architecture - engineering - construction

Doors
---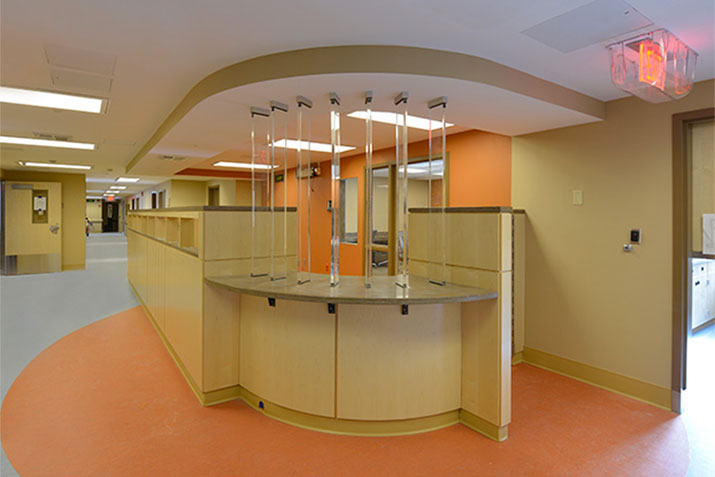 Balancing the need for strength and security along with patient comfort is an important goal of behavioral health facility managers and their building design teams. The desire to develop a wood door robust enough to satisfy the physical abuse requirements of behavioral health patients has been an exhausting challenge to concerning architects. At the architect's request, AMBICO has stepped forward with our latest product to satisfy this demand.
---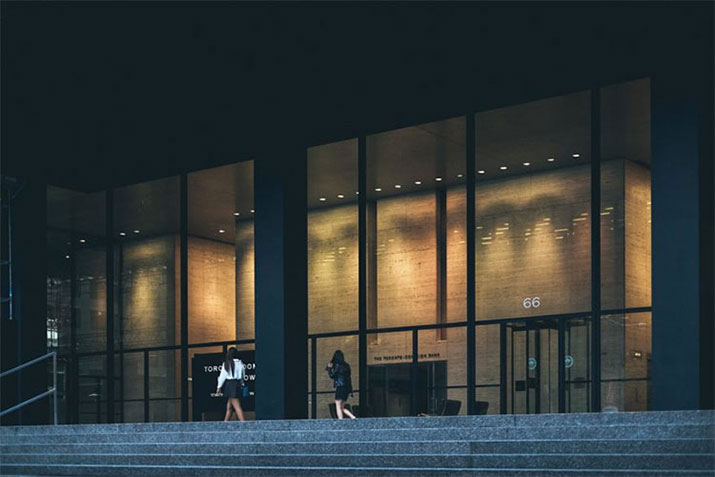 "Since the start of the year, we're finding that physical security for C-level executives is more of a focus," notes Total Security Solutions CEO Jim Richards. "That's nothing really new. The guy in the corner office has always had a little more to worry about when it comes to security. But at one time, corporate security like this was only top-of-mind for companies that were dealing with things that they knew people aren't happy with. There was bad press, or actual threats. Now, we find that these customers are rarely responding to a specific threat. This is about staying ahead of the game."
---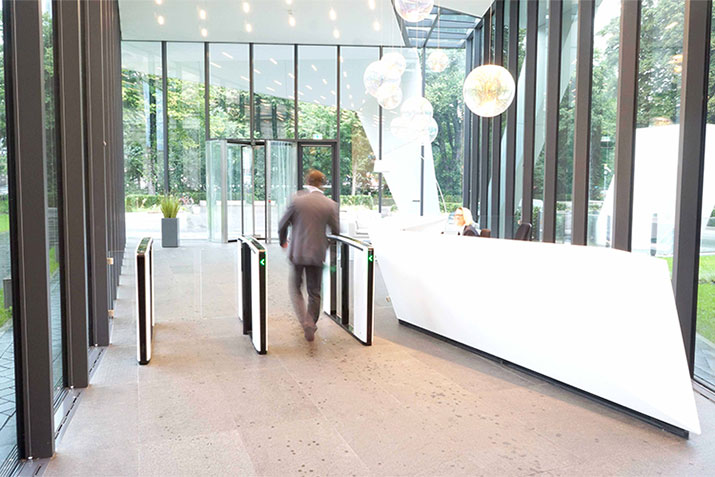 Google the term "best looking offices" and you'll find no shortage of results, with photos of interiors featuring beautiful design, materials, light and color. But do office space aesthetics actually have an effect on companies and their people? And how do aesthetics fit into the equation when it comes to how secure an office space is?
---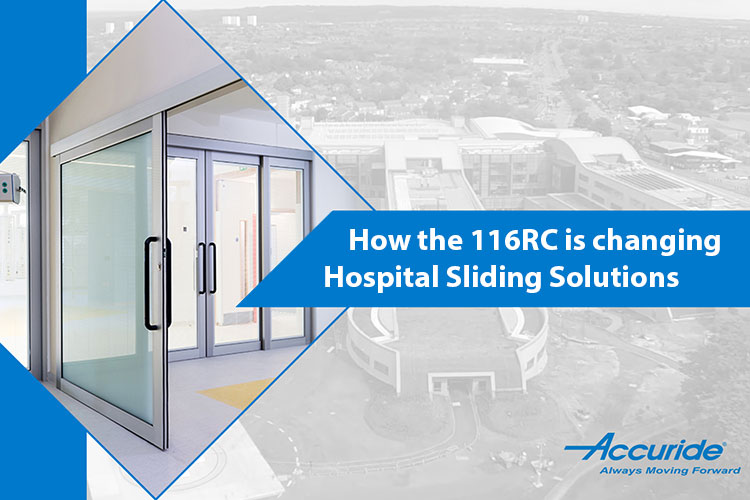 Staying true to the tagline of Always Moving Forward, we've released an innovative product that exemplifies the strength and reliability Accuride has produced for over 50 years: The 116RC, a heavy-duty linear track system.
---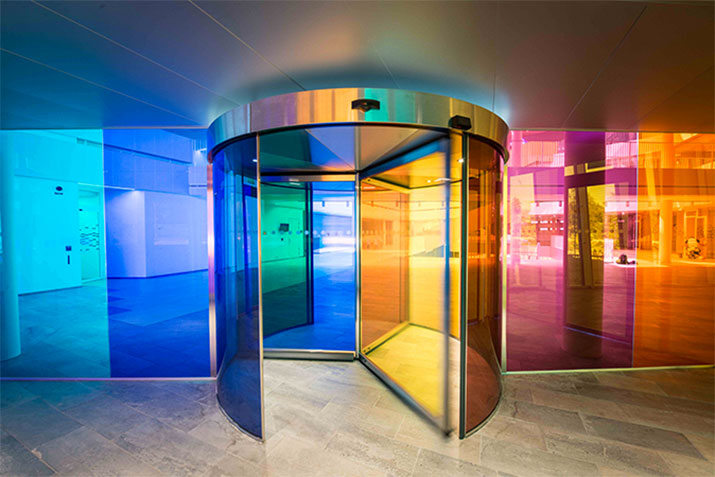 When entering the new Segerstedthuset building at the Uppsala University in Sweden – guests, students and employees alike are cheerfully greeted by a colourful revolving door. This unique door is an art installation by renowned American artist Spencer Finch (http://www.spencerfinch.com/) and is aptly named 'The Colour Wheel'. The artist is best known for installations that visualise his experience of the nature of light, colour, memory.
---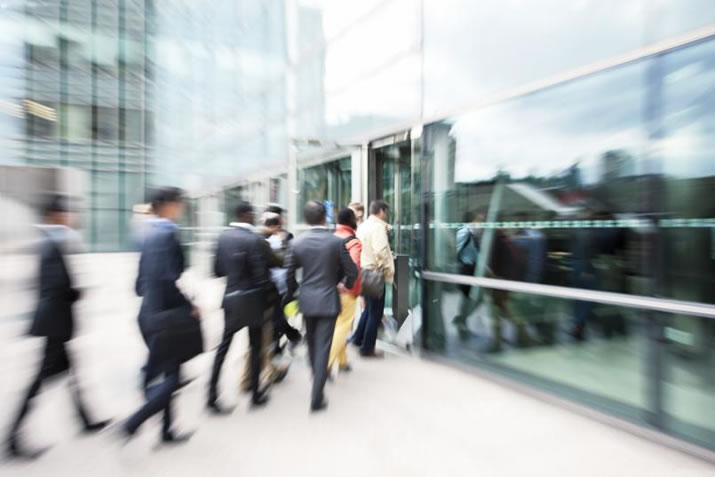 Many organizations spend a great deal of time and financial resources in making the entrances to their buildings artistic and beautiful, with designs and materials that inspire awe. They may work with an architect, engineer, or building contractor and ensure compliance to NFPA safety and fire guidelines regarding egress, along with the desire for user convenience and an overall aesthetic design. Often, they select standard swinging doors to make it more convenient for employees, visitors and vendors to enter. For security, they employ security officers to stand guard.
---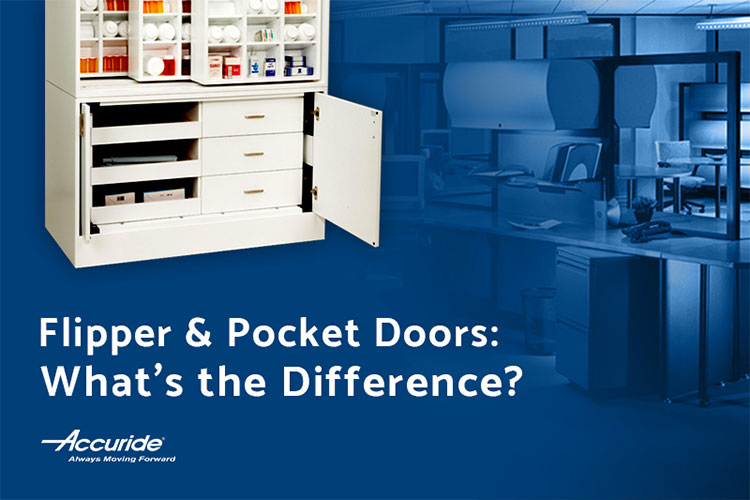 Once relegated to storing console televisions and video cassettes, flipper and pocket doors have made a resurgence in space-saving designs. If you haven't considered or may be totally unfamiliar with, these types of entries, you could be missing out. Here's a quick overview.
---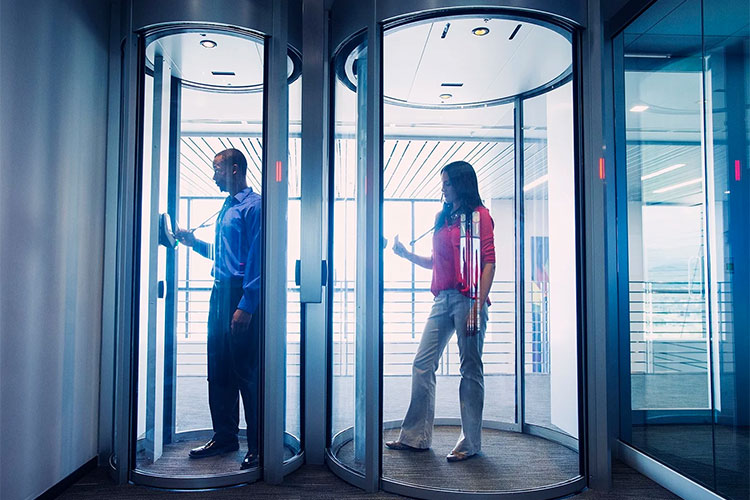 Organizations around the globe are looking for ways to reduce the risk of unauthorized entry due to tailgating and piggybacking. If not addressed appropriately, that risk can quickly turn into a liability, costing a company added time and expense, a bruised reputation and even the removal of members of the leadership team.
---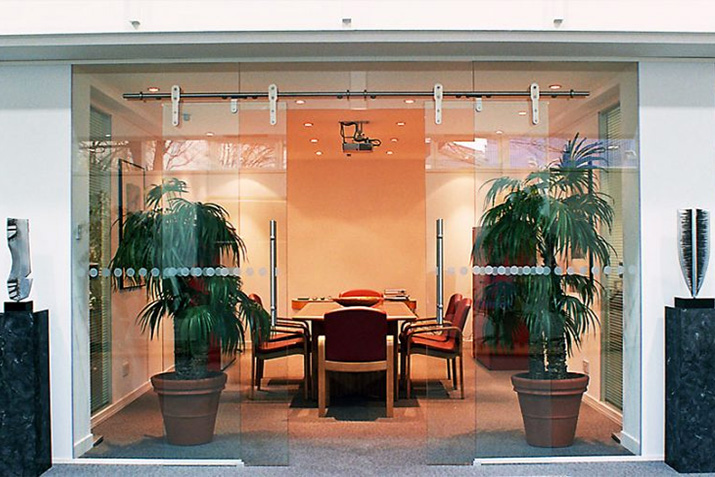 The typical point of entry into an interior environment tends to be simple, boring, and often mediocre. The primary purpose is to allow access, paying no attention to any crucial design attributes Avanti Eclipse sliding glass doors are a collection of quality Sliding Glass Door Systems that provide a contemporary solution to applying design and seamless flexibility.
---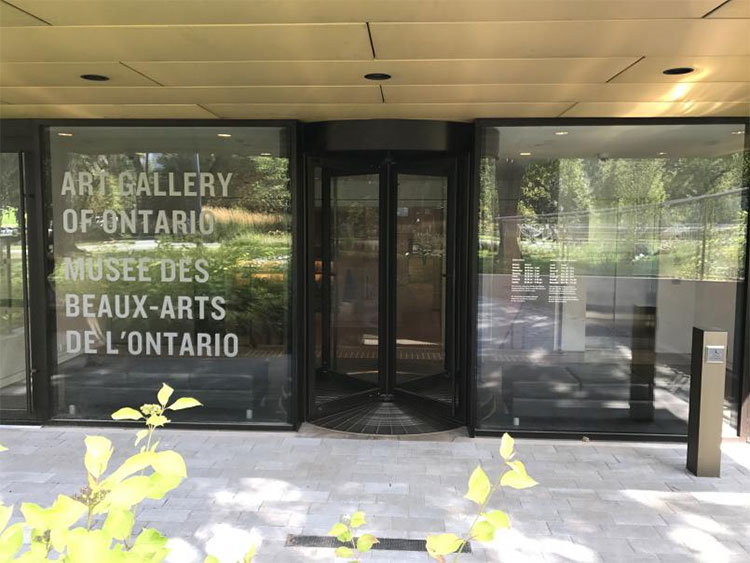 Due to space constraints during remodeling, the Art Gallery of Ontario opted for a revolving door at the front entrance.
---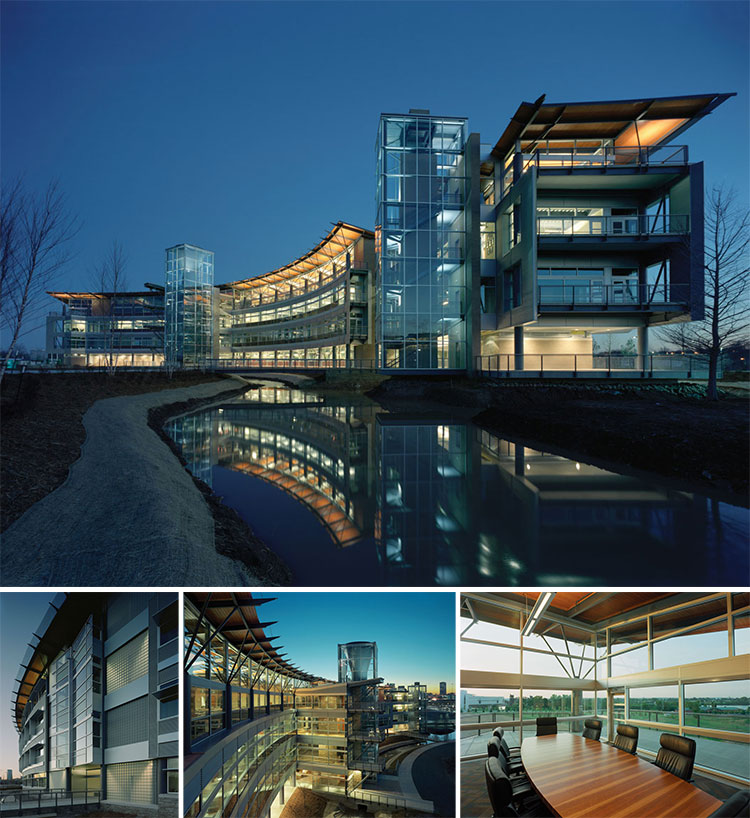 When Heifer needed a larger HQ that remained true to the earth's resources, we helped them create one.
---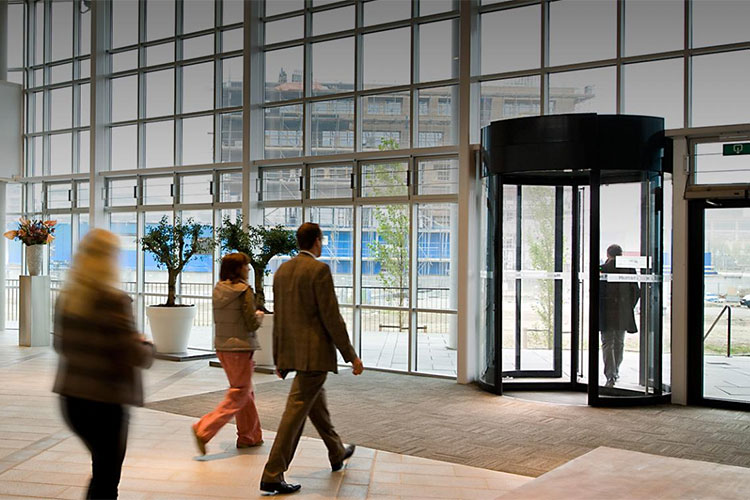 It is no secret that we're living in a time of great unrest. The news is laden with headlines publicizing 'lives matter' and 'occupy Wall Street' movements, political protests, active shooter incidents… the list goes on. As a result, businesses are seeing an urgent need to protect their customers and staff from the impacts of these disruptive, destructive, and even deadly acts.
---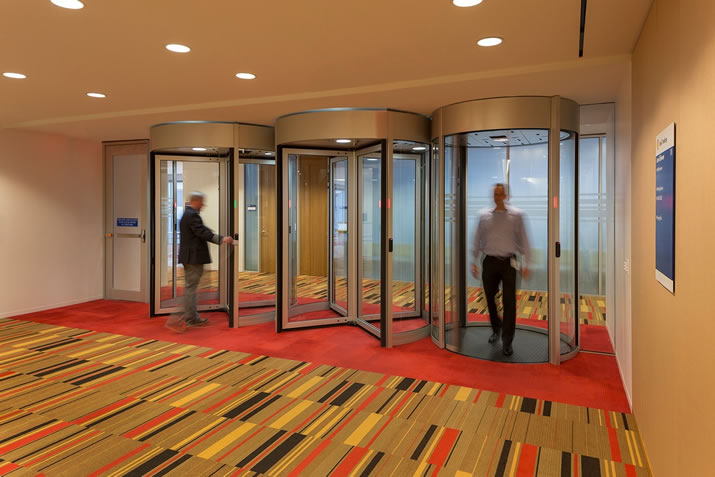 Executives must handle large security decisions that affect the entire organization – and these choices are rarely easy. One reason is that there are often competing goals – balancing security vs. convenience, or allocating budget to one priority area vs. another. To make it worse, these decisions – for example, on how to deal with potential security risks – can rely on data that the organization is not tracking.
---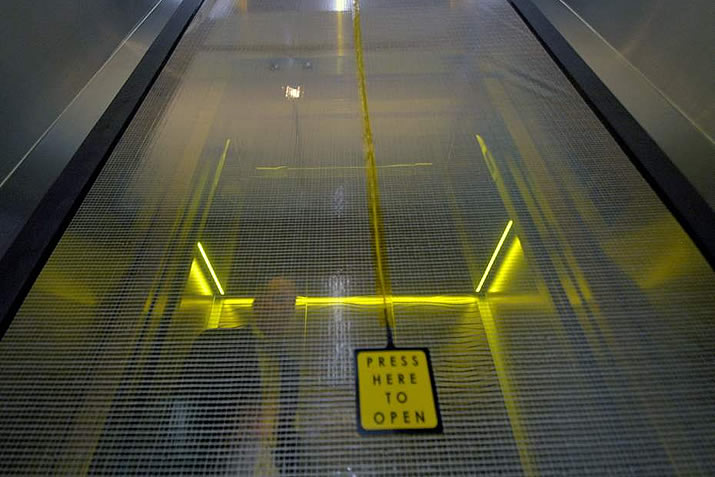 When it comes to elevator protectives, Smoke Guard is the "original orange smoke curtain". With over 20 years of installed product, our transparent orange colored polyimide film is iconic. Our orange transparent fabric is unparalleled when it comes to providing the smoke protection you require with the ease of install that you have come to expect.
---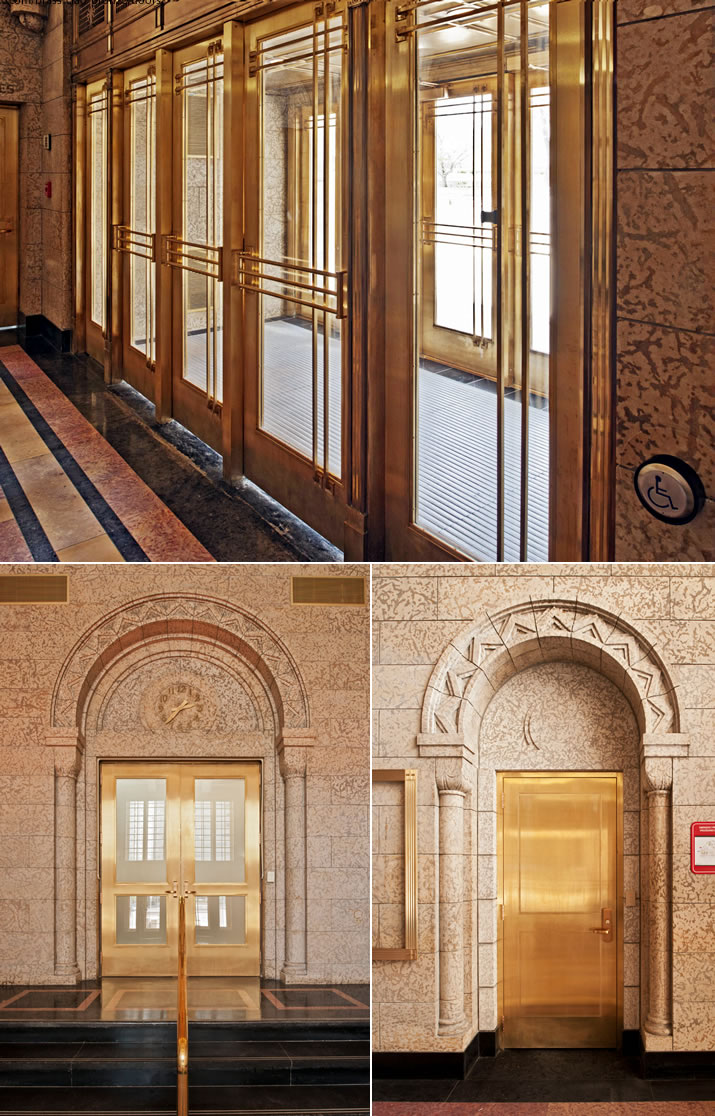 Ambico decorative brass clad and bronze clad doors and frames combine outstanding visual appeal with rugged performance in the field. Products are designed in consultation with our project design team to meet the unique requirements of each job.
---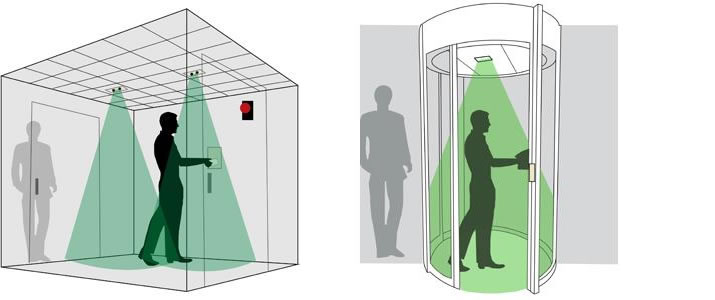 Proven Mantrap Portal Solutions Cost-Effectively Replace "Do-It-Yourself" Vestibules. Today, many companies build their own mantrap vestibules. However, they often overlook how expensive and difficult it can be to achieve consistent, error-free piggybacking prevention. They don't know that an alternative solution already exists - Boon Edam security portals!
---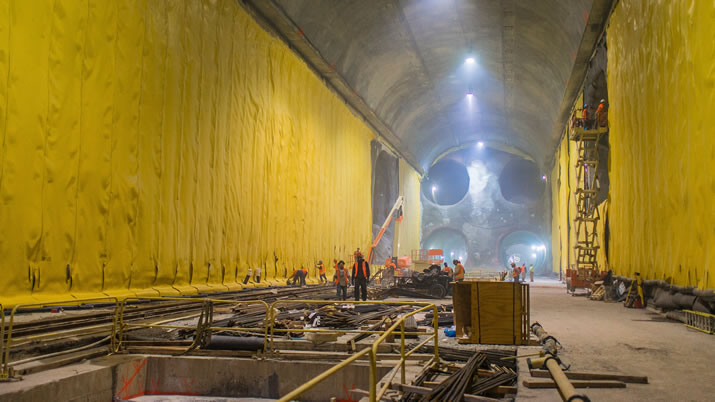 AMBICO's state-of-the-art pressure resistant door and frame assemblies will keep New York City commuters safe on the city's brand new commuter rail system.
---
Does your security system only detect tailgating? What if someone is determined to infiltrate your building? Would you be interested in a truly preventative solution?
---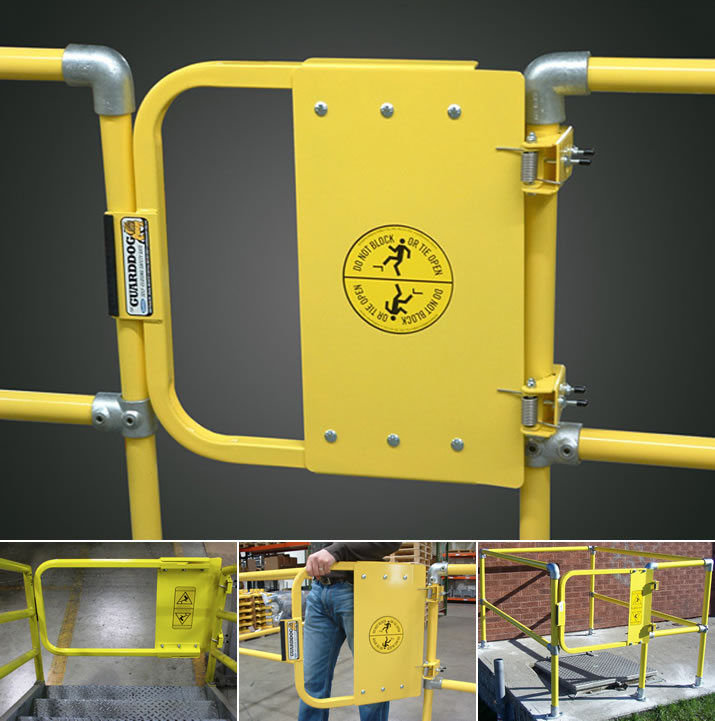 The GuardDog Self-Closing Gate is tough, durable and easy to install. Featuring a unique self-closing design with two stainless steel torsion springs, the GuardDog industrial safety gate can open in any direction. Applications range from ladder ways, mezzanines, pedestrian traffic, machine guarding, universal mount is designed to fit any hand post angle and direction. Available in food grade stainless steel, carbon steel powder coated and galvanized.
---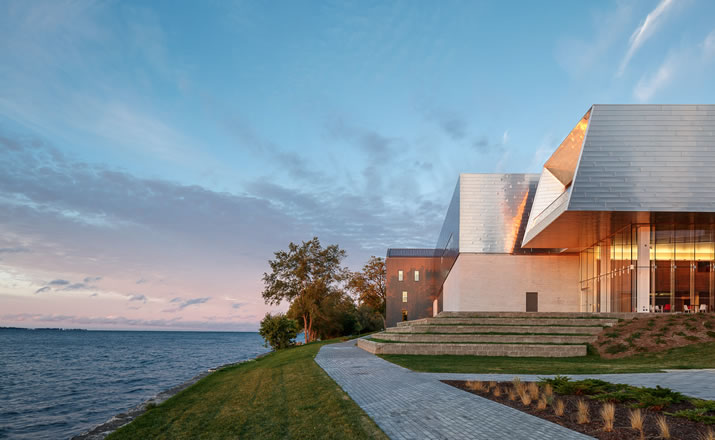 Recently, AMBICO has designed and supplied nearly 100 acoustic (both wood and steel) doors and frames for the new Isabel Bader Centre for the Performing Arts at Queen's University in Kingston, ON, Canada. AMBICO has been involved from the very beginning (the early design stages of the project) right through to the installation.
The Sir John A MacDonald Building (June 3, 2016), Turnstiles to Appear on Discovery Channel Show (May 6, 2016), Helping to retrofit Bronx Community College (October 5, 2015)