architecture - engineering - construction

2016 April
---
April 29, 2016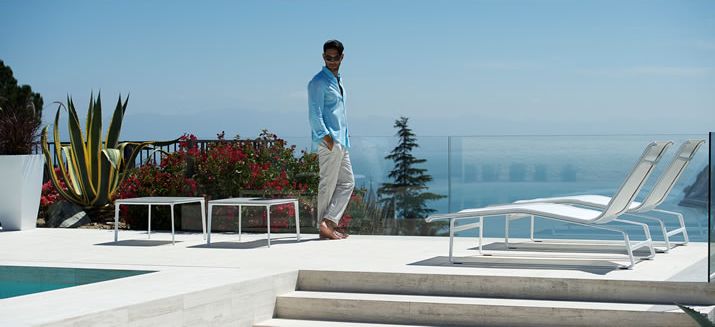 Landscape Forms is pleased to introduce the Cochran group, relaxed outdoor furniture designed by award-winning landscape architect Andrea Cochran. The new product joins the Terrace Life group, Landscape Forms lifestyle furniture for sophisticated, high-value outdoor spaces. Landscape Forms President, Richard Heriford, explains, "We chose to partner with Andrea Cochran because we like the architectural sensibility of her landscape work. The Cochran group has the Zen-like quality of her landscapes. We set out to design a modern classic and I think that's what we have. It's furniture for protected public spaces that is so elegant, you might want to take it home."
---
April 27, 2016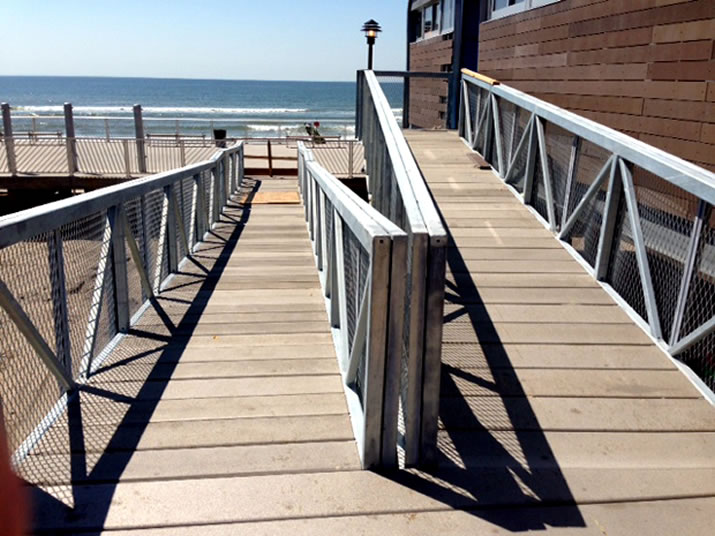 For decades, diamond plate has been a default safety plate for many designers. Today's applications have shown this material to be inadequate in creating productive work environments. Once the raised pattern becomes wet, it could become hazardous.
---
April 26, 2016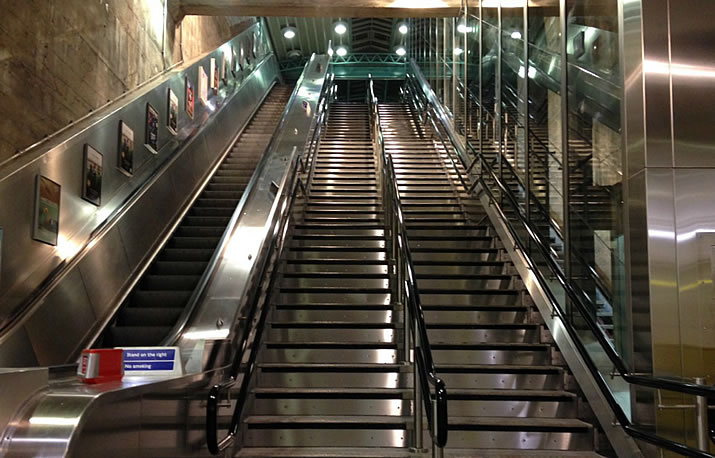 Work has been well underway since 2007 on the $4.45 billion project which is set to transform New York City Subways into the 21st Century. The Metropolitan Transport Authority (MTA) reported 1.75 billion trips were made using the overcrowded, outdated subway system in 2014. This number was set to rise year on year making updates to the system vital.
---
April 25, 2016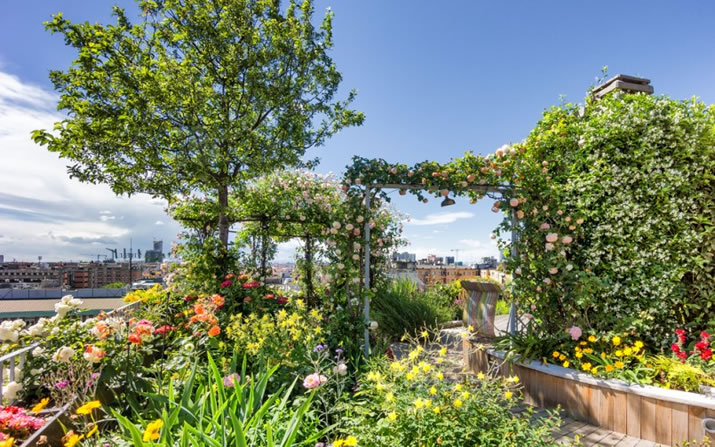 Eco-friendly landscaping and building methods are meant to last year after year, reduce strain on local and global habitats, as well as be low maintenance and efficient in regards to resources, such as energy and water. This sort of project requires more thought and innovation, but the results are sure to pay you back. Here are 7 green building tips to create more eco-friendly landscaping.
---
April 22, 2016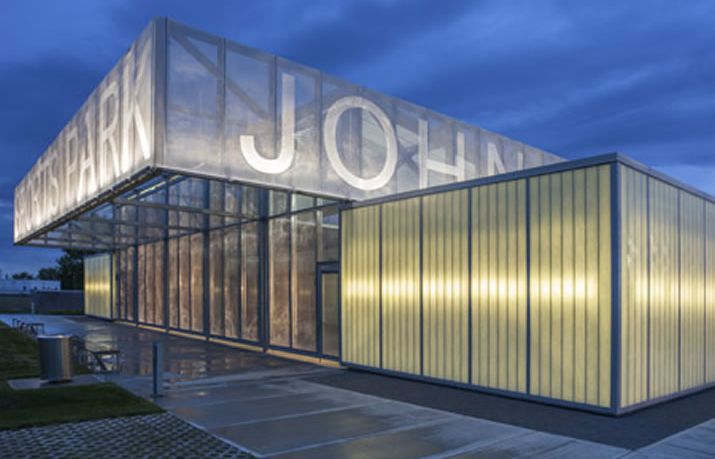 The influence of Kalwall® on the award-winning John Fry Sports Park Pavilion in Edmonton, Alberta is obvious and immediate. Verti-kal panels encase the building, allowing it to glow softly at night and bathe the locker rooms in diffuse natural daylight during the day.
---
April 20, 2016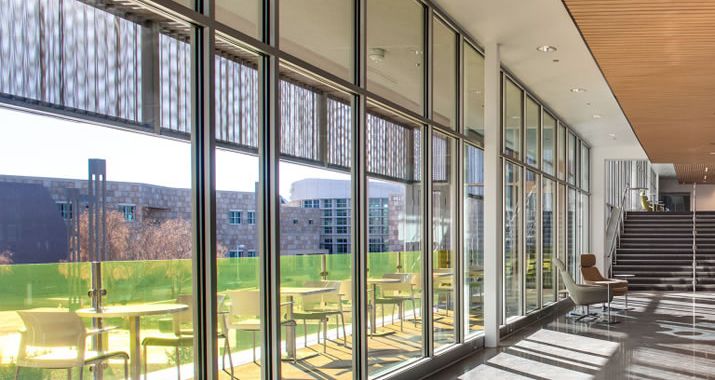 Did you know that we can design and manufacture custom pocket headboxes for window shades? Draper offers several pocket options for recessing window shades above the ceiling. Our standard boxes cover most installation situations, but what happens in those instances when a standard product doesn't work or have the right options? In such cases, Draper offers custom designed and manufactured pockets that are not only specific to the need, but also cost competitive with standard pocket options in the marketplace.
---
April 18, 2016

Outdoor spaces are pretty popular these days; you'll want to make sure yours isn't just usable, but enjoyable. If you're considering updating your deck or railing system, we have a suggestion for what wood to use. It's called Ipe (pronounced e-pay), also known as Ironwood or Brazilian Walnut, and it comes from responsibly harvested forests in South America and parts of Central America. What's so special about Ipe? A few things.
---
April 13, 2016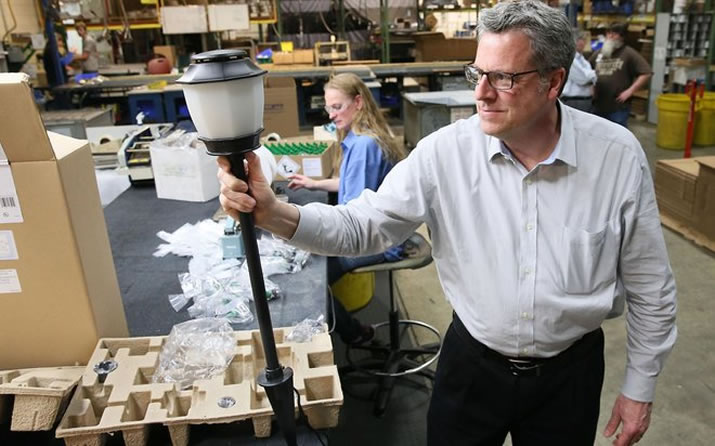 The folks at Broan NuTone in Hartford have decided to pick a fight with Wisconsin's unofficial state bird, the mosquito. This month, the company has taken to market its Haven Backyard Lighting & Mosquito Repellent System, a new product the company says combines the trend of outdoor living with the ability to repel the biting airborne menace.
---
April 12, 2016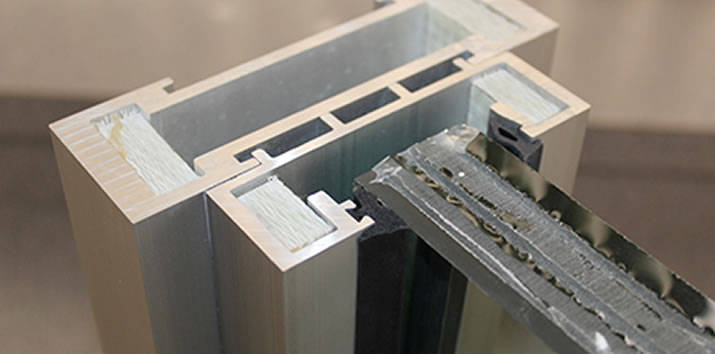 Client performance goals continue to evolve, growing more complex every year. At one time, a client was either very concerned with security, or very concerned with sustainability. It was rare for a client to be equally concerned with both. But the increasing need for ballistic materials in all sorts of construction has collided with the increased stringency of building codes, specifications, and energy performance standards.
---
April 6, 2016
Imagine letting soft, diffuse light fill interior spaces. Think of how happy your building's occupants will be when they're protected from hot-spots that make them feel uncomfortable or glare that limits their use of computers, cell phones and other personal devices. Guardian 275® skylights and canopies provide built-in sun control, eliminating many of the issues common with traditional glass systems. Their aluminum framing and sandwich panel construction also make them strong but lightweight, often reducing the need for additional support structure.
---
April 4, 2016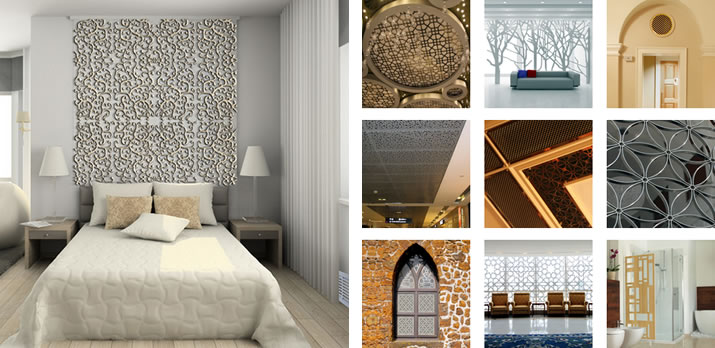 Custom laser-cut metal panels and screens have a wide scope of decorative interior and exterior applications that are only limited by your imagination. Architectural Grille can help turn your inspirational design/pattern into a sleek, contemporary panel that will complement any modern space with the right materials and finishes.
---
April 1, 2016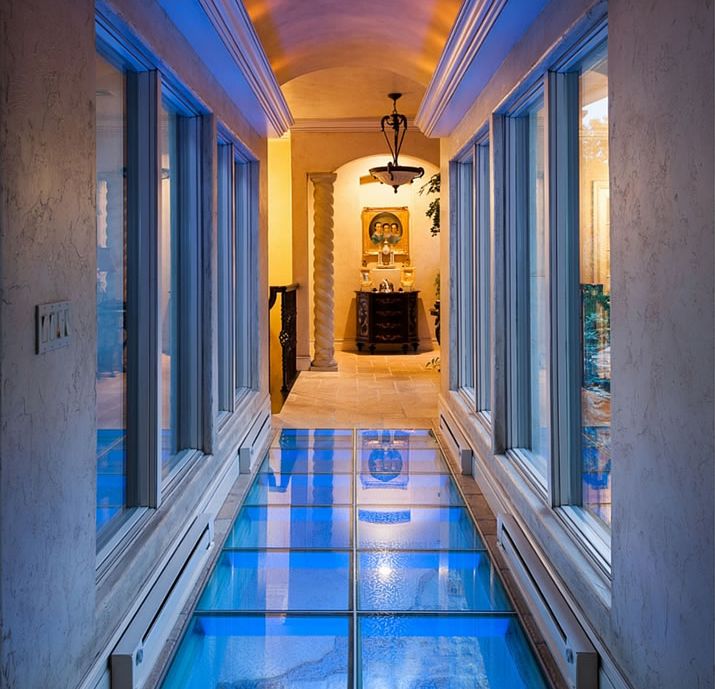 Glass flooring has made its way to Paris, putting a new spin on the classic tourist experience at the Eiffel Tower. The new glass floor installation highlights a stunning birds-eye view of the city from approximately 187 feet in the air—something that visitors are unlikely to forget. Although it is one of the latest attractions to capitalize on the glass flooring trend, the Eiffel Tower is not alone in its endeavor to give visitors a cool new view. Designers, architects, home builders and homeowners are seeking solutions for incorporating glass floor and stair systems in their spaces with the help of Innovate Building Solutions.