architecture - engineering - construction

LEED Certification
---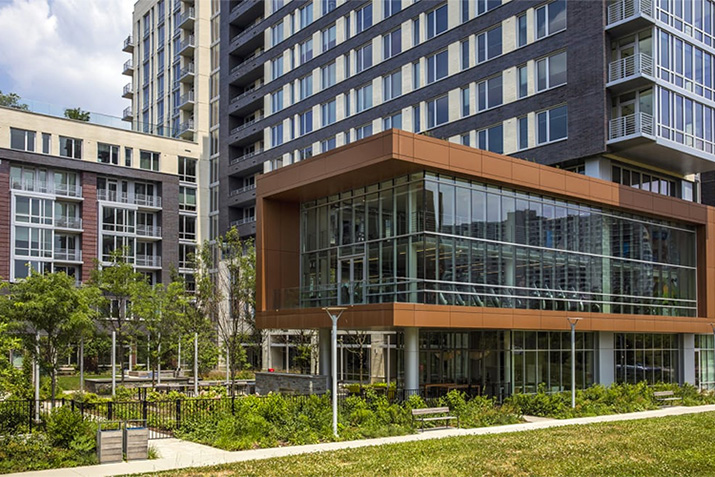 As demographics and preferences across multifamily shift, AIA partner Kawneer explores how architects are adjusting their exterior designs.
---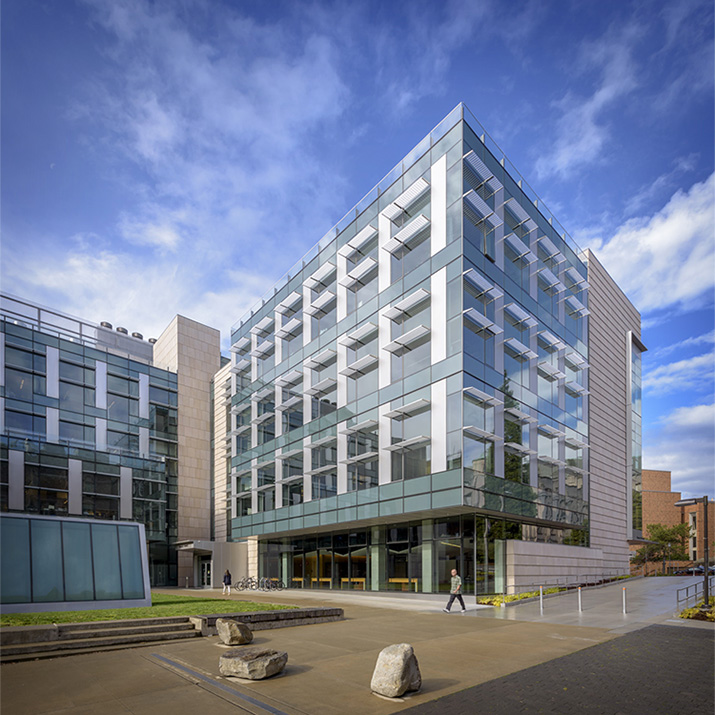 The University of Washington's recently opened Nano Engineering and Sciences Building (UW NanoES) provides modern performance and visual continuity with the adjacent Molecular Engineering and Sciences Building (MolES). Demonstrating its energy-efficiency and daylight-focused design, the project is pursuing LEED® Silver certification through the U.S. Green Building Council.
---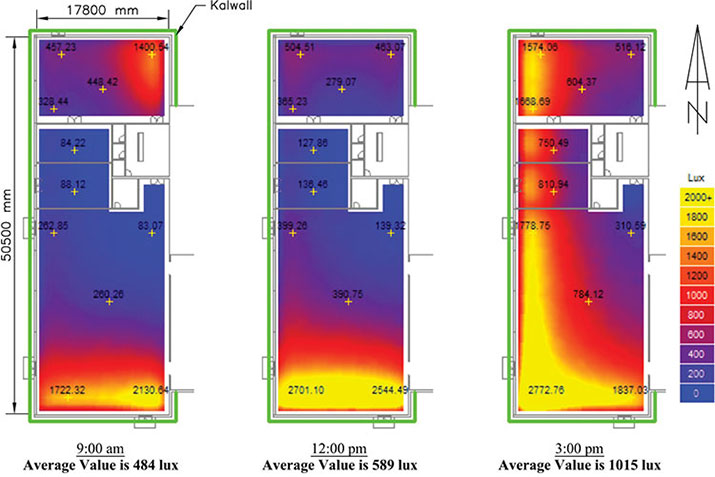 Daylight modeling brings science to the art of daylighting. Remove the design mystery and reveal patterns of daylight with complimentary modeling services.
---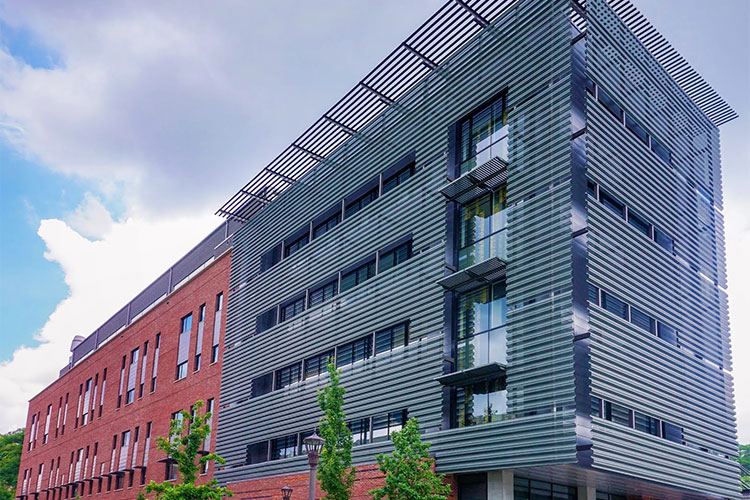 The Roger A. and Helen B. Krone Engineered Biosystems Building (EBB Krone) opened in 2015. It was built with the intention of creating a space where Georgia Tech engineers and scientists can work together on new medical technologies and curing diseases. Much like bees - or Yellow Jackets - the mascot of Georgia Tech, work together in a hive. It is possible that design architect, Lake Flato, and local architect Cooper Carry considered this when creating the building design.
---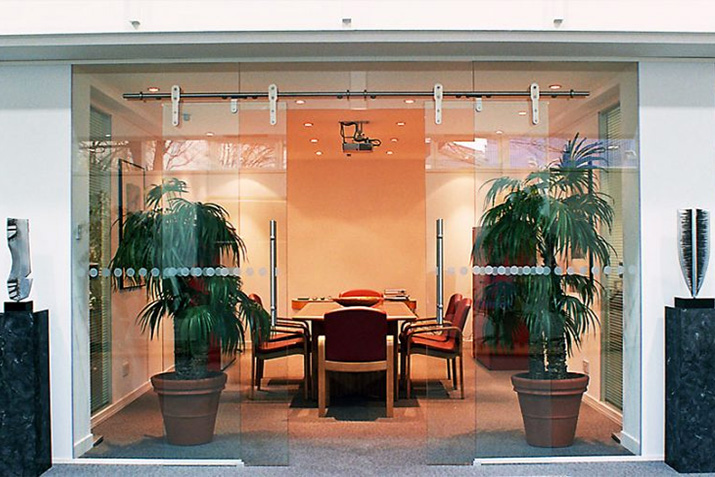 The typical point of entry into an interior environment tends to be simple, boring, and often mediocre. The primary purpose is to allow access, paying no attention to any crucial design attributes Avanti Eclipse sliding glass doors are a collection of quality Sliding Glass Door Systems that provide a contemporary solution to applying design and seamless flexibility.
---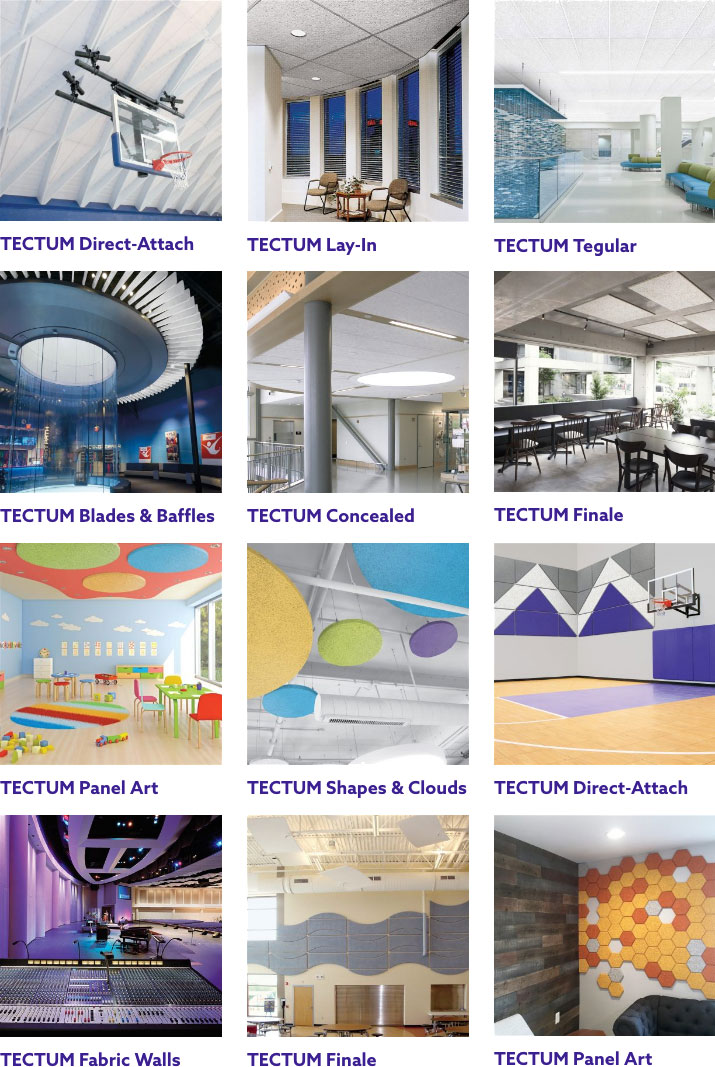 From a natural factory finish or white, to integration with COLORATIONS colors (that's 13 standard colors) or made-to-order Sherwin-Williams® colors, TECTUM panels can coordinate or complement your color palette with the sizes, shapes, and forms that make your designs happen.
---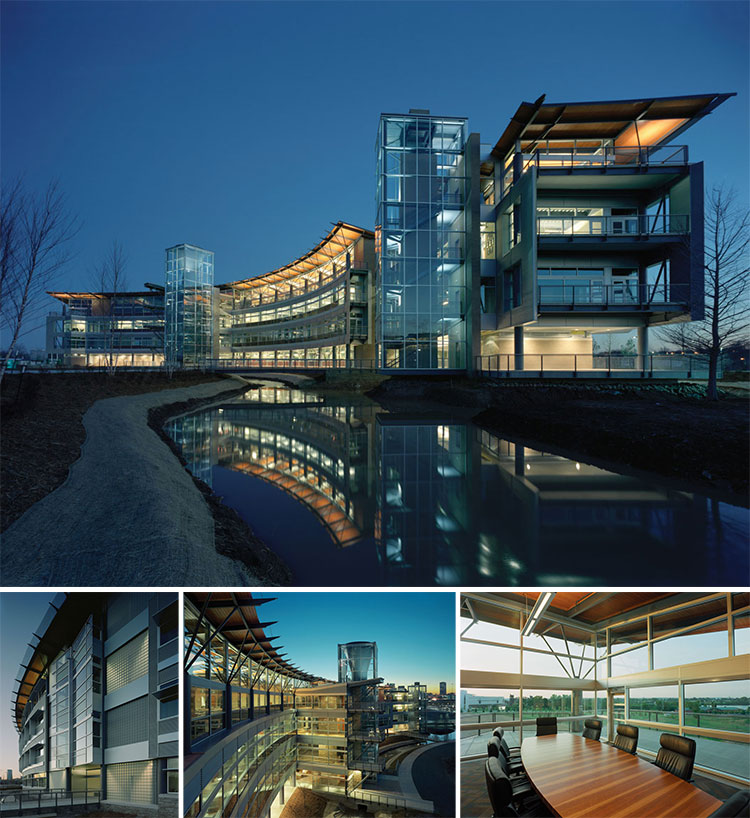 When Heifer needed a larger HQ that remained true to the earth's resources, we helped them create one.
---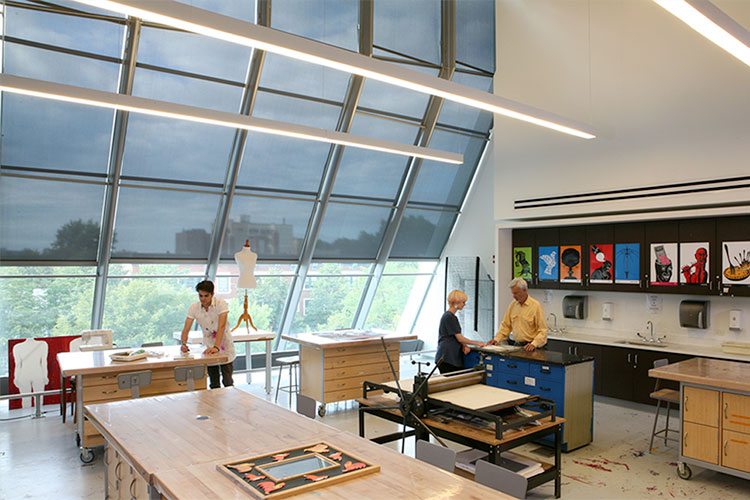 Gordon Parks Arts Hall at the U of Chicago Lab School's unique sloped facade called for a unique shading solution.
---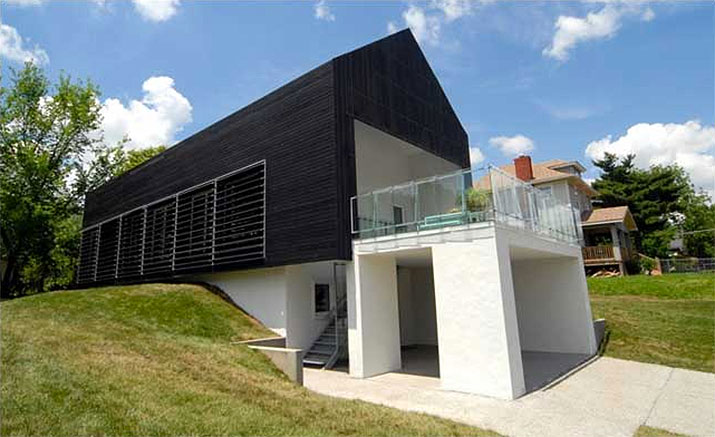 Designed to use minimal energy through affordable, passive means, this 1,700-square-foot house in the Prescott, Kansas neighborhood, is just minutes from downtown Kansas City. To achieve its goal of a 90-percent reduction in heating and cooling costs, strategies including louvers, thermal mass, high-performance windows, super insulation, southern orientation and an airtight building envelope were employed. National Gypsum's Gold Bond® BRAND eXP® Interior Extreme® Gypsum Panels are components of this project.
---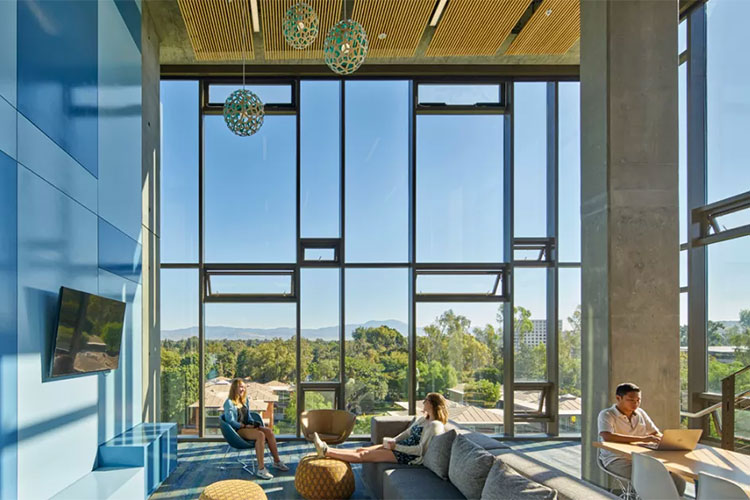 If you're looking for a certification that focuses on user health and well-being; look to newer rating systems.
---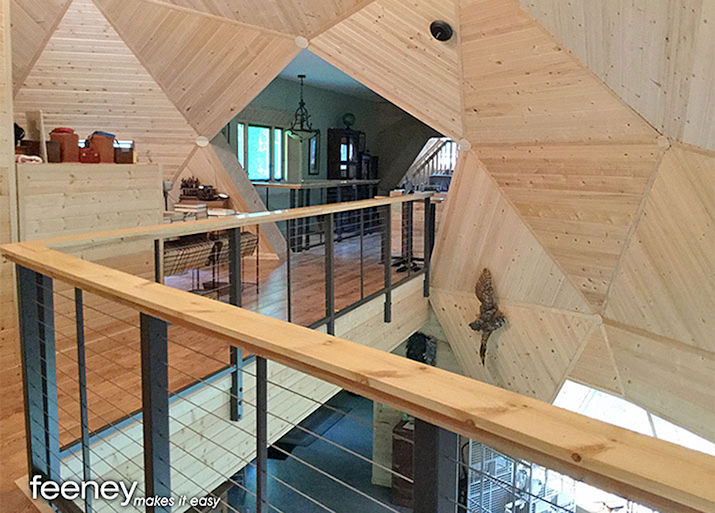 Solar panel arrays. Reclaimed wood. Ultra low-flow toilets. Smart thermostats. Continuous insulation. Volatile organic compound (VOC)-free paint. Recyclable railings. The list of ways American home designers, developers, builders, and owners slash energy expense, promote household comfort and health, and embrace green building practices grows by the day. High on that list of sustainable features are the Feeney's CableRail stainless steel cable infill and DesignRail® aluminum railing systems.
---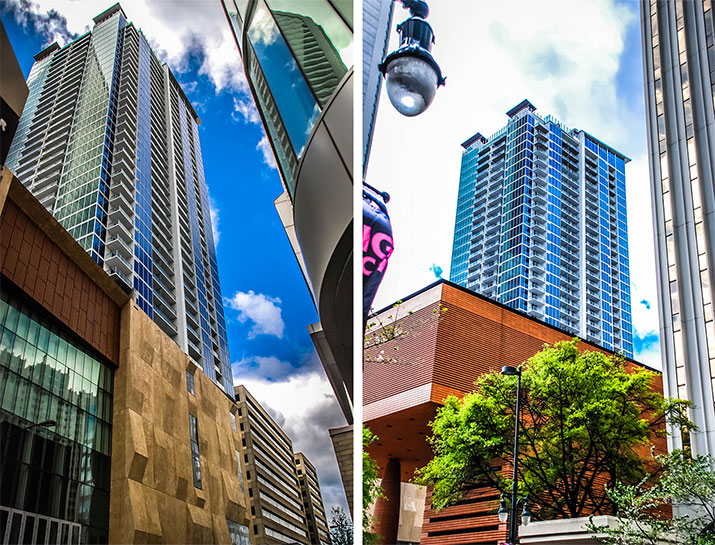 SC Railing Company provided more than 8,000 combined linear feet of 2-line aluminum and glass balcony railing, along with balcony dividers and custom rooftop windscreen. Museum Tower marries a refined interior design aesthetic and floor-to-ceiling windows with glass balcony railings, for sweeping city views. Balcony railings were constructed using 3/8" clear tempered glass, and 1/4" tempered, double-sided acid etched balcony dividers for added privacy between residences.
---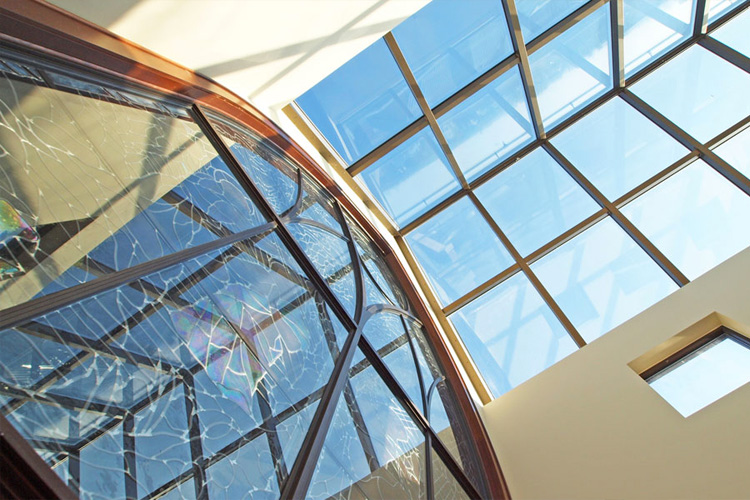 Auburn® skylights are designed and engineered for long-term performance, and make a great daylighting choice if you're looking for the durability and longevity of glass, or simply enjoy dramatic views of the sky. They're available in custom and pre-engineered configurations, and also offer mixed glazing options as they can also incorporate polycarbonate multi-wall and acrylic glazing as well as Guardian 275® translucent panels.
---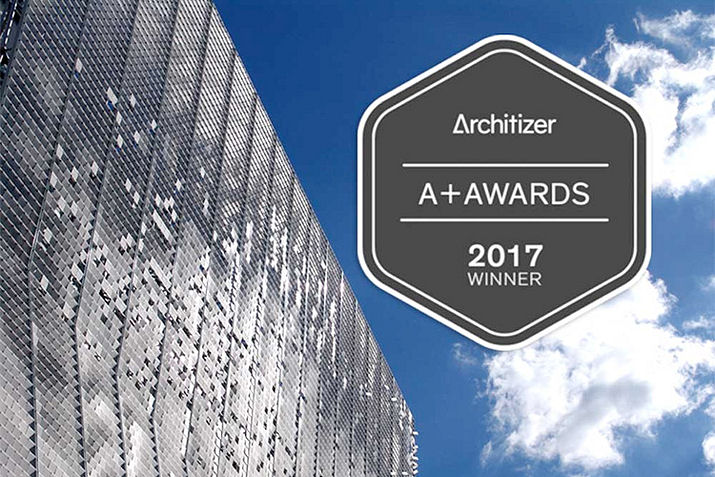 EXTECH is incredibly honored to announce that the KINETICWALL dynamic facade system was chosen as the winner of the Architizer A+ Awards Jury prize! With entries from over 100 countries, the KINETICWALL was chosen as the best product in the Building Envelopes & Cladding category by a jury of designers, artists, architects, and business professionals.
---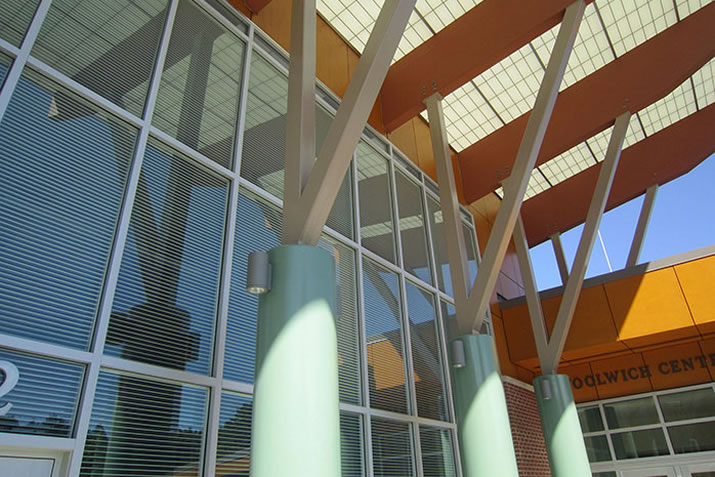 Unicel Architectural's Vision Control® Integrated Louvers Contribute to LEED Green Building Certification. The leading manufacturer of vision and daylight control solutions, today outlined how its Vision Control® integrated louvers can help attain multiple credits for high-performance green building certification through optimized energy performance, thermal comfort, acoustic performance, daylighting and more. Leadership in Energy and Environmental Design (LEED) is the foremost program for the design, construction and operation of green buildings.
---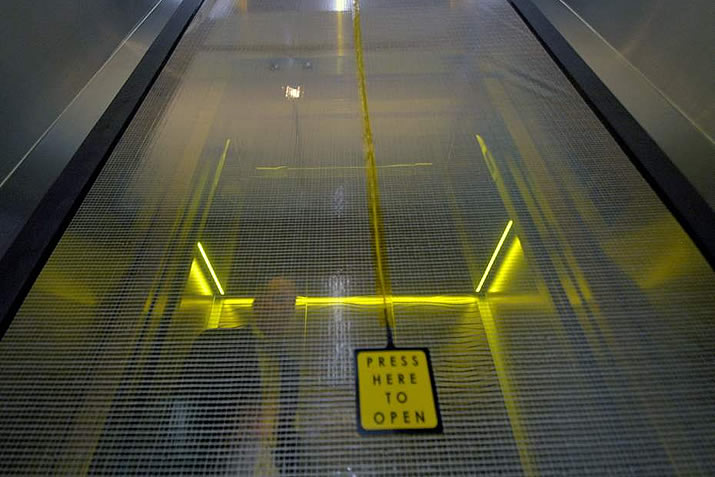 When it comes to elevator protectives, Smoke Guard is the "original orange smoke curtain". With over 20 years of installed product, our transparent orange colored polyimide film is iconic. Our orange transparent fabric is unparalleled when it comes to providing the smoke protection you require with the ease of install that you have come to expect.
---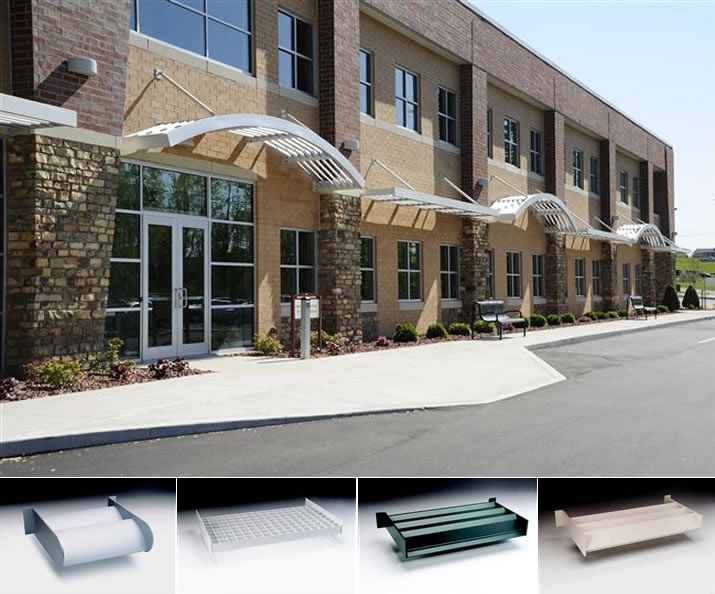 Ruskin Sunshades offer energy savings by reducing solar heat gained through glazing. With a wide variety of available blade styles and configurations, they also provide aesthetic appeal to the building exterior.
---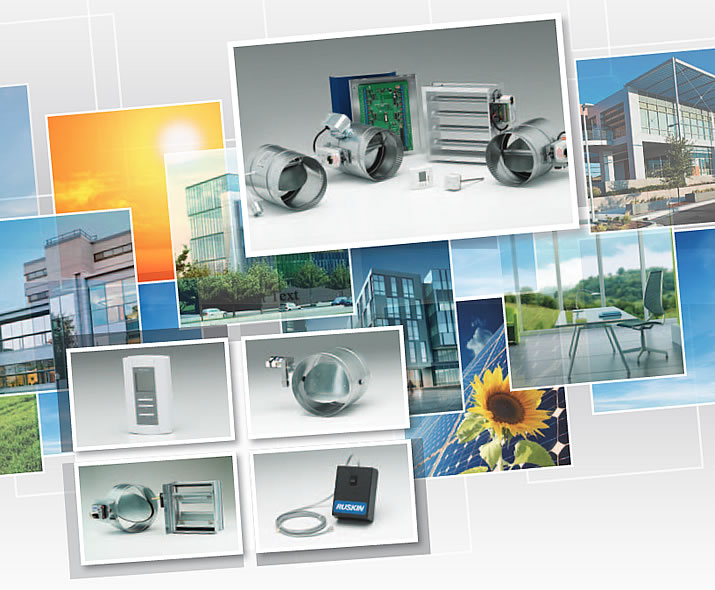 Ruskin's new Zone Control Solutions brochure highlights not only our sophisticated Z2000 Zone Comfort System but also the many individual zone control solutions as well.
---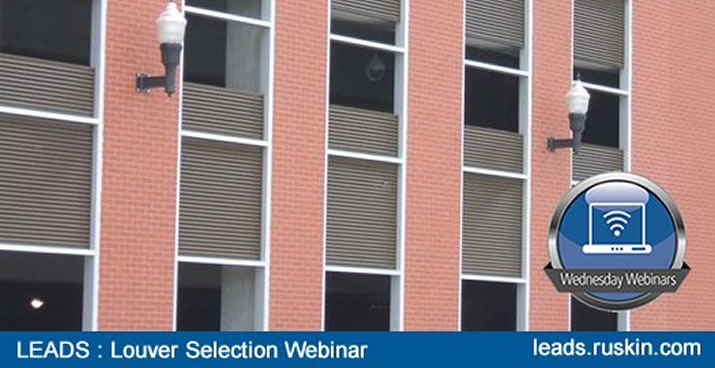 Join Ruskin on the 2nd Wednesday of every month at 2:30 CST for a discussion of relevant HVAC topics. These webinars may qualify for PDH credits.
---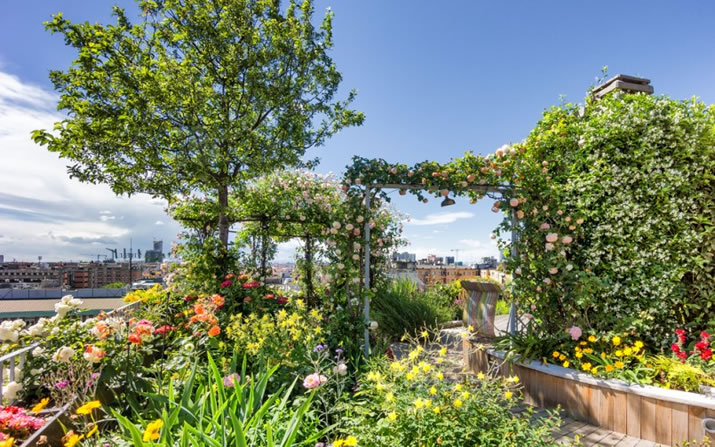 Eco-friendly landscaping and building methods are meant to last year after year, reduce strain on local and global habitats, as well as be low maintenance and efficient in regards to resources, such as energy and water. This sort of project requires more thought and innovation, but the results are sure to pay you back. Here are 7 green building tips to create more eco-friendly landscaping.
Earn LEED Points With Florence Mailboxes (November 18, 2015), LEED-ing The Way in Sustainable Building (November 6, 2015), Stadium Design Sustainability (November 4, 2015)