architecture - engineering - construction

2016 September
---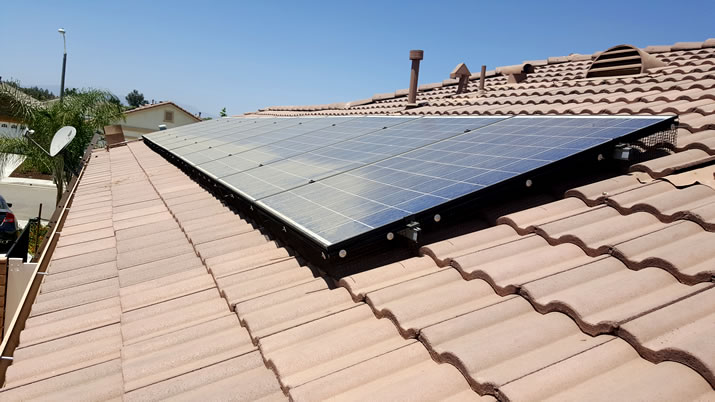 Many homeowners and income property owners are installing solar panels to save electricity. Trouble is, in many areas, pigeons are attracted to these panels, as they offer shade and protection to the birds. When these prolific birds flock to a roof, they create costly damage by depositing droppings that eat into the surface of solar panels. Left to gather, these droppings block sunlight and can reduce the overall efficiency of panels. In addition, nesting materials built under panels can impede airflow and can cause them to overheat, again, more damage. Fortunately, the bird control pros at Bird B Gone have a solution to this problem.
Bird B Gone's Solar Panel Bird Deterrent Blocks Out Pigeons
Bird B Gone's Solar Panel Bird Deterrent solves this problem once and for all. The deterrent includes an 8"x100 foot roll of 0.058" PVC black-coated 1/2" mesh. Specially designed solar clips (sold separately) secure the mesh to the panels. The mesh covers a standard 3kW system (2 rows of 6 panels each or 12 panels total installed in a portrait orientation). The solar clips do not pierce the solar panels and will not scratch them. The number of clips required will depend on the size and number of solar panels. A standard 3kW system (2 rows of 6 panels each—12 panels total installed in a portrait orientation) requires 35 clips. Properly installed, the mesh keeps birds away and prevents pigeons from chewing on the electrical wiring under the panels. Designed to protect the integrity of expensive solar arrays, the Solar Panel Bird Deterrent creates a physical barrier that reduces the need for frequent on-going panel cleaning costs.
Informative Video Speeds Installation
Bird B Gone now offers a new video on the Solar Panel Bird Deterrent. The video shows how to measure solar panels to estimate the amount of material needed, as well as the number of people required for the job. How to cut and align the protective mesh is also addressed, as is how to deal with overlapping panels, corners and obstructions. The video even shows how to install the bird deterrent mesh on Spanish tile roofs. It stresses the importance of cleaning and disinfecting the site under and around the solar panels. This is important, as pigeons are attracted to the scent of nesting materials and droppings. The video also underscores the need to use personal protective equipment (PPE) when removing this debris to prevent injury or infection.
The Leader
Bird B Gone is the world's largest manufacturer and distributor of bird control products, providing effective and humane solutions to a bird-free environment. The company provides advice; training and installation services for those who need help with these and other bird control measures. For the complete line of products from Bird B Gone, call 1-800-392-6915; fax: 949-472-3116 or visit our website at www.birdbgone.com, e-mail: nobirds@birdbgone.com.
Company: Bird-B-Gone, Inc.
Of: Alex Kecskes
Source: https://www.birdbgone.com/blog/keep-pigeons-destroying-solar-panels/
---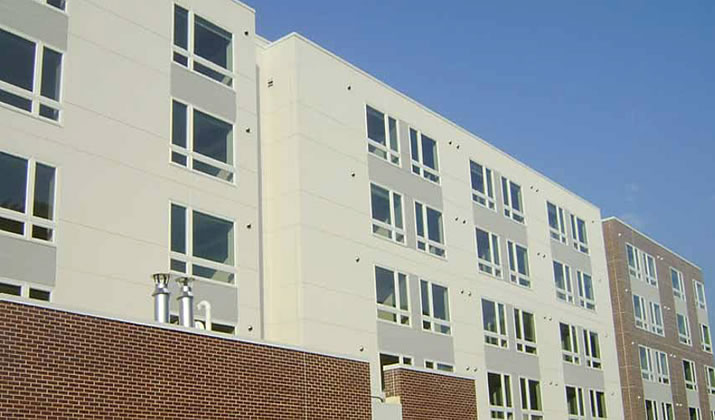 Sto Panels are the next generation of exterior wall panels, delivering superior energy ef ciency and performance along with beauty and ease of installation.
Sto, the leader in wall cladding systems, now offers the most advanced technology in prefabricated insulated wall panel solutions. Our systemized approach to panelized construction offers many benefitts over traditional precast panels, including speed, value and superior performance. Sto Panels are lightweight, energy efficient and durable, and are available in a wide variety of aesthetic options. The technical design expertise of experienced panelizers and the service you expect from Sto make Sto Panels the preferred choice for new construction as well as renovation projects.
Speed
Pre-determined and carefully controlled installation time.
Increased productivity as a result of experienced fabricators.
Construction schedule compression: panels can be manufactured while your site is being excavated and are ready for installation as soon as the site is ready.
Reduced onsite clutter and interference (i.e., scaffolding and debris).
Value
Lower structural requirements than precast due to lightweight prefabrciated panels.
Reduced jobsite manpower needed for exterior wall installation.
Jobsite scaffolding unnecessary for exterior wall installation.
Quality
Precisely engineered prefabricated panels and connections.
Quality controlled fabrication: skilled craftsmen fabricate panels in a climate-controlled environment and materials adhere to strict manufacturers' recommendations (including temperature and humidity requirements) under a stringent QA/QC program.
Extensive shipping protection prevents damage to the panels' factory-precise finish.
Code compliant systems.
Single source warranty.
Experienced panel installers.
Sto Panel Technology - Panel Assembly Animation
Design Freedom and Versatility
Sto Panel Technology helps transform architectural vision into reality in a sustainable, integrated solution
Sto Panel systems are available in a range of beautiful, durable finish options. Choose from Sto's proven line of architectural coatings and textured finishes, metal panels, thin brick veneer or precast concrete. With factory application of materials you can count on a consistent, high quality finish that will last.
Sto Architectural Coatings and Finishes
Sto has you covered in a wide range of beautiful, durable finishes for a strong, flexible layer of protection. Our finishes are manufactured in ISO-certified facilities to meet extremely strict quality control standards, contain pure white marble aggregate and 100% acrylic polymers, and come in virtually unlimited colors.
Specialty Finishes
Sto's line of artistic, protective nishes provide the look you want including brick, granite, stone, limestone and metal panels.
Lotus-Effect®
Featuring the Lotus-Effect, a patented breakthrough technology modeled on the unique self-cleaning lotus leaf, Sto Lotusan nishes and coatings are incomparable to any exterior product on the market. Like the lotus leaf, the nish is rinsed clean with rainfall, thereby reducing maintenance costs.
Company: Sto Corp.
Source: http://www.stopanels.com
Tags: Building | Design | Sustainability | Wall Panels
---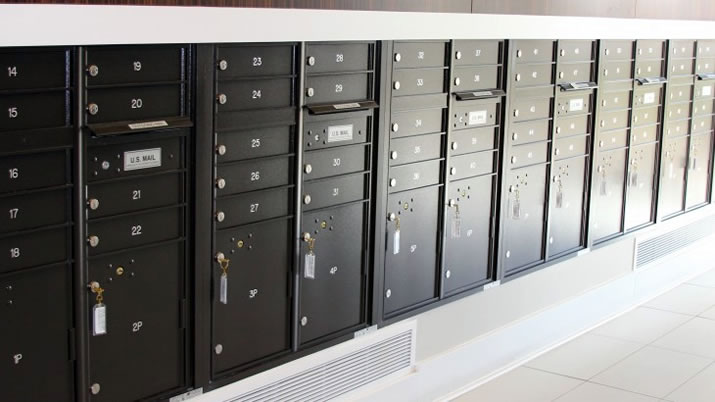 Between available floor or outdoor space, accessibility requirements, and local USPS rules, there's plenty to consider when planning a mail area for postal delivery. Throw in package management on top of that and it can seem overwhelming. Never fear. We've got four simple tips to help you plan for packages like a pro in your centralized mailbox installation design.
1. Provide one package locker for every six mailboxes (1:6)
The USPS requires that you include one package locker for every 10 mailboxes. So, why do we suggest one in six? Simple: the rise of online shopping has created—and continues to create—huge growth in shipping. To ensure adequate space for packages in your centralized mailbox installation now and into the future, we recommend one in six.
Plus, with spikes during certain times of the year like the holiday season, more package lockers mean less hassle for residents, property management personnel, and delivery staff.
2. Provide various package locker sizes
Packages come in all shapes and sizes, but not every mail area has a ton of room to spare. By mixing up the package compartment sizes, you can maximize your use of space, while still accommodating various package sizes.
Standard Florence package lockers are designed to fit 95% of USPS Priority Mail package sizes!
3. Know your options
When it comes to package management, there are several solutions available.
Stand-alone parcel lockers: These units complement Standard-4C mailboxes and Cluster Box Unit mailboxes, both of which are current USPS-specified cluster mailboxes.
Built-in parcel lockers: STD-4C and CBU mailboxes come with convenient built-in parcel lockers for more seamless integration.
If you're not sure which would work best with your project, contact an Authorized Florence Dealer for help!
4. Know the benefits
Sure, it's nice if a letter carrier delivers a package directly to your door. But what if you work? Or what if you're out running errands when they come?
Parcel lockers provide a secure place for packages when you're not available, and can save you a trip to the Post Office®. Florence's key-trapping lock and rugged construction protect packages from theft, as well as the elements. After all, who wants to come home to a package drenched from rain or, worse, missing entirely? Not us!
Company: Florence Manufacturing Company
Source: http://www.florencemailboxes.com/wordpress/4-tips-to-plan-for-packages/
Tags: Interior Design | Management
---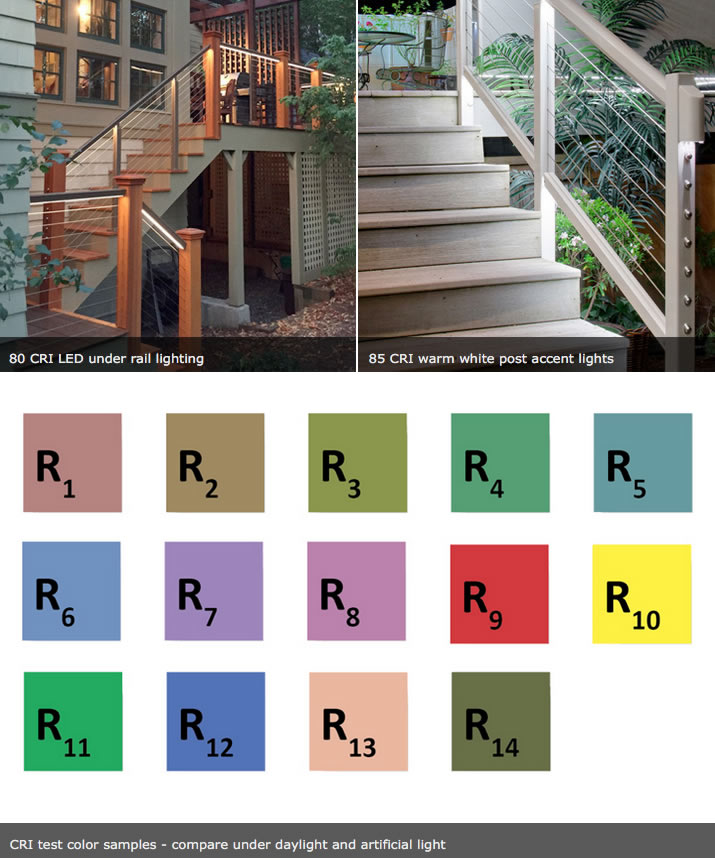 When it comes to design, the Color Rendering Index (CRI) is an important aspect of any lighting consideration. Different light bulbs emit different colors of light – ranging from cool tones to warm. The CRI of a bulb is determined by comparing the appearance of a colored object under an artificial light source to its appearance under natural light. The higher the CRI, the truer the color presentation.
Why is CRI important in outdoor lighting?
When you select lighting options with high CRI, colors will pop, textures will stand out, and finishes have depth and luster. As such, many architects refer to lighting as the fourth element of good design.
Selecting a high CRI is important when designing outdoor spaces, too, because it allows us to create the desired ambiance – whether it be warm and inviting for entertainment or a tranquil niche for relaxing after a long day. With the onset of the vast capabilities of LEDs, outdoor features within a space can be accented by focusing the position of the light, as pictured here with post accent lights – and it all starts with the right bulb that shines a natural (high-CRI) light.
Great outdoor lighting design, however, is more than just varying the warmth of color coming from a bulb. A high CRI allows designers to create layers and textures of light. Outdoor LEDs can be used to create complex layers of light throughout your garden. Some of the more popular lighting techniques include spotlighting, highlighting, silhouetting, shadowing and grazing (with lights mounted at or above the ceiling). Using light to designate what's most important intuitively draws attention to specific spaces. For instance, a home may be lit on the outside, but good lighting design will incorporate layers of light to clearly denote the pathway to the entrance.
The right lighting can turn a potential hazard, such as steps and walkways, into areas that are more easily navigated after dark. This is especially important for businesses that provide services for older individuals who have poor eyesight. In fact, more and more thought is being given to the type of lighting used in parking lots, parking garages and pedestrian walkways. Facilities that install high-CRI lighting feel more secure to pedestrians and drivers, and as more institutions, such as educational, medical and commercial, run operations after dark, this is an important consideration to creating a secure and welcoming environment.
As lighting technology continues to advance, we expect awareness to grow and the importance of the Color Rendering Index to continue to be a key element in outdoor lighting design.
Company: Feeney, Inc
Source: http://media.feeneyinc.com/blog/color-rendering-index-why-its-important-in-outdoor-lighting
Tags: Color | Design | Lighting | Railing System
---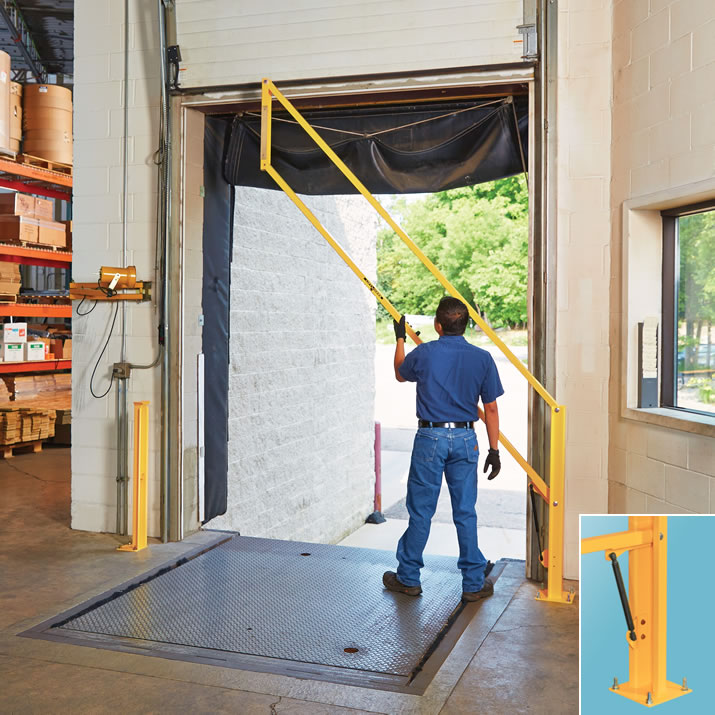 Gas Struts for ease of operation
DG Series - Carbon Steel Dock Gate
The Dock Gate provides protection against falls from loading docks. Custom gas struts make the vertical gate easy to open, and tapered guides on the receiver post make for easy alignment when closing.
The Dock Gate is available in 8' and 10' widths. It takes up minimal space and is easy to install using basic tools. Also available in stainless steel by special order. Meets or exceeds OSHA standards.
Determining the proper gate size for your application only requires the measurement of the inside clear opening.
Carbon Steel with Safety Yellow Powder Coat
Model No. DG14 - 96PC
Fits Clear Opening: 8'
Estimated Weight: 80 lbs.
Model No. DG14-120PC
Fits Clear Opening: 10'
Estimated Weight: 88 lbs.
Source: https://www.safetygate.com/dg-series-carbon-steel.html
Tags: Entrances | Metal | Safety
---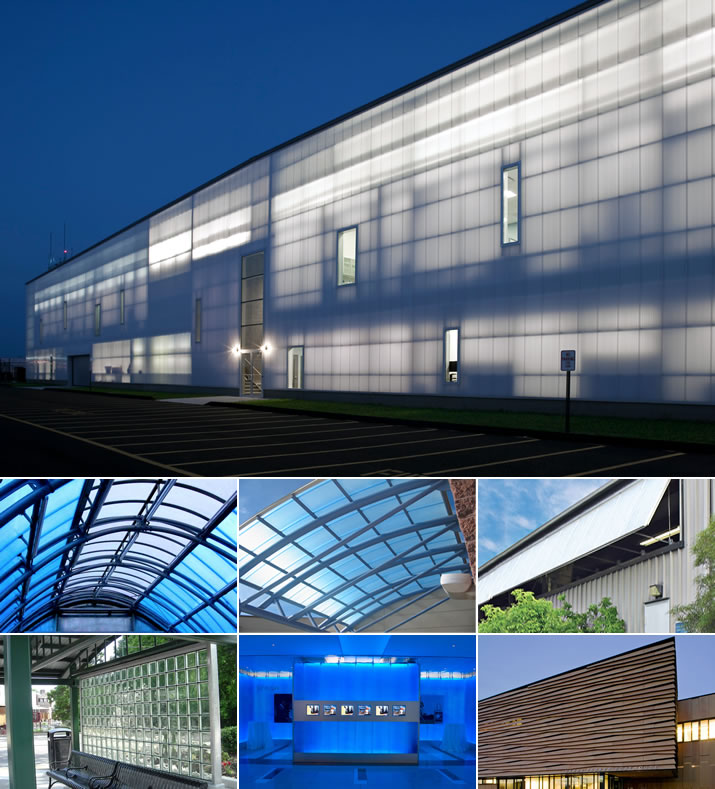 Translucent Walls, Skylights, Canopies, Windows, Mortarless glass block, Interiors, Custom Facades, Porcelain Systems
Cellular Polycarbonate Specialists
EXTECH specializes in the use of cellular polycarbonate for its host of benefits including daylighting, energy savings, superior impact resistance and insulation properties.
We provide a variety of translucent wall and interior panels, windows, skylights, and canopies for industrial and commercial clients. We also provide mortarless glass block systems and porcelain walls for use in outdoor rain/windscreens or interior applications, both of these products are extremely resistant to vandalism.
All of our products are designed for ease of installation and maintenance, including 10 year manufacturer warranties. Our group of dedicated staff who "like to build things" are also happy to provide custom facade work based on over 35 years of award-winning engineering excellence.
Our Product Lines
Polycarbonate walls
Polycarbonate windows and skylights for industrial or architectural use. Our skylights are capable of incomparable spans, without leaks.
Mortarless glass block and porcelain walls, perfect for windscreens, transit stations/shelters
Custom facades and building envelope
We make you AND your buildings look good
with our uniquely designed polycarbonate products for building exteriors
The Many Uses and Benefits of Cellular Polycarbonate
Diffused daylighting saves on energy costs, prevents glare and provides optimum visibility
High Levels of Impact Resistance
Lightweight material demands less structural support and requires less energy to operate when used as doors
Highly insulating with values up to U-.25 (R-4) for 40 mm thick panels
100% Recyclable panels and aluminum framing is LEED Credit friendly
Panels can be cold formed to a radius, unlike glass
Easy maintenance and cleaning
10 Year Manufacturer Warranties
The most advanced aluminum perimeter framing systems in the industry in a wide range of finishes
Air/water/structural testing
Company: EXTECH/Exterior Technologies, Inc.
Source: http://www.extechinc.com/polycarbonate-products.html
Tags: Building | Design | Energy | Insulation | Lighting | Wall Panels
---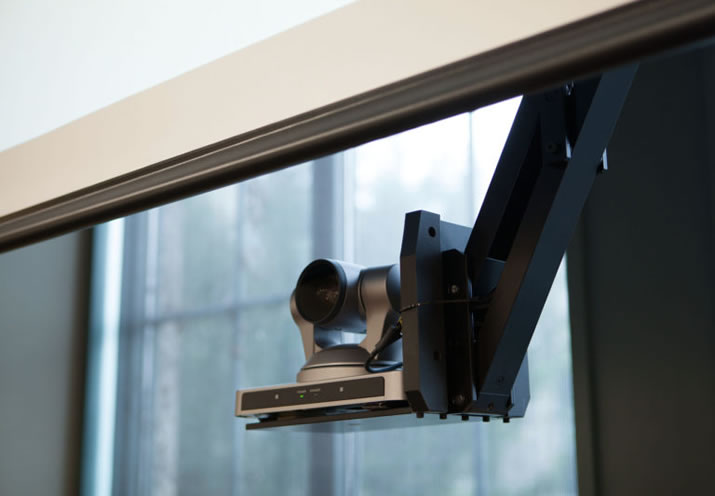 With security and privacy in the news seemingly every day, people are becoming more mindful of safeguarding personal information. A lesser-known privacy issue is the possibility of a hacker gaining control of the videoconferencing camera in your laptop, or even in conference rooms. In addition to gaining access to the computer network in this way, hackers can also eavesdrop and watch through the camera. Draper has developed a new white paper entitled "Is Someone Watching" which details this issue, and offers some solutions to deal with it.
Could someone potentially be watching and listening to you conduct business via the videoconferencing camera in your conference room—even when it isn't supposed to be on? The importance of keeping videoconferencing cameras out of the room when not in use is underscored by at least two incidents in recent years.
The first came in January of 2012 when HD Moore—a security officer for the company Rapid7 which looks for security weaknesses in Internet of Things devices—was able to hack into videoconferencing equipment. He was able to control the cameras, panning and zooming all around the room. According to a New York Times article, Moore found his way into venture capital, oil, law, and pharmaceutical companies. He even got into a courtroom remotely through the camera.
The second warning shot came at the 2013 Black Hat Europe, a security conference. During a presentation at Black Hat, Moritz Jodeit showed how to gain root access to video conferencing devices which could allow, among other things, a remote user to take control of the devices—including cameras and microphones.
Does it Really Matter?
Of course, hijacking a webcam on someone's personal computer and watching in the privacy of a home or office is obviously an intrusion on personal privacy. Even the FBI director and the founder of Facebook are known to put pieces of tape over their laptop webcams for security. But peering into an empty meeting room through a videoconferencing camera isn't that big a deal, you might think.
Or is it? Much damage can result from overheard business conversations. One might also feel the possibility of a hacker gaining control of a video conferencing camera too remote to think about. However, there are many instances where privacy issues mean that any possibility is too much.
To read the complete white paper "Is Someone Watching," and to download a free PDF copy, click here.
Of: Terry Coffey
Source: http://blog.draperinc.com/2016/07/is-someone-watching/
Tags: Audio Visual | Security | Software
---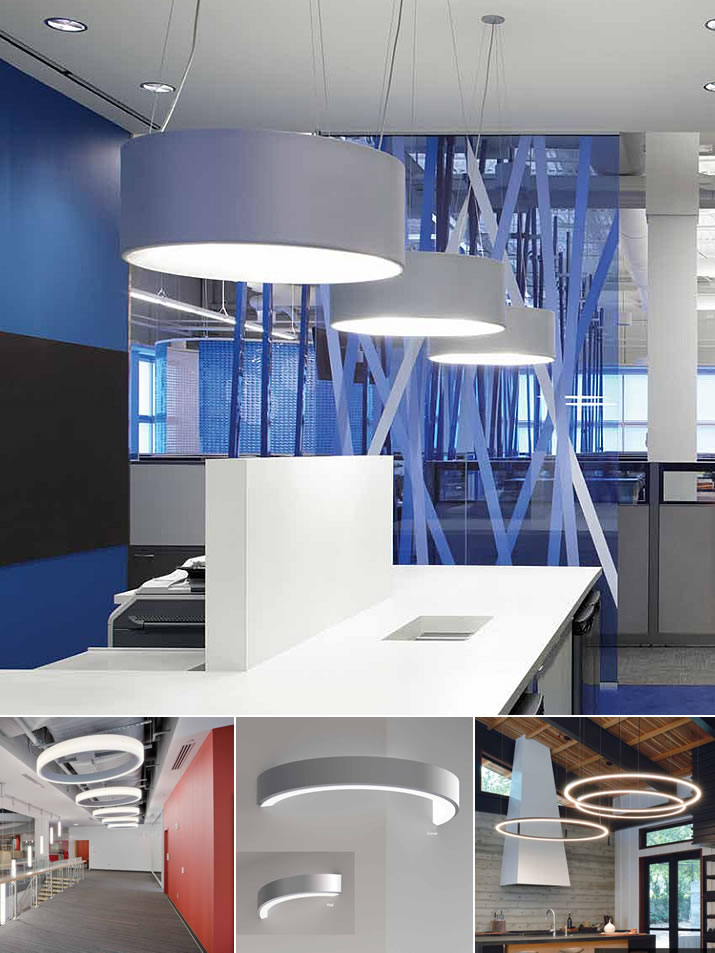 A variety of sizes and mount styles make Delray Circles a versatile, flexible choice for all applications and architetural styles. All feature the latest, best quality LEDs by Nichia, which employs a rigorous quality- controlled binning process to ensure consistent color temperature match across multiple fixtures. Delray's LED boards are built to operate well below the maximum current for which they're designed, increasing product life beyond the even the highest expectations.
Uno
Uno circles feature a minimalist 1-inch extruded aluminum housing profile, with a proprietary acrylic lens that provides broad, even illumination. Available in four sizes, with surface or remote, central or separate, driver mount options. Uno is offered with single-color red or blue LEDs, RGB with DMX512 interface, or with white 90 CRI Nichia LED chips, which are available in 3000º, 3500º, and 4000º Kelvin color temperatures.
Dos
Dos utilizes the same width extrusion as Uno, but with a higher 2-inch profile, to accommodate both downlight and uplight components. Dos circles are offered with white 90 CRI Nichia LED chips, available in 3000º, 3500º, and 4000º Kelvin color temperatures. They may also be ordered with single-color red or blue LEDs or RGB with DMX512 interface for the uplight or downlight. The uplight may be switched and/or dimmed independantly from the downlight. Like Uno, Dos is also available in four sizes, with surface or remote, central or separate, driver mount options.
Cylindro I
With a diameter of 24 inches, Cylindro 650's smooth, round anodized aluminum outer shell provides contrast for the inner opal acrylic diffuser, which produces soft, even up and down light. This Cylindro is available with single-color red or blue LEDs, RGB with DMX512 interface, or with white 90 CRI Nichia LED chips, which are available in 3000º, 3500º, and 4000º Kelvin color temperatures.
Cylindro II
Cylindro II circles feature an extruded aluminum outer housing, with an inner acrylic lens that provides broad, even illumination. Fixtures are available in three sizes, with surface or remote, central or separate, driver mount options. Cylindro II is available with single-color red or blue LEDs, RGB with DMX512 interface, or with white 90 CRI Nichia LED chips, which are available in 3000º, 3500º, and 4000º Kelvin color temperatures.
Cylindro III
Cylindro III circles feature an extruded aluminum inner housing, with an outer acrylic lens that provides broad, even illumination. Fixtures are available in three sizes, with surface or remote, central or separate, driver mount options. Cylindro III is available with single-color red or blue LEDs, RGB with DMX512 interface, or with white 90 CRI Nichia LED chips, which are available in 3000º, 3500º, and 4000º Kelvin color temperatures.
For more inspiration please see the pdf brochure or visit delraylighting.com.
Company: Delray Lighting
Source: http://www.delraylighting.com
Tags: Color | Energy | Interior Design | Lighting
---
Does your security system only detect tailgating? What if someone is determined to infiltrate your building? Would you be interested in a truly preventative solution?
As you enter the exhibits hall at ASIS or ISC West, take a moment to pause and scan the exhibits on the floor. I find that about 80% of the floor space and displays seem focused on video surveillance and access control and related products. Every year, there are new technologies and improvements that make surveillance more accurate at identification, and access control more integrated with other building technologies. Biometric technologies are no longer science fiction but instead are maturing and becoming a feasible option for more and more businesses.
Surveillance and access control systems have been essential for decades. Yet despite great strides in these technologies, we have seen time and time again security breaches where these systems are not enough. If someone is truly determined to get into a building, what will it take to prevent them from gaining access?
A great example of a determined individual happened a few years ago: a 16-year-old boy from New Jersey gained unauthorized entry at about 4 am to One World Trade Center, in New York, and roamed the premises for two hours before being caught. The building had a security system estimated to cost $20 million when it was installed. But none of that mattered when the security guard on duty fell asleep and the young man took the elevator up to the top floor to access the roof, take photos, and then brag on social media.
It was a big wake-up call because everyone realized that even after a significant investment, this landmark building was still vulnerable, and it could very easily have been someone other than a teenaged parkour addict looking for a thrill. Building owners and senior executives very often don't realize how vulnerable they are to infiltration—that they have a dangerous gap in prevention.
I use the word "prevent" very purposefully. If you have surveillance and access control systems, even biometrics, are you preventing infiltration? If the building has swinging doors at its access points the answer is, "No." Indeed, this is a deterrent situation, but it is not a preventative one. One of the most common methods of gaining unauthorized entry to a building is known as "piggybacking" or "tailgating." Many of us have badged into our building, and then held the door open for someone who looks like they also work there. You just created a serious security breach and you put yourself, your colleagues, the business and its future at risk. The best access control systems in the world can be defeated by exploiting the fact that people are nice and will often allow others to follow them through a door they've unlocked.
When we surveyed security professionals about tailgating, we asked them to estimate the potential costs of a physical breach from unauthorized entry: 54% believed the cost would range from $150,000 to "too high to measure." It doesn't take much imagination to think about the worst case scenario—sadly, they happen about every week. Without prevention, you are relying on human beings to remain vigilant, never get distracted or tired, remain at their post, follow the rules and never let anyone tailgate behind them. You are also assuming that no one is determined to get into your building. So, when a physical breach occurs, how will you know it happened and how quickly could you respond? One of our survey respondents put it this way, "[You] cannot depend on one technical solution to mitigate the risk...you need barriers, followed by surveillance, and appropriate response plans."
Only a small percentage of the exhibits at ASIS or ISC West offer such "barriers," also known as pedestrian security entrances, or turnstiles and security doors. I strongly encourage you to evaluate your current risk of infiltration and to learn more about the various types of barriers available. Some will need human supervision and will provide an alarm if breached. Others can physically prevent tailgating and operate without manned supervision, creating quicker ROI.
What is your stance on tailgating: do you want to detect it or prevent it?
Company: Boon Edam Inc.
Of: Mark Borto
Source: http://www.boonedam.us/blog/what-if-someone-determined-get-your-building
Tags: Doors | Entrances | Safety | Security
---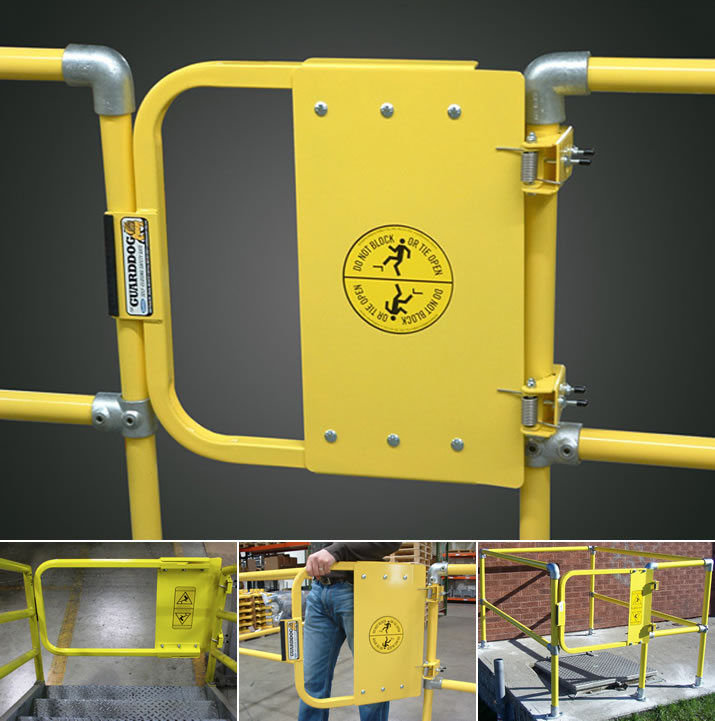 The GuardDog Self-Closing Gate is tough, durable and easy to install. Featuring a unique self-closing design with two stainless steel torsion springs, the GuardDog industrial safety gate can open in any direction. To meet diverse application requirements, the gate is available in 5 nominal sizes and is adjustable laterally to 6" (-3 to +3 of the nominal size).
The GuardDog Self-Closing Gate arm is dimensioned to match top- and mid-rail heights of an OSHA-compliant guardrail. When the gate is installed and the top of the gate is at the OSHA's recommended nominal height of 42", the bottom of the gate is positioned at a height of 21".
Gate comes fully assembled and includes securing hardware for standard installation on pipe
Requires only one 1/2'' wrench and a few minutes to install
Available in powder coat safety yellow, hot-dip galvanized or 316 stainless steel; Special colors available upon request
Our standard Hinge Assembly fits round pipe or square tubing measuring up to 2'' O.D, or it can also mount on angle iron or flat surfaces. For railings which are larger than 2" O.D, contact BlueWater Manufacturing and we will have an adapter kit available to use or provide a solution to mount the gate safely.
Applications range from ladder ways, mezzanines, pedestrian traffic, machine guarding, universal mount is designed to fit any hand post angle and direction. BlueWater's industrial safety gate is available in food grade stainless steel, carbon steel powder coated and galvanized.
Company: BlueWater Mfg
Source: http://bluewater-mfg.com/product/guarddog-self-closing-gate/
Tags: Doors | Entrances | Roof | Safety | Security
---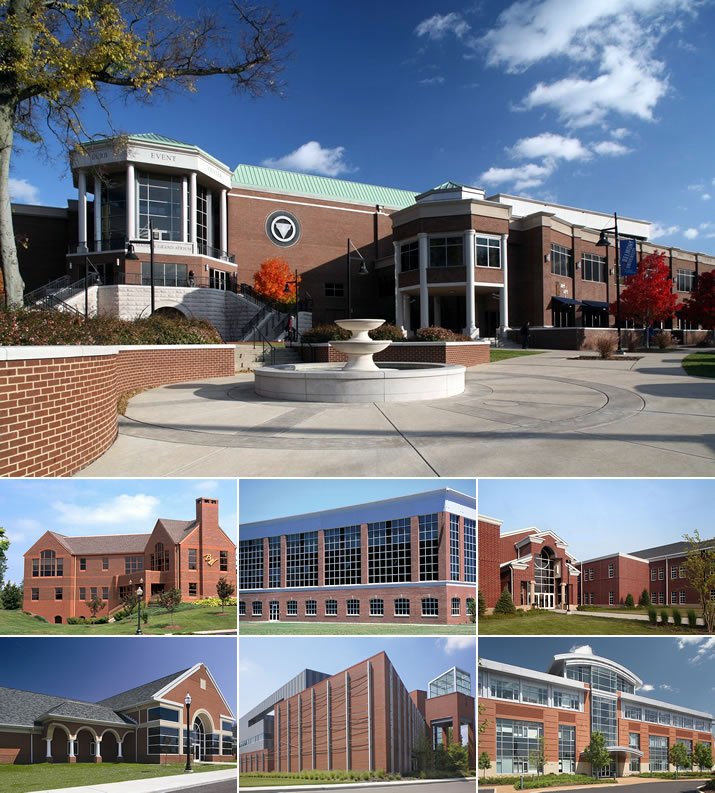 Timeless, classic red bricks. Red is the most traditional color of brick and is ideal for traditional architecture such as colonial style homes. Red brick is extremely versatile too, and can be used on towering city office buildings and sports stadiums. Belden Brick offers a very wide variety of red brick, from smooth to rough texture, from single-colored bricks to blends.
Face Brick
Brick makes any building look beautiful, of course, but face brick isn't just for an added touch of beauty. Face brick is the term used for brick that isn't needed just for the structure, but also for look, energy efficiency and value.

You've likely seen face brick on homes, commercial buildings, fire places, backsplashes, entry walls/gates, multifamily developments, retail developments and schools/universities. It comes in a wide selection of color, texture and size options for a customized look and feel.

Specifically purposed for long-term application, face brick requires little maintenance and allows your home to require less heating and cooling. Belden Brick offers pre-blended face brick to avoid color concentrations and have less scrap at the job site.

Belden Brick has been a trusted source for brick manufacturing with a solid reputation built on years of customer satisfaction. From the selection of the brick to the delivery of the product, Belden Brick provides premium customer service and quality.
Keep in mind that monitor color varies, and that to get a 100% accurate picture of our products, you need to look at a sample in person before you make any decisions. If you would like to see a sample, or have any other questions, please Contact Us.
Company: Belden Brick Co.
Source: http://www.beldenbrick.com/onlinecatalog/brick-colors/red-bricks
Tags: Building | Color | Design
---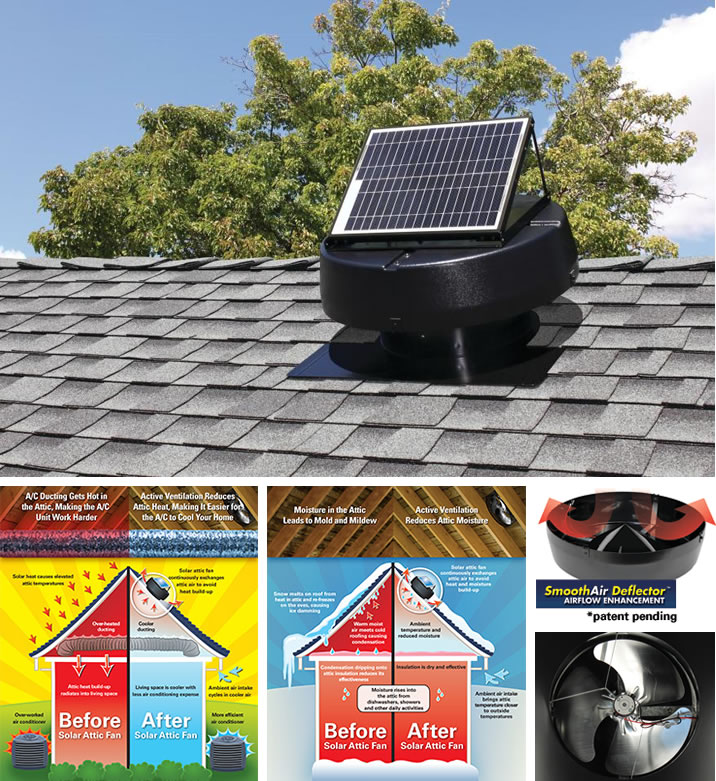 Available in 4 styles - 3 Roof Mount Designs and 1 All Purpose Interior Mount. Professional grade solar powered attic fans use no electricity. Attic Fans are designed to reduce heat build-up in your attic in the summer and remove harmful moisture in the winter.
Year-'Round Benefits!
Cools in the Summer: During the summer, the Solar Powered Attic Fan vents the hot air out of your attic and keeps it closer to the temperature outside. Your air conditioner won't have to run so long to cool the inside of your home.


Prevents mold and mildew in the winter: In the winter, warm moist air rises from the inside of your home and collides with the cold underside of the roof. The Solar Powered Attic Fan provides the air circulation that prevents the moist air from condensing on the surface. Keeping your attic drier.


Fans include a Thermal Switch. The thermal switch allows the fan to run when the temperature reaches 80 degrees and shuts the fan off when the temperature dips below 65 degrees. You can bypass the switch if you prefer the motor to run continuously during the day.
Solar Powered Roof Mount Attic Fans
Good - Ventilates up to 1100 square feet.
Solar power attic fan uses no electricity. 14 inch fan blade. Heavy duty construction. Stands up to high winds, hail, rain, and snow. 10 Watt solar panel. Quite simply the best product you can buy to reduce heat build-up in your attic in the summer and remove harmful moisture in the winter. The solar panel and fan motor have up to 25% more power than other fans, providing much better circulation and improved airflow. The advanced design provides more efficient attic ventilation while using no electricity. One fan alone can ventilate up to 1150 square feet of attic space reducing the energy needed to keep your home cooler in the summer. By running year-round, it can also remove harmful moisture in the winter months keeping your attic space drier, reducing condensation, and the potential for ice daming, mildew and mold. Download Product Brochure
Better - Ventilates up to 1350 square feet.
Professional grade solar power attic fan uses no electricity. 14 inch fan blade. Heavy duty construction. Stands up to high winds, hail, rain, and snow. Commercial grade 10 Watt solar panel. Our Better Solar Attic Fan is designed to reduce heat build-up in your attic in the summer and remove harmful moisture in the winter. It's commercial grade, heavy duty construction provides up to 25% more power than other fans, providing better circulation and improved airflow in your attic space. One fan can ventilate up to 1350 square feet and can lower the attic temperature so your air conditioning won't have to run as long and as hard to cool your home. By running year-round, it can keep your attic space drier by removing moisture in the winter, reducing condensation and preventing the growth of harmful mold and mildew. Download Product Brochure
Best - Ventilates up to 1900 square feet.
New patent pending enhanced design will ventilate up to 1900 square feet of attic space with a single fan. The new, patent pending, Smooth-air Deflector in the shroud of the fan produces a smoother air flow and increases exhaust performance by up to 30% from previous models. This next generation solar powered attic fan is our most powerful and efficient model yet. Commercial grade 15 Watt solar panel. Download Product Brochure
Solar Powered All Purpose Interior Mount Fan
Ventilates up to 1250 square feet. Installs indoors behind an existing static vent and converts vent to a powered vent. All Purpose - install into existing gable end vents, roof static or turbine vents, crawlspace vents, etc. Anywhere you want a powered vent!

Professional grade solar power attic fan uses no electricity. 14 inch fan blade. Heavy duty construction. Commercial grade 10 Watt solar panel mounts on roof, wall, soffit, etc. Stands up to high winds, hail, rain, and snow. Requires no cutting of your roof or tiles. Turbocharge any static or turbine vent. Easy do-it-yourself installation. Vent your attic through a gable or static vent.
Company: Battic Door Energy Conservation Products
Source: http://www.batticdoor.com/SolarAtticFans.htm
---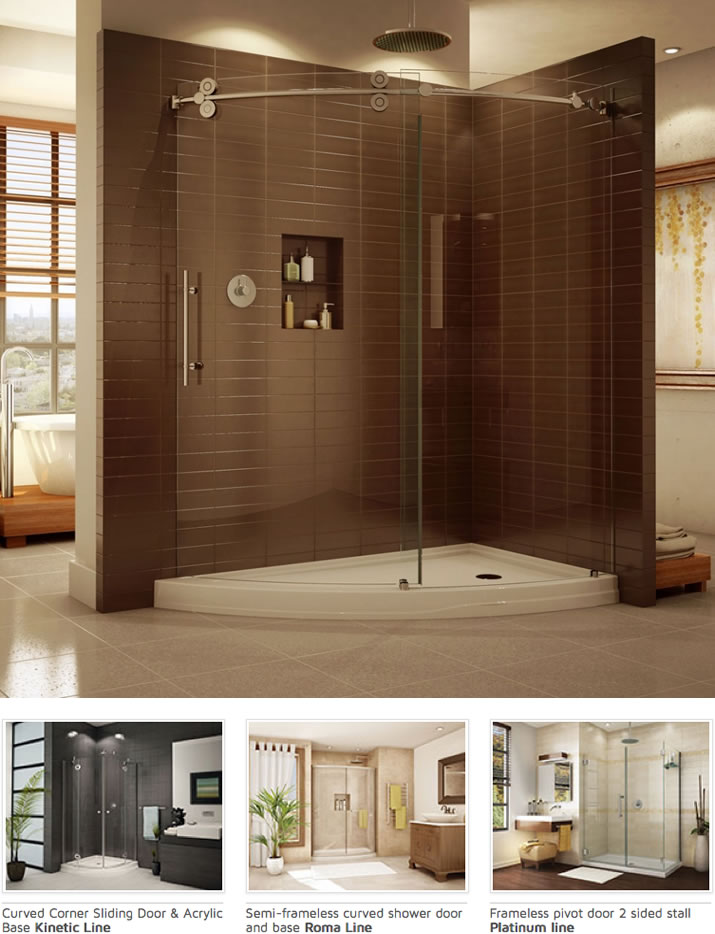 If you're looking for a unique glass shower or tub enclosure for any style of home the Fleurco line is a must see. Product lines vary from a high end frameless intelligent hinged system, a mid priced semi-frameless sliding or pivot door to a low priced value line. There is an option to fit any budget or bathroom design style.
Benefits
In the Fleurco line there are many choices of shower stall and bases to choose from. Here's some of the benefits that make this line through The Bath Doctor unique:
Innovative systems for any budget. Many people want a unique design but at an affordable price. Fleurco product lines vary from a high end frameless intelligent hinged system, a mid priced semi-frameless sliding or pivot door to a low priced value line.
Curved, round, square, rectangular and neo angle acrylic bases to fit any space. Whether you've got a small bathroom which requires a corner or alcove shower stall or a larger space, there is a pan to fit your bathroom décor.
Superior hardware design for better long term performance & reduced maintenance costs. Quality hardware and European inspired rolling and hinge systems create unique looks combined with smooth performance.
Flexibility to use standard sized pans with multiple wall systems. The broad Fleurco line combines 9 standard shaped bases (available in many sizes) with different priced swinging and sliding doors – mix and match to create a cool, contemporary, sleek or traditional bath decor.
Multiple uses - From tub & shower enclosures to screens to walk in shower stalls to offices & partitions. This line has a wall and base system for most any design.
Nationwide supply and regional installation services available from a company you can trust. We are accredited by the Better Business Bureau and have won service awards through Angie's List and Consumer Choice through our parent corporation.
Free selection and installation assistance. Take the guess-work out– we can help select the right product and install your system (regionally) or supply your system (nationally).
Nationwide Shipping. No hidden shipping fees or costs. We ship anywhere in the United States – from Washington to Texas to New York to Florida.
Company: Bath Doctor
Source: http://innovatebuildingsolutions.com/products/bathrooms/fleurco-glass-shower-enclosures
Tags: Glass | Interior Design | Wall Panels