architecture - engineering - construction

2020 May
---
May 29, 2020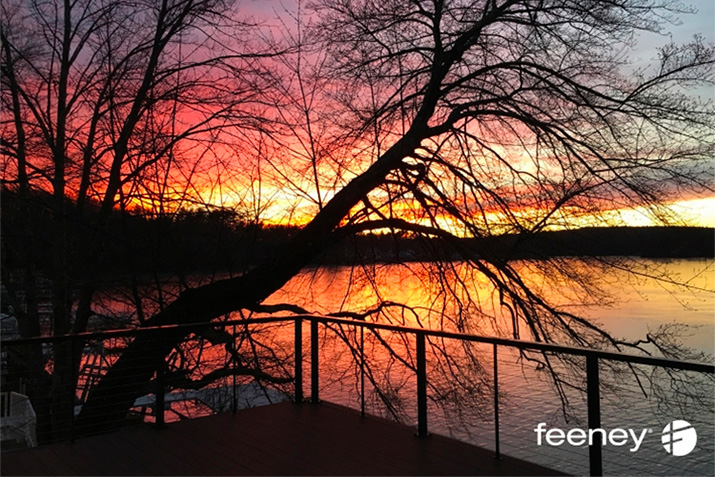 What's a dream home without the perfect view? If your idea of a welcoming space is open, expansive views and lots of natural lighting, you should consider incorporating stainless steel cable railing into your deck, stairs and other outdoor – and indoor – spaces. Minimalist, modern and fully recyclable, stainless steel cable railing is a great option for homeowners looking to make deck or room more spacious and inviting.
---
May 27, 2020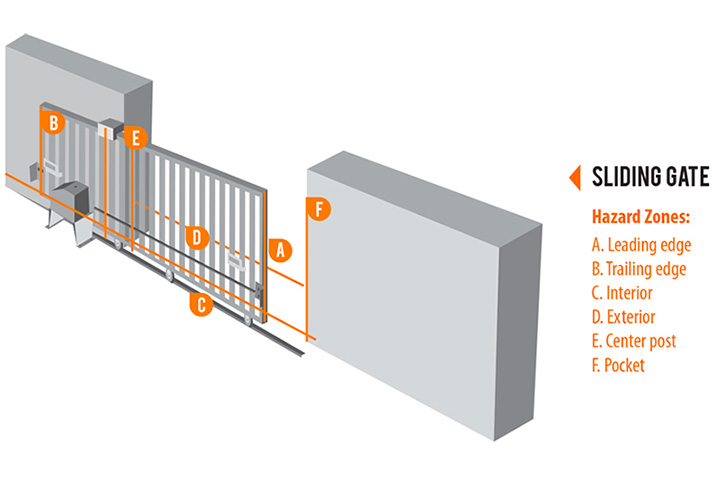 Why specify sensing edges for automatic gates? The 2009 International Building Code (IBC) and the 2009 International Fire Code (IFC) require automated vehicular gates comply with the provisions of UL325 and ASTM F2200.
---
May 25, 2020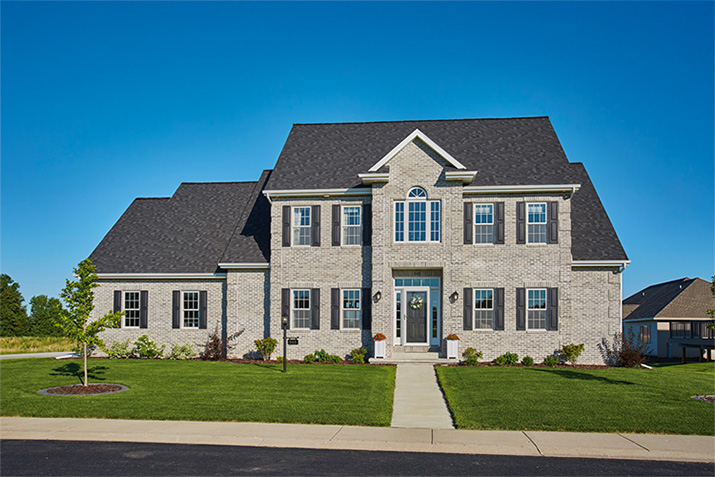 Heritage Collection™ Designer Concrete Brick from County Materials was specified for this Wrightstown, WI home because of its proven service life and added value when compared to alternative materials. Higher resale and property values are additional reasons why concrete masonry construction is an excellent investment. Read the Case Study today.
---
May 22, 2020
An X-ray is produced by energy released from an accelerating electron and resulting radiation can pass through some, but not all material. The x-ray radiation then interacts with a detector and forms an image of the inside of an object or person. While x-rays are a valuable diagnostic non-invasive tool with minimal risk to the patient, repeated long term exposure to x-rays can be harmful. Construction of hospitals and dental offices take steps to include radiation shielding that will reduce long term exposure from x-rays.
---
May 20, 2020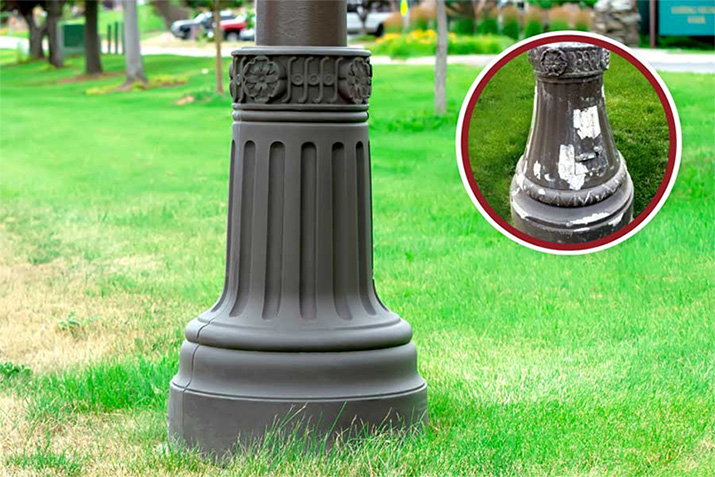 If you were to scratch, cut, or scrape or dent our resin bases, you would find that the color blend permeates throughout the piece, which will not expose any secondary base color. TerraCast® has the ability to replicate many designs to match the existing bases. The flexibility of the resin material enables our bases to have a stone or metal look finish. As you can see in the before and after pictures above, you can barely tell the difference between aluminum and resin bases except for the fact that our base will never peel or corrode. The TerraCast® base will never require painting.
---
May 18, 2020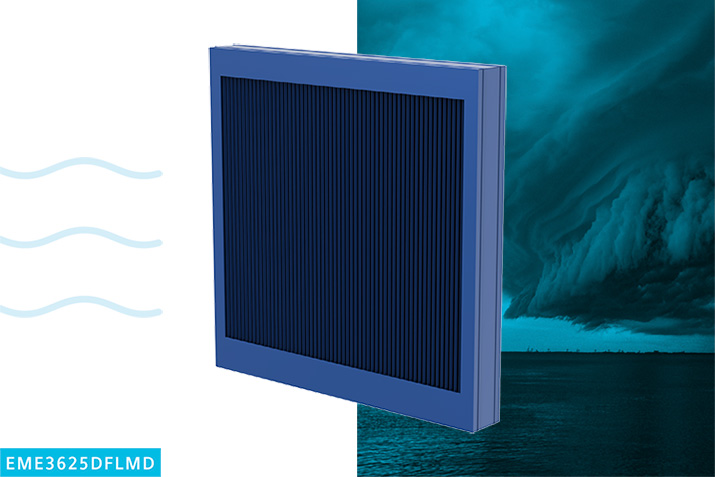 The EME3625DFLMD is the only 3-inch louver to be listed to Air Movement and Control Association (AMCA) standards 540 for impact testing and 550 for high velocity, wind-driven rain. In compliance with Miami-Dade standards, the EME3625DFLMD is constructed of extruded aluminum for low maintenance and high resistance to corrosion. Ruskin® brings you the EME3625DFLMD louver, which is the thinnest and lightest wind-driven rain louver on the market, earning a Class A efficiency rating at 29 mph and 50 mph.
---
May 15, 2020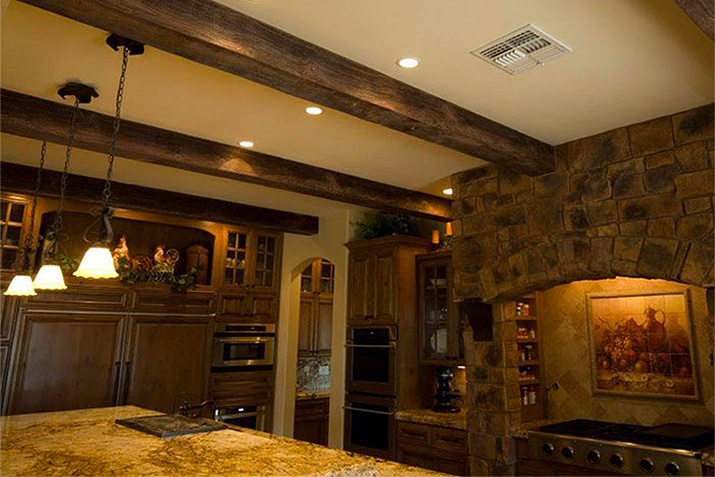 Tray ceilings, also known as a recessed ceilings or inverted ceilings, are simple and versatile and work well with all styles of architecture and design. They convey a feeling of openness that benefits small rooms and add detail to the stark ceilings that fill expansive rooms. As they're often accompanied by other details, like contrasting colors, ornate molding, and special lighting effects, tray ceilings work well in open living areas and formal dining rooms where most people relax and linger - and can truly appreciate their appeal.
---
May 13, 2020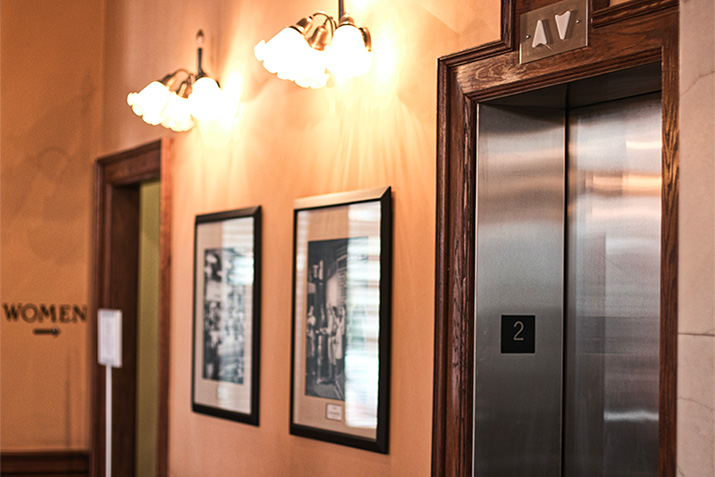 When having flooring installed in your facility, office space, store, or apartment property, it's easy to overlook the passenger elevator cab flooring. Because tenants, customers, and employees often enter and exit with a ride on your elevator, the interior design and the floor of your elevator can leave a lasting impression on visitors. Elevator flooring is especially important in New York City and urban areas where there are a great many highrise buildings.
---
May 11, 2020
Reinforced concrete marine structures are constantly under attack by the destructive effects of moisture and chloride-induced corrosion. Without proper protection, the structural integrity of a marine structure is soon compromised, leading to expensive remediation efforts and a shortened life span. Once the moisture and chlorides have reached the reinforcing steel, an expansive oxidation process begins to take place causing the formation of cracks and spalling in the concrete. When cracking takes place and is combined with weathering effects such as freeze/thaw damage or accelerated corrosion in hot weather climates, this deterioration takes place at a faster pace.
---
May 8, 2020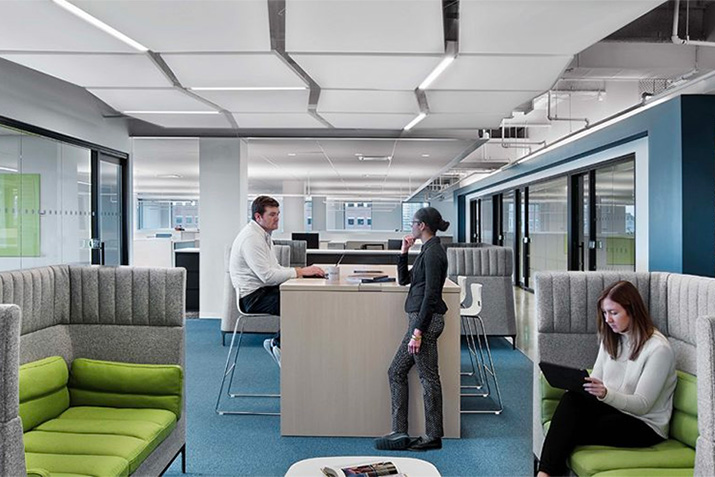 Whether you are retrofitting an existing building or designing a new, modern space, acoustic clouds are the ultimate tool for design freedom. Different colors, shapes and sizes give designers hundreds of options – and that's just the product itself. Consider positioning, angles, stacking and layering, and the possibilities are as open as the spaces.
---
May 6, 2020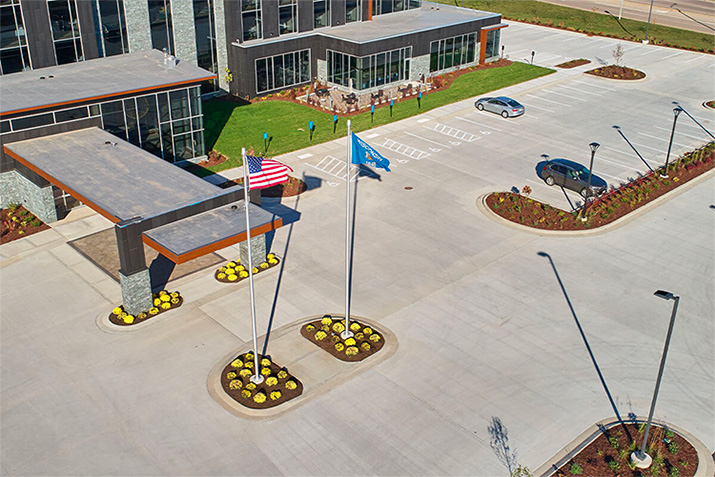 Around the country, the first interaction customers have with a business is in the parking lot. Parking lots make an impression - positive or negative - and can influence the purchasing behavior of customers if the curb appeal is particularly bleak. Though it may not be intuitive, investing in the longevity, strength and aesthetic of a parking lot should be prioritized alongside the functionality and look of a business.
---
May 4, 2020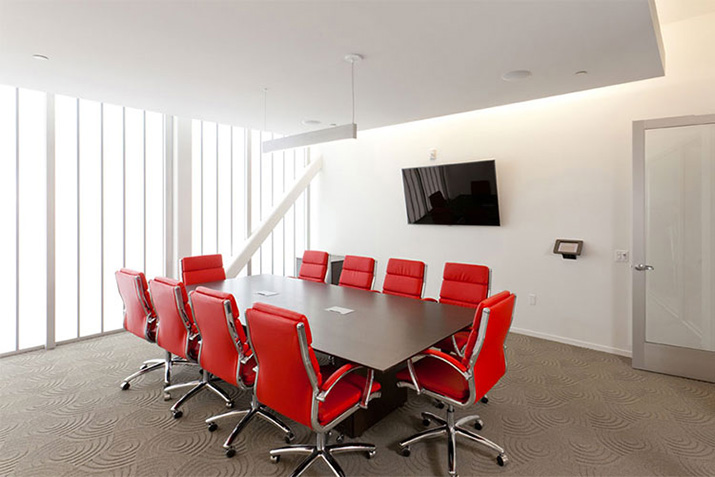 Employee compensation is often one of a company's largest operational costs; and given the high percentage of revenue that it consumes, it is only sensible that an employer seeks to optimize that investment by improving staff productivity. An unengaged, unproductive staff member can cost a company thousands of dollars in lost time and revenue. Unfortunately, lack of productivity remains a common complaint among office workers with only 13 percent of respondents feeling engaged in their work according to Gallup statistics [1]. The good news, however, is that many of the causes behind a lack of productivity - including drowsiness, physical discomfort, and emotional distractions - can be mitigated with a daily dose of natural daylight in the workplace.
---
May 2, 2020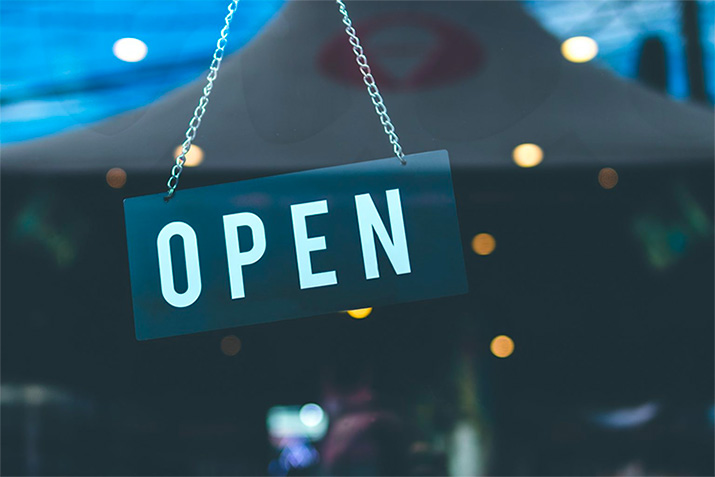 As we continue to closely monitor the COVID-19 situation, our top priority is the safety and health of our team members and customers. Within the Mars Group of Companies, we have enhanced rules and procedures with our employees practicing self-monitoring, social distancing, and strict sanitization guidelines.
---
May 1, 2020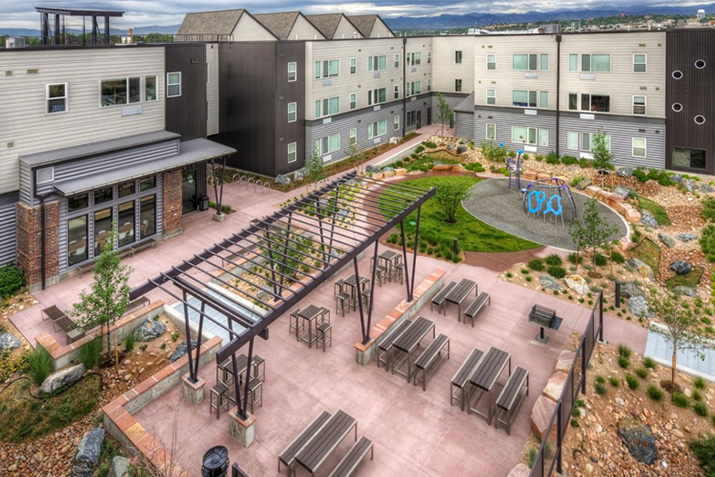 Furniture is just one component in the design of the public realm. As designers and manufacturers, we have to take into consideration the function and goals of the site when designing products and the places they end up shaping. Navigation patterns and intent to use the elements (amenities) within a space are just as important as the aesthetics of the product itself. We focus on people who will use the site – how and when they will do so. A flexible product provides countless layout opportunities and can adapt to the site's functional goals. Follow our design considerations, and learn how to turn your spaces into places.