architecture - engineering - construction

HVAC
---
January 15, 2021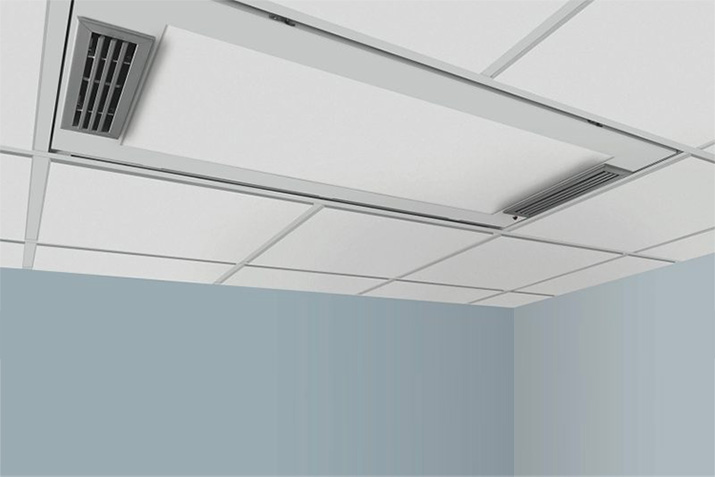 The Armstrong VidaShield UV24 System pairs a UV-C Air Purifier with ULTIMA Health Zone or SCHOOL ZONE Fine Fissured ceiling panels to offer safe, unobtrusive in-room air purification for cleaner air.
---
June 12, 2020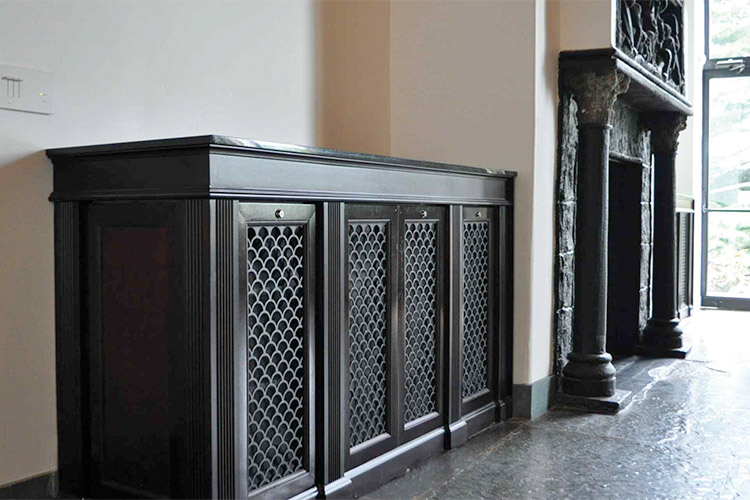 This stately fieldstone mansion, built in the mid-1800's, was a vacation home to famous Presidents and Authors. Custom Period-Matched Perforated Grille PatternsCustom fabricated bronze perforated grilles blended nicely with the rich mahogany woodwork that has stood for over 100 years.
---
January 10, 2020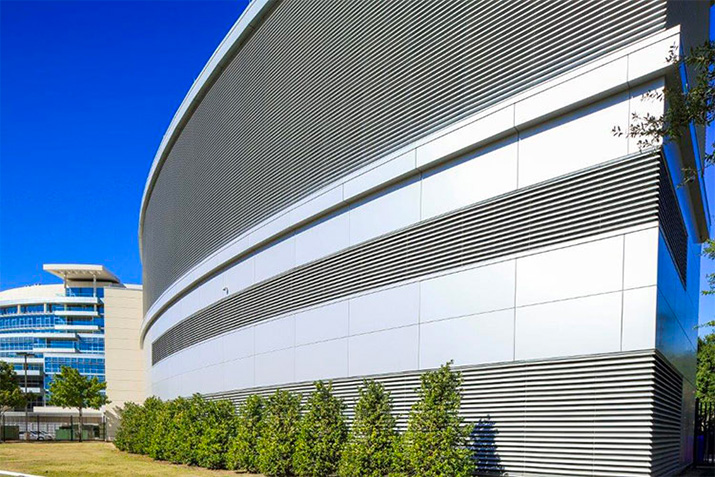 Designed to provide superior performance and great aesthetic appearance, Ruskin® louvers are backed by experienced engineers and reflect Ruskin's commitment to high quality product standards.
---
November 20, 2019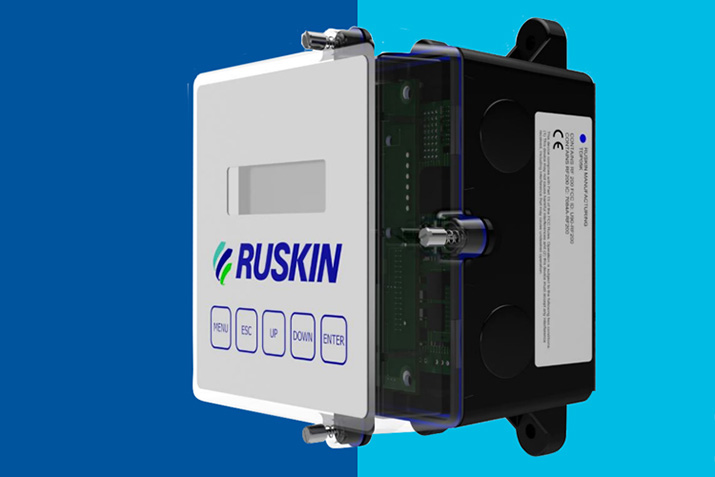 Take a Look at the New Advanced Thermal Dispersion Airflow Measurement System Flyer- Showing the TDP05K and AIRFLOW-IQ. The TDP05K Advanced Thermal Dispersion air measurement system is changing the way air measurement is delivered.
---
August 9, 2018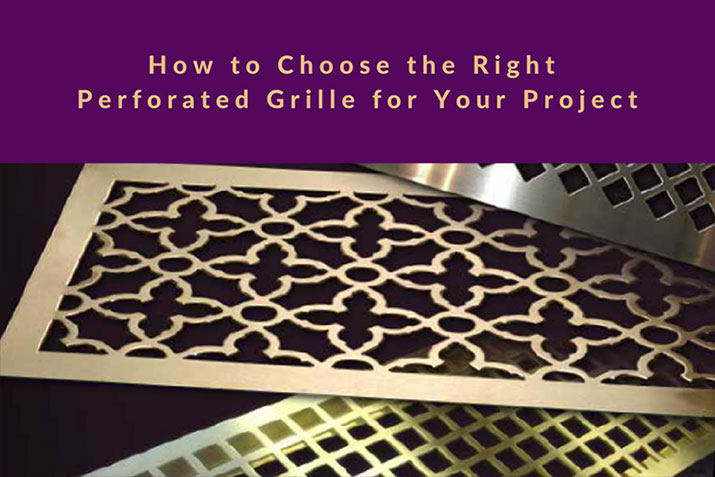 From new builds to historic renovations, perforated metal grilles can elevate any architectural design with patterns ranging from simple to ornate and vintage to modern. No matter your style, a perforated grille can tie together a variety of architectural projects – but how do you choose the right one for your project? We've streamlined the decision-making process into four simple steps.
---
April 15, 2018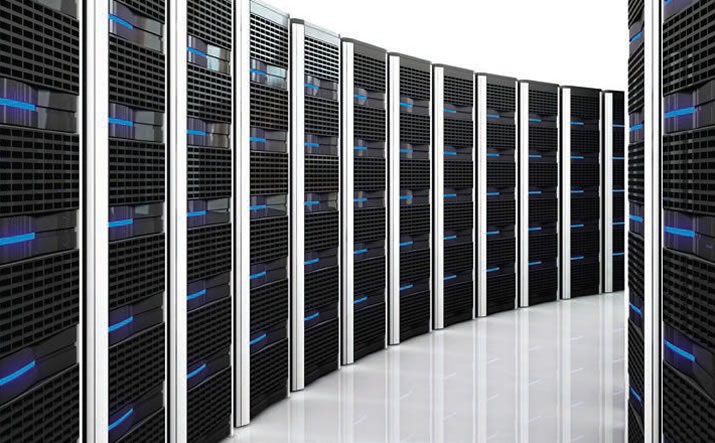 The Natural Resources Defense Council states that Data centers can be regarded as the back bone of a modern economy serving businesses and communications. Defending data means not only protecting it from Mother Nature but also giving back to her with sustainable designs. A question that must be considered during the design of a data center, is 'How likely could the facility be compromised in extreme weather conditions such as tornadoes and hurricanes?'
When evaluating potential HVAC equipment it is advisable to use FEMA rated louvers and grilles. FEMA rated grilles and hurricane-resistant louvers have been tested against high windloads and large missile impacts. Outside air control dampers can seal up the center when necessary to reduce humidity and heat.
---
November 7, 2017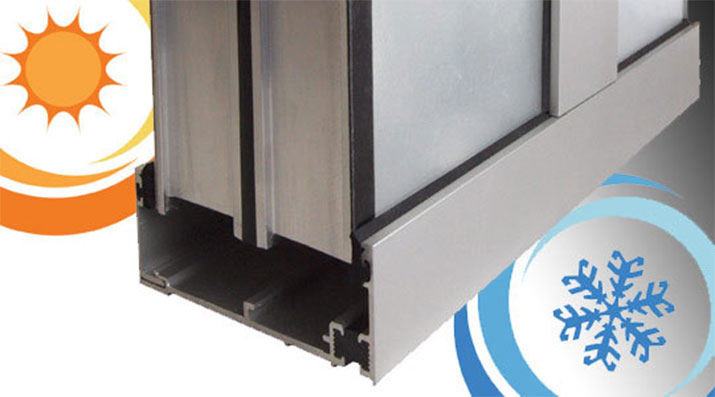 Heat conduction, or the transfer of heat through a solid material at the molecular level, is a problem that occurs in aluminum framing. Providing a thermal break in the aluminum is the most common solution for disconnecting the exterior and interior of the aluminum frame. The frame is literally split into two components and must be connected by a structural material that is of significantly less conductivity as the aluminum. Simultaneously the thermal break material must bond the two components together.
---
September 20, 2017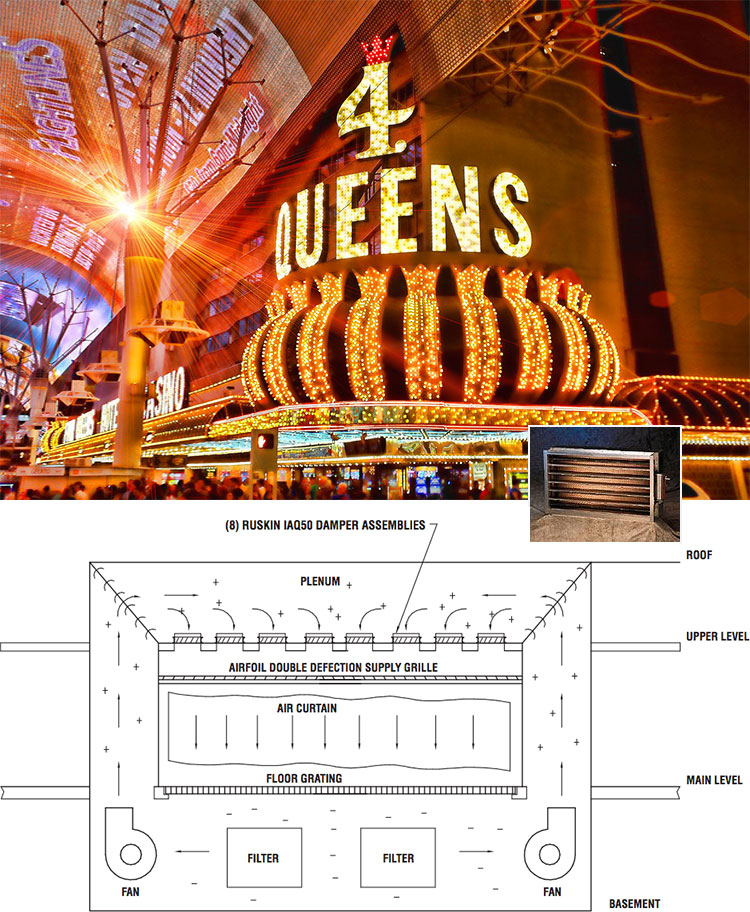 To improve access into the Four Queens Hotel and Casino in Las Vegas, Four Queens recently added a 48 foot air curtain. Built using Ruskin's IAQ50 air flow measuring and control dampers, the new air curtain efficiently and economically maintains the pressure in the building. Designed to satisfy the needs of a variety of applications, the IAQ50 air flow measuring and control damper provides the perfect solution to difficult challenges.
---
August 4, 2017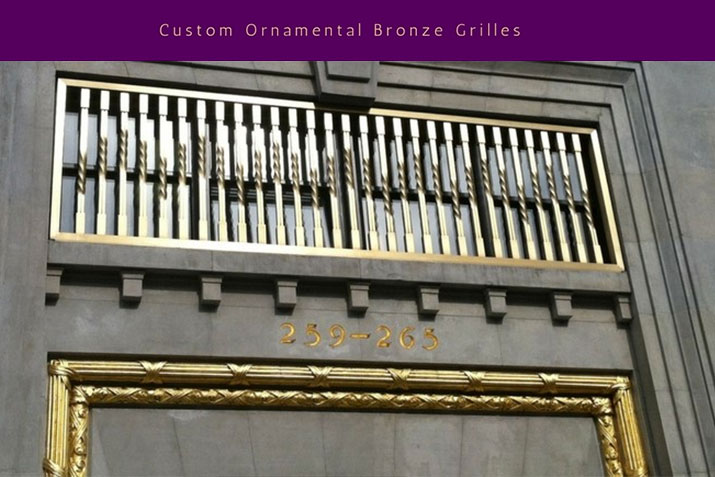 Coco Architectural offers custom fabrications for ornamental grilles and other products. In a recent project located at 80 8th Ave, in New York City, we created several custom pieces for the client, including a custom ornamental bronze grille over the entrance, a bronze header and jamb assembly for the Newsstand, and a custom bronze radiator enclosure with bronze bar grilles in the lobby.
---
July 19, 2017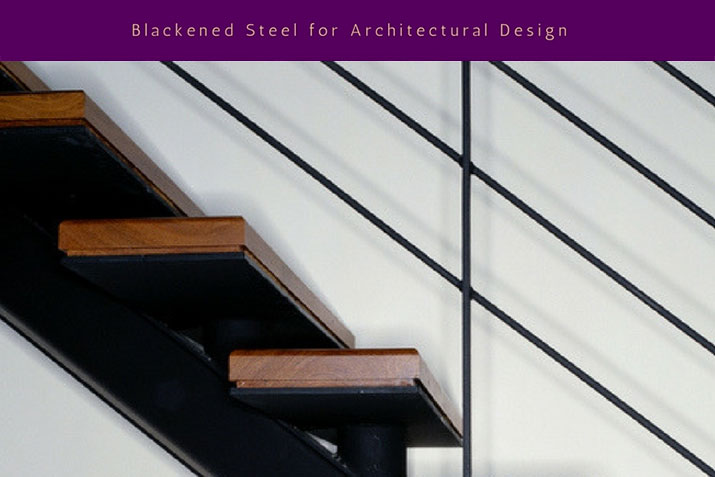 Some say the beauty is in the details. Along with custom metal work for your projects, Coco Architectural Grilles & Metalcraft offers a variety of finish options like antiqued, brushed, mirrored and even blackened finishes to bring the project together for a complete look.
---
July 14, 2017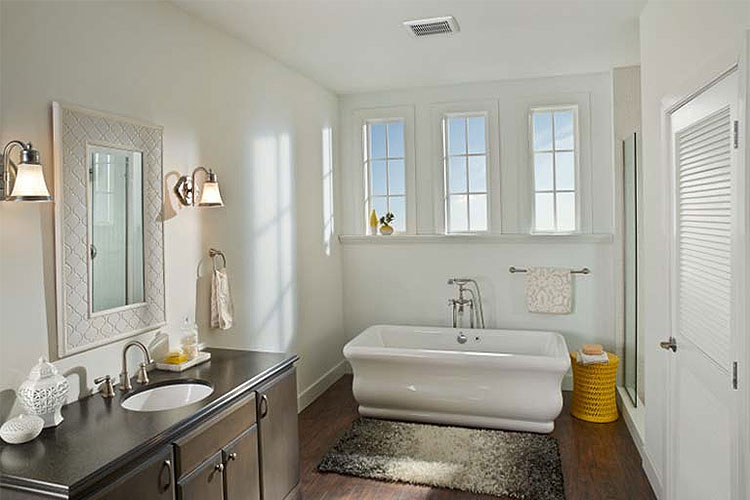 Bathroom fans are great at fighting moisture which can lead to mold, but only if used properly. Broan's innovative Sensaire Sense-on-Rise Technology is now available on the InVentTM Series ventilation fans. Homeowners can now have a worry free solution for excess humidity combined with the great InVent features.
---
April 24, 2017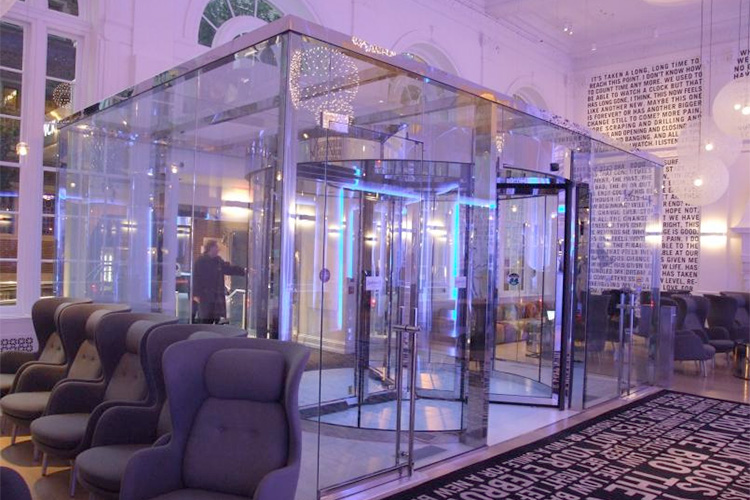 The historic building housing the Warwick Hotel Rittenhouse Square originally had a manual revolving door flush with the building's facade. Somewhere along the way, it was decided to remove the relatively smaller gauge revolving door and replace the entrance with a double set of sliding doors.
---
April 11, 2017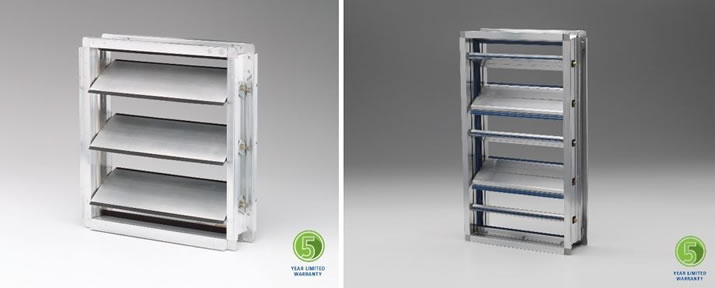 A new critical environment damper series from Ruskin® is designed and manufactured to withstand the elements of coastal and corrosive applications. The CD50CE and TED50CE combine the strength of stainless steel and protection of anodized aluminum to combat salt water elements.
---
February 27, 2017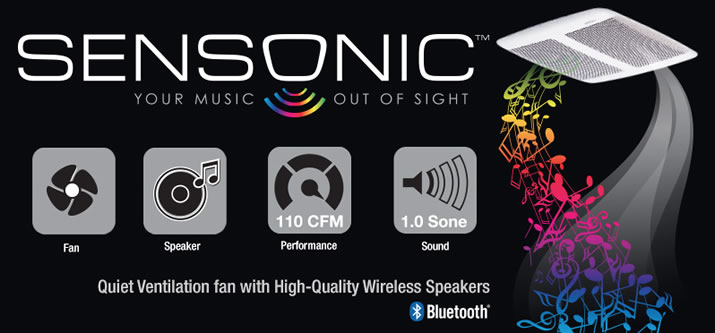 It's your music-out of sight. Unlike wireless speakers that require counter space, Sensonic™ speakers with Bluetooth® wireless technology fill your room with rich sound from above. From hard rock to news talk, play any audio through the dual high-fidelity speakers and enjoy entertainment and privacy at the touch of a button.
---
January 25, 2017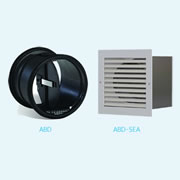 ABDs provide reliable, precise and automatic airflow regulation for supply and exhaust applications, helping improve occupant comfort.
---
December 19, 2016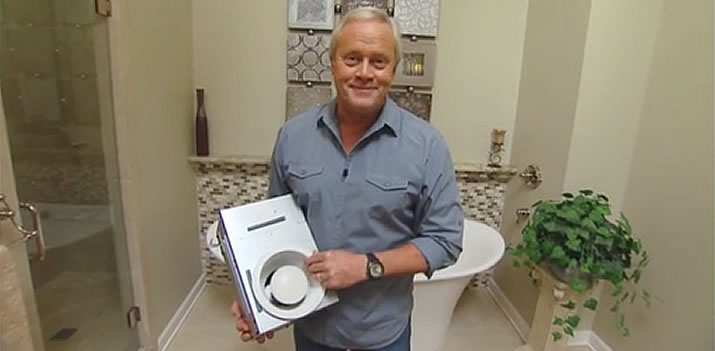 Proper home ventilation is especially important when your house is closed up during winter. Here are some tips to improve your indoor air quality this winter.
---
November 9, 2016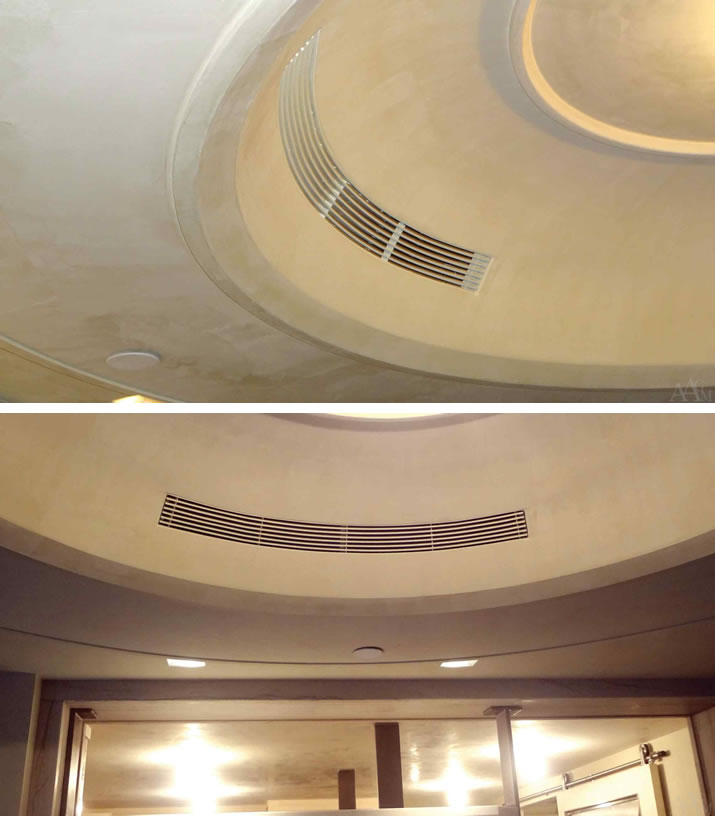 Recently we were approached by one of our Architect partners to assist with a very unique challenge. They designed a custom ceiling recess with a light fixture access point. To bring HVAC to that area of the room required a grille to match both the curve and the contour of the ceiling. This would mean a linear bar grille incorporating both a top-to-bottom radius and a side-to-side twist.
---
October 5, 2016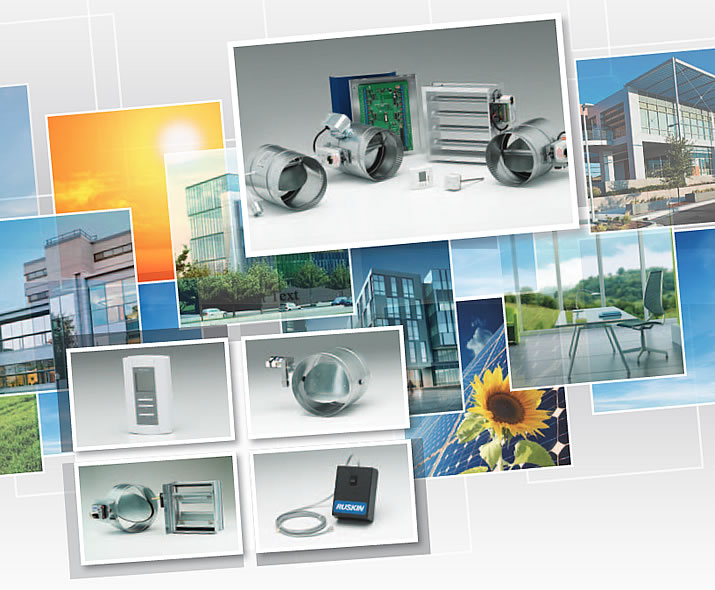 Ruskin's new Zone Control Solutions brochure highlights not only our sophisticated Z2000 Zone Comfort System but also the many individual zone control solutions as well.
---
September 5, 2016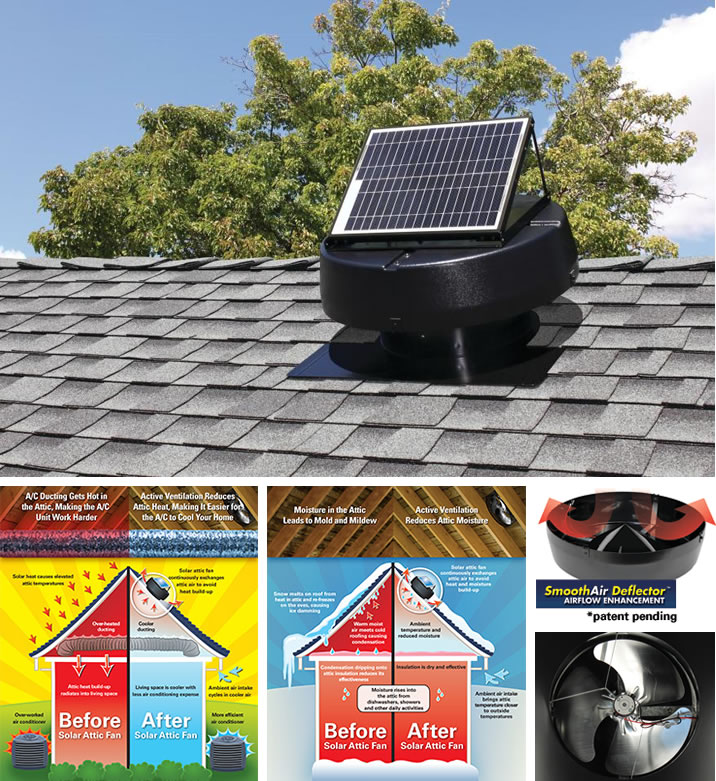 Solar Powered Attic Fans Available in 2 styles - Roof Mount and All Purpose Interior Mount. Professional grade solar powered attic fans use no electricity. Attic Fans are designed to reduce heat build-up in your attic in the summer and remove harmful moisture in the winter. Year-'Round Benefits!
---
August 19, 2016

ARCHITECTURAL GRILLE was excited to exhibit our Linear Bar Grilles as well as Custom Metalwork at the inaugural Hamptons Contemporary: The Home Design + Decor Show earlier this summer. The first ever luxury design show staged at the Elks Fairground in Southampton, NY brought together designers, exhibitors and local homeowners interested in products reflecting high end design and architecture.