architecture - engineering - construction

Interior Design
---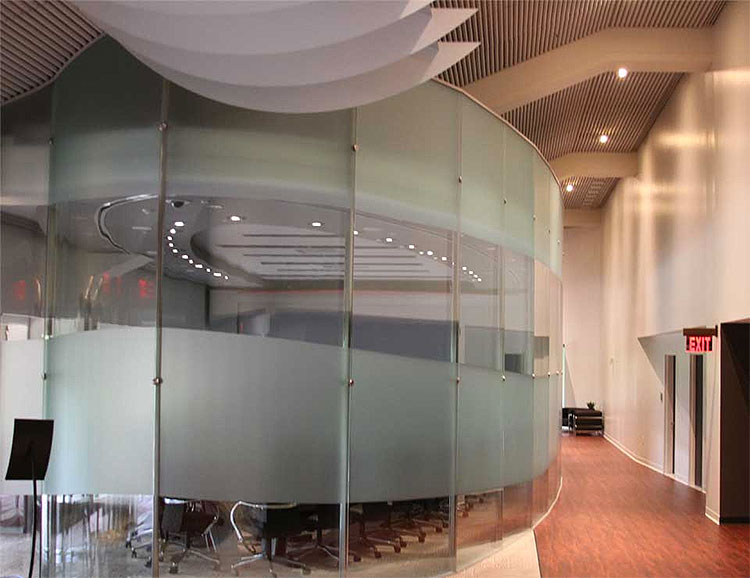 The Elevare™ Mullion High Wall System offers a flexible and modular separation of spaces with a contemporary look. It's design allows for the movement/reconfiguration/relocation the connection elements without making holes in the main support structure.
The Elevare™ Mullion High Wall System is an innovative, contemporary looking, complete supporting interior partition system based on the concept of structural facades with the use of vertical aluminum mullions. The system is a completely versatile and suitable for different needs and environments through the widest spectrum of possible combinations. Glass, poly-carbonate and wood are all compatible with the support components. All perimeters are fastened to solid walls. The Elevare™ Mullion High Wall System is especially suited for offices, retail spaces and trade fairs.
The maximum panel height is 30'-0", maximum panel width is 48" (panels may be larger with engineering). Configurations may be straight, angled or curved. LCD, pivot, sliding and hinged doors may be installed. The standard frame finish is Silver Anodized.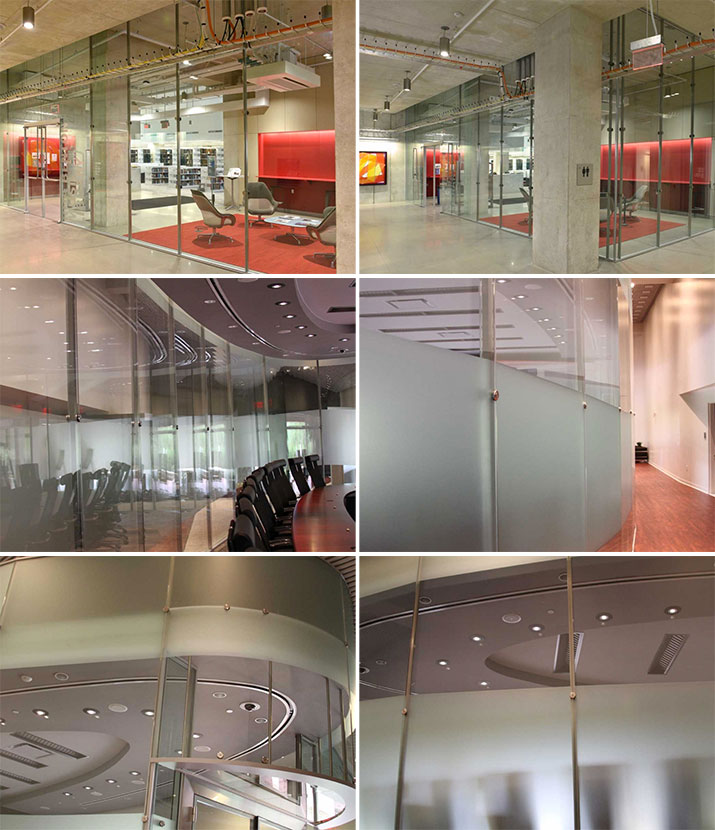 Maximum Glazing Panel Height: 30′-0″
Maximum Glazing Panel Width: 48″
Max Weight Supported per Arm: 110 lbs
Glazing Available: 3/8″, 1/2″, & 9/16″
Available Glazing Types: Clear Tempered, Low Iron, Laminated & LCD Privacy Glass
Standard Frame Finishes Available: Silver Anodized
Company: Avanti Systems USA
Source: https://www.avantisystemsusa.com/glass-products/partition-systems/high-wall/mullion/
Tags: Glass | Interior Design | Office | Wall Panels
---
LuxCore FRP Panels are the newest part of the Fusion line and it offers many unique features. The translucent panels pass sanitary codes and are easy to clean. Therefore it is suitable for wet environments such as commercial kitchens and baths. LuxCore resists scratching and is highly durable, making it perfect Wall protection in high traffic areas. The panels can be used as wainscot or to cover an accent wall. When left as a translucent panel it makes beautiful room dividers and modesty panels and can be back-lit. If a backing is added the colors become even more vibrant and LuxCore makes an excellent wainscoting or wall covering.
DCT's Fusion program allows you to create any custom design by submitting your own art work or choosing from our stock line. Design options for these translucent laminates are only limited by your imagination.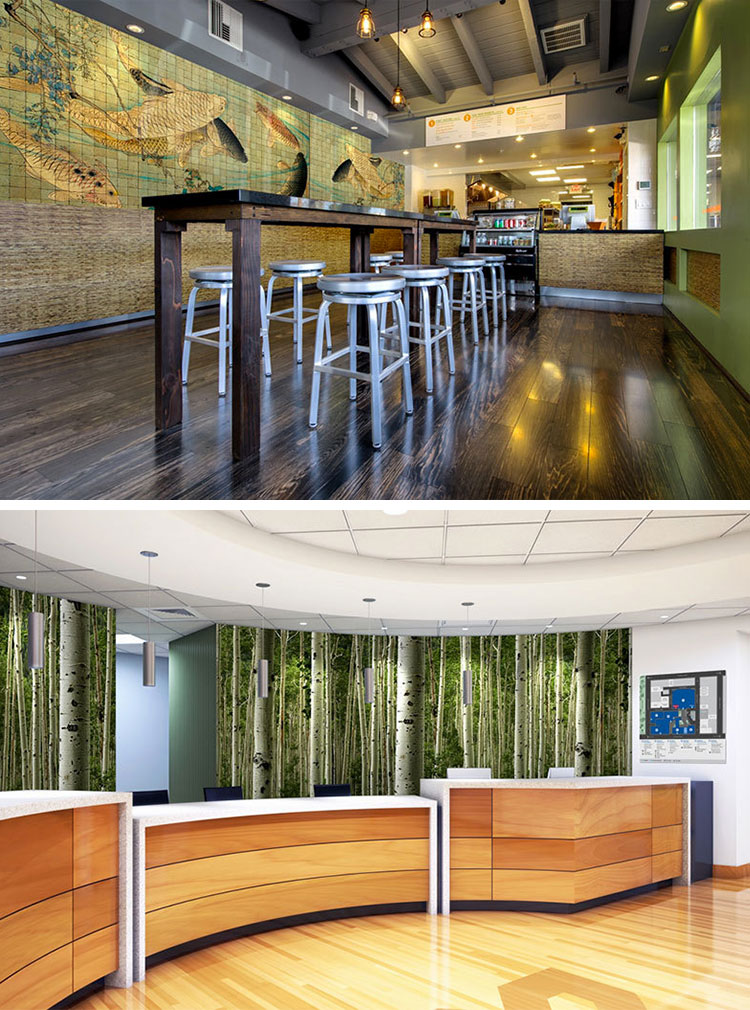 LuxCore are translucent panels that pass sanitary codes and are easy to clean. Therefore, it is suitable for wet environments such as commercial kitchens and baths. LuxCore resists scratching and is highly durable, making it perfect Wall protection in high traffic areas.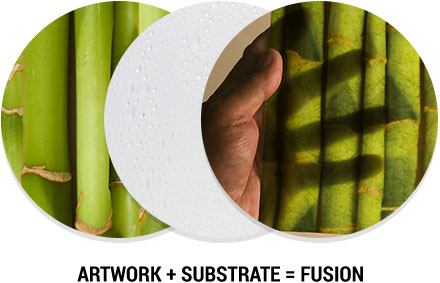 Why Choose Fusion?
Easy-to-Install Directly Over Most Surfaces
No Counterbalancing Required for Unbacked Metals
High Impact, Abrasion, & Chemical Resistant Properties
Over a Dozen Substrate Options Available
Hundreds of Stock Images Available
Custom Capabilities
Low Minimum Order Quantities
Short Lead Times
What is your formula for success?
Fusion offers solutions for the commercial interior design industry and provides architectural elements for use in healthcare, institutional, hospitality, educational, and retail installations. With over a dozen substrate options, we can help create a custom decorative surfacing solution for your application that can be used as wall art, decorative wall protection, large-scale murals, wall dividers, custom millwork, or point of purchase displays. Fusion works for all projects big or small with our low minimum order quantities and short lead times. With Fusion, your imagination is the limit.
Fulfilling your vision
To make sure you are satisfied, DCT's in-house services will seamlessly assist you through design development to fabrication to installation. One of the most unique advantages of Fusion is the ability to use your own artwork. Simply upload your art for technical review and our Fusion Specialists will guide you through the process. Large format digital printing is also available.
Company: Decorative Ceiling Tiles, Inc.
Source: https://www.decorativeceilingtiles.net/translucent-frp-120-thickness-48x120-luxcoreplus-fusion/
Tags: Design | Interior Design | Lighting | Wall Panels | Walls
---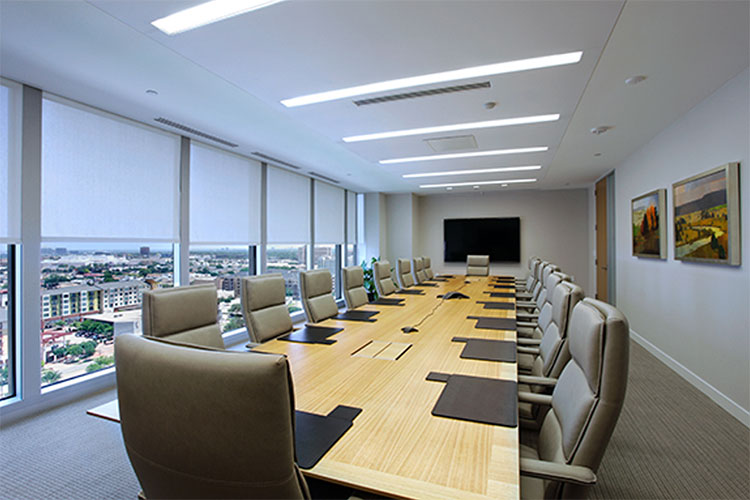 Window shades have been the preferred daylighting control system of choice for several reasons. Shades allow natural light to enter the room while controlling unwanted, uncomfortable glare. They can provide a view to the outside world – even when the shades are down. Heating and cooling cost savings can be substantial and employee productivity improved with the right daylighting control strategy. And to get the most out of solar control shading, motorization and automation are key.
Below are just a few of the benefits of motorized window shades:
Maximized energy savings
If shades are operated manually and left up to individual discretion they may be up or down when it is least beneficial, allowing heat and brightness into the room. This leads to increased air conditioner use and creates unwanted, uncomfortable glare on computers, televisions, and other work surfaces.
Motorized shades controlled by automation systems maximize energy savings and glare control. When the sun is burning brightly, and moving across the sky, shades can move automatically to uniform, preset degrees of closure. These intermediate, preset stopping locations provide the owner with control over heat build-up during the day. They can be controlled locally by a wall switch or from a central location, such as the building manager's office. Shade operation can also be programmed to occur automatically at predetermined times based on the angle of the sun. This type of system controls heat gain while permitting a degree of natural light that doesn't create glare on desks, computer screens, and other work surfaces.
More shading solutions
Motorized shades are available in much larger sizes than manual units, and allow you to provide shading solutions in places where it would be impossible to control them through manual operation. Covering large windows with a single shade, rather than multiple smaller shades, is more efficient, more attractive, and provides substantially better control over heat and glare. Openings as large as 28' wide or 40' tall can be covered by one motorized shade.
Better durability and easier maintenance
Another factor in motorization's favor is durability. Even though all shades are durable and easy to maintain, motorized shades will have even greater longevity because they are hands free.
Maximizing efficiency while providing long-lasting practical shading and glare control contributes to a healthy, productive work environment. The up-front investment for motorized shades should include serious consideration of this important factor.
For more information on Draper's various motorized options, click here.
Product: Window Shades
Of: Terry Coffey
Source: http://blog.draperinc.com/2018/04/the-benefits-of-motorized-window-shades/
Tags: Interior Design | Solar control | Window Shades
---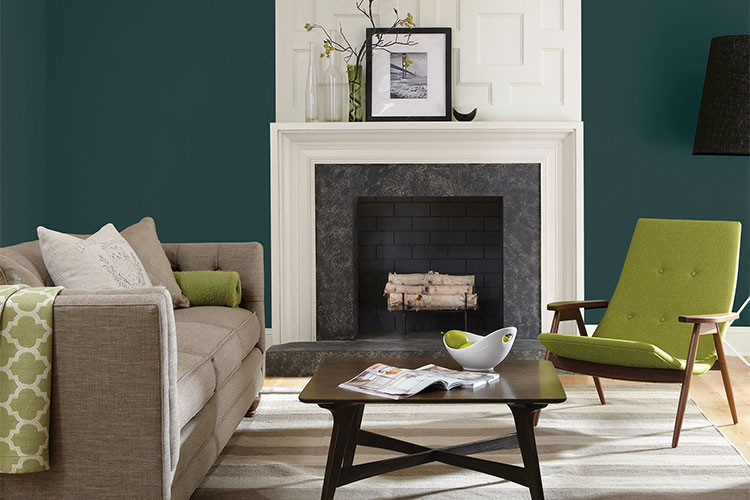 How designing with colors that resist definition will add a new depth of intrigue to any project.
It takes a lot of thought to describe Sherwin-Williams' Color of the Year, Oceanside SW 6496. It's a gorgeous blue, but there are captivating greens at work, too. It evokes the deep sea and the tones of a glacier. If an analogy could be made to a precious gem, it would be a stunning mix of stones — lapis lazuli and tourmaline, with a hint of aquamarine and a jolt of emerald. With all these metaphors it's clear that defining this color is …challenging.
But its almost indescribable nature is what creates the allure of Oceanside — an "in-between" color that is getting shining reviews from designers and color psychologists.
"In-between colors like Oceanside offer a sense of intrigue and sophistication, making me question the nature of the color. I study the spaces a bit more than if I'm in a room that features a more obvious or primary color," says Catherine Davin of Davin Interiors in Pittsburgh.
Using in-between colors in your own designs can create a distinctive space that helps décor sing. "A smoky, foggy, or misty background color that can't be described in one word allows you to 'blur' the edges of your backdrop so that something pure in front of it will stand out," says Roger Higgins of R. Higgins Interiors in Nashville.
That mystery and refinement is exactly what Sherwin-Williams' color experts had in mind when choosing Oceanside as the Color of the Year.
"It's a blend of three strong colors (blue, green and yellow), but also depth and hue," says Sue Wadden, Director of Color Marketing for Sherwin-Williams. "That's why color professionals and designers gravitate toward in-between colors. There is a strong connection to the mystery of these colors. They are not one thing or the other — they're both vibrant and soulful. An in-between color resists definition, because it can be different things to different people."
The overwhelming attraction to in-between colors — whether the blue-green Oceanside, a dusty grape or grayed-down green — is likely due not only to their aesthetic qualities, but also the moods they create.
"In-between colors kill the harsh edges of a room and tend to make them more relaxing places to linger," Higgins says.
Davin concurs: "Depending on the mix, in-between colors create a sense of equilibrium for your eye, which puts it at rest. This signals your brain to relax."
And when a brain is relaxed, powerful things happen.
"When I introduce myself to a seatmate in an airplane and they find out what I do for a living, they always ask me what color they should paint their home office," says color psychologist Dr. Sally Augustin. "I always tell them not to use saturated colors, but an in-between green. Different shades of green enhance creative thinking," Augustin says.
Adding blue to the green, as in the Oceanside shade, is a winning combination. "About 60 percent of people choose blue as a favorite color, which I think has to do with the fact that we enjoy water." Augustin says that color theorists have studied how our brains evolved and processed color information. In our past we liked blue skies because that meant a clear, good day for hunting and gathering.
As complex as in-between colors may be, they work in just about any space.
These shades are so versatile that they can be used in everything from uber modern to more traditional homes. Oceanside, for instance, would work in a rustic mountain house or a contemporary beach house. "In-between colors add dimension and character without dominating or complicating a space," Davin says. "I never like it when a color jumps off the wall at me."
Like the perfect party guest, these colors are not too loud, but definitely not boring. They also can call to mind both conventionalism and casualness.
In Wadden's own home, you'd be pressed to find a pure color. "Every single color in my home is an in-between color," she says. "From bronze to oxidized yellow to muddy browns and terra cottas. Picture a rusty old car — those are the colors in my home."
Her favorite in-between tone? "Anonymous SW 7046 — it's a warm, rich gray/brown," Wadden says. "Sometimes it looks gray, sometimes brown, sometimes green. I have it on the exterior and interior of my home. It's chameleonic — it looks amazing no matter what the landscape delivers."
An array of whites, too, fall into the popular in-between category. When you see Egret White SW 7570 on a paint deck, it looks subdued and nondescript with a hint of greige, neither gray nor beige. On the walls, it has enough depth to pop off of a white trim or it can play beautifully against any other color.
Try these in-between colors in your next project
Company: The Sherwin-Williams Company
Product: Interior Paints
Of: Megan Swoyer
Source: https://www.sherwin-williams.com/architects-specifiers-designers/inspiration/styles-and-techniques/sw-art-in-between-colors
Tags: Coating | Color | Finishes | Interior Design
---
There are many reasons to repair or replace your mailbox system... maybe it has sustained some damage; maybe you are remodeling the area where it is located; or maybe the next generation mailboxes have security that is far superior to what you are currently using. Regardless of your reason, it is important to understand when it is acceptable to simply replace the existing mailbox with the same type of box, and when you are required to upgrade your mailbox system altogether.
For decades, the old style vertical and horizontal mailboxes, which were designed to meet the USPS STD-4B regulation, were the gold standard for centralized mail delivery. Since that regulation was written in 1975, changes in mailbox security and postal regulations have superseded this regulation.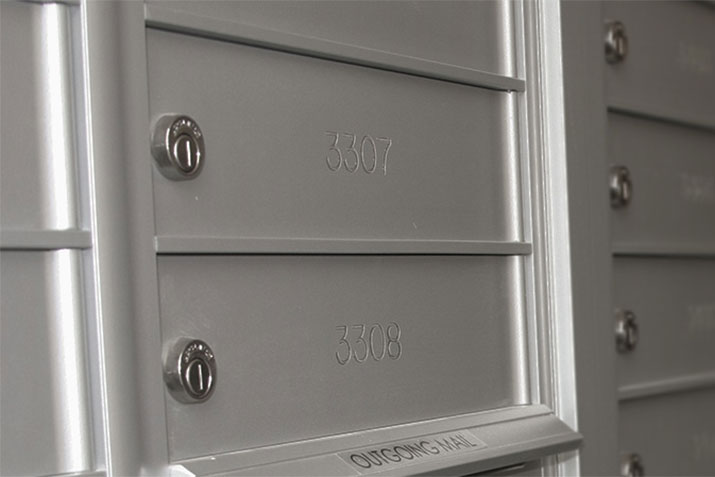 Vertical mailboxes are for replacement only and shouldn't be used in new construction
Today, if you simply want to replace your mailbox unit and will not be disturbing the wall opening where it is installed, the U.S. Postal Service (USPS) will allow you to swap the mailbox with an identical style box — which is one of the reasons these older style mailboxes are still available on the market today. But, if you have plans to adjust the location or size of the installed mailbox due to renovation, or if your project is part of new construction, the USPS mandates the use of USPS STD-4C equipment.
A similar situation exists for the pedestal-mounted cluster box units. The introduction of Neighborhood Delivery Cluster Box Units (NDCBU) became very popular, but is now three generations old and obsolete. These units had steel pedestals that were prone to rusting and had minimal security.
NDCBUs are no longer permitted for replacement or new installations
Unlike the vertical and horizontal mailboxes, replacement of these units requires different equipment. Any change needed to these types of mailboxes would require the use of the "F" series cluster box unit (CBU), which has far superior durability and security. This current style CBU also has convenient parcel lockers and outgoing mail collection, features the obsolete NDCBU did not have.
Regardless of the type of mailbox you are looking to replace, it is always a good idea to contact your local postal authorities first — this will help ensure mail service is not disrupted for your tenants. If you need help identifying the type of mailbox you want to replace, simply visit our site, www.florencemailboxes.com/replacement to learn more, or email a photo to us and our customer service staff will be happy to help you not only identify the mailbox you have, but find a suitable replacement as well.
Be sure to check back next week when we will look at the care and cleaning of your mailbox and how to make minor maintenance repairs that will help ensure your mailbox enjoys a long life!
Company: Florence Manufacturing Company
Product: STD-4C Mailbox Suites
Source: https://www.florencemailboxes.com/blog/repair-replace-or-upgrade-what-do-outdated-mailbox-system
Tags: Interior Design | Mailboxes
---
Once relegated to storing console televisions and video cassettes, flipper and pocket doors have made a resurgence in space-saving designs. If you haven't considered or may be totally unfamiliar with, these types of entries, you could be missing out.
Here's a quick overview.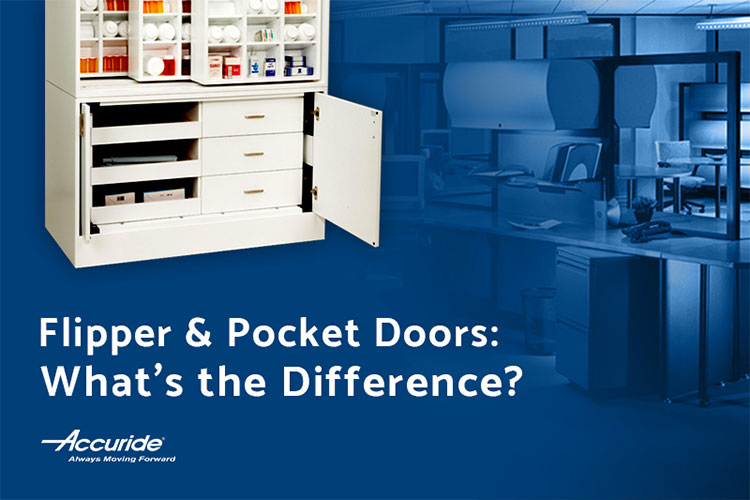 Flipper Doors
A flipper door is a hinged cabinet-level entry with a door that lifts ("flips") open and retracts out of view—like a garage door. Like conventional drawer slides, these openings use ball bearing systems to slide open or closed. This retractable opening allows for easy access to contents and keeps the door from being in the way. Unlike many conventional drawer slides, however, the members on these slides don't disconnect.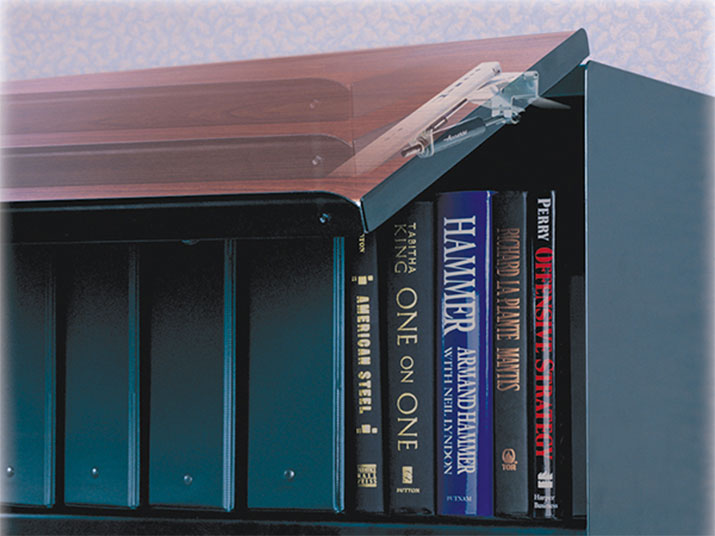 Flipper doors are commonly used as overhead storage in kitchens, media centers, garages, and offices.
Flipper doors are often used for overhead storage in homes and offices, but some innovative designers have used them to help conceal appliances to craft a clean space without exposed hardware. The 1155 Easy-Down is an example of a flipper door slide with a mechanism that brings doors to a gentle close.
Pocket Doors
Similar to a flipper door, a pocket door uses a ball bearing or track system to slide doors out of view. The difference is that pocket doors open outward, like a traditional door, but then retract into the cabinet space. Because pocket doors retract into cabinetry, they don't occupy space that traditional pull-out doors do when they're open.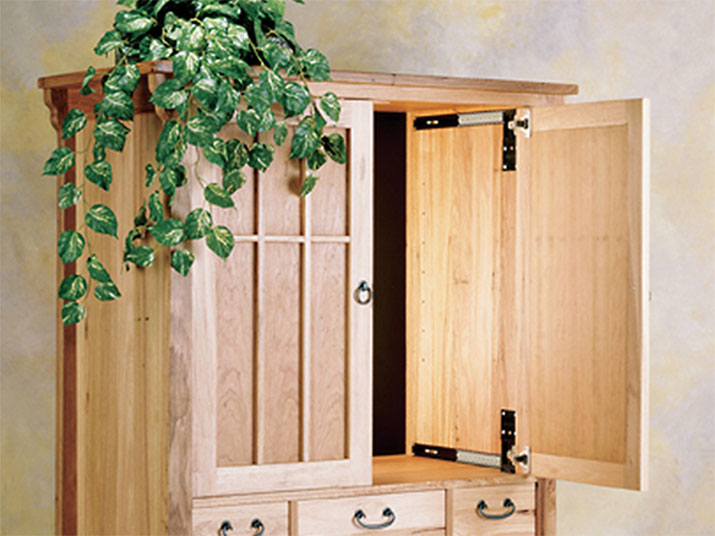 Pocket doors are commonly used on armoires, display cabinets, and entertainment centers.
Pocket doors can be used in pantries, media centers, armoires—virtually any casework or millwork with a door application that opens outward. The Accuride 1234 is an example of a ball bearing slide for pocket doors.
Specs & Options
Pocket and flipper door slides come in a wide array of specs, sizes, and variants.
Some models, such as the 1145 Flipper Door Slide, may offer polymer bearings instead of steel for silenced movement. Some models of flipper or pocket door slide may also offer optional features, such as soft-close (as with the 1155 Easy-Down Flipper Slide) or push-to-open mechanisms.
Cabinet-level pocket and flipper door slides tend to be light-duty. Accuride models, for instance, generally support doors weighing 20 to 30 lbs., with max vertical (for pocket) and horizontal (for flipper) sizes up to 42 in.
The exceptions are the 1332 and 1432: These pocket door slides use an innovative cable system to maintain stability and support doors up to 78 in. tall and weighing 75 lbs.
This 3D video shows how Accuride movement solutions, including flipper and pocket door slides, can create a space-saving environment.
Regardless of which movement solution you choose, pocket and flipper doors provide you with a great space-saving solution for your kitchen, living room, or office.
Accuride offers a full range pocket and flipper door slides, as well as accessories. Whether your application is a light duty or one that needs soft-close, visit Accuride's Pocket and Flipper Door Page to see a full range of solutions.
Company: Accuride International
Source: https://www.accuride.com/blog/products/flipper-doors-pocket-doors-difference/
Tags: Doors | Furniture | Interior Design | Slides
---
In this video we are talking about Ceiling Tiles. Installation methods, styles, materials, colors, and sizes. Everything you'll need to know in order to select your perfect ceiling tiles.
What is a ceiling tile
Modern decorative ceiling tiles have become very popular. They enhance the look of your room and can get your space to match your desired look and style. Ceiling tiles are easy to install and most likely you can even do it yourself with some basic tools like scissors and adhesive. Saving hundreds or even thousands on installation costs.
Installation methods
There's three main installation methods that include Drop In, Glue Up, and Nail Up. Depending on your current ceiling you can choose an installation method that works best for you. There is a right tile for every ceiling.
Styles
There's a big array of ceiling tiles that come in many different styles, and there's a tile that can match your room's decor to enhance the look.
Materials
When it comes to Ceiling Tiles you have several materials to choose. From Aluminum and Tin to Foam or PVC, with other great material options available. You can choose Ceiling Tiles that are water resistant, fire rated, durable, or lightweight. When choosing your ceiling tiles, you'll want a tile you can handle and install with confidence.
Color
Ceiling Tiles come in an assortment of colors depending on the specific tile you are considering. Most likely you can find a tile that matches your color requirements. If you don't, there's no need to worry. You can also paint some ceiling tiles to match your needs.
Size
Most ceiling tiles come in a few standard sizes varying from 16x16 inches to 24x48 inches. With the 24x24 inches being the most popular size since it falls right into existing drop in ceilings. They are easy to customize in size. Using basic cutting tools like scissors or razor knife you can make your installation process quick and easy to customize for your size.
Finishing
When installing new ceiling tiles is important to take into consideration additional materials you may require in order to complete your project. Utilizing the right adhesive will ensure your tiles stay in place for years to come without damaging the tiles. Once you have installed your ceiling tiles you can use crown molding or grid strips to finalize your new ceiling's look.
There is a right tile for every ceiling. Knowing what to look for will let you buy and install that tile with pride and confidence.
How to buy and from where?
Decorative Ceiling Tiles has been specializing in ceiling tiles for more since 2008. Our knowledgeable and friendly staff can help you select the right ceiling tiles for your project. We offer a great selection of ceiling tiles at competitive prices with nationwide shipping right to your door. Visit GetCeilingTiles.com right now and use our project estimator tool to determine how many tiles your project will require.
Company: Decorative Ceiling Tiles, Inc.
Source: https://www.youtube.com/watch?v=x1sog8-MLHA
Tags: Ceiling | Interior Design
---
The architects at Gensler approached us with their design challenge: How to incorporate light weight, grille-style wall cladding, built to accommodate light diffusers, in an aesthetically pleasing way that would be appropriate in a high-end corporate environment. The grilles would need to run floor to ceiling, be easily mounted and have soft edges. In addition, budget constraints required all of the above to be incorporated into a cost effective solution.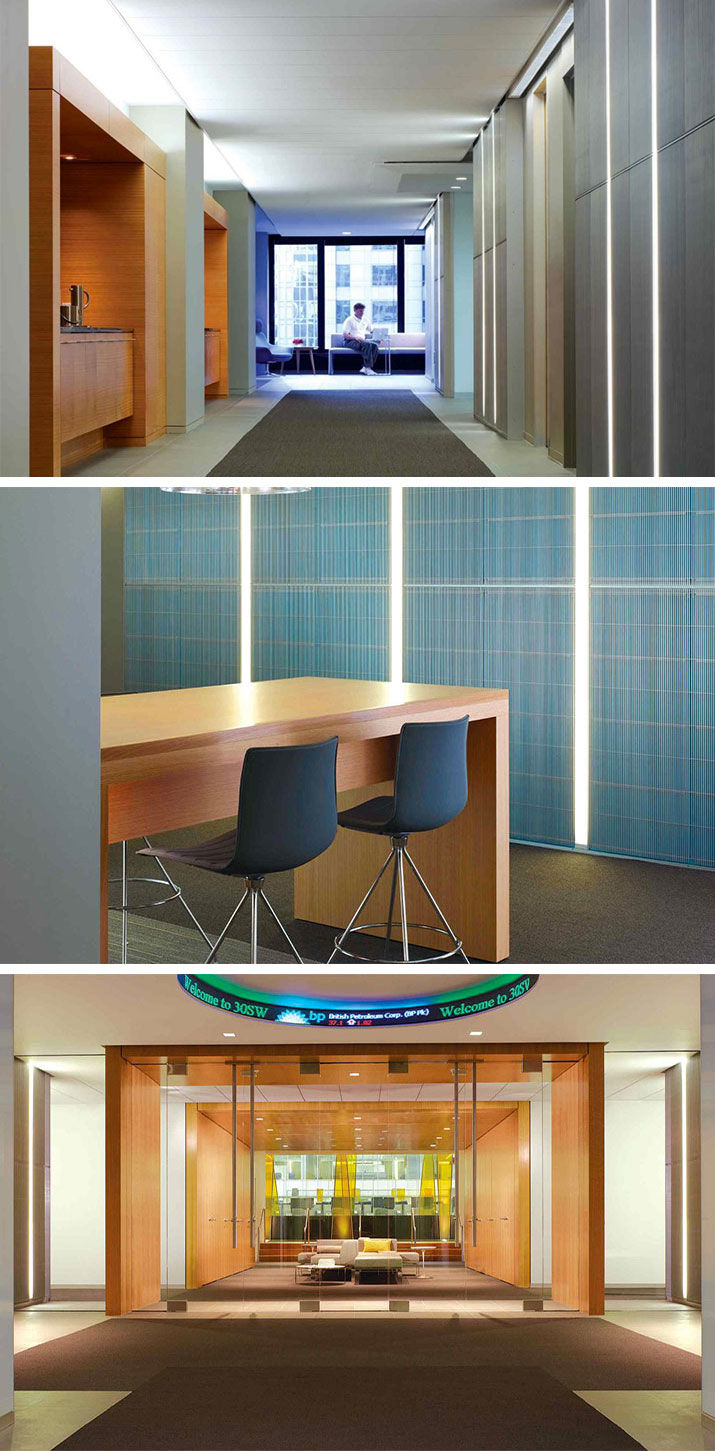 1. Wall Clad, 2. Work Area, 3. the Lobby
BP Bright Lights
This project was large and complex, and due to the time constraints faced by project management, Advanced Arch Grilles did not meet with the contractor for this phase of the project until design drawings were already approved. A solid partnership was quickly forged; within two weeks, the contractor had on-site two complete sets of AAG110 aluminum, press locked and welded, linear bar grille core with mounting tabs and reinforcing stiffener bars with a satin, clear anodized finish. Our quick response time enabled the contractor to devise a mounting method and plan for installation many weeks in advance of actual delivery of the grilles.
The prototype cycle also proved valuable to our production team. During fabrication of the prototypes, our team developed solutions to ensure the vertical grille panels would install completely flat, and when positioned top-to-bottom and side-to-side, would be perfectly aligned.
Our engineering team, working alongside our production personnel, designed a method of "back side" support to overcome any material twist or deflection and also created a series of alignment and test jigs that assured the grilles were uniform and unvarying once installed.
The project progressed as expected and we proudly delivered every grille ahead of schedule. We consider ourself privileged to work seamlessly with such a highly regarded company and such a talented group of people, and to contribute to the successful completion of this project.
At a glance
TYPE:
Linear Bar Grille
STYLE:
AAG110
FRAME:
Core Only
DETAIL:
Mounting Tabs
MATERIAL:
Aluminum
FINISH:
Satin
Company: Artistry in Architectural Grilles by Advanced Arch Grilles
Product: Linear Bar Grilles
Source: http://aagrilles.com/aag100-linear-grille-wall-cladding/
Tags: Aluminum | Grilles | Interior Design
---
Incorporating glass into office interiors is a trend that has skyrocketed over the past 10 years. But this is more than just a trend; glass walls provide a number of practical benefits to offices and the people who work in them. They maximize space, minimize the need for interior light, and can even increase productivity and collaboration. These are some of the biggest benefits of outfitting your office with glass walls and doors.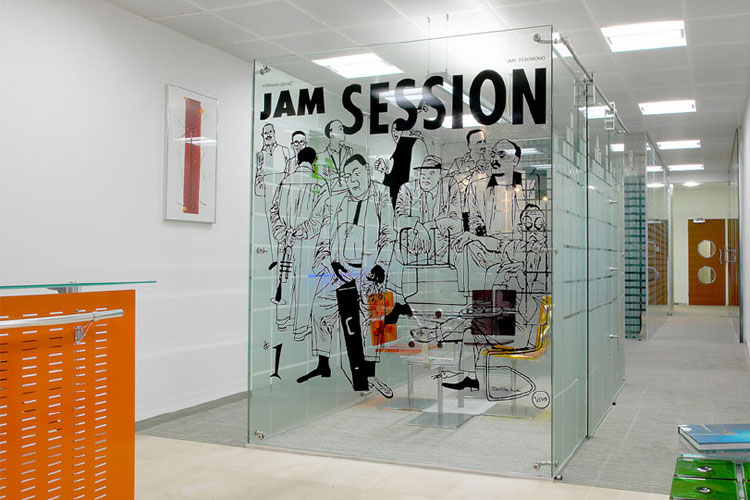 A Contemporary Appearance
Interior glass walls look both modern and timeless. They are a great way to bring a slightly dated office interior into the modern era, but they also age well compared to other building materials. Unlike painted walls, the glass will look fresh and modern and can complement other interior remodeling changes because of its opacity.
Noise-Dampening Potential
Open office designs offer a number of benefits, but peace and quiet is not one of them. Glass walls give the appearance of a wide-open and modern floor plan, but they allow people privacy so sensitive conversations are not overheard. A well-designed office incorporating glass walls can also help dampen the noise from phone calls or other distracting sounds in the office.
Encouraging Collaboration
Collaboration is key in business. Offices that allow employees to communicate openly and collaborate on a variety of projects often lead to more creative solutions and valuable insights. Glass walls aid in collaboration because they send the message that other workers are open and available to talk. Simply being able to look through the glass and see a coworker at his or her desk is often enough to encourage someone to stop in to ask a question, hash out a problem, or just have a quick chat that can lead to more.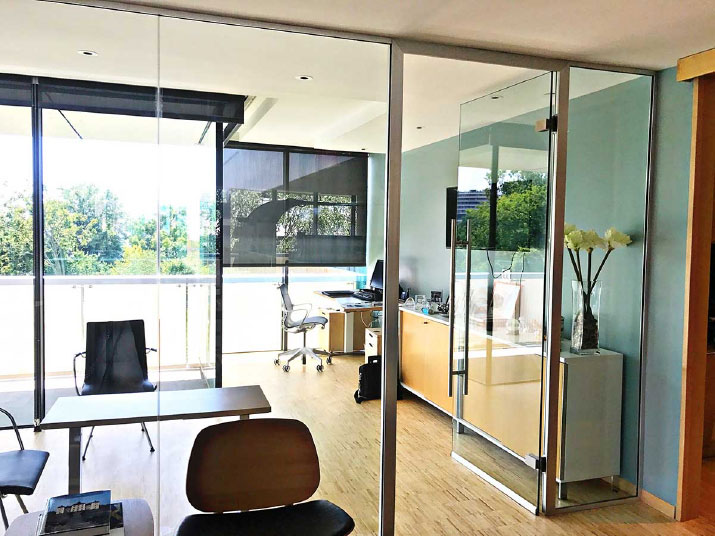 Natural Light
Glass walls can even have a positive effect on workers' health. By allowing natural sunlight to penetrate even into the center of an office building, everyone gets a chance to soak up some rays. Exposure to natural light has a proven effect on mood, stress, and overall health. Employees who get sun exposure are often less tired, in a better mood, and healthier than those who are only exposed to fluorescent light day after day.
Energy Savings
In addition to making employees healthier, natural light has the potential to save money. Often, sunlight is bright enough that overhead lighting can be reduced or even switched off entirely. This has the potential to save a lot of power and energy costs, which means that glass walls pay for themselves in time.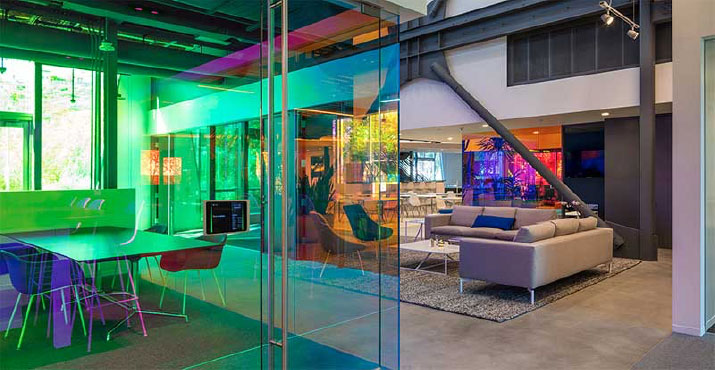 Functionality and Customization
Glass walls are fairly inexpensive compared to other types of building materials, and since they come in panels, they are easy to customize. You can leave gaps and install doors easily in a glass wall, and it can be placed in whatever configuration you need. Though glass is quite durable, if a panel becomes damaged, it's a simple procedure to replace it with a new one.
Glass walls are a great fit for offices of all types. They are a relatively inexpensive way to give your space a modern makeover that also benefits your employees.
Avanti Systems USA are the experts in manufacturing and distributing of interior glazed solutions. For more information, visit www.avantisystemsusa.com.
Company: Avanti Systems USA
Source: http://www.avantisystemsusa.com
Tags: Acoustics | Glass Walls | Interior Design
---
Greening A Building from Top to Bottom
Advances in sustainable building have made it easier than ever to create green buildings and office spaces that take a minimal toll on the environment. From the highest point of your building to the lowest subterranean basement, there are steps you can take to make your building greener and more sustainable. Here are some of the ways buildings can become more environmentally friendly.
The Roof
A roof garden or green space on the roof of a building provides a number of benefits to the building itself as well as the workers inside it. Green roofs reflect heat so you can run interior cooling systems less. They can also collect rainwater that can be reused for landscaping.
In addition to the environmental benefits, green roofs also have health benefits. Workers can access roof gardens to soak up some natural light and relieve stress on their breaks or lunches.
The Exterior
Buildings that receive plenty of sun have lots of space for solar panels. While installing enough panels to power a full-sized office building is an expensive proposal, solar power is an investment that will pay for itself in the long run.
For new buildings, consider using recycled or sustainable materials for the exterior. Locally-sourced materials that don't require a lot of fuel to transport to the building site also help reduce the carbon footprint of new construction projects.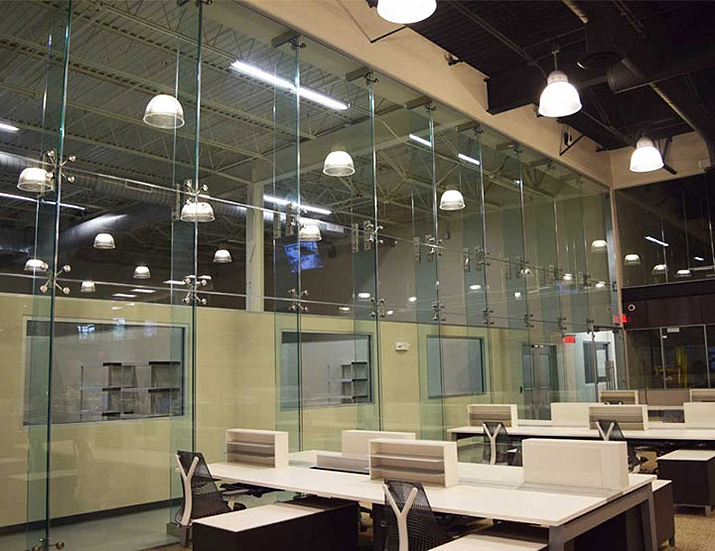 The Interior
There are many changes that can be made to the interior of an office building to make it more environmentally friendly. Most of these are the same as the suggestions given to homeowners on how to make their residential properties greener. Install LED light bulbs for all fixtures, low-flow toilets in the restrooms, and make it easy for employees to recycle to greatly reduce a building's impact on the environment. Incorporating glass into interior spaces can also help to reduce the building's reliance on electricity for lighting, allowing natural light to enter interior spaces.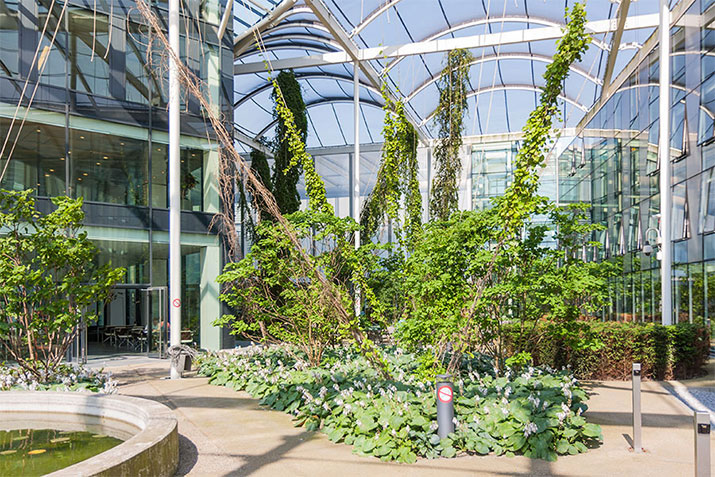 Outside
Greening your building can start before you even walk in the front door. Make the building easily accessible to public transportation, and provide plenty of bike racks for workers to use so they don't have to drive.
When landscaping, use native plants that don't require a lot of additional watering. This reduces the need for irrigation and also creates a relaxing and inviting green space for employees. It is also a good idea to get educated regarding landscaping methods that can reduce water runoff. Allowing rainwater the chance to penetrate into the soil replenishes groundwater and keeps plants looking greener with less watering.
Underground
Greening doesn't stop once you descend below street level. This is where cisterns that collect rainwater for reuse are located. These large tanks store water for use in building toilets, sinks, and other sources of water that are not used for drinking.
Geothermal pipes can also be installed underground. These provide a natural and green energy alternative to solar that makes use of the natural temperature of the earth to heat and cool buildings year-round.
Few buildings have taken advantage of all these sustainable building practices. However, instituting one or two is a relatively simple and inexpensive way to invest in the future of your building and the future of the planet.
Avanti Systems USA are the experts in manufacturing and distributing of interior glazed solutions. For more information, visit www.avantisystemsusa.com.
Company: Avanti Systems USA
Source: http://www.avantisystemsusa.com
Tags: Acoustics | Glass Walls | Interior Design
---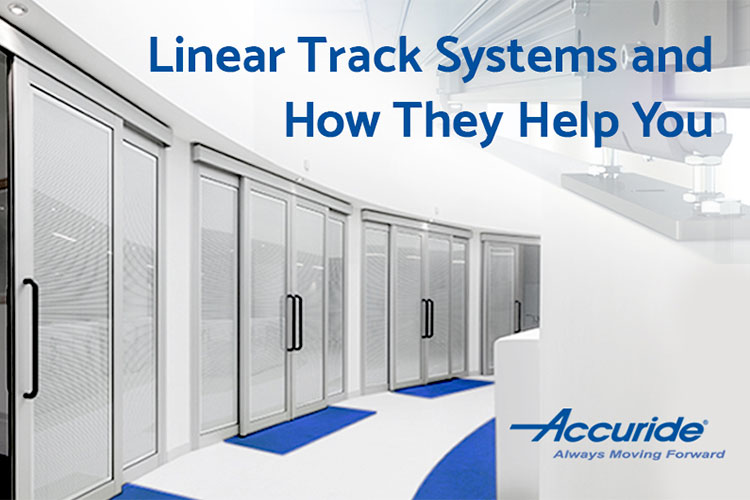 Linear Motion Track Systems: 115RC & 116RC
Linear track systems are making a big splash in residential and commercial applications. That's because linear tracks bring movement to a bevy of creative applications, making environments more space-efficient and easier to handle.
What is a Linear Track System?
A linear motion track system allows you to move an application, like a panel or even a sliding door, back-and-forth along a rail. There are two main components:
A carriage, also known as a cartridge or cassette
A track, also known as a rail
In systems like the 115RC, the cartridge uses an innovative design—recirculating ball bearings that offset the weight of an application. This allows a user to slide an application (in the 115RC's case, one up to 265 lbs.) with ease.
In more dramatic instances, as with the heavy-duty 116RC, a user can pull heavy-duty applications of nearly 800 lbs. almost effortlessly. This was the case with a British Children's Hospital.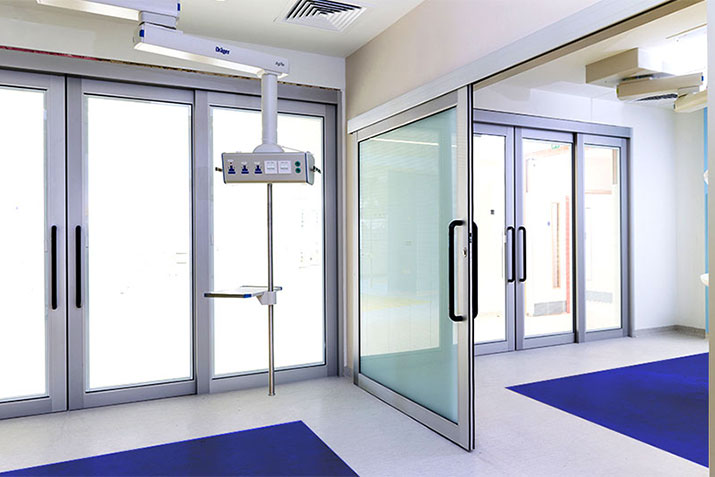 An image of an Accuride 116RC used on a large sliding door inside a hospital. The 116RC linear track system supports such heavy-duty applications thanks to a 793 lb. load rating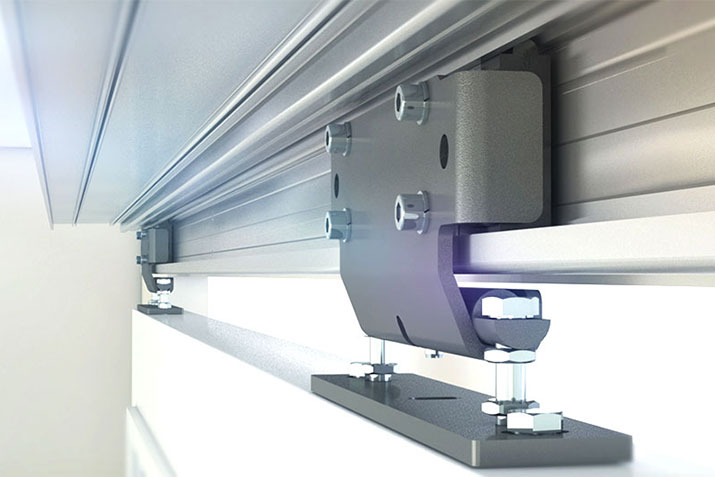 A close-up of a 116RC mounted onto a large sliding inside of a children's hospital. The 116RC requires less than 5 lbs. of pull-force, making it compliant with the Americans with Disabilities Act.
Usually, both parts are made from light-weight materials, often aluminum with some use of polymers. These materials are also corrosion-resistant, making them useful for outdoor, moist, and other tough environments. This corrosion-resistance also means there's little need for maintenance.
Linear track systems also support multiple mounting arrangements, including side-, flat-, and vertical-mounting.
Linear Movement Solutions in Action
Thanks to their lightness, load capacity, corrosion-resistance, and precision movement, you can find linear motion track systems in many industries: aviation, medical, logistical, and commercial transportation are just a few.
Some specific industrial applications include:
automotive assembly
tool changer system
medical sample machines
food packaging
parts loaders and unloaders
Linear track systems aren't just for commercial and industrial use. There's a burgeoning use for them in homes, especially micro-living spaces. Linear tracks can allow residents to move walls, panels, and certain furniture, creating transformable living spaces.
A Summary of Linear Track Systems' Benefits
Accuride linear track systems give users many benefits:
Easy installation
Low-resistance linear movement
ADA-compliance (116RC)
Corrosion-resistant, low-maintenance, light components
Max load capacities from 265 (115RC) to 793 lbs. (116RC)
For more helpful information on linear motion systems, stay tuned to Accuride.
Company: Accuride International
Source: https://www.accuride.com/blog/products/heavy-duty-linear-track-commercial-advantages/
Tags: Access Control | Interior Design | Slides
---
How colorful stains, dyes, marbling and effects can help you do more with exposed concrete flooring.
Today's commercial interiors are increasingly being defined by organic shapes, playful palettes and inviting contrasts of opposing materials, such as wood accents and exposed concrete flooring. For both commercial and residential design pros, there's an opportunity to expand the way you think about using color underfoot — specifically in the form of concrete stains and finishes.
"Whether you're reclaiming a beautiful old warehouse space for a loft or office, or designing a retail space from scratch, you can do so much more now with concrete flooring than just traditional polished gray," says Sue Wadden, Director of Color Marketing at Sherwin-Williams.
From retail to office environments, interiors today need to be human, engaging, adaptive, durable and high-performing — and that includes flooring. With concrete, new technology is leading the way, as enhanced stains, reactive dyes and protective concrete coatings offer vivid, customizable colors and organic effects.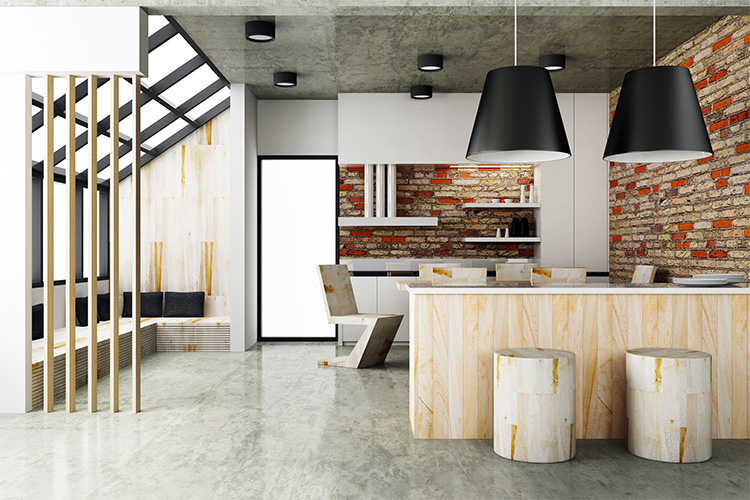 Here's a look at three ways you can expand your design possibilities using exposed concrete flooring:
Solid-color stains
When it comes to adding color to a properly treated and conditioned smooth concrete floor surface, your palette is virtually unlimited. Water-based solutions like H&C®ACRYLA-DECK® Water-Based Solid Color 100% Acrylic Deck Coating or H&C COLORTOP™ Water-Based Solid Color Concrete Stain can be tinted to match any color. ACRYLA-DECK provides resistance to chalking. COLORTOP provides additional durability and color-retention features, including resistance to salts, acids, alkalis, water, UV rays and oil.

Both products offer a natural sheen, but you can also specify a clear coat on top, to add a glossy finish that looks fantastic in spaces where natural light is a key design element.

Marbling and organic effects
For projects where you want to go beyond a solid-color result and provide your client with a more signature design feature, such as swirls, layers of color depth or patterning, you can explore specifying a metallic coating or reactive dyes.

H&C Pro Series Metallic Flooring System allows you and your contractor to build up a bold and beautiful result in layers. The system starts with a durable basecoat, to which you can add a metallic coat, and a vibrant color and finish coat to achieve your final desired look. There are 30 colors to choose from, which you can mix and match, and your final finish can come in either satin or gloss.

For spaces where you want the concrete floor to retain an earthier, organic look that highlights and celebrates its natural imperfections — such as in spaces where the floor needs to complement exposed wood beams — a reactive stain is the best solution.

H&C Infusion® Reactive Concrete Stains creates a translucent, variegated appearance, so small cracks and other imperfections in the concrete take on rich, lustrous character. This solution comes in 12 standard colors that can be intermixed to achieve a custom look.

Texture + color
Finally, in projects where you have a heavy traffic area that requires a texture for slip resistance, you can specify a combination concrete resurfacing solution with a color application.

H&C Dura-Top™ Heavy Traffic Concrete Resurfacer is a low-maintenance, abrasion-resistant polymer that can be stamped or troweled to achieve your desired design or texture. A rich palette of color possibilities comes into play with the addition of a Dura-TopConcrete Resurfacer Color Pack, which can be added to the mixture as a pigment. The Color Packs come in 30 colors, in a spectrum that ranges from Cotton Ball to Pepper Black.
"Concrete has so much design potential," Wadden says, "which is great since it's everywhere now, from commercial spaces to multifamily lofts. A more organic-looking concrete finish can function as a neutral base that allows the rest of the interior's materials and finishes to be the hero. Or you can get really colorful with it and make the floor the star. It's really up to you."
Company: The Sherwin-Williams Company
Product: Interior Stains
Source: https://www.sherwin-williams.com/architects-specifiers-designers/inspiration/styles-and-techniques/sw-art-concrete-floor-designs
Tags: Coating | Color | Concrete | Finishes | Interior Design
---
The debate still rages over whether closed or open office floor plans are better for productivity. Glass walls offer a compromise that makes the best of both worlds and provides a balance of collaboration and privacy that is ideal for many office set-ups. However, installing glass walls represents a significant investment, so before you commit to incorporating them into your workspace, check out these seven things to consider.
1. Workplace Aesthetics
Glass walls are typically associated with modern construction, but can be incorporated into older buildings to modernize an interior space and give it the feeling of openness. Glass complements other stylistic aspects of the office, allowing them to come to the forefront and works in both modern interiors as well as more traditional settings.
2. Sound and Acoustics
One of the most commonly heard complaints against open workspaces is how noisy they can be. This is especially apparent in businesses that rely heavily on phone calls. Glass walls offer a solution in that they can be outfitted with noise absorbing materials to help cut down on office noise, without blocking light or making interiors feel enclosed. It's important to hire a contractor specialized in acoustic planning to adequately plan and address acoustic design before building or remodeling a commercial interior, to avoid issues such as echo.
3. Space Requirements
Glass walls can make small spaces look larger because they open up a floor plan. However, in a floor plan that is already open, they can restrict space and make a previously roomy office seem cramped. Make sure that you choose the right space and have adequate room for these types of walls before planning and installing them.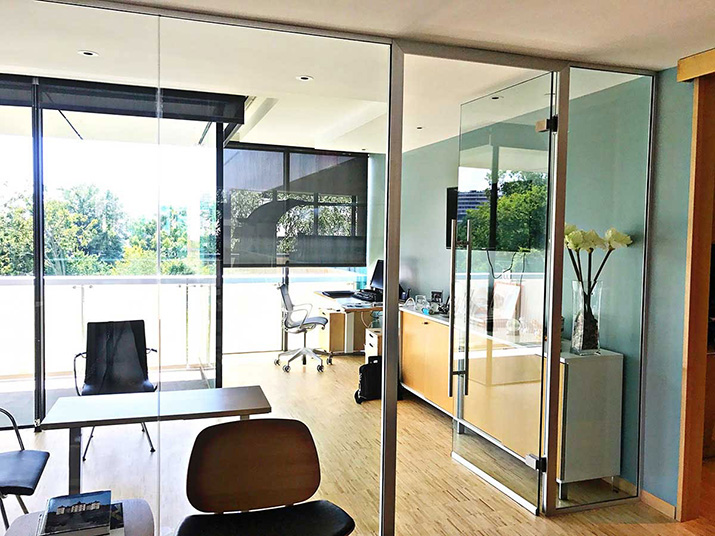 4. Natural Light
Perhaps the biggest benefit of glass walls is the natural light they let in. They allow sunlight to penetrate even into interior rooms. This saves money on energy bills, reducing the need for interior lighting. Exposure to natural light also has an effect on mood. It has been shown to make employees feel more alert and happier in general.
5. Privacy Concerns
One of the major concerns associated with glass walls is that they allow relatively little privacy. People passing by may catch a glimpse of private meetings or even sensitive information on a computer screen. These concerns can be mitigated by installing blinds or by having designated private areas. Companies such as Avanti Systems offer privacy smart glass that will transform from transparent to opaque almost instantly, offering instantaneous privacy when needed.
6. Communication
While glass walls do act as a partition, they are not necessarily an impediment to communication or collaboration. Often, simply being able to look through the wall and see that a colleague is available is enough to open up communication. While walls and doors often impede communication, glass walls take away these barriers and allow employees to collaborate more openly.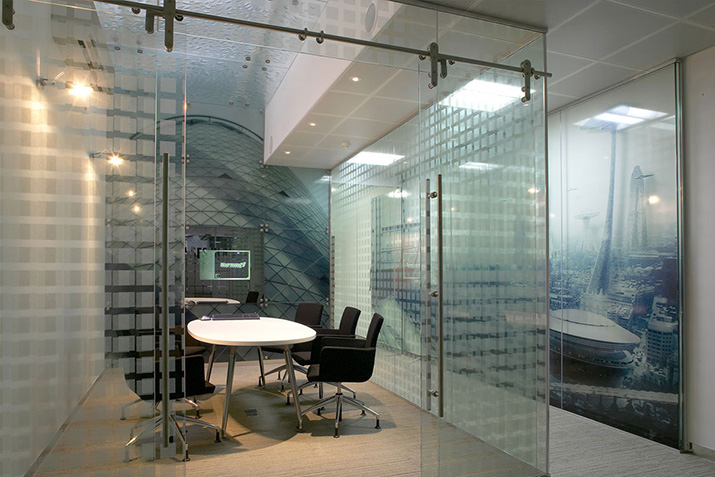 7. Frames vs. Frameless
Frameless glass walls are a popular option in today's modern office, giving a clean and polished look to an interior space. Frameless walls look great, but unfortunately, they can also pose a safety hazard. Workers and visitors can easily walk into them, which can be embarrassing as well as dangerous. If you have a space that tends to echo, glass walls can also be framed with sound-dampening materials to cut down on noise.
Glass walls can offer many benefits when incorporated into a commercial space and companies like Avanti Systems USA are the experts in manufacturing and distributing of interior glazed solutions. For more information, visit www.avantisystemsusa.com.
Company: Avanti Systems USA
Source: http://www.avantisystemsusa.com
Tags: Acoustics | Glass Walls | Interior Design
---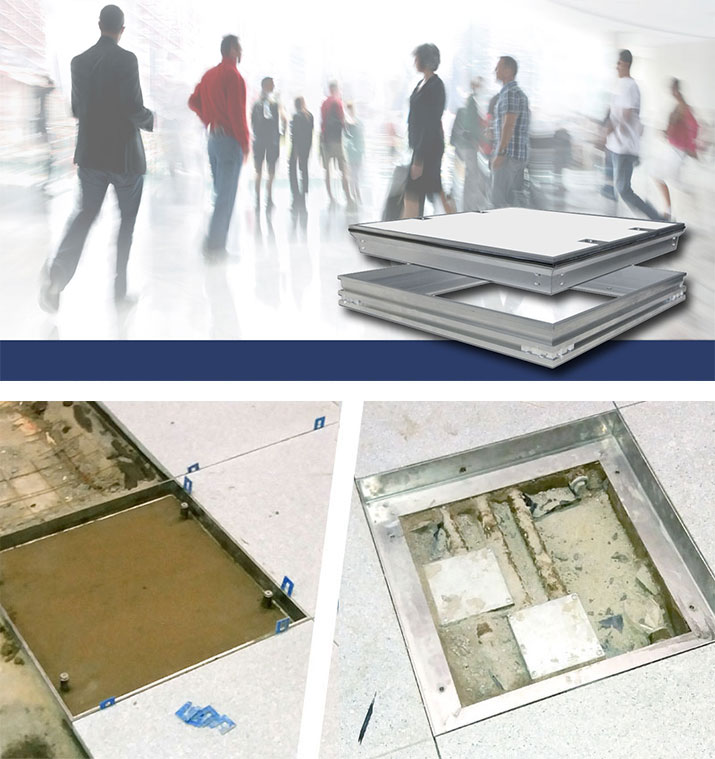 Howe Green has supplied over 400 access covers to Tier 1 contractors working on Europe's largest construction project – Crossrail. The new Elizabeth line will comprise 118 kilometres of track running through London and the South East and is set to reduce average journey times significantly. The Elizabeth line will open in December 2018 when services commence through central London. Tier 1 contractor Laing O' Rourke has specified Howe Green access covers for Canary Wharf, Custom House and Tottenham Court Road stations.
2017 has been a busy year for Howe Green Ltd, the UK's leading manufacturer of fabricated metal floor, wall and ceiling access covers.
Howe Green's access covers have been specified and installed in a diverse range of projects over the last 12 months, from Scottish castles to Swedish museums. The strongest demand has, however, been generated from the infrastructure sector.
Over 60 of Howe Green's 7500 Series Multipart Stainless Steel Floor Access Covers were supplied for Tottenham Court Road station. When completed this will be one of London's busiest stations with over 200,000 passengers a day. All components of the building envelope in such a highly trafficked and challenging environment need to be robust and easy to maintain.
The large 4 part units were precision made to order to ensure that they would be a perfect fit. Installed by specialist stone contractor Vetter UK, the covers have been infilled with granite to match the surrounding area. Supplied with barrel lifting points, with just the securing bolt and barrel edge visible, the covers fit flush with the flooring to reduce the risk of slip and trip hazards.
The 7500 Series can be supplied as a single cover, in duct runs or as a multipart. Standard sizes are available from stock or can be custom made to order if a specific size or loading is necessary. There is the option to have up to a 3 hour fire rating BS 476: Part 20 1987 on stainless steel single covers or 2 hours on duct and multipart covers if required. The covers can also be supplied double-sealed to meet the highest standards of hygiene and security.
The 7500 Series can withstand up to a 5 tonne pneumatic wheel loading and is resistant to rust and corrosion.
If you have a requirement for a safe solution for accessing concealed services in a demanding environment please call 01920 463230
Find out more - 7500 Series Medium Duty Floor Access Covers >
Company: Howe Green US
Product: Medium Duty Floor Access Covers
Source: https://www.howegreen.com/access-covers/projects/crossrail-elizabeth-line.php
Tags: Access Control | Access Covers | Floor | Interior Design
---
If you've decided to build a new home – or remodel an existing one – you're probably motivated by the words of famous TV chef Emeril Lagasse to "kick it up a notch." Out with – boring, old, ugly, stained, chipped countertops, walls, ceiling, showers and enclosures. You want to be in with – fun, functional, low maintenance and cool items to leverage hot style trends. You don't want to bust your budget in the process. What's I'm seeing is hot, hot, hot in progressive remodeling project today are 3D textured products. You may be asking why are 3D textured products sizzling in today's marketplace? Consider the following:
5 reasons why 3D textured designs are hot
We're living in a 3D high-tech world today – 3D printing, 3D televisions, 3D pens and 3D objects of all types are growing at a breakneck pace.
Three dimensional products are easier to get and install – If you're looking to do a bedroom feature wall or a grout free shower system there are simple to install premade panels to make these projects a breeze to do.
Packing more style into smaller spaces – Given the increasing cost of land, permitting fees and a desire for simpler spaces – our homes for the first time in decades are getting smaller (the Mega-Mansions of the 2000's is dead). However, our homes are getting cooler with more function and style per square foot. 3D walls, ceilings, counters and enclosures are part of our desire for more "cool-factor."
Hide scratches – When a countertop or wall is smooth it's easy to see every little scratch. 3D textured building surfaces hide some ills which come from the beating your home "lives through." Not everyone in the family treats your home with TLC (if you've got teenage boys like me you know what I'm talking about).
Creating a focal point – Many people hire interior designers because they not only want colors and textures to work together, but they want to create an impression. You're looking for a wow when entering the room. 3D textured surfaces do this. They are an element which is not like surrounding walls, floors and counters. A featured wall. A backlight glass counter. An interesting ceiling. Something unique – which will cause people to ask you, "Where did you get that?"
Enough about the reasons why 3D walls are getting popular, strap onto your seat and check out these 5 cutting-edge ideas to add cool-factor into your home today:
Cutting edge 3D idea #1 – Glass, leathered and brushed quartzite countertops
The central gathering place in the home is your kitchen (it really is all about the food – isn't it?). Whether you're hosting a big party for family or friends for the holidays – or enjoying a meal around the island with your kids (when you can slow them down for a few minutes) – the kitchen is the hub of the house. While cabinets are obviously a key item in a kitchen remodel– your countertops can also make a big impact.
One idea would be to use a leathered quartzite top. This top has a honed finish which is textured with diamond tipped brushes. It is less likely to show scratches and etches from everyday life.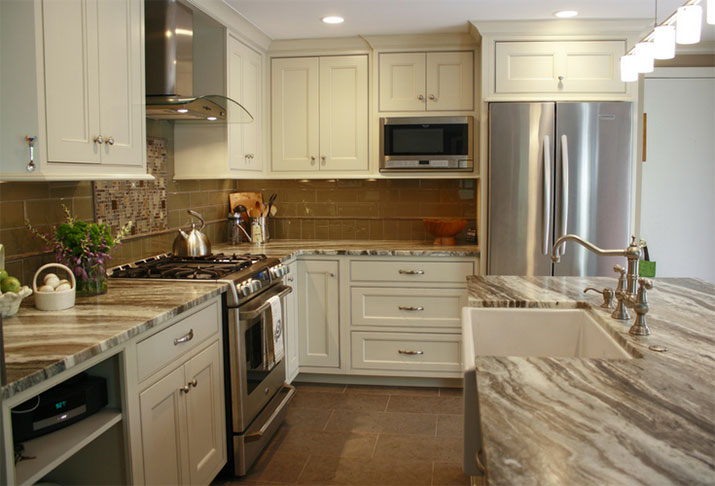 Source: www.stoneshop.com
A second idea is a cast glass countertop with LED lighting. This top not only gives a one of kind style with texture on the bottom surface of the glass – but in the evening, it can glow. How cool is that?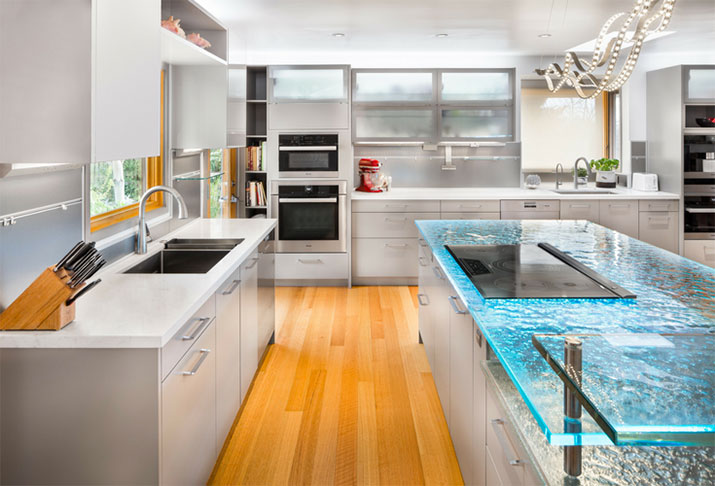 Cutting edge 3D idea #2 – Wood feature walls
There is no material which adds as much warmth to a room as wood. When you combine wood of different depths in the same wall you have an automatic focal point for a room. These feature walls are wonderful in a contemporary bedroom, a lofted seating area or even a rustic basement remodel. Since these wood feature walls are constructed in panels they are simple to install.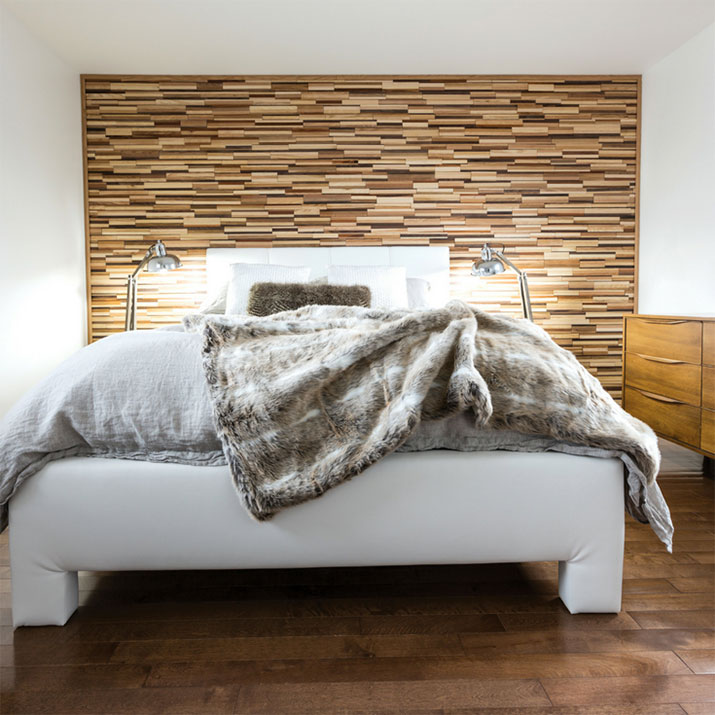 Cutting edge 3D idea #3 – Glass walls
When you think of glass, what do you think of? Windshield, house windows, glass table tops? These products use flat glass pieces (also called float glass in the industry). They can be tempered, laminated and even colored – but what they all have in common is they are flat.
Here's an idea which demands attention. 3D textured glass block walls. These blocks jut out with a pyramid or fluted shape.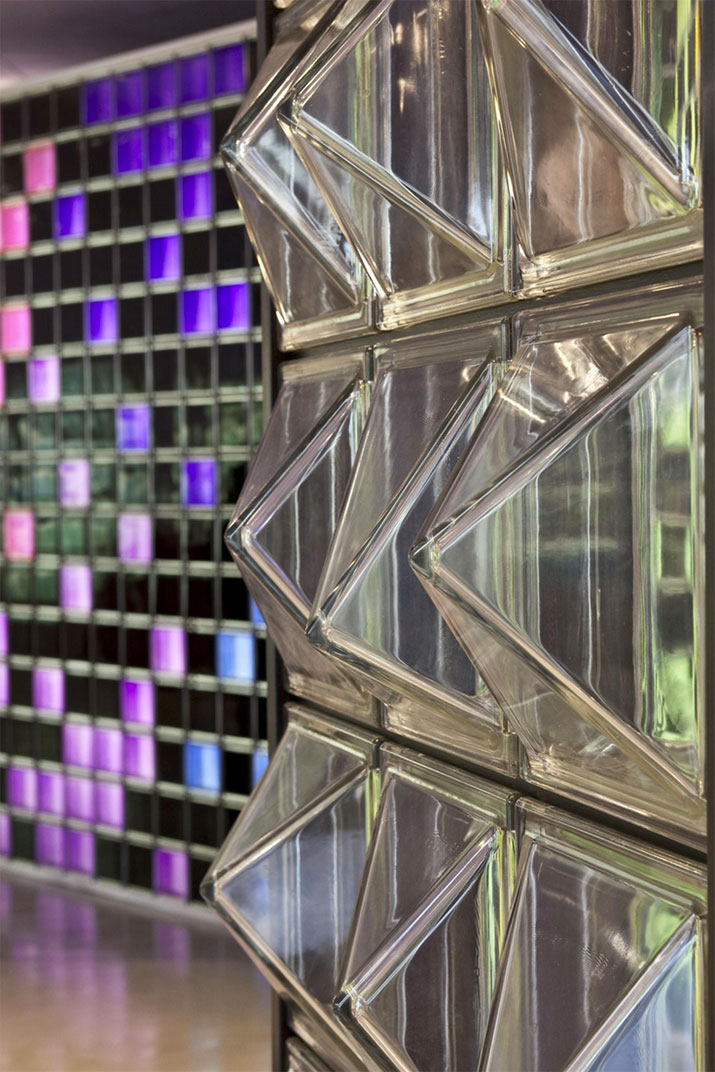 They do an excellent job moving light through interior spaces in a downtown loft or for a light-transmitting privacy wall between a bedroom and a bathroom. One thing you'll be certain of – is they will not look boring or blend into bland drywall walls!
Cutting edge 3D idea #4 – Ceiling tiles and panels
Most ceilings in homes are completely forgettable. Who pays attention to the same old same old popcorn stippled textures in most homes? Ceilings can make a statement and add warmth to a library, den, kitchen or basement remodel. These 2" x 2" panels create the look of a more expensive coffered ceiling at a fraction of the cost. They add an elegant finished touch and draw your eye up.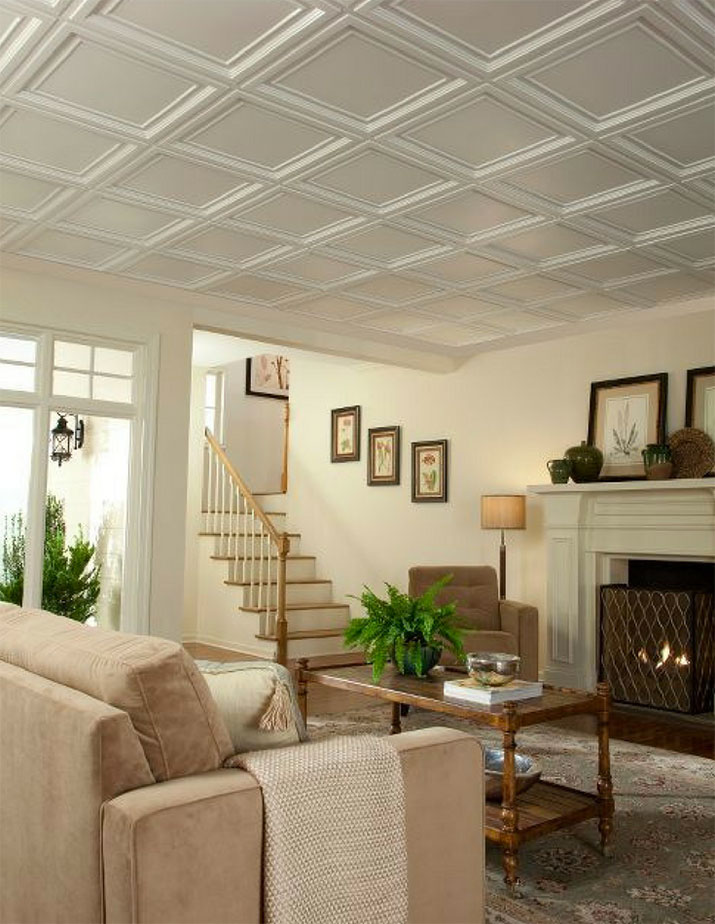 Source: www.armstrongceilings.com
Cutting edge 3D idea #5 – 3D textured shower and tub wall panels
When people think of shower panels the words which come to mind are – cheap, white, smooth and plastic. Not exactly what you're looking for in an upgraded new home or remodel (you might have lived through these cheap panels already because a builder slapped them in your first low-cost production home).
In most cases when people want a stylish shower they will choose tile. However, with tile comes its evil stepsister – grout. With grout comes your scrub brush and a ton of maintenance.
New lines of grout free shower wall panels are stylish and textured. You don't have to be embarrassed by your bathroom or have to deal with maintaining your tiled shower. There are tile patttern and faux stone shower walls which give you the benefit of a textured look – while eliminating maintenance.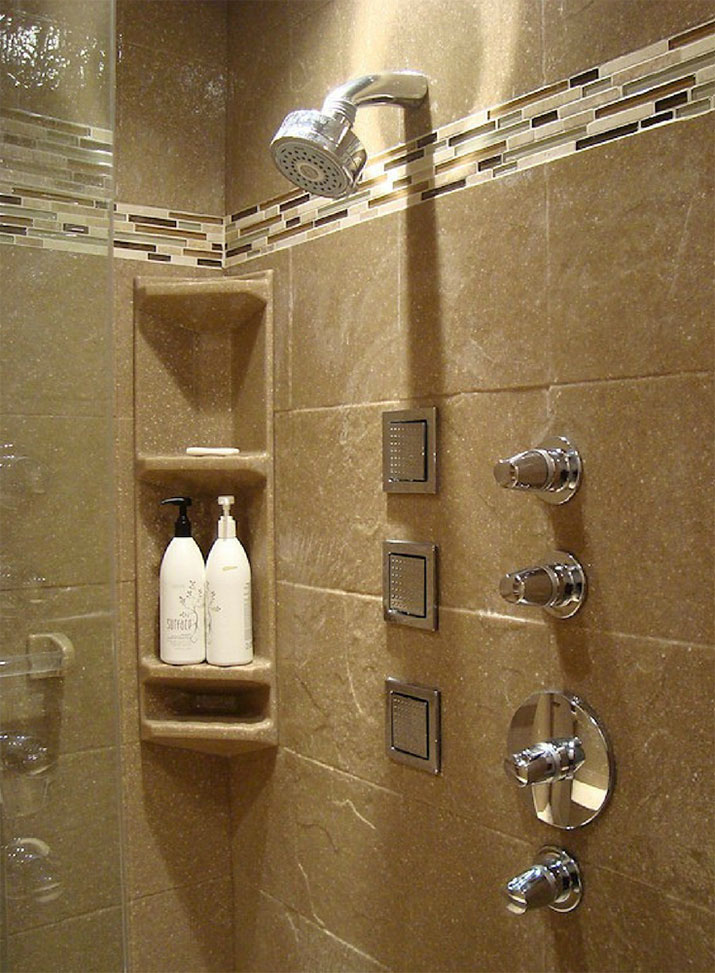 Conclusion
You've worked hard to upgrade your home so why settle for another generic kitchen, bathroom, rec room or living room? 3D textured walls, ceilings and countertops give you the special look you deserve and will have family and friends asking, "You've got to tell me where you got that!"
If you're looking for nationwide supply of 3D shower panels, glass block walls, or wood feature walls call Innovate Building Solutions nationwide at 877-668-5888 or in Columbus at 614-252-3242. For a Cleveland bathroom or kitchen remodeling project call Cleveland Design and Remodeling (216-658-1290).
Company: Innovate Building Solutions
Of: Mike Foti
Source: http://blog.innovatebuildingsolutions.com/2017/12/09/3d-textured-shower-glass-wood-wall-panels-countertops-partitions/
Tags: 3D | Home | Interior Design
---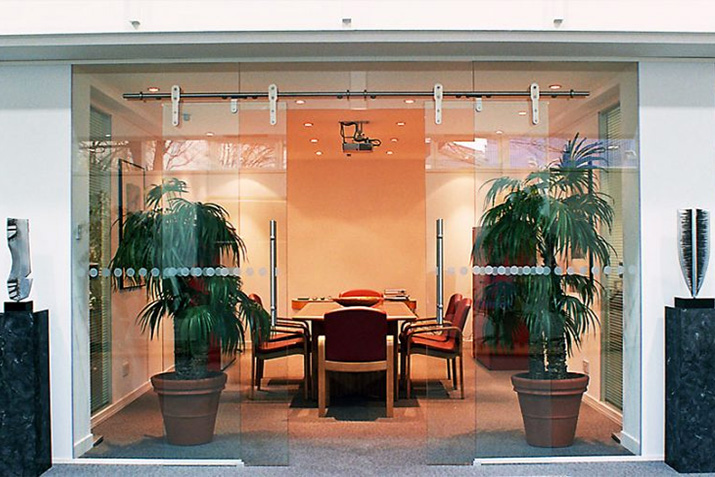 The typical point of entry into an interior environment tends to be simple, boring, and often mediocre. The primary purpose is to allow access, paying no attention to any crucial design attributes Avanti Eclipse sliding glass doors are a collection of quality Sliding Glass Door Systems that provide a contemporary solution to applying design and seamless flexibility.
Integrated Sliding Glass System
The Eclipse Sliding Glass Door incorporates a series of functional components, creating a unique system that fuses stainless steel hardware and single pane glass. This creates a simple sliding system that may be integrated with corresponding glass wall systems such as Elite or Solare Single Glazed. We also now carry the Eclipse Plus Sliding Glass Doors that functions with our Double Glazed Wall Systems. Eclipse utilizes a series of module and glass panel mounted stainless steel hardware components.
The Eclipse Sliding Glass Door system can be fixed on glass partitions and even solid walls. This provides a high degree of flexibility, creating practical solutions which satisfy specific requirements. This system provides a unique "floating" look, as the rollers glide on a track. Each Eclipse Sliding Glass Door System comes standard with a 4 Foot Stainless Steel Handle and includes other locking and pull options.
Single Elevation – Integrated with Solare Single Glazed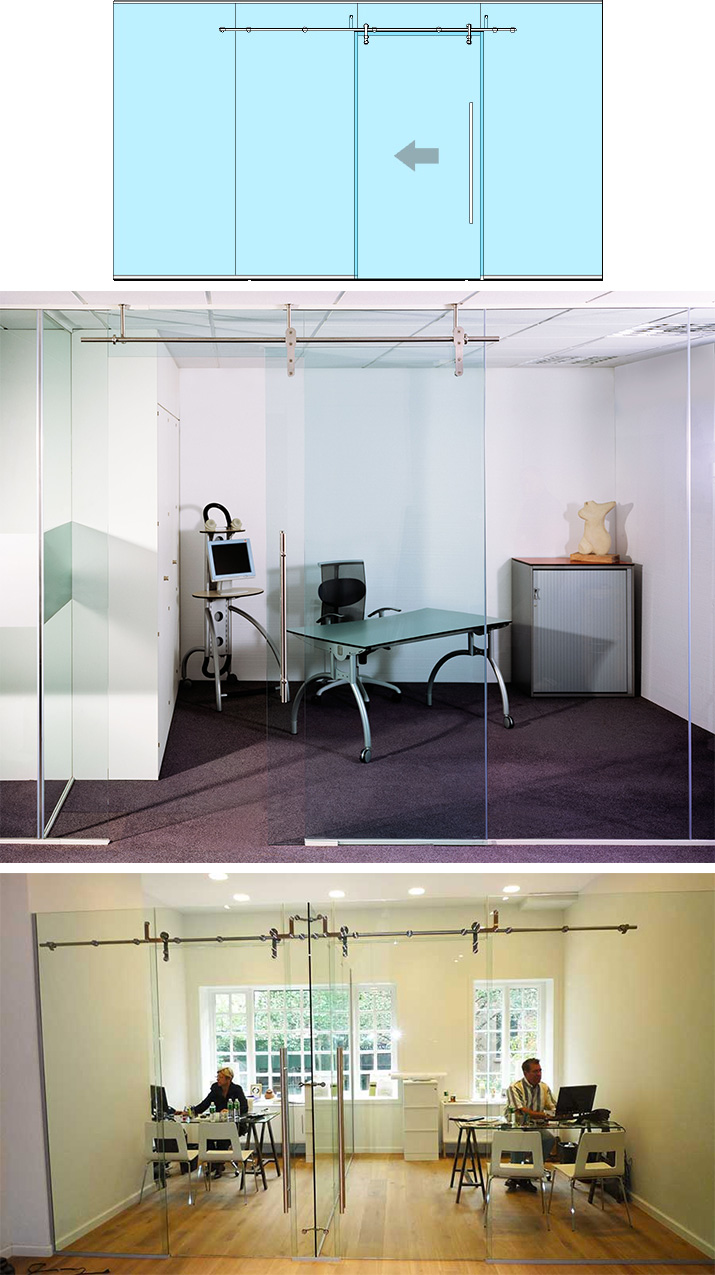 Pair Elevation (Barn Doors) – Integrated with Solare Single Glazed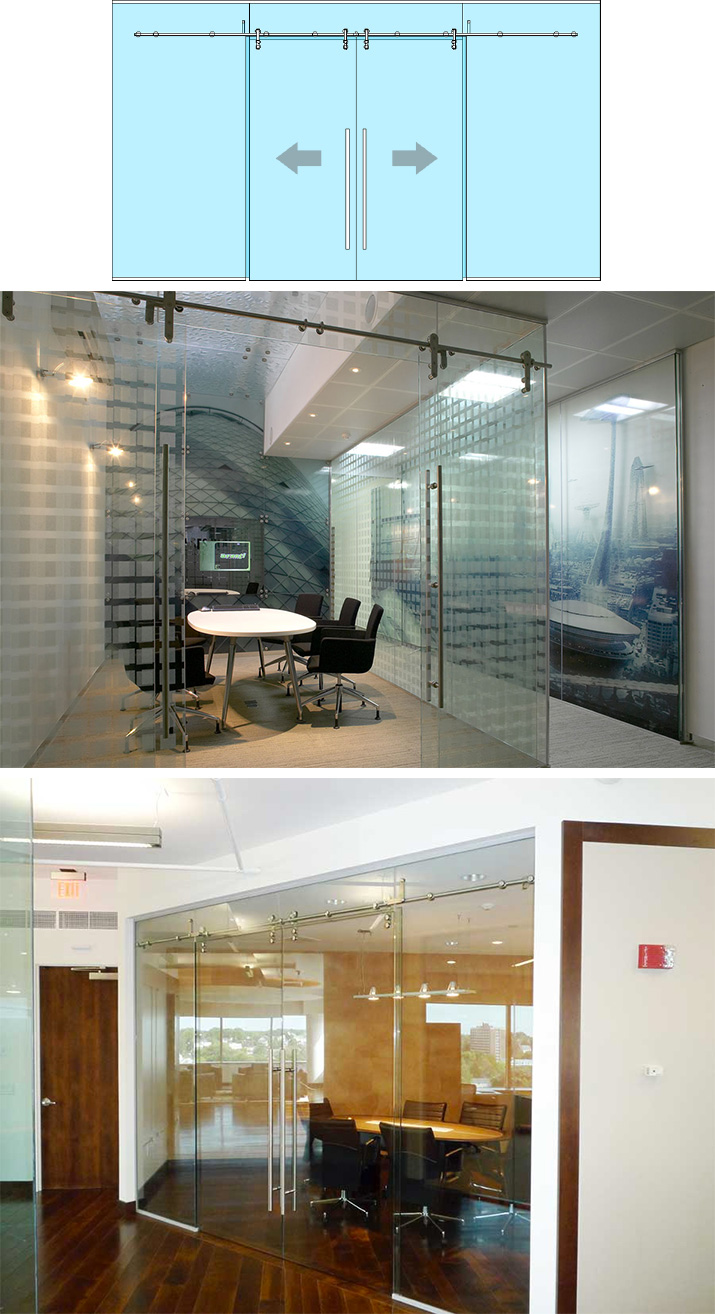 Assisted Close Glass Systems
Glide the Eclipse Sliding Glass Door System to the closed position and you will see a halo right before your eyes. This halo consists of a 1 1/2'' overlap at the top, left, and right of the system. The Eclipse Sliding Glass Door is a gateway to a translucent space, and is also a gateway to promoting a sustainable environment. Eclipse is compliant with LEED sections including recycled content, daylight and views, acoustic performance, and regional material.
Company: Avanti Systems USA
Product: Eclipse Standard Doors
Source: https://www.avantisystemsusa.com/sliding-glass-doors/
Tags: Acoustics | Doors | Glass | Interior Design | LEED Certification | Office
---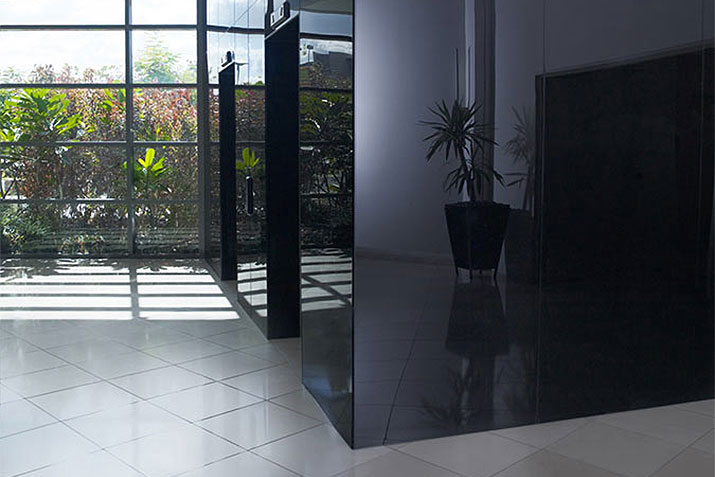 High gloss acrylic walls provide a sleek, contemporary look for bath/shower walls, kitchen backsplashes, reception desks and office areas while being light and easy to work with. Learn the many benefits of this product.
Creates a clean, contemporary look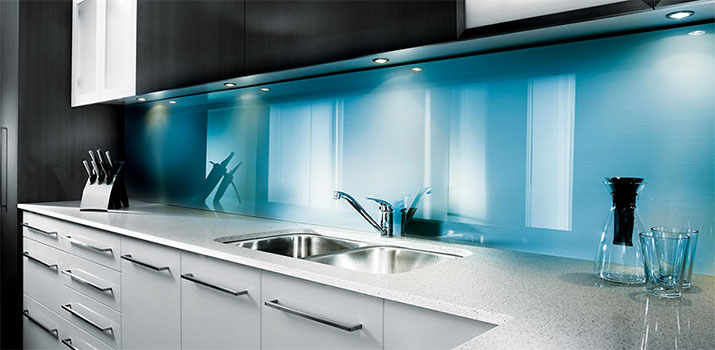 The high gloss acrylic wall panels created a fresh clean European look with a luxurious and elegant finish.
Unique colors adds a stylish touch for a backsplash or tub or shower wall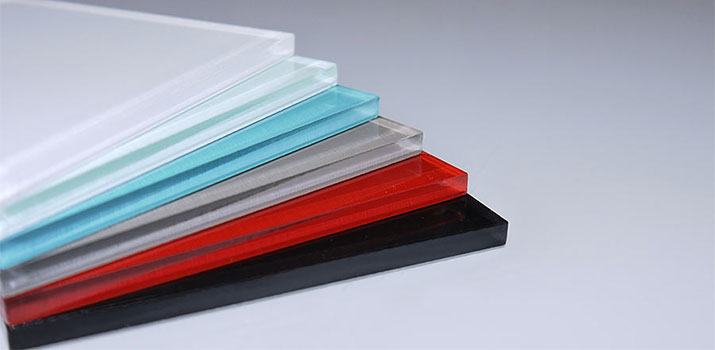 Choose from a wide range of fun colors like arctic white, blue atoll, glacier, mocha, carbon black, red rouge, and titan gray to dress up any indoor residential or commercial space.
Flexible material can be used in a wide range of remodeling and new construction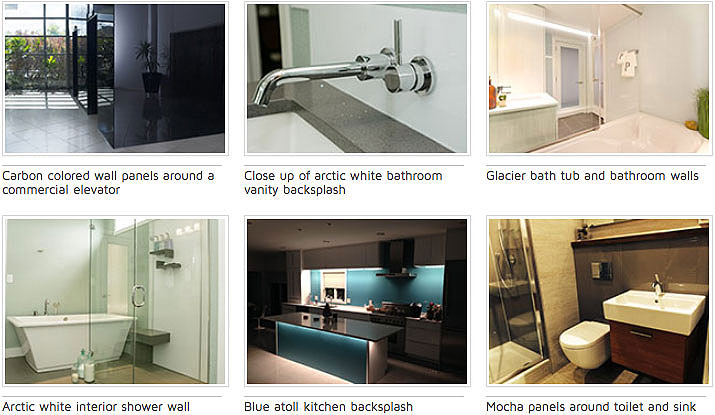 High gloss panels from Innovate Building Solutions can be used in bathrooms, bedrooms, media rooms, hallways, reception desks and commercial lobbies to name just a few rooms. Cool, eclectic and exciting are just some of the words used to describe these panels.
Easy to clean with no grout to maintain
While tile is the most commonly used material in shower and tub wall panels and kitchen backsplashes most people hate the cost and hassle of cleaning and resealing grout! With these innovative wall panels you'll get a sleek euro look and eliminate the effort and cost of maintaining grout. These smooth/non-stick walls are easily cleaned with warm water and a soft cloth.
Glass type look with the benefits of acrylic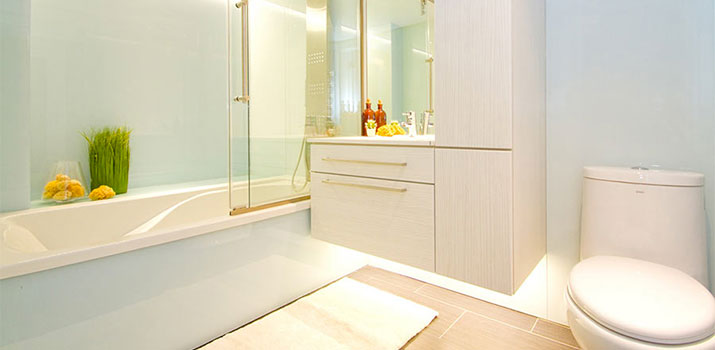 High gloss acrylic panels are 25 times tougher than glass with 1/2 the weight.
More cost effective than back painted glass
Back painted glass is also very stylish - but in most cases will be 2 times as expensive as high gloss acrylic wall panels.
Durable long lasting material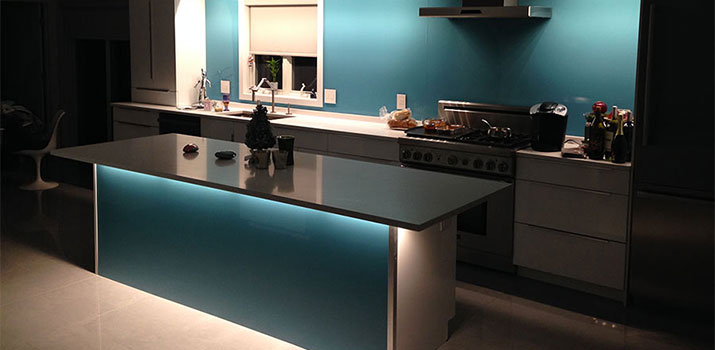 High resistance to UV light, cracking and chipping makes this is popular materials vs. glass, ceramic tiles, aluminum or wood.
Simple installation process
These high gloss acrylic panels can be cut drilled and shaped with common woodworking materials and the panels can be set with double sided foam tape and neutral cure silicone. Installation will take 1/3 of the time of a tile job.
100% waterproof
In wet applications likes showers, tubs and backsplashes it's nice to know with high gloss acrylic walls you don't have to worry about moisture growing behind the wall.
Multiple panels sizes for design flexibility
Choose either our 2 standard panel sizes (39"x96" and 60"x96") or get your panels custom made to your size through our custom cut program.
Company: Innovate Building Solutions
Product: High Gloss Acrylic Wall Panels
Source: http://innovatebuildingsolutions.com/products/bathrooms/high-gloss-acrylic-wall-panels
Tags: Color | Interior Design | Wall Panels
---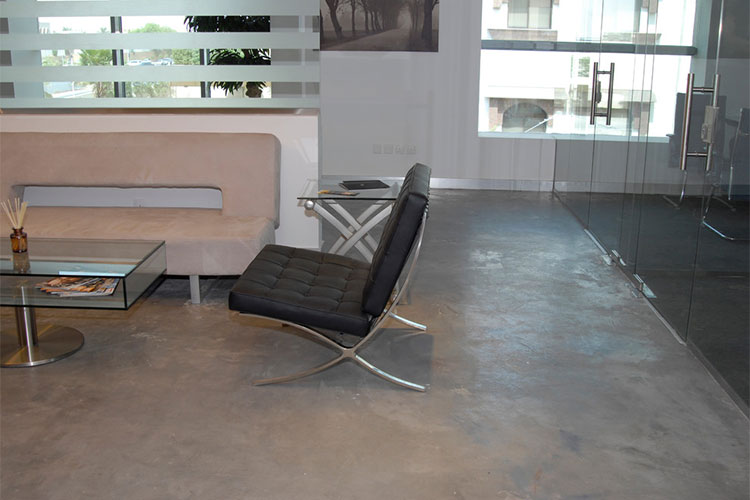 Elite Crete Systems has solutions to concrete floor problems and the design and decor experience to provide a truly unique one of a kind floor system.
REFLECTOR Enhancer Flooring Systems for a residential garage floor.
REFLECTOR Enhancer Flooring Systems in a dining room. Seamless, durable and beautiful.
Although this floor looks like traditional wood floor, it is not actually wood at all. It was created with THIN-FINISH™ Pre-Mixed Overlay and is a polymer modified cementitous topping. Because it is cement based, it is seamless and will not scratch like conventional wood floors.
Custom seamless floor created with REFLECTOR™ Enhancer Flooring System.
This beautiful and custom floor was created with THIN-FINISH™ and MICRO-FINISH™ polymer modified cementitious overlay.
This floor is not tile. It is fluid applied but made to look like stone tile. It was created with TEXTURE-PAVE™ pre-mixed overlay and colored with ULTRA-STONE™ Antiquing Stain.
Elite Crete Systems is a leading manufacturer of exterior decorative concrete finishes and custom seamless interior flooring. With a national network of trained installers and local technical support offices Elite Crete Systems is able to service individual residential clientele along with large corporate installations and construction projects.
Company: Elite Crete Systems, Inc. (Headquarters)
Source: http://www.elitecrete.com/
Tags: Coating | Concrete | Finishes | Floor | Interior Design
---
TECTUM WALL & CEILING PANELS: A PERFECT FIT OF DURABILITY, ACOUSTICS, AND UNIQUE VISUALS
From a natural factory finish or white, to integration with COLORATIONS colors (that's 13 standard colors) or made-to-order Sherwin-Williams® colors, TECTUM panels can coordinate or complement your color palette with the sizes, shapes, and forms that make your designs happen.
Toughness and acoustics are at the heart of TECTUM interior products, ideally suited to open spaces and high traffic, high impact areas. Panels can be attached directly to walls and ceilings in forms of panels, clouds, and square or curved. TECTUM linear hanging baffles give you even more design options.
Create a signature element in a space to complement your interior design. The possibilities are endless, the look is one-of-a-kind, and the acoustic properties of TECTUM panels can help quiet the space.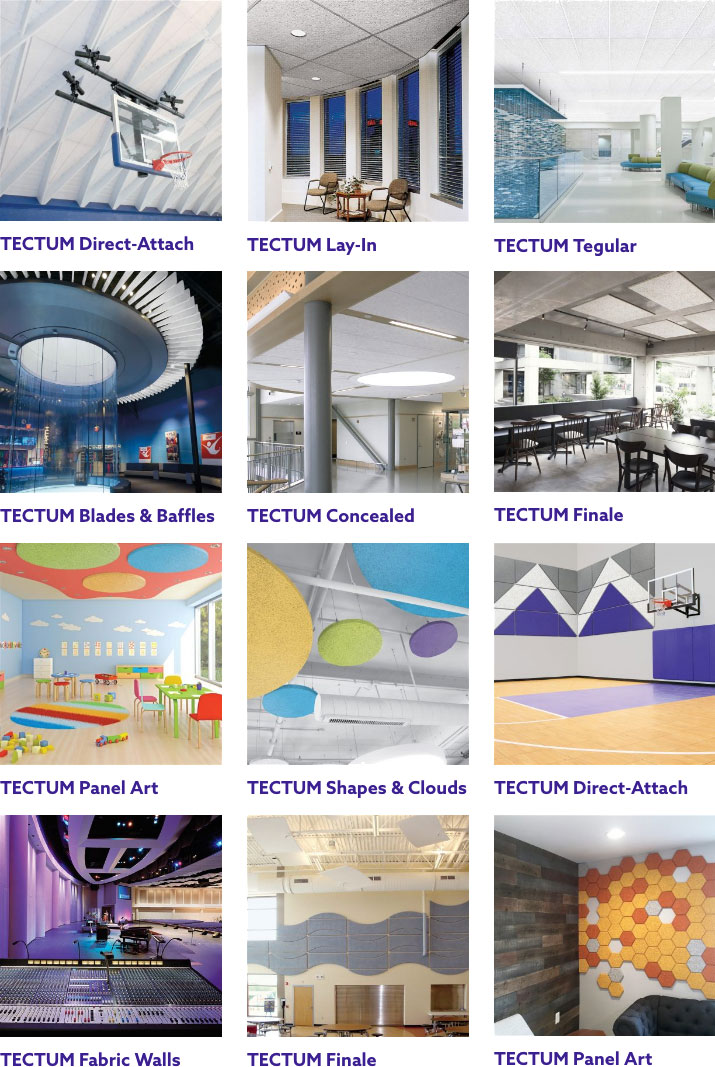 KEY FEATURES

Durable for heavy-use interiors
Sound absorption (NRC) values up to 1.0
Great acoustical retrofit solution
Color options include standard, Colorations colors, and custom Sherwin-Williams colors
Contributes to LEED credit areas including FSC certified wood
Attach to a variety of ceiling substrates
Easy to install

SPECIAL APPLICATIONS

Gymnasiums
Auditoriums
Multi-purpose Spaces
Acoustical Retrofits
Exposed Structures
Education Spaces
Company: Armstrong Building Solutions
Product: TECTUM Ceiling & Wall Panels
Source: https://www.armstrongceilings.com/commercial/en-us/articles/tectum-part-of-armstrong-portfolio.html
Tags: Acoustics | Ceiling | Color | Interior Design | LEED Certification | Wall Panels
---
Whether a client wants a perfect neutral, refreshed trim or a bold accent wall, the new West Elm paint palette has a hue for your next project.
The Sherwin Williams Fall/Winter 2017 paint palette from west elm makes it simple to coordinate colors with their latest collections of furniture, bedding and home accessories. Whether you're picking the perfect neutral, refreshing tired trim or adding a bold accent wall, find favorite hues for every room of the house.
*Wall colors shown are Dustblu SW 9161, French Moire SW 9056, and Rocky River SW 6215.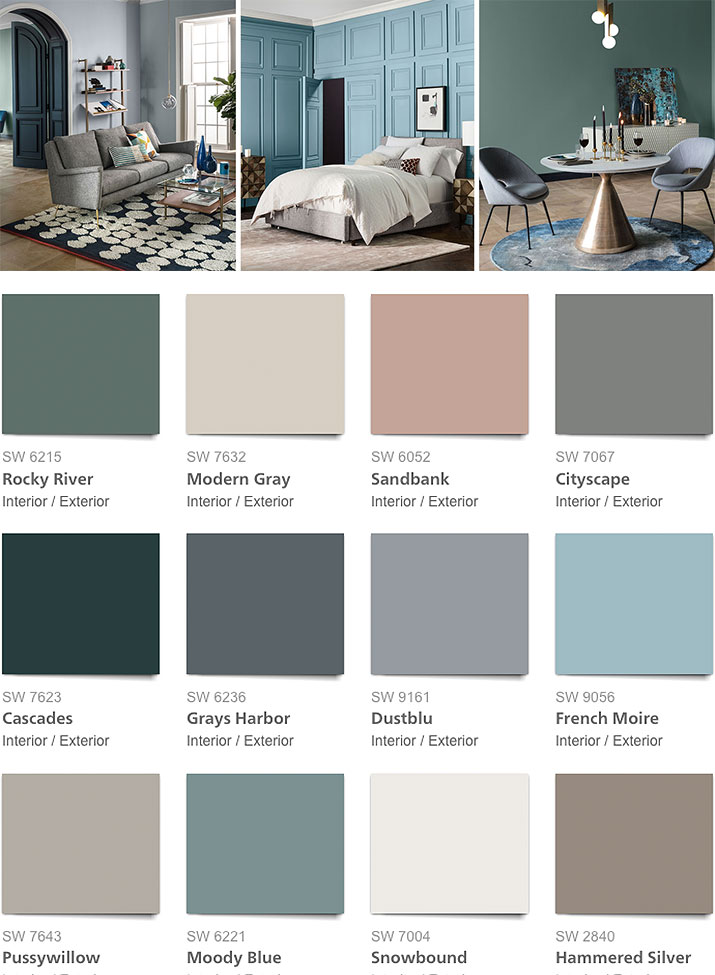 Company: The Sherwin-Williams Company
Product: Interior Paints
Source: https://www.sherwin-williams.com/architects-specifiers-designers/inspiration/stir
Tags: Coating | Color | Finishes | Interior Design
Andamar Lifestyle Center uses revolving doors to combat wind, air infiltration (October 25, 2017), LumiSplash™ Decorative Laminates with LED Edge Lighting (October 23, 2017), Theater Seating that says enjoy the show! (October 17, 2017), Which Metal Ceiling Tile Finish Is Right For You? (October 11, 2017), Using Glass Creatively In Office Interiors (October 2, 2017), Artistry in Architectural Grilles Custom Laser-Cut Decorative Metal Screen (September 28, 2017), Achieving Sustainability and Luxury in a Multi-Family Project (September 22, 2017), Top Interior Design Ideas with Masonry Veneers (September 19, 2017), 9300 Slides – for the heavier bear (September 18, 2017), Cable railing ideas for indoors - stairs, lofts & more (September 14, 2017), Glass Block with Etchings (September 9, 2017), Tectum III & Tectum IIIP Acoustical Roof Deck (September 7, 2017), Tectum Panel Art (August 18, 2017), Accuride Integrated Access Solutions: The New Frontier of Access Control (August 15, 2017), Top NYC architect selects Feeney for notable barn project (July 26, 2017), You Deserve to be Delighted: 10 Essential Elements to Look for in a Security Entrance Manufacturer (July 25, 2017), Finally a Hands Free Solution to Stop Bathroom Mold with the New Enhanced Broan® InVent™ Series (July 14, 2017), Project Spotlight: Work-friendly Daylight (July 13, 2017), Creating the perfectly flat viewing surface (July 11, 2017), 3135EC Eclipse Undermount: Sliding under the radar (July 9, 2017), Colormix® Forecast 2018 (June 14, 2017), 7 Hot 2017 Bathroom Design Trends You Need to Add Style to Your Space (June 13, 2017), Modular In Plant Offices (May 31, 2017), Draper Launches Acoustical Shading Solution (May 29, 2017), Rustic Meets Modern: Transitional Design Style (May 26, 2017), HERMETIC Industrial Flooring (May 22, 2017), Interior Corner Protection (May 18, 2017), 5 Compelling reasons you need to eliminate your shower pan threshold (May 16, 2017), What is a Drawer Slide and How Do I Choose the Right One? (May 12, 2017), Custom Period-Matched Perforated Grilles (April 26, 2017), Nystrom Launches 1 Inch Pan Floor Door (April 21, 2017), Bulletproof Systems and Accessories for Every Building (April 18, 2017), Decorative quartz flooring: choosing epoxy, urethane, or MMA resin? (April 13, 2017), Space Saving Solutions: Under the Staircase Storage (April 12, 2017), New Design Tools to Meet Green Guidelines (March 30, 2017), Project profile: flooring installation for busy bank in El Paso exceeds tight turnaround expectations while delivering a functional masterpiece (March 27, 2017), Concealed Access Doors, a high-end architectural panel (March 24, 2017), Kalwall Panels featured in "Amoeba Wall," MIT design team's award-winning project (March 20, 2017), How to create theft-proof closets (March 8, 2017), Is polycarbonate the future of architecture? (February 2, 2017), Introducing the 2017 Color of the Year (January 20, 2017), Moving Interiors - Automotive Sliding Systems (January 16, 2017), Loss Prevention: Ramping Up Retail Security for the Holidays (December 21, 2016), Tips to Improve Indoor Air Quality This Winter (December 19, 2016), Make rooms quieter with a little help from EchoControl acoustical shading (November 14, 2016), AAG100 Plaster J-Bead™ Curved Linear Grille (November 9, 2016), New Unicel white paper provides guidance for specifying privacy and shading solutions (October 19, 2016), 5 Crazy Modern Glass Wall Partition Ideas for a Loft Apartment (October 17, 2016), Reflector Designer Metallic Epoxy Flooring (October 14, 2016), Interior Acoustical Finalé Wall Panels (October 10, 2016), Register for a FREE Senseon Secure Access webinar: transforming lock and key systems for commercial environments (October 7, 2016), 4 Tips to Plan for Packages (September 26, 2016), Delray LED Circles: Uno • Dos • Cylindro I/II/III (September 14, 2016), Glass Shower & Tub Enclosures by Fleurco (September 2, 2016), First Appearances Matter: remove the dirt | absorb the moisture | preserve your floors (August 31, 2016), Architects Inspiration Handbook for Glass applications in commercial interiors (August 29, 2016), Mirror polished stainless steel enclosure top and return grilles at New York City Hospital Lobby (August 26, 2016), Accuride's flagship 3800 series slides are now available from bisco (August 12, 2016), 5 Proven Questions to Get the Size of Your Shower Opening Right (July 29, 2016), Commercial Grade Soft-Close Undermount slide (July 27, 2016), Benefits of Decorative Metal Ceilings (July 22, 2016), Designer John Gidding on Finding Color Inspiration (July 18, 2016), Restaurant Ceiling Tiles (July 1, 2016), Sotheby's 2016 Designer Showhouse + Auction (June 8, 2016), The Sir John A MacDonald Building (June 3, 2016), How to "Future-Proof" Your Bathroom (May 13, 2016), Custom shade brackets solve big headache (May 11, 2016), Custom Pocket Headboxes (April 20, 2016), Decorative Panels & Screens (April 4, 2016), Consider Glass Flooring Systems for Dramatic Design (April 1, 2016), Cabinets without keys: combine flexibility, simplicity and security without sacrificing style, performance and profit (March 25, 2016), Howe Green Provides Easy Access in Quality Hill Homes (March 21, 2016), Fleur de Sel (SW 7666) invites comfort and luxury into contemporary Atlanta home (March 18, 2016), The Noise Control Solution - When Acoustics, Style & Toughness Are Required (March 11, 2016), High Performance Coatings (March 7, 2016), Wisconsin Hospitals Use Boon Edam Revolving Doors in Special, Double Entrance Solution (February 15, 2016), Artistry in Architectural Grilles (February 10, 2016), Massive retail shopping mall (February 5, 2016), Decorative Spray-Texture Concrete Overlays (January 29, 2016), 2015 NJ DISCA Excellence in Construction Awards – Tin Ceiling Project (January 8, 2016), 7 Myths about One Level (Curbless) Showers (January 6, 2016), Commercial and Residential Ceiling Tiles (December 7, 2015), Print custom graphics on window shades (December 2, 2015), Protecting Industrial Flooring with Polyaspartic Coatings (November 30, 2015), BP Bright Lights (November 25, 2015), Colored/Stained Conventional & Polished Concrete (November 20, 2015), TecVision Stuns in Utah Home Cinema (November 11, 2015), 3 Common Misconceptions About Epoxy Floor Coatings (November 2, 2015), Advanced Arch Grilles brings Artistry to historical projects (October 28, 2015), They're here! Glass countertops from Innovate Building Solutions (October 14, 2015), As Cooler Weather Approaches, National Home Expert Danny Lipford Launches Satellite Media Event Offering Tips for Seasonal Improvements and Healthy Homes (October 7, 2015), Color of the Month: Get inspired with Black Magic SW 6991 (October 2, 2015), Hanging baffles substantially quiet this LAPD firing range - this benefits everyone who works there (September 30, 2015), Ventilation for you the music fan: brilliant audio performance concealed behind your fan grille (September 23, 2015), Log home meets contemporary (September 16, 2015), Style Squared (September 11, 2015), Bank Security: Balancing the Priorities of Security Managers, Architects, and Facilities (August 31, 2015), Modern Living with Kathy Ireland Discusses the Importance of Indoor Air Quality with Broan-NuTone (August 28, 2015), Ruskin Air Doors Protect Indoor Air Quality (August 28, 2015), 5 Things Nobody Tells You about Shower & Tub Wall Panels (August 26, 2015), University Housing 101 (August 21, 2015), Specialty Glazing (August 20, 2015), Concrete Resurfacing (August 19, 2015), Healthcare Color Palettes (August 12, 2015), Projection Versus Flatscreens (August 6, 2015), Delivering ultra-thermal performance in a unitized curtain wall system (July 31, 2015), Case Study: Sustainability without Sacrificing Beauty - the Linstroth Residence (July 22, 2015), Tectum Panel Art Wall Panels (July 20, 2015), Larger Optically Seamless TecVision Surfaces (July 8, 2015), Sealed Blinds from Unicel Offer Flexibility, Low Maintenance (June 24, 2015), REFLECTOR™ Enhancer Floors (June 19, 2015), 7 Cool Uses of Glass for Contemporary Luxury Homes (June 12, 2015), The Why of White (June 3, 2015), Find Your Color With ColorSnap Studio™ (May 20, 2015), Tectum V Acoustical Roof Deck (May 8, 2015), There's a new trend in the mailbox industry... (May 6, 2015), Concrete repair, resurfacing and epoxy flooring by Super-Krete Products (May 4, 2015), OGDEN flexible curved or circular benches (April 29, 2015), A World Without Windows (April 24, 2015), 5 Tips For How To Fill Perfect Looking Large Planters (April 22, 2015), Would you step out on this glassfloor? (April 10, 2015), L-Bead Installation: New and Improved (April 3, 2015), Create an accent wall with faux-leather wall panels (February 17, 2015), Coral Reef! Jackie Jordan on the 2015 Color of the Year (February 6, 2015), Bottom-Up FlexShades Offer Privacy (February 2, 2015), Nothing says cool quite like high gloss WallPanels (January 16, 2015)