architecture - engineering - construction

Interior Design
---
November 2, 2020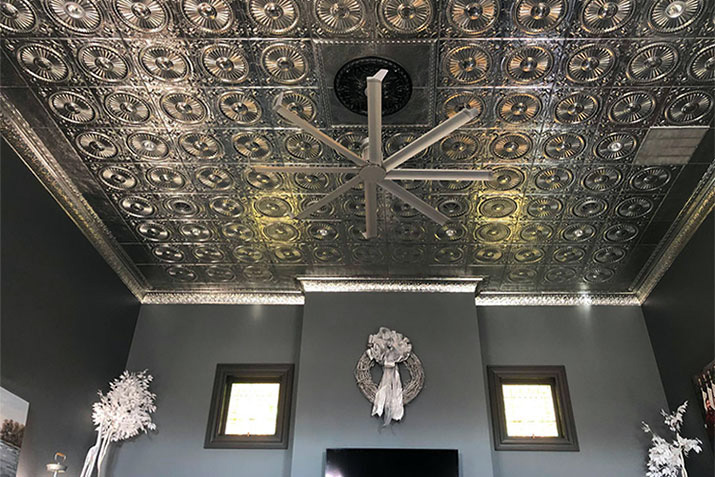 If you're looking to give your home some extra flair, investing in tin ceiling tiles is one way to go about it. By opting for this design, you'll have a choice of various materials and installation systems. Furthermore, you could either purchase authentic tin tiles or choose faux tin tiles as a cheaper alternative. Either way, installing these will give your home that look of vintage charm.
---
September 21, 2020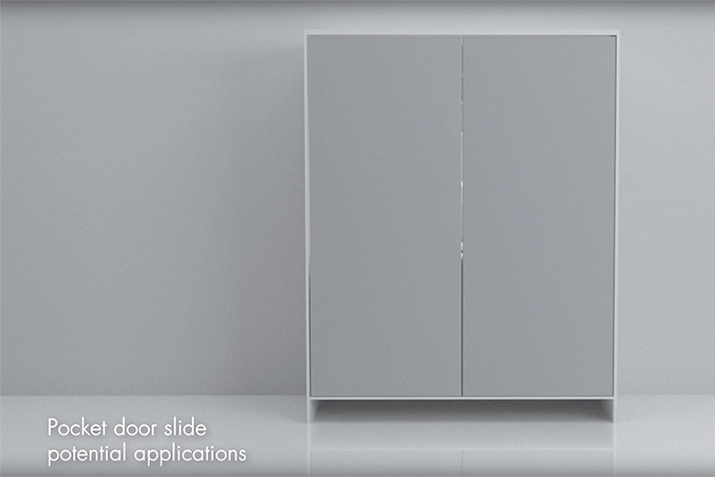 Searching for a solution to household clutter? #Accuride pocket doors can help create a more peaceful, organized home with clean, concealed storage for kitchen cabinets, media centers and so much more. Find the right #pocketdoor for your next project:
---
September 2, 2020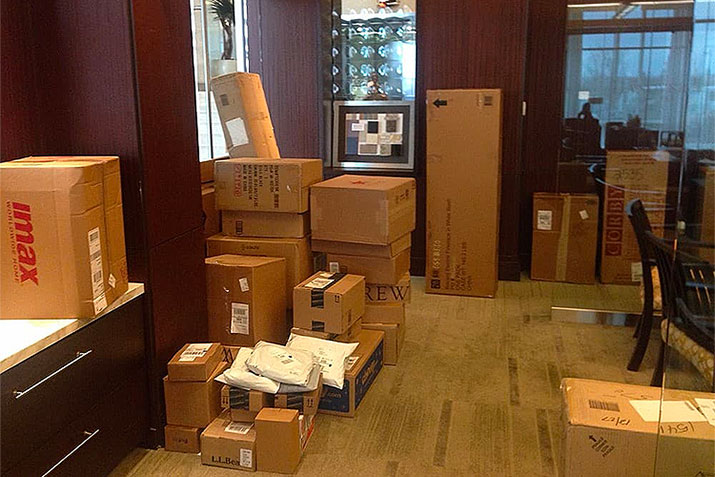 Residential deliveries have been on the uptick for several years, but the COVID-19 pandemic has blown the lid off the box. An analysis of April Package Concierge transaction data shows an increase of nearly 28% YOY and is rivaling that of the past holiday season.
---
August 24, 2020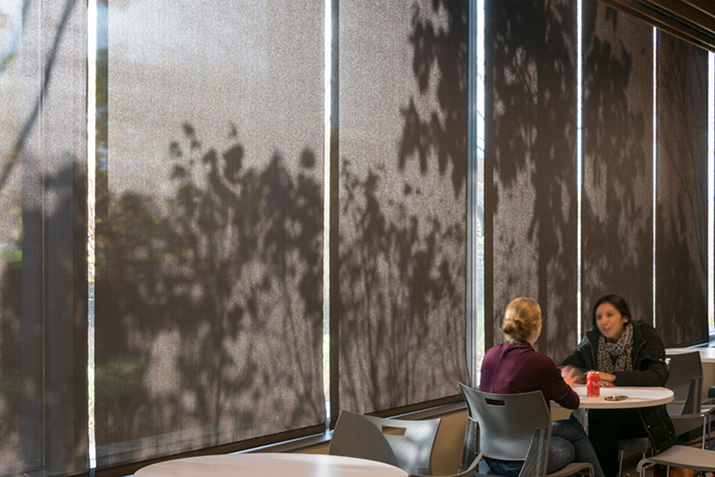 Modern architecture relies more on windows than ever before. Glazing advances in modern windows lower heat loss, cut air leakage, and improve comfort and minimize condensation. However, glare, solar heat gain, and direct sunlight still can diminish the comfort of interior spaces. This makes it more difficult to perform basic work functions and endangers occupant comfort.
---
August 3, 2020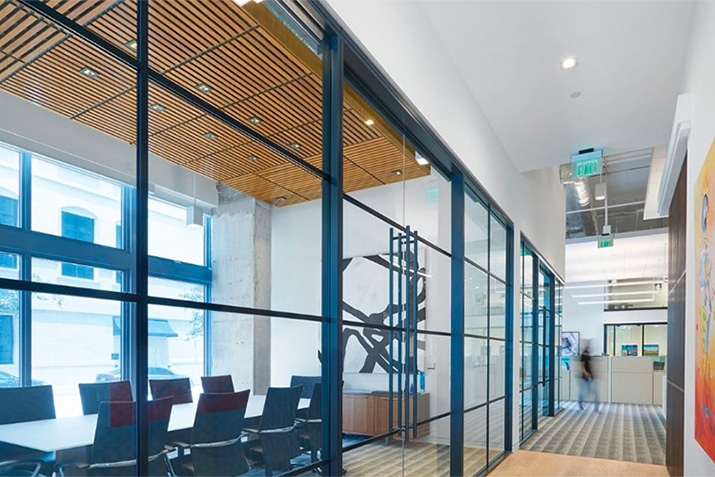 Create flexible spaces that accommodate change. Ensure speech privacy that meets industry standards. Reduce noise and keep it from traveling to adjacent spaces. How to quiet every space >
---
July 17, 2020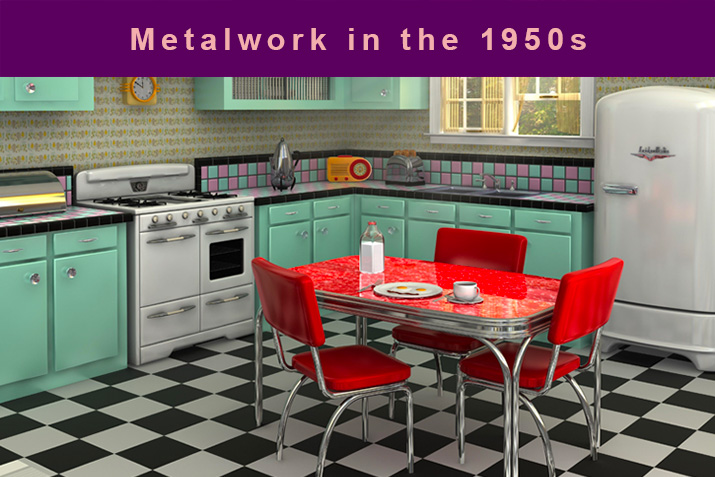 By the time World War II ended in 1945, the United States had established itself as a global force on many fronts, including the metalwork industry. That surge of momentum spilled over into a new decade, as the midway point of the 20th century saw the introduction of new machinery and applications. Below, we'll dive into what you need to know about 1950s metalwork.
---
June 12, 2020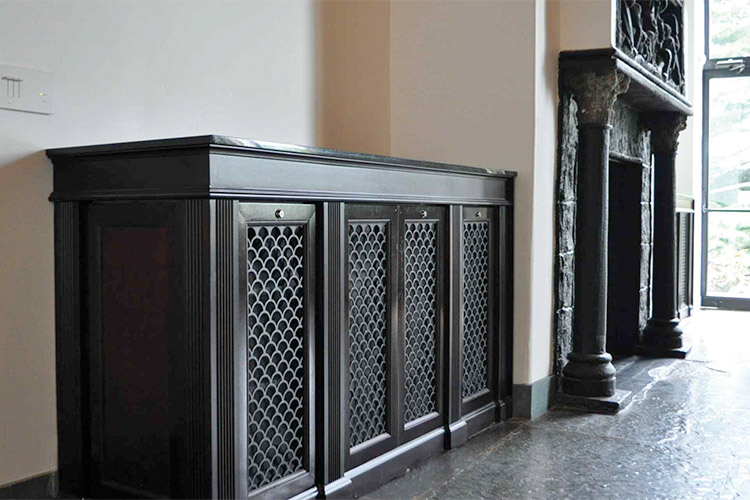 This stately fieldstone mansion, built in the mid-1800's, was a vacation home to famous Presidents and Authors. Custom Period-Matched Perforated Grille PatternsCustom fabricated bronze perforated grilles blended nicely with the rich mahogany woodwork that has stood for over 100 years.
---
June 8, 2020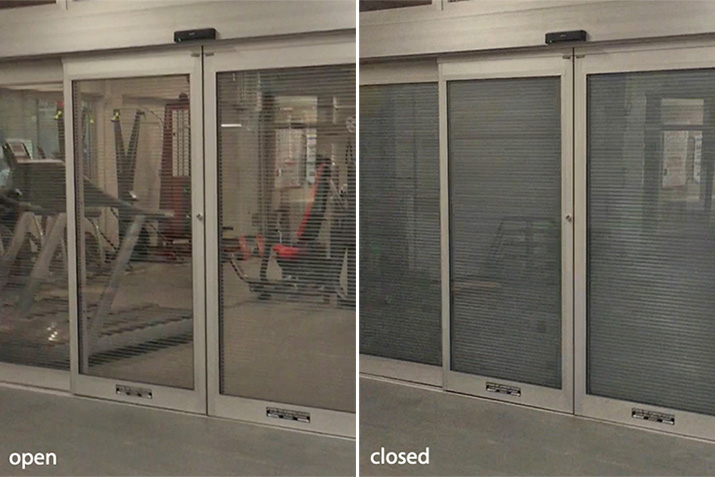 Vision Control® XS enables easy and automatic louver operation from a remote control, tablet or smartphone. Windows, doors and other openings in busy healthcare, commercial and educational environments can now be easily adjusted for vision, light, heat and noise with 'smart' louver control.
---
May 15, 2020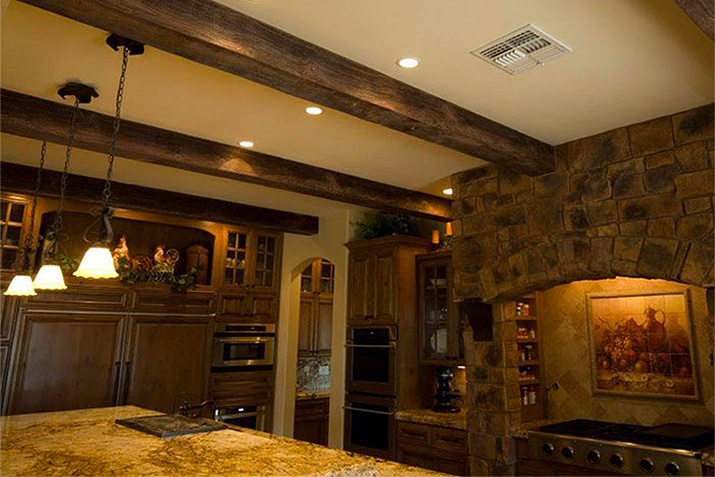 Tray ceilings, also known as a recessed ceilings or inverted ceilings, are simple and versatile and work well with all styles of architecture and design. They convey a feeling of openness that benefits small rooms and add detail to the stark ceilings that fill expansive rooms. As they're often accompanied by other details, like contrasting colors, ornate molding, and special lighting effects, tray ceilings work well in open living areas and formal dining rooms where most people relax and linger - and can truly appreciate their appeal.
---
May 8, 2020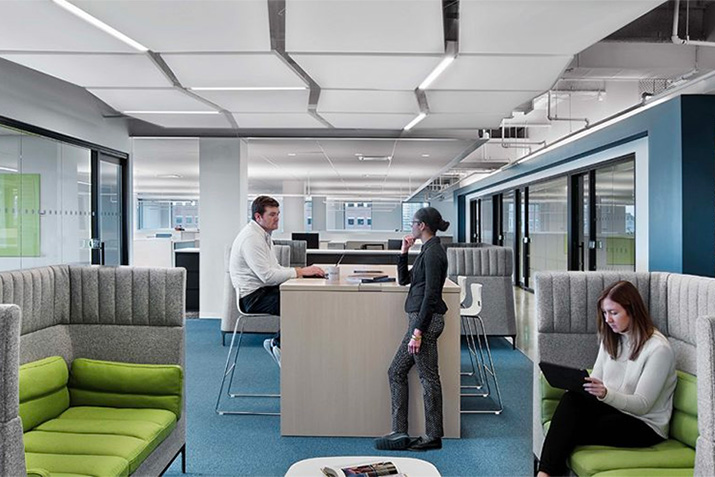 Whether you are retrofitting an existing building or designing a new, modern space, acoustic clouds are the ultimate tool for design freedom. Different colors, shapes and sizes give designers hundreds of options – and that's just the product itself. Consider positioning, angles, stacking and layering, and the possibilities are as open as the spaces.
---
April 24, 2020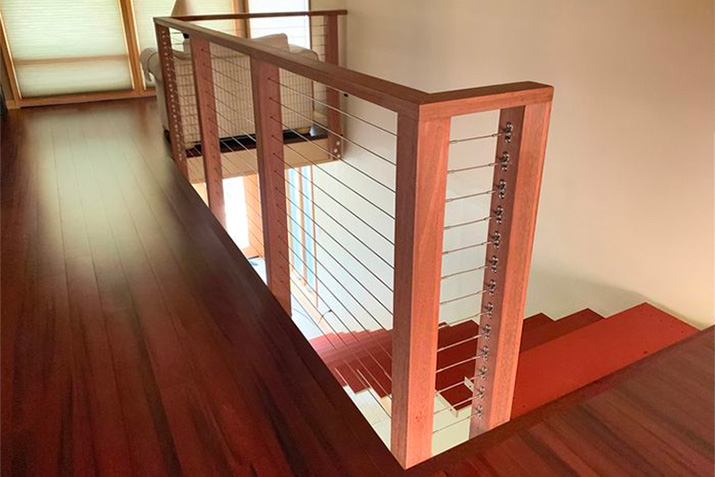 Exuding elegance, this stairwell and living area in Angwin, CA combine creamy walls with richly colored hardwood. The red balau railing frame fits in perfectly, while cable infill keeps the area open and spacious.
---
April 22, 2020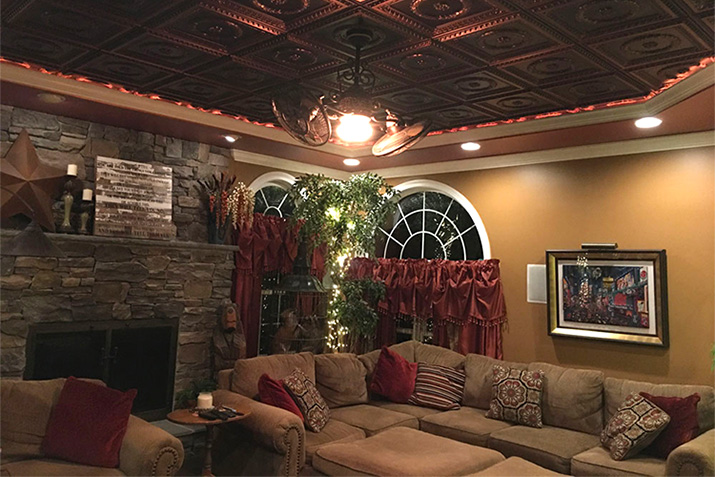 What makes drop ceilings a popular option is that they are easy to fit, completely affordable, and surprisingly creative. The evolution of drop ceilings has changed the way decorators visualize their plans of revamping their ceilings. Drop ceilings are no longer considered a convenient cover-up for hideous basement wires or a popcorn ceiling. They are now a way to add highly-styled patterns and textures and express your personal taste. With a wide array of modernized decorative options, it's simple to create a look you'll instantly fall in love with. Here are several ideas for selecting a style right for you.
---
April 1, 2020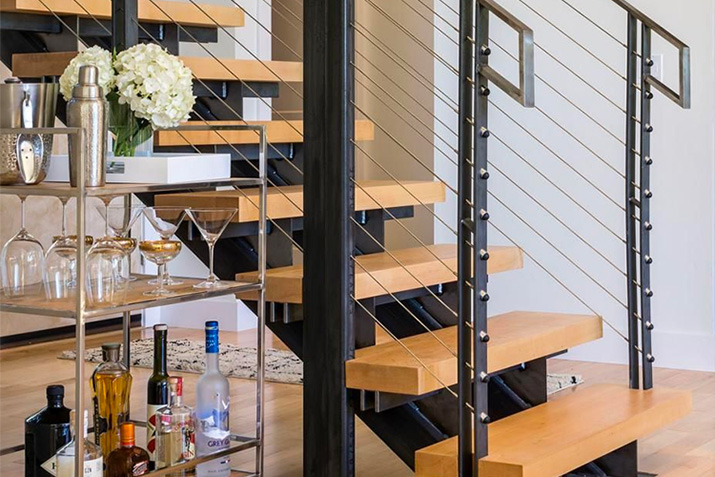 The integration of outdoor and indoor living spaces is a growing design trend. A concept first popularized by Frank Lloyd Wright, organic architecture aims to intertwine the spaces of a home by creating a seamless aesthetic between the interior and the exterior. While this can be accomplished in many ways, utilizing design elements that are consistent both inside and outside the home can create a perfectly unified living space.
---
February 26, 2020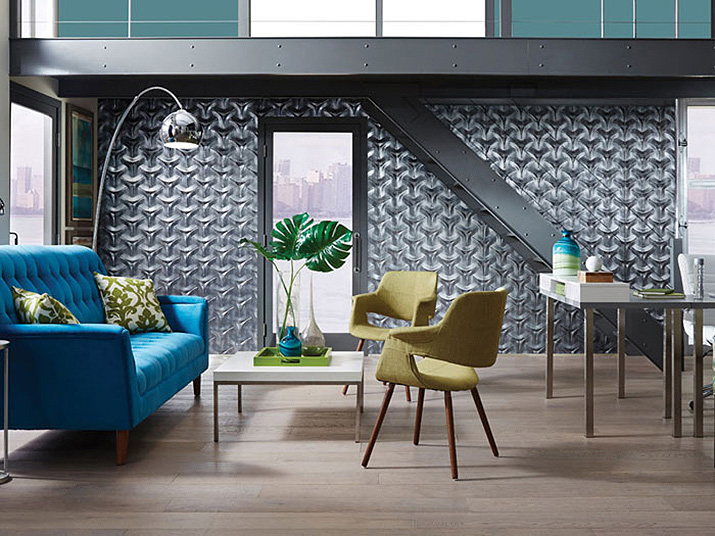 Decorative wall panels can transform the appearance of a space in ways that paint and wallpaper cannot. Using wall panels, you can easily create an eye-catching accent wall or completely resurface the walls of an entire room. Not only do wall panels create a more lasting impression than a coat of paint but they are also easily installed and surprisingly affordable. If you want to resurface the walls in a home or a commercial space, the unique design and texture options make it easier to give your project a stylish look.
---
December 27, 2019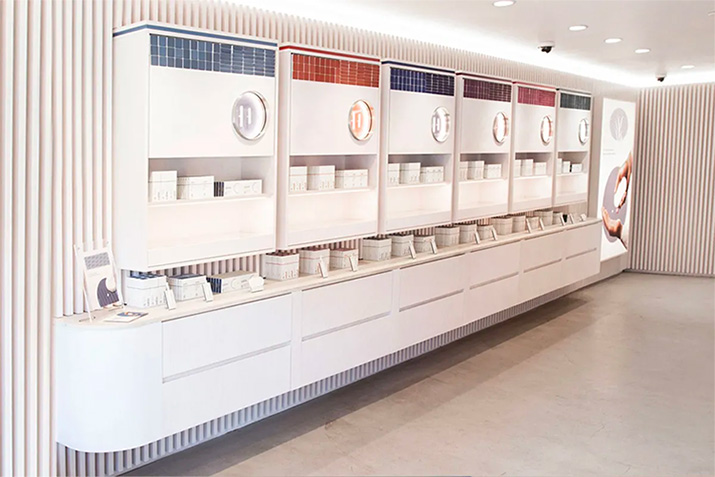 As cannabis retail spaces and dispensaries become increasingly common, their aesthetic is changing. Gone are the days in which every dispensary was either a shabby, chill "hangout" or a clinical, doctor's office-like space. Now, sophisticated and contemporary cannabis retail design spaces are becoming the norm. Clean lines, brightly lit spaces, and tastefully displayed products are what consumers want in the new world of widespread cannabis acceptance—but achieving this aesthetic comes with its own challenges.
---
December 20, 2019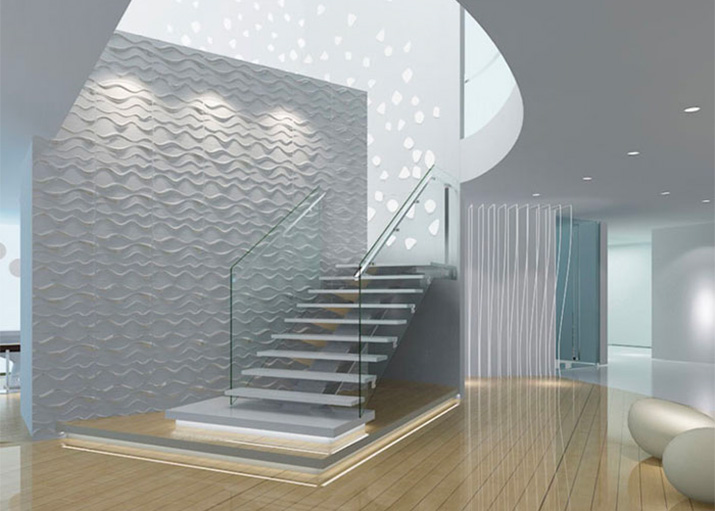 Over the past few years, 3D wall panels have become a fashionable trend in interior home decorating. With 3D wall tiles, you can completely transform the look of a room with a contemporary product that is affordable, easy to install, and eco-friendly.
Whether you want to completely cover a wall or simply add a few wall tiles as more of an accent piece, 3D wall paneling refreshes the look of a room.
As people become more environmentally conscious, the appeal of an environmentally-friendly home renovation product grows. These panels are made of renewable and degradable natural bamboo pulp. They're eco-friendly and safe to work with.
These high quality tiles come in a wide variety of styles and have a textured appearance that transforms the appearance of any space and helps make your walls stand out.
---
November 13, 2019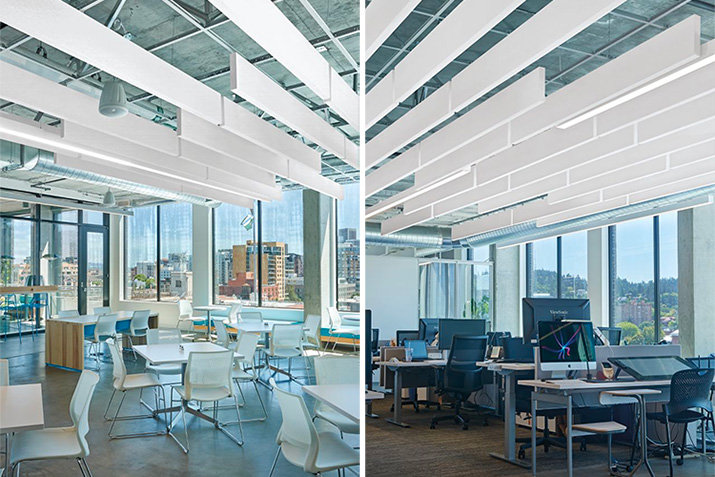 While the blades layout in this open structure space appear to be randomly patterned, they're anything but.
The panels are actually clustered over workstation areas for better speech intelligibility.
Step inside this smart #workspace design:
---
September 16, 2019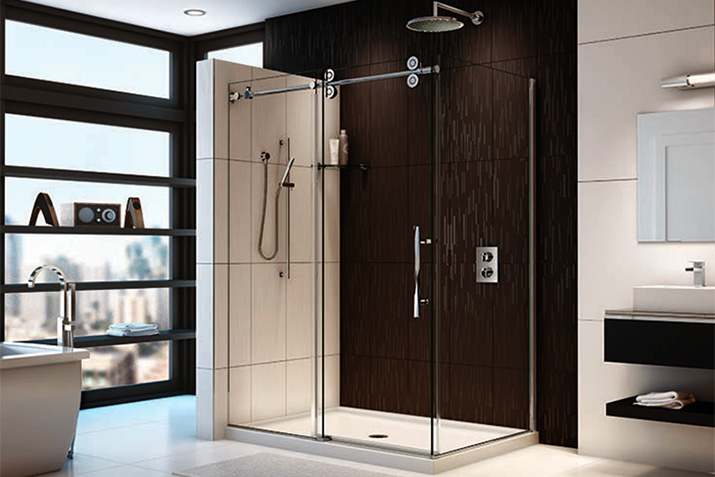 This article gives you practical shower remodeling tips to reduce mistakes to save you time, money and aggravation. So, let's look at 11 shower remodeling mistakes you don't need to make.
---
August 30, 2019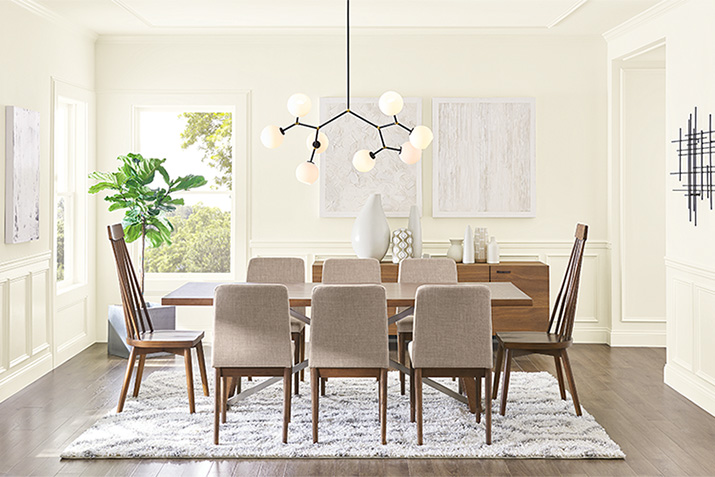 Lay the foundation for refined design by using the right paint for your project. As a design professional, you are particular about every aspect of your project. The space speaks to you, and you develop just the right combination of form, texture and light by choosing the right furniture, linens and light fixtures. Color comes into play as you create a symphony of sorts, directing all of the elements in your design to work together.
---
August 26, 2019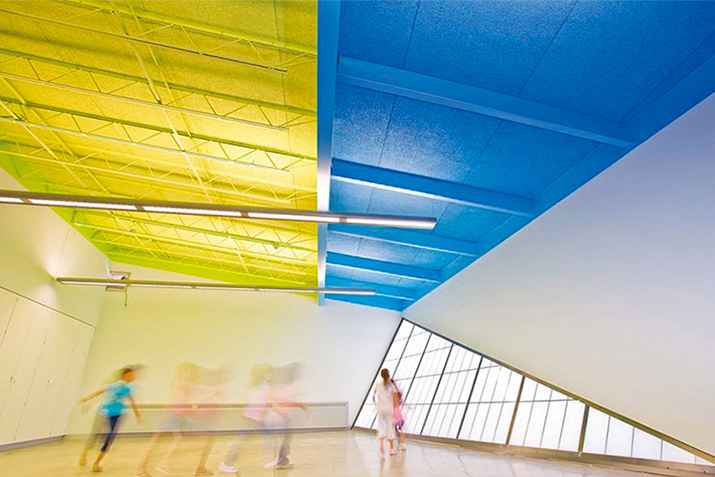 Three-in-One Composite Roof Deck Panels provide acoustics, insulation, and a nailable surface that accepts a wide variety of roofing materials.