architecture - engineering - construction

Interior Design
---
June 19, 2019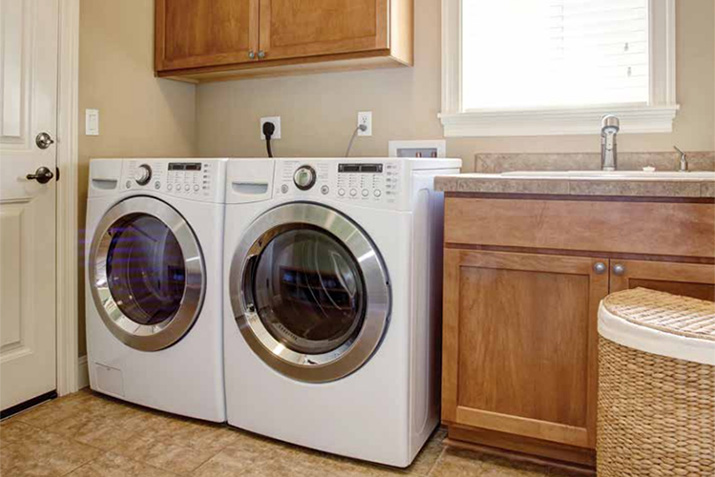 Sherwin-Williams introduces Moisture Vapor Barrier Interior Latex Primer/Sealer, a quick-drying coating designed to help reduce the loss of moisture through walls and ceilings. The new waterborne formula combines a primer and finish into a single, cost-effective solution intended to address moisture vapor problems common in manufactured housing facilities.
---
May 29, 2019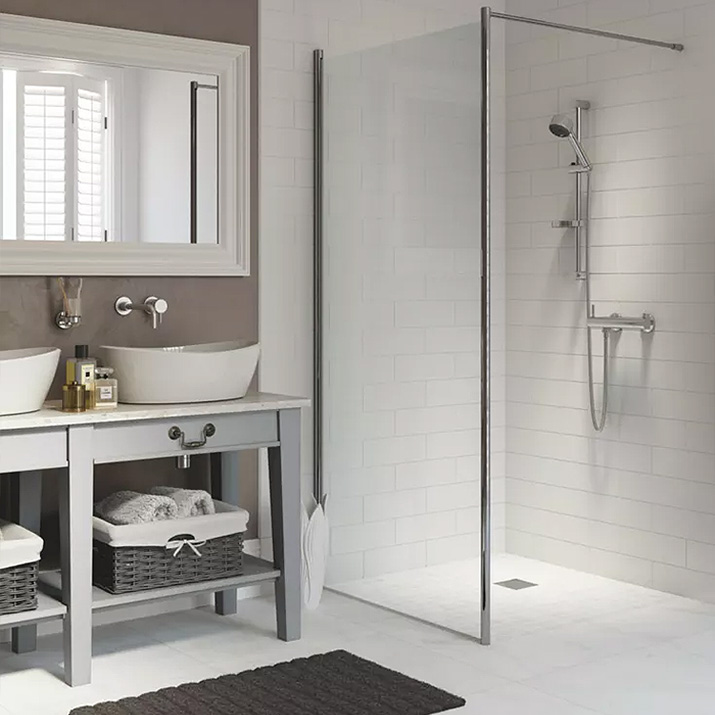 You've looked at one too many issues of Architectural Digest to put up with your crappy, outdated 5' x 8' bathroom any more. You've asked yourself what the heck was the guy who built this home thinking when... This article will show you 6 practical ideas to rock a design for a small minimalist bathroom without busting your budget.
---
May 22, 2019
Certainteed building scientists offer up an acoustical solution that is easy to replicate. Located approximately 30-miles outside of Philadelphia, East Whiteland Township is in the center of Chester County. The township building is typical of local government, a combination of office spaces and meeting facilities in a relatively no-frills municipal building.
---
May 20, 2019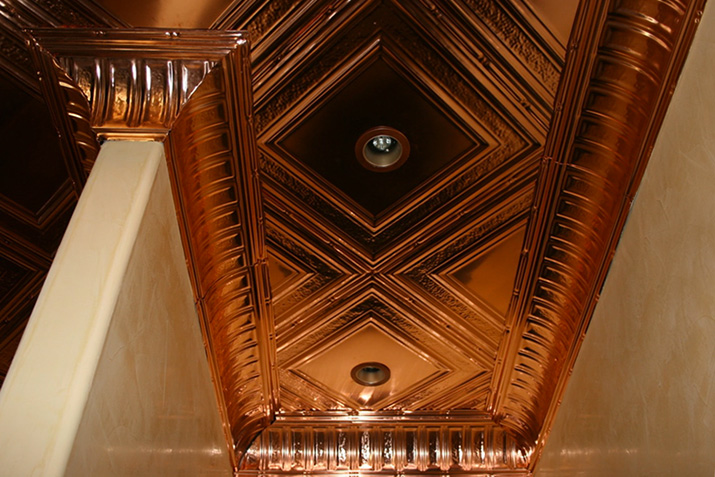 Like tin ceiling tiles, floor tiles and even the ceramic tile, installing copper ceiling tiles doesn't have to be complicated, either. In fact, some of the easiest home renovations are done with copper ceiling tiles. They're easy to clean, beautiful, and durable. Using copper ceiling tiles in your home is a smart move for almost any project.
---
May 2, 2019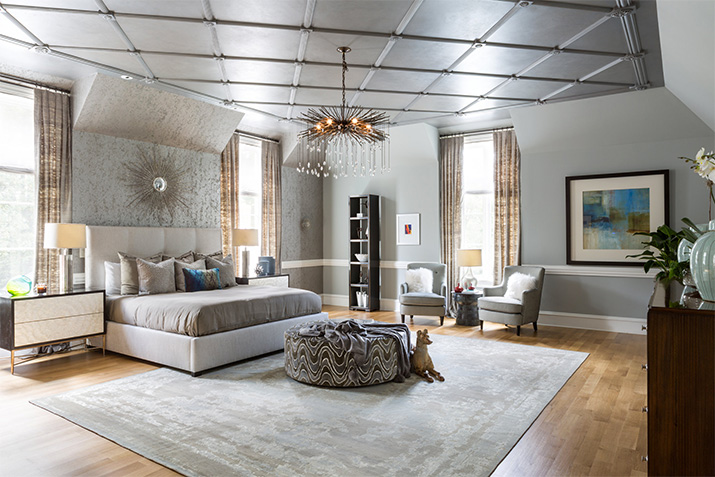 Burnished metallics wrap a cavernous master bedroom into a warm, cozy embrace.
---
April 8, 2019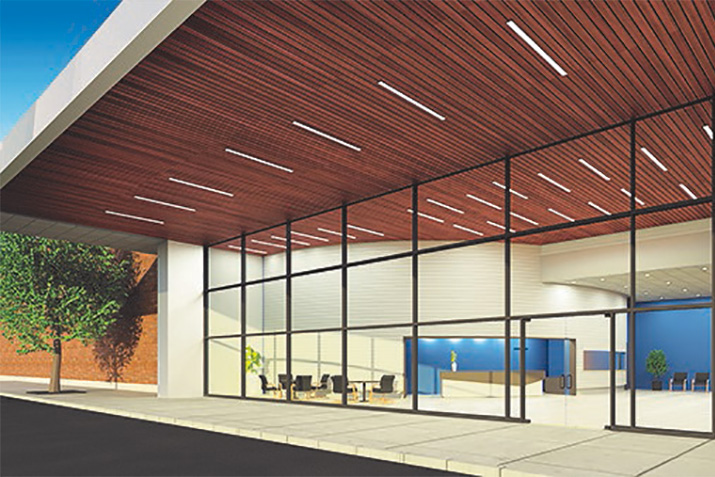 The beauty and warmth of solid wood linear ceiling panels can now be extended from indoors to outdoors with the introduction of WoodWorks® Linear Exterior Solid Wood Panels from Armstrong Ceiling Solutions. Made from Western Hemlock, the panels are specially manufactured to withstand outdoor conditions, making them suitable for use on the underside of soffits, overhangs, and other exterior surfaces that are not directly exposed to the elements.
---
April 1, 2019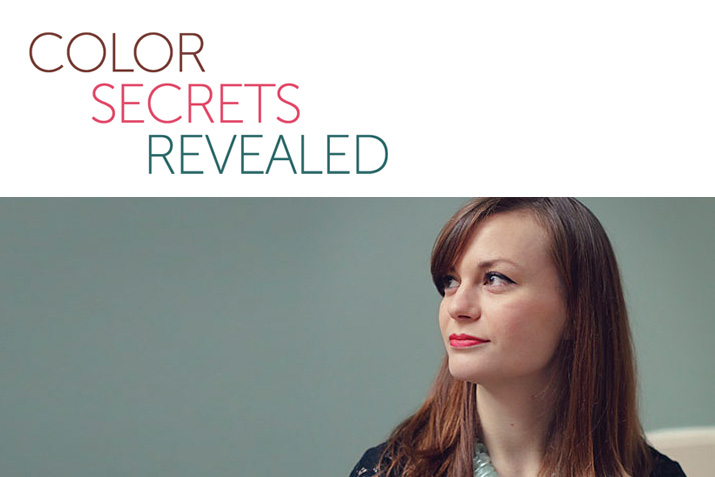 What is it about purple that signifies power and royalty? How did white help our ancestors fight the plague — and how does that dramatic history continue to define the ways we design with it? Kassia St. Clair explores the hidden stories of 75 different colors in her captivating The Secret Lives of Color. We caught up with the author and Elle Decoration color columnist in her London office.
---
January 28, 2019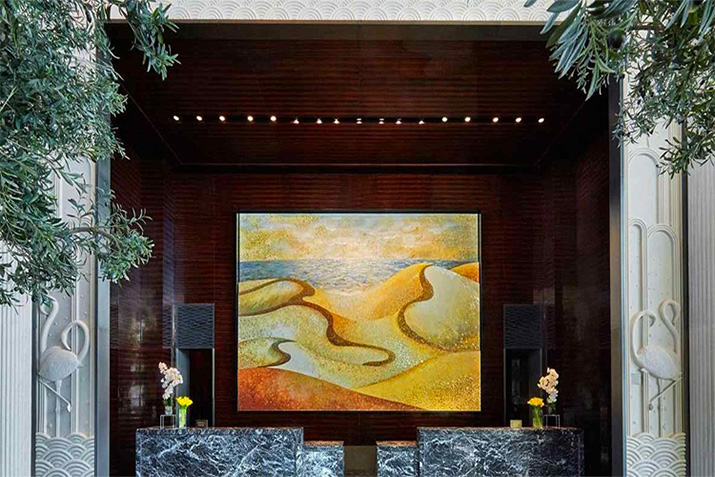 A large global construction company was under extremely tight scheduling constraints to complete a Five Star hotel. The project required several complicated designs that included custom developed patterns, mirror polished grilles, a large complete radius floor grille and geometrically shaped lobby center piece grilles.
---
January 16, 2019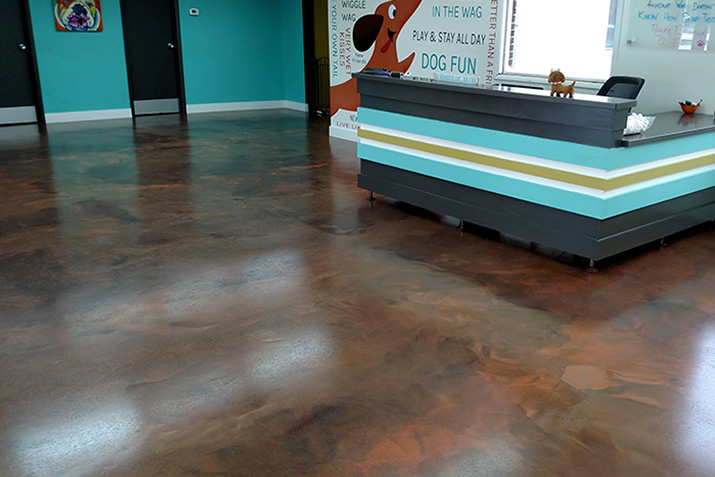 The REFLECTOR™ Enhancer Flooring System is a specialty, high build, self-leveling, fluid-applied floor coating. Engineered for commercial, industrial and residential applications where a durable, long-lasting, aesthetically unique, easy to maintain and completely custom floor is required. Due to the unique and unrepeatable nature of these flooring systems, consult with a technical representative before installing or specifying.
---
December 24, 2018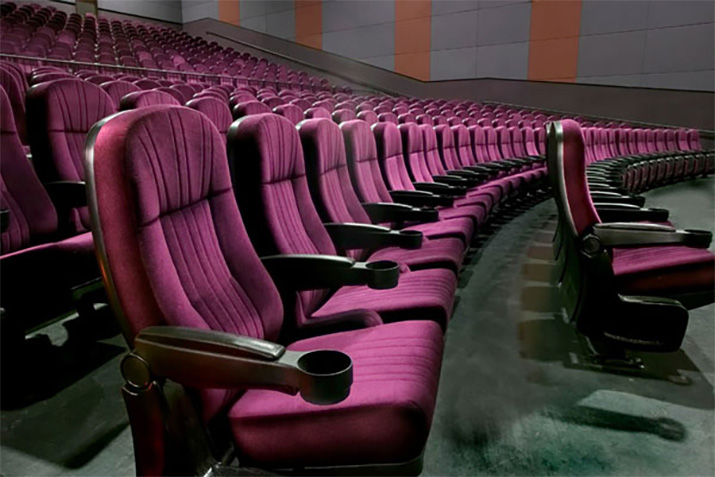 From theatrical productions to business presentations, seating always impacts communication. Some seating concepts, like theatre-style layouts, better focus audience attention on performers and presenters. To optimize communication emanating from the stage, fixed theater seating focuses attention forward and away from nearby attendees.
---
October 24, 2018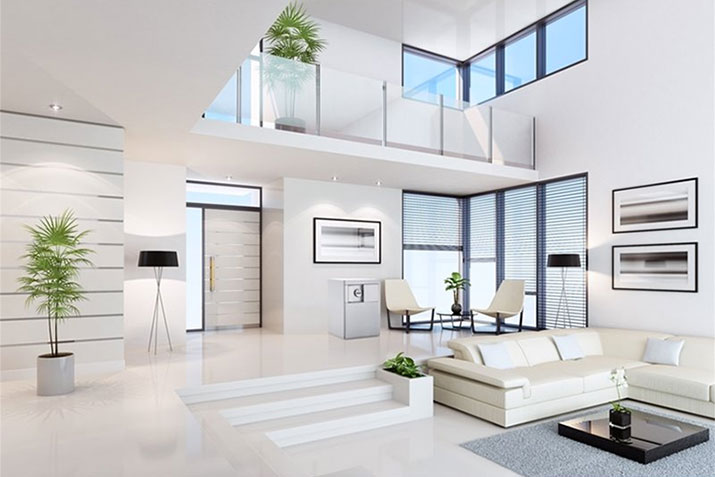 When looking for a safe space to store valuable documents or items, such as jewellery, money, or heirlooms, you want to know that your possessions are as safe as possible. Finnish specialists Kaso Oy offer security solutions that are more than just secure – their safes are capable of protecting your valuables from burglary, fire, and other possible threats.
---
October 22, 2018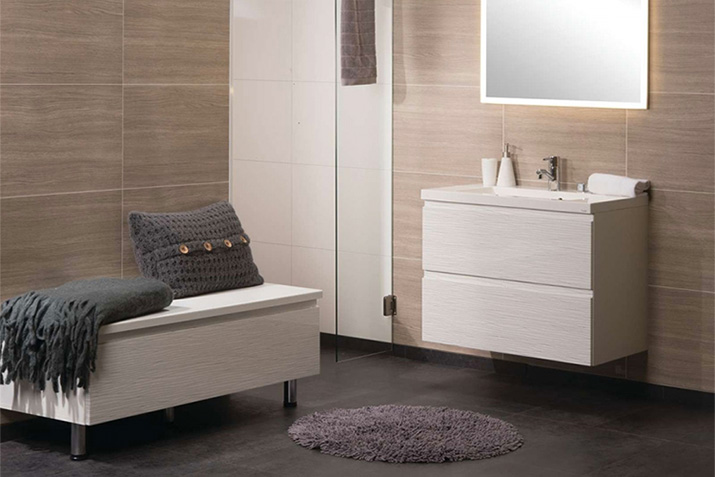 Eliminate the hassle of tile grout joints once and for all. These 100% waterproof laminated wall panels not only come in high-fashion styles like transitional, contemporary, modern farmhouse and shabby chic designs – but they are simple enough for a DIY homeowner or contractor to install who has never worked with the material before.
---
August 9, 2018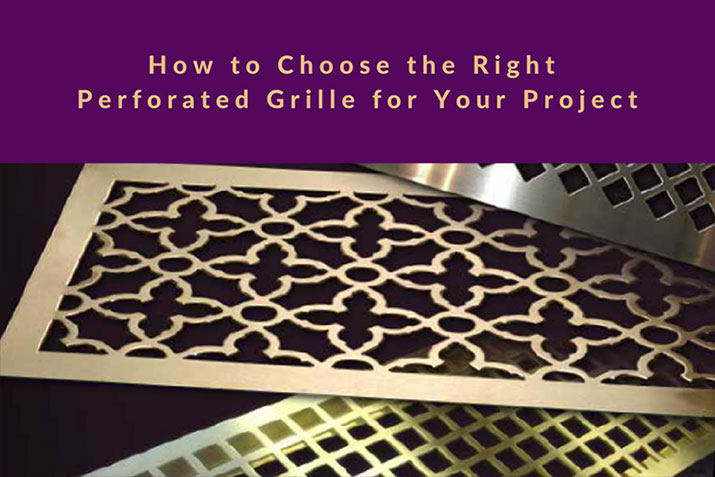 From new builds to historic renovations, perforated metal grilles can elevate any architectural design with patterns ranging from simple to ornate and vintage to modern. No matter your style, a perforated grille can tie together a variety of architectural projects – but how do you choose the right one for your project? We've streamlined the decision-making process into four simple steps.
---
June 15, 2018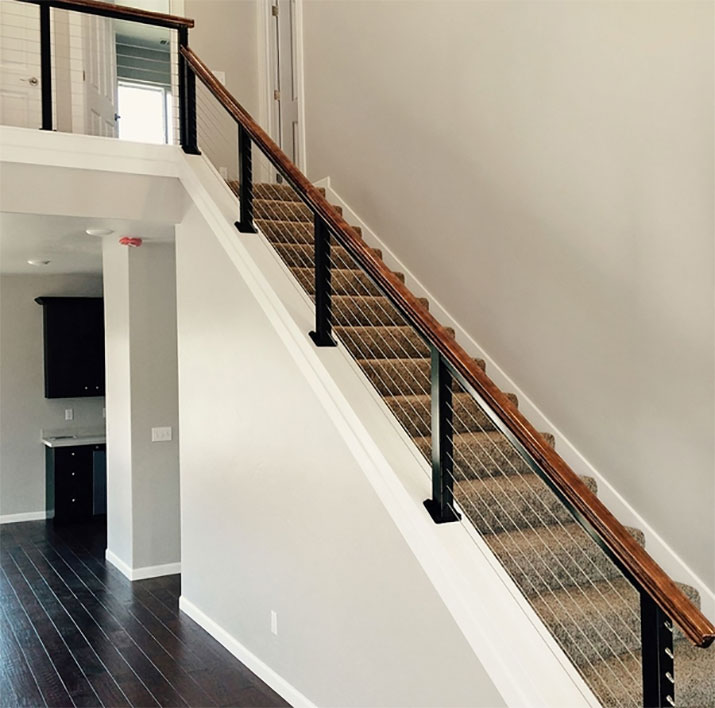 Unlike most other aluminum posts on the market, which are too small and thin-walled to withstand the tension of cable infill, Stainless Cable & Railing™ products are uniquely engineered specifically for cable railing applications.
---
May 16, 2018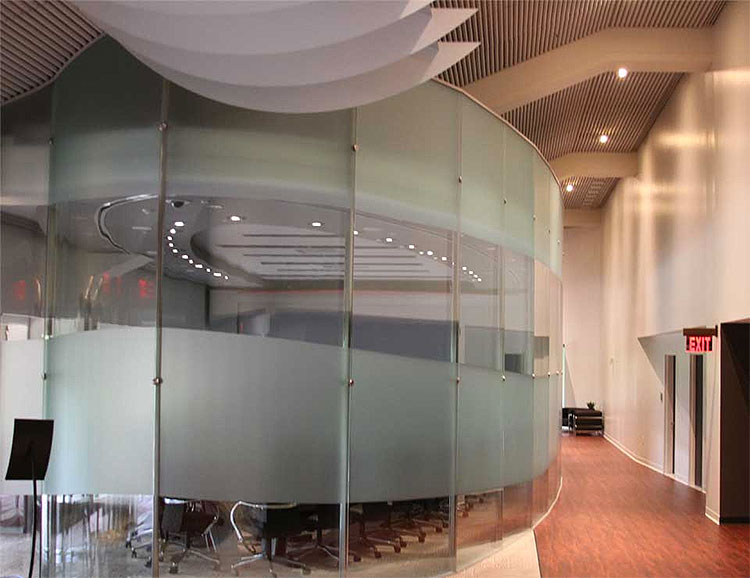 The Elevare™ Mullion High Wall System is an innovative, contemporary looking, complete supporting interior partition system based on the concept of structural facades with the use of vertical aluminum mullions.
---
May 1, 2018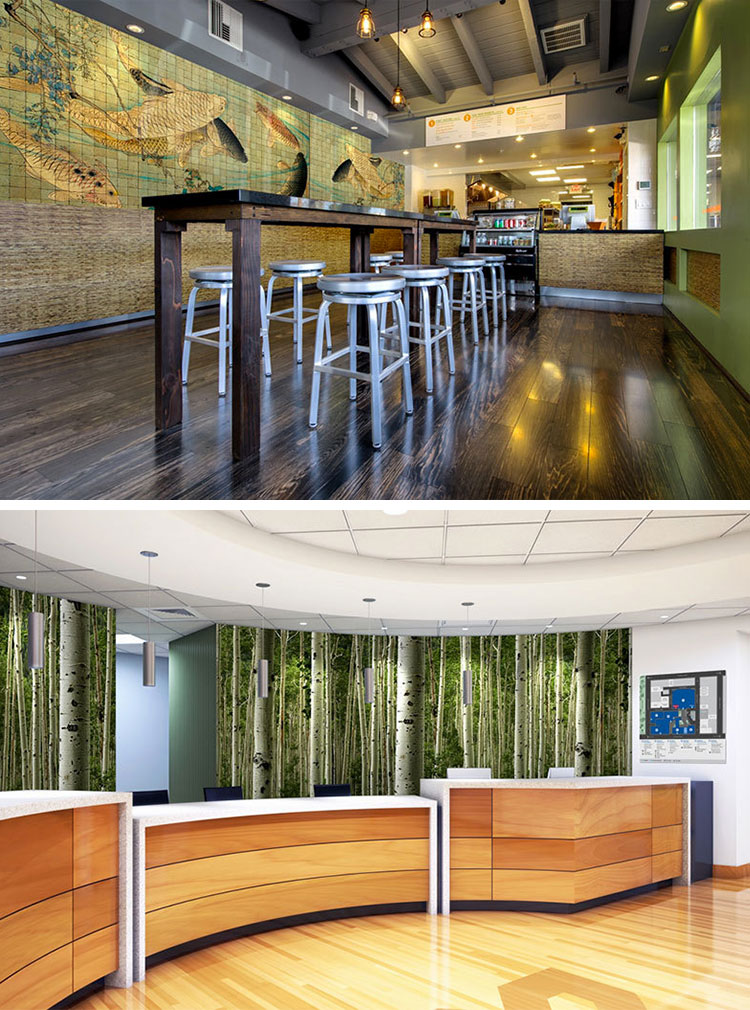 LuxCore are translucent panels that pass sanitary codes and are easy to clean. Therefore, it is suitable for wet environments such as commercial kitchens and baths. LuxCore resists scratching and is highly durable, making it perfect Wall protection in high traffic areas.
---
April 27, 2018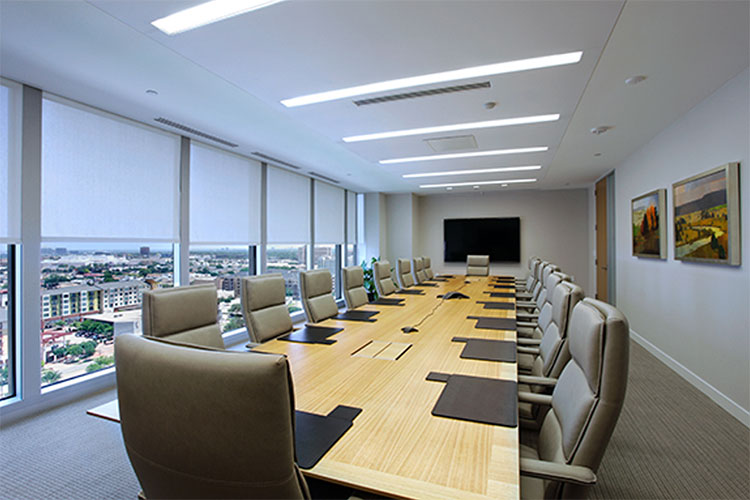 Window shades have been the preferred daylighting control system of choice for several reasons. Shades allow natural light to enter the room while controlling unwanted, uncomfortable glare. They can provide a view to the outside world – even when the shades are down. Heating and cooling cost savings can be substantial and employee productivity improved with the right daylighting control strategy. And to get the most out of solar control shading, motorization and automation are key.
---
April 4, 2018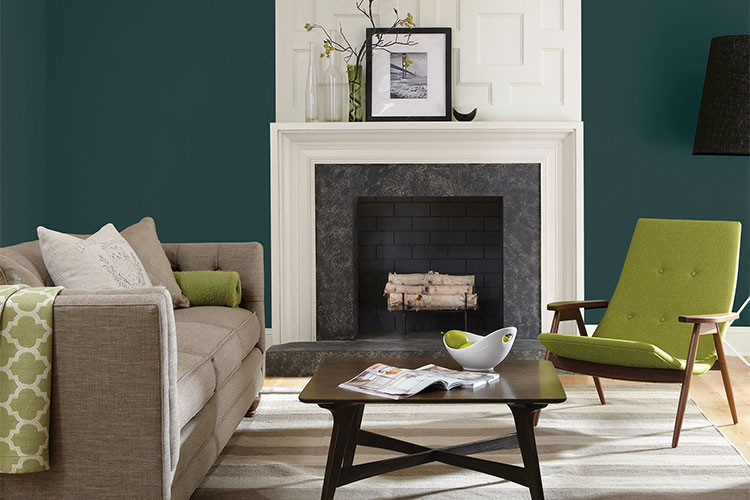 How designing with colors that resist definition will add a new depth of intrigue to any project.
---
April 2, 2018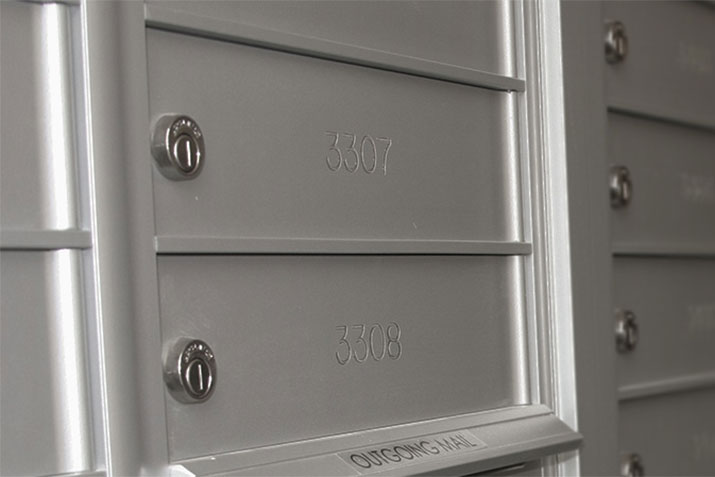 There are many reasons to repair or replace your mailbox system... Maybe it has sustained some damage; maybe you are remodeling the area where it is located; or maybe the next generation mailboxes have security that is far superior to what you are currently using. Regardless of your reason, it is important to understand when it is acceptable to simply replace the existing mailbox with the same type of box, and when you are required to upgrade your mailbox system altogether.
---
March 29, 2018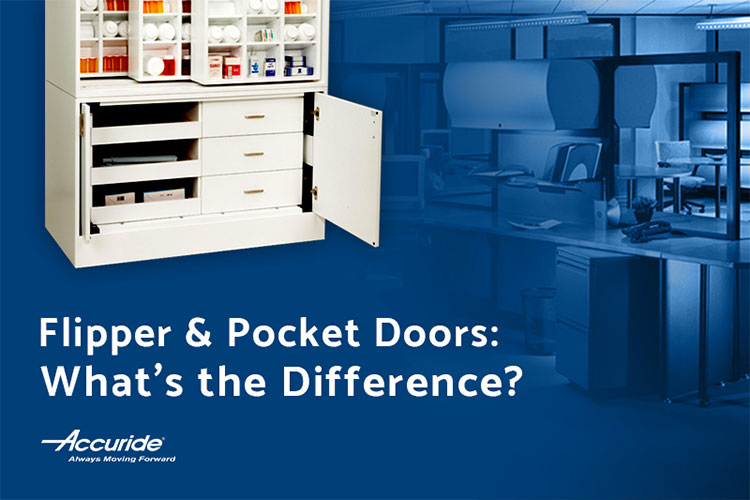 Once relegated to storing console televisions and video cassettes, flipper and pocket doors have made a resurgence in space-saving designs. If you haven't considered or may be totally unfamiliar with, these types of entries, you could be missing out. Here's a quick overview.
Ceiling tiles - what you need to know before you buy (March 23, 2018), Linear Grille Wall Cladding (March 14, 2018), The Benefits of Using Interior Glass in the Office of 2018 (March 5, 2018), Greening A Building from Top to Bottom (February 6, 2018), Linear motion track systems and how they help you (January 29, 2018), Color underfoot: new design possibilities with concrete (January 17, 2018), 7 Things to Consider When Designing a Commercial Interior using Glass Walls (January 9, 2018), From west to east with Howe Green access covers (January 4, 2018), 5 Cutting-edge ideas to use 3D textured designs in your home today (January 2, 2018), A Gateway To A Translucent Space (December 15, 2017), High gloss acrylic wall panels - back painted glass alternative (November 30, 2017), Modern & Seamless Custom Flooring Systems (November 14, 2017), Now from Armstrong ceilings: Tectum wall & ceiling panels (November 9, 2017), New! West Elm Fall/Winter 2017 Paint Palette (November 8, 2017), Andamar Lifestyle Center uses revolving doors to combat wind, air infiltration (October 25, 2017), LumiSplash™ Decorative Laminates with LED Edge Lighting (October 23, 2017), Theater Seating that says enjoy the show! (October 17, 2017), Which Metal Ceiling Tile Finish Is Right For You? (October 11, 2017), Using Glass Creatively In Office Interiors (October 2, 2017), Artistry in Architectural Grilles Custom Laser-Cut Decorative Metal Screen (September 28, 2017), Achieving Sustainability and Luxury in a Multi-Family Project (September 22, 2017), Top Interior Design Ideas with Masonry Veneers (September 19, 2017), 9300 Slides – for the heavier bear (September 18, 2017), Cable railing ideas for indoors - stairs, lofts & more (September 14, 2017), Glass Block with Etchings (September 9, 2017), Tectum III & Tectum IIIP Acoustical Roof Deck (September 7, 2017), Tectum Panel Art (August 18, 2017), Accuride Integrated Access Solutions: The New Frontier of Access Control (August 15, 2017), Top NYC architect selects Feeney for notable barn project (July 26, 2017), You Deserve to be Delighted: 10 Essential Elements to Look for in a Security Entrance Manufacturer (July 25, 2017), Finally a Hands Free Solution to Stop Bathroom Mold with the New Enhanced Broan® InVent™ Series (July 14, 2017), Project Spotlight: Work-friendly Daylight (July 13, 2017), Creating the perfectly flat viewing surface (July 11, 2017), 3135EC Eclipse Undermount: Sliding under the radar (July 9, 2017), Colormix® Forecast 2018 (June 14, 2017), 7 Hot 2017 Bathroom Design Trends You Need to Add Style to Your Space (June 13, 2017), Modular In Plant Offices (May 31, 2017), Draper Launches Acoustical Shading Solution (May 29, 2017), Rustic Meets Modern: Transitional Design Style (May 26, 2017), HERMETIC Industrial Flooring (May 22, 2017), Interior Corner Protection (May 18, 2017), 5 Compelling reasons you need to eliminate your shower pan threshold (May 16, 2017), What is a Drawer Slide and How Do I Choose the Right One? (May 12, 2017), Custom Period-Matched Perforated Grilles (April 26, 2017), Nystrom Launches 1 Inch Pan Floor Door (April 21, 2017), Bulletproof Systems and Accessories for Every Building (April 18, 2017), Decorative quartz flooring: choosing epoxy, urethane, or MMA resin? (April 13, 2017), Space Saving Solutions: Under the Staircase Storage (April 12, 2017), New Design Tools to Meet Green Guidelines (March 30, 2017), Project profile: flooring installation for busy bank in El Paso exceeds tight turnaround expectations while delivering a functional masterpiece (March 27, 2017), Concealed Access Doors, a high-end architectural panel (March 24, 2017), Kalwall Panels featured in "Amoeba Wall," MIT design team's award-winning project (March 20, 2017), How to create theft-proof closets (March 8, 2017), Is polycarbonate the future of architecture? (February 2, 2017), Introducing the 2017 Color of the Year (January 20, 2017), Moving Interiors - Automotive Sliding Systems (January 16, 2017), Loss Prevention: Ramping Up Retail Security for the Holidays (December 21, 2016), Tips to Improve Indoor Air Quality This Winter (December 19, 2016), Make rooms quieter with a little help from EchoControl acoustical shading (November 14, 2016), AAG100 Plaster J-Bead™ Curved Linear Grille (November 9, 2016), New Unicel white paper provides guidance for specifying privacy and shading solutions (October 19, 2016), 5 Crazy Modern Glass Wall Partition Ideas for a Loft Apartment (October 17, 2016), Reflector Designer Metallic Epoxy Flooring (October 14, 2016), Interior Acoustical Finalé Wall Panels (October 10, 2016), Register for a FREE Senseon Secure Access webinar: transforming lock and key systems for commercial environments (October 7, 2016), 4 Tips to Plan for Packages (September 26, 2016), Delray LED Circles: Uno • Dos • Cylindro I/II/III (September 14, 2016), Glass Shower & Tub Enclosures by Fleurco (September 2, 2016), First Appearances Matter: remove the dirt | absorb the moisture | preserve your floors (August 31, 2016), Architects Inspiration Handbook for Glass applications in commercial interiors (August 29, 2016), Mirror polished stainless steel enclosure top and return grilles at New York City Hospital Lobby (August 26, 2016), Accuride's flagship 3800 series slides are now available from bisco (August 12, 2016), 5 Proven Questions to Get the Size of Your Shower Opening Right (July 29, 2016), Commercial Grade Soft-Close Undermount slide (July 27, 2016), Benefits of Decorative Metal Ceilings (July 22, 2016), Designer John Gidding on Finding Color Inspiration (July 18, 2016), Restaurant Ceiling Tiles (July 1, 2016), Sotheby's 2016 Designer Showhouse + Auction (June 8, 2016), The Sir John A MacDonald Building (June 3, 2016), How to "Future-Proof" Your Bathroom (May 13, 2016), Custom shade brackets solve big headache (May 11, 2016), Custom Pocket Headboxes (April 20, 2016), Decorative Panels & Screens (April 4, 2016), Consider Glass Flooring Systems for Dramatic Design (April 1, 2016), Cabinets without keys: combine flexibility, simplicity and security without sacrificing style, performance and profit (March 25, 2016), Howe Green Provides Easy Access in Quality Hill Homes (March 21, 2016), Fleur de Sel (SW 7666) invites comfort and luxury into contemporary Atlanta home (March 18, 2016), The Noise Control Solution - When Acoustics, Style & Toughness Are Required (March 11, 2016), High Performance Coatings (March 7, 2016), Wisconsin Hospitals Use Boon Edam Revolving Doors in Special, Double Entrance Solution (February 15, 2016), Artistry in Architectural Grilles (February 10, 2016), Massive retail shopping mall (February 5, 2016), Decorative Spray-Texture Concrete Overlays (January 29, 2016), 2015 NJ DISCA Excellence in Construction Awards – Tin Ceiling Project (January 8, 2016), 7 Myths about One Level (Curbless) Showers (January 6, 2016), Commercial and Residential Ceiling Tiles (December 7, 2015), Print custom graphics on window shades (December 2, 2015), Protecting Industrial Flooring with Polyaspartic Coatings (November 30, 2015), BP Bright Lights (November 25, 2015), Colored/Stained Conventional & Polished Concrete (November 20, 2015), TecVision Stuns in Utah Home Cinema (November 11, 2015), 3 Common Misconceptions About Epoxy Floor Coatings (November 2, 2015), Advanced Arch Grilles brings Artistry to historical projects (October 28, 2015), They're here! Glass countertops from Innovate Building Solutions (October 14, 2015), As Cooler Weather Approaches, National Home Expert Danny Lipford Launches Satellite Media Event Offering Tips for Seasonal Improvements and Healthy Homes (October 7, 2015), Color of the Month: Get inspired with Black Magic SW 6991 (October 2, 2015), Hanging baffles substantially quiet this LAPD firing range - this benefits everyone who works there (September 30, 2015), Ventilation for you the music fan: brilliant audio performance concealed behind your fan grille (September 23, 2015), Log home meets contemporary (September 16, 2015), Style Squared (September 11, 2015), Bank Security: Balancing the Priorities of Security Managers, Architects, and Facilities (August 31, 2015), Modern Living with Kathy Ireland Discusses the Importance of Indoor Air Quality with Broan-NuTone (August 28, 2015), Ruskin Air Doors Protect Indoor Air Quality (August 28, 2015), 5 Things Nobody Tells You about Shower & Tub Wall Panels (August 26, 2015), University Housing 101 (August 21, 2015), Specialty Glazing (August 20, 2015), Concrete Resurfacing (August 19, 2015), Healthcare Color Palettes (August 12, 2015), Projection Versus Flatscreens (August 6, 2015), Delivering ultra-thermal performance in a unitized curtain wall system (July 31, 2015), Case Study: Sustainability without Sacrificing Beauty - the Linstroth Residence (July 22, 2015), Tectum Panel Art Wall Panels (July 20, 2015), Larger Optically Seamless TecVision Surfaces (July 8, 2015), Sealed Blinds from Unicel Offer Flexibility, Low Maintenance (June 24, 2015), REFLECTOR™ Enhancer Floors (June 19, 2015), 7 Cool Uses of Glass for Contemporary Luxury Homes (June 12, 2015), The Why of White (June 3, 2015), Find Your Color With ColorSnap Studio™ (May 20, 2015), Tectum V Acoustical Roof Deck (May 8, 2015), There's a new trend in the mailbox industry... (May 6, 2015), Concrete repair, resurfacing and epoxy flooring by Super-Krete Products (May 4, 2015), OGDEN flexible curved or circular benches (April 29, 2015), A World Without Windows (April 24, 2015), 5 Tips For How To Fill Perfect Looking Large Planters (April 22, 2015), Would you step out on this glassfloor? (April 10, 2015), L-Bead Installation: New and Improved (April 3, 2015), Create an accent wall with faux-leather wall panels (February 17, 2015), Coral Reef! Jackie Jordan on the 2015 Color of the Year (February 6, 2015), Bottom-Up FlexShades Offer Privacy (February 2, 2015), Nothing says cool quite like high gloss WallPanels (January 16, 2015)