architecture - engineering - construction

Interior Design
---
February 26, 2020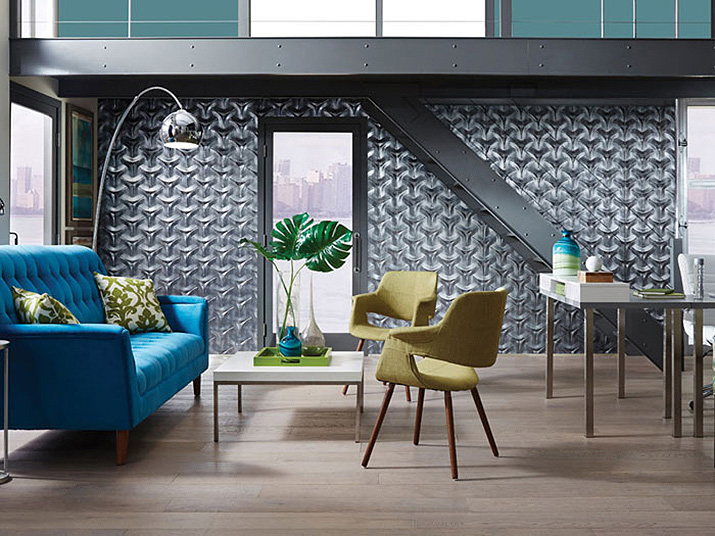 Decorative wall panels can transform the appearance of a space in ways that paint and wallpaper cannot. Using wall panels, you can easily create an eye-catching accent wall or completely resurface the walls of an entire room. Not only do wall panels create a more lasting impression than a coat of paint but they are also easily installed and surprisingly affordable. If you want to resurface the walls in a home or a commercial space, the unique design and texture options make it easier to give your project a stylish look.
---
December 27, 2019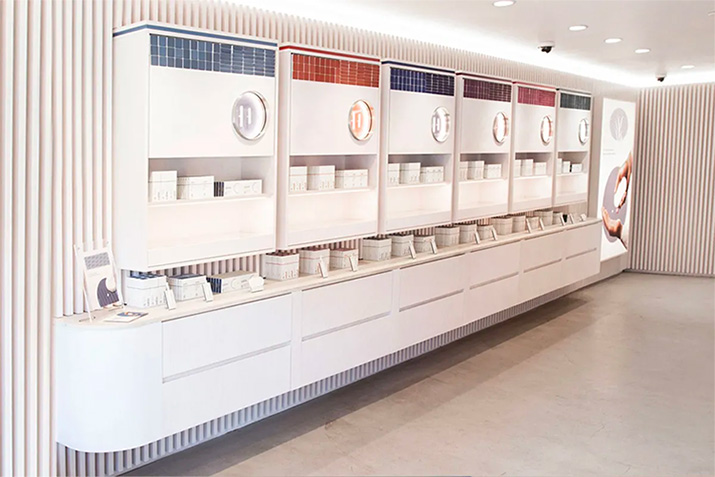 As cannabis retail spaces and dispensaries become increasingly common, their aesthetic is changing. Gone are the days in which every dispensary was either a shabby, chill "hangout" or a clinical, doctor's office-like space. Now, sophisticated and contemporary cannabis retail design spaces are becoming the norm. Clean lines, brightly lit spaces, and tastefully displayed products are what consumers want in the new world of widespread cannabis acceptance—but achieving this aesthetic comes with its own challenges.
---
December 20, 2019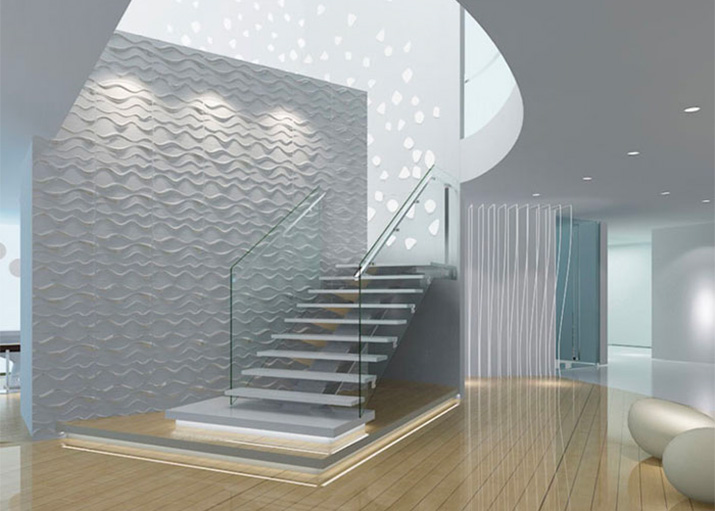 Over the past few years, 3D wall panels have become a fashionable trend in interior home decorating. With 3D wall tiles, you can completely transform the look of a room with a contemporary product that is affordable, easy to install, and eco-friendly.
Whether you want to completely cover a wall or simply add a few wall tiles as more of an accent piece, 3D wall paneling refreshes the look of a room.
As people become more environmentally conscious, the appeal of an environmentally-friendly home renovation product grows. These panels are made of renewable and degradable natural bamboo pulp. They're eco-friendly and safe to work with.
These high quality tiles come in a wide variety of styles and have a textured appearance that transforms the appearance of any space and helps make your walls stand out.
---
November 13, 2019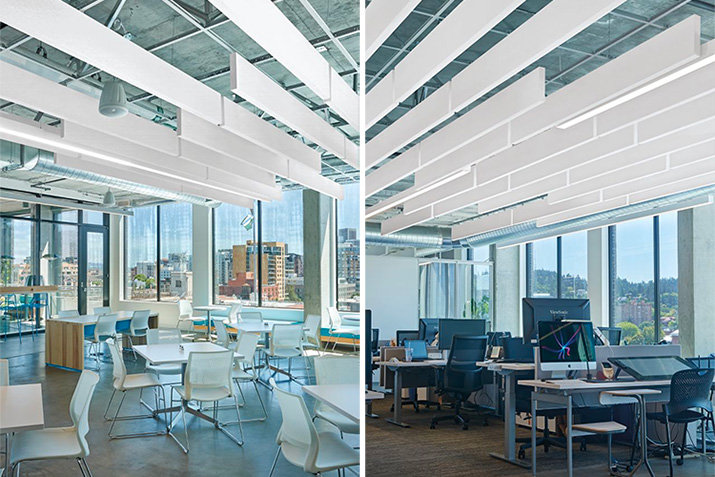 While the blades layout in this open structure space appear to be randomly patterned, they're anything but.
The panels are actually clustered over workstation areas for better speech intelligibility.
Step inside this smart #workspace design:
---
September 16, 2019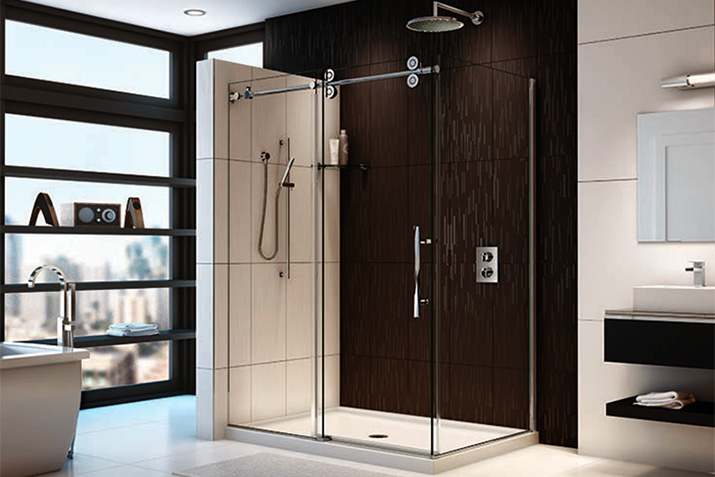 This article gives you practical shower remodeling tips to reduce mistakes to save you time, money and aggravation. So, let's look at 11 shower remodeling mistakes you don't need to make.
---
August 30, 2019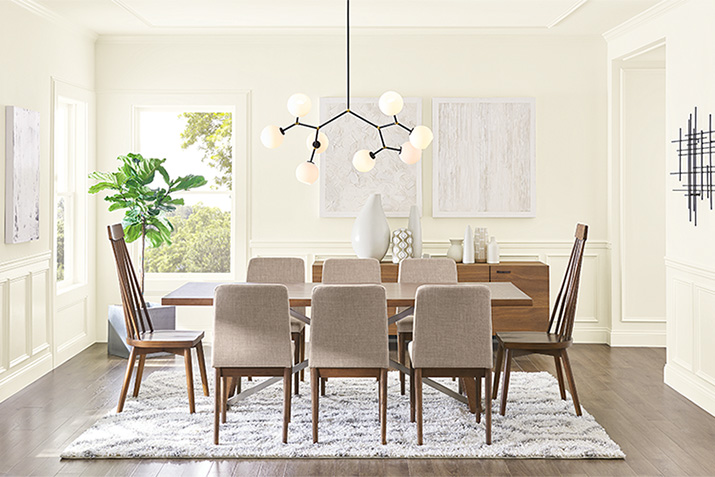 Lay the foundation for refined design by using the right paint for your project. As a design professional, you are particular about every aspect of your project. The space speaks to you, and you develop just the right combination of form, texture and light by choosing the right furniture, linens and light fixtures. Color comes into play as you create a symphony of sorts, directing all of the elements in your design to work together.
---
August 26, 2019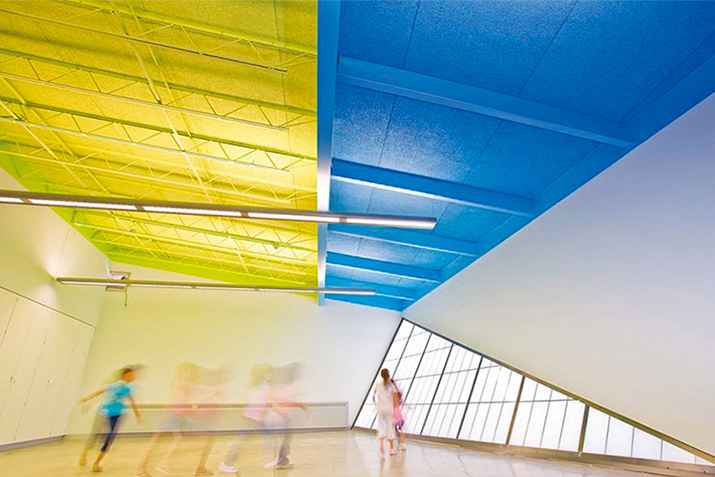 Three-in-One Composite Roof Deck Panels provide acoustics, insulation, and a nailable surface that accepts a wide variety of roofing materials.
---
August 23, 2019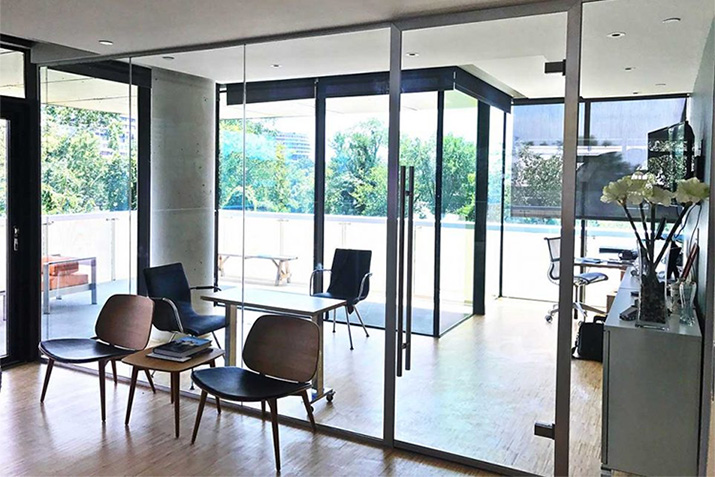 Collaboration. Transparency. Problem Solving. Change. If your office space is not set up to foster and facilitate all of the above, it may be holding you back. The more sophisticated our understanding of office dynamics becomes, the more it is clear a work space is so much more than a place to plop a computer.
---
August 21, 2019
Create custom fixtures with Dos Curve LED modules.
---
August 9, 2019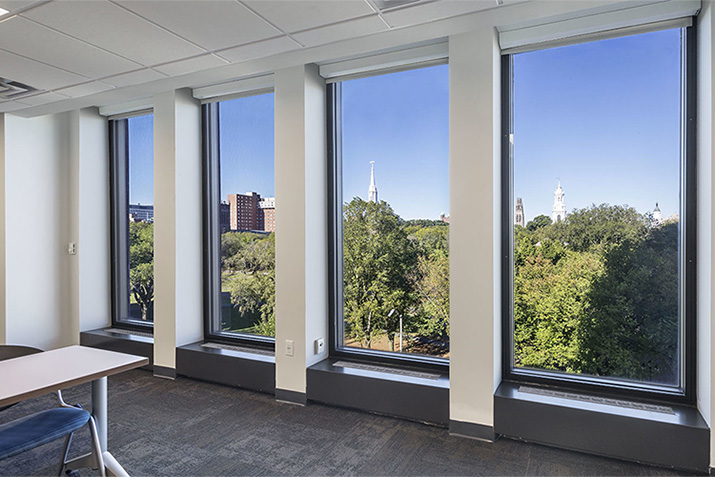 While many are aware of the wide selection of finishing choices available for architectural aluminum products installed on buildings' exteriors, some may not know that they have the same creative freedom and performance reliability for interior finishing options. With Linetec as your single-source solution for finishing, not only is the color selection practically unlimited, so are the combinations of shades, textures and patterns for distinctive exterior and interior applications. Interior applications for finished architectural aluminum products go beyond the inside surfaces of curtainwall, storefront, window, entrance and skylight systems. Aluminum also is a top material of choice for interior wall cladding, framing systems, doors, column covers, handrails and light shelves.
---
August 7, 2019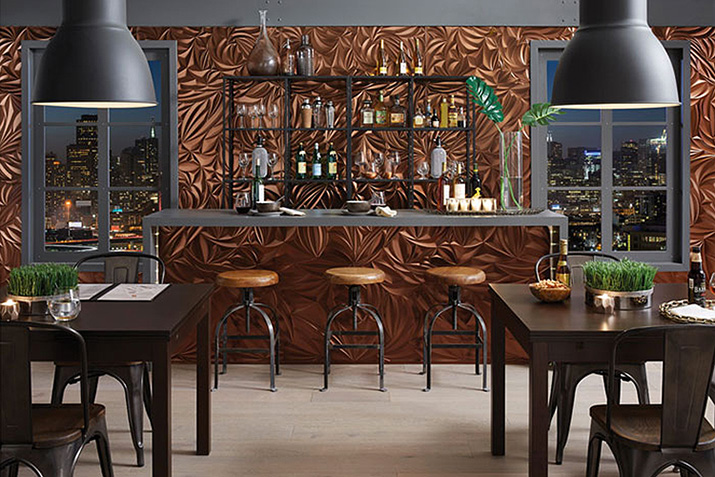 If you are looking to give your work area or home more glamour, then you can turn the walls into focal points by using panels to decorate them. These decorative wall panels come in different sizes, styles, shapes, and materials. They can transform simple decorations into outstanding spaces with a lot of artistic flairs. These decorative wall panels don't always cover the wall fully, but that is the case most of the time. Not only do the panels stand out because of their small nature, but they have the ability to absorb sound.
---
June 19, 2019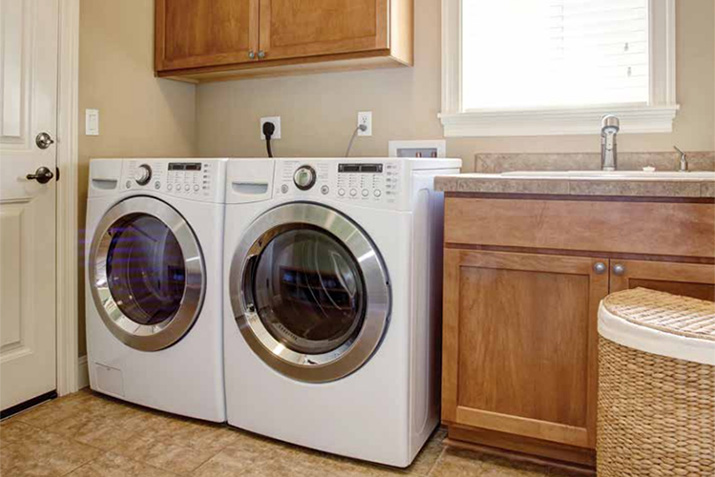 Sherwin-Williams introduces Moisture Vapor Barrier Interior Latex Primer/Sealer, a quick-drying coating designed to help reduce the loss of moisture through walls and ceilings. The new waterborne formula combines a primer and finish into a single, cost-effective solution intended to address moisture vapor problems common in manufactured housing facilities.
---
May 29, 2019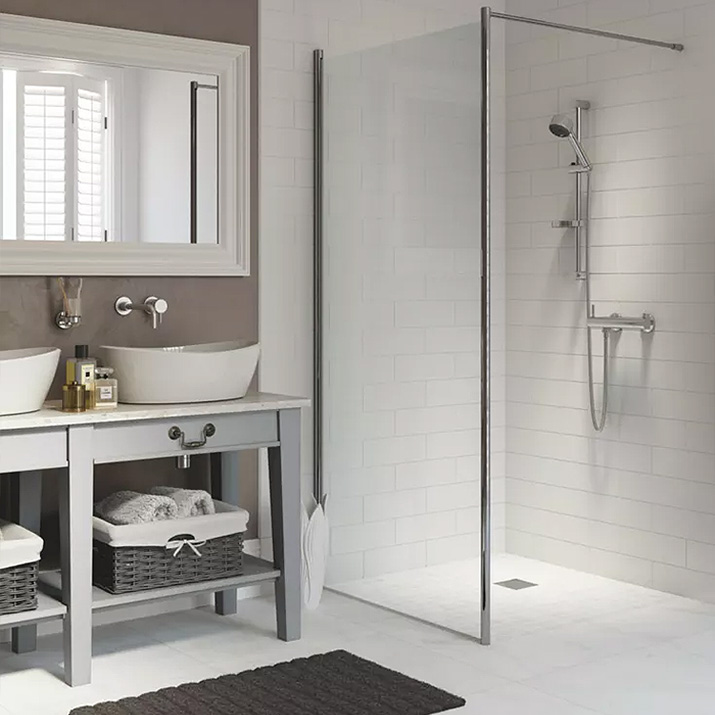 You've looked at one too many issues of Architectural Digest to put up with your crappy, outdated 5' x 8' bathroom any more. You've asked yourself what the heck was the guy who built this home thinking when... This article will show you 6 practical ideas to rock a design for a small minimalist bathroom without busting your budget.
---
May 22, 2019
Certainteed building scientists offer up an acoustical solution that is easy to replicate. Located approximately 30-miles outside of Philadelphia, East Whiteland Township is in the center of Chester County. The township building is typical of local government, a combination of office spaces and meeting facilities in a relatively no-frills municipal building.
---
May 20, 2019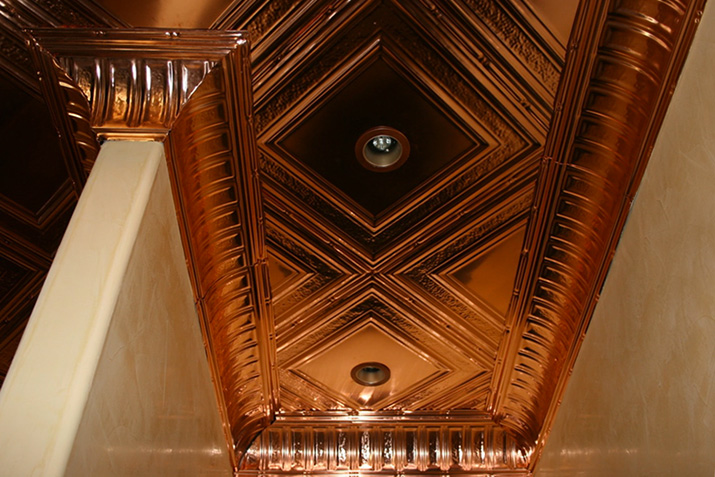 Like tin ceiling tiles, floor tiles and even the ceramic tile, installing copper ceiling tiles doesn't have to be complicated, either. In fact, some of the easiest home renovations are done with copper ceiling tiles. They're easy to clean, beautiful, and durable. Using copper ceiling tiles in your home is a smart move for almost any project.
---
May 2, 2019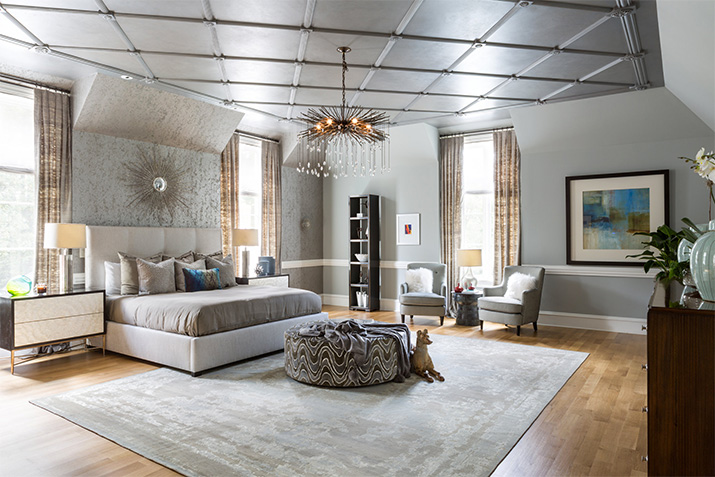 Burnished metallics wrap a cavernous master bedroom into a warm, cozy embrace.
---
April 8, 2019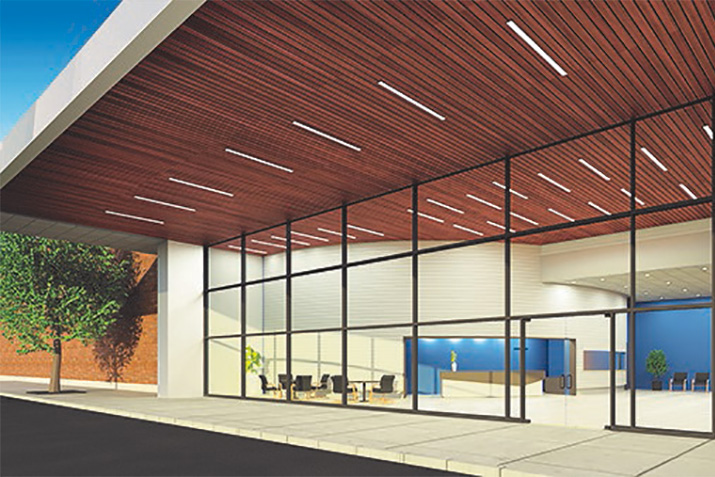 The beauty and warmth of solid wood linear ceiling panels can now be extended from indoors to outdoors with the introduction of WoodWorks® Linear Exterior Solid Wood Panels from Armstrong Ceiling Solutions. Made from Western Hemlock, the panels are specially manufactured to withstand outdoor conditions, making them suitable for use on the underside of soffits, overhangs, and other exterior surfaces that are not directly exposed to the elements.
---
April 1, 2019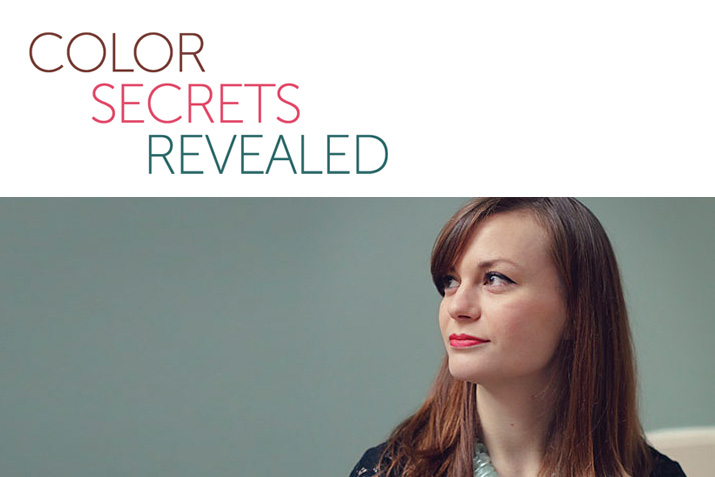 What is it about purple that signifies power and royalty? How did white help our ancestors fight the plague — and how does that dramatic history continue to define the ways we design with it? Kassia St. Clair explores the hidden stories of 75 different colors in her captivating The Secret Lives of Color. We caught up with the author and Elle Decoration color columnist in her London office.
---
January 28, 2019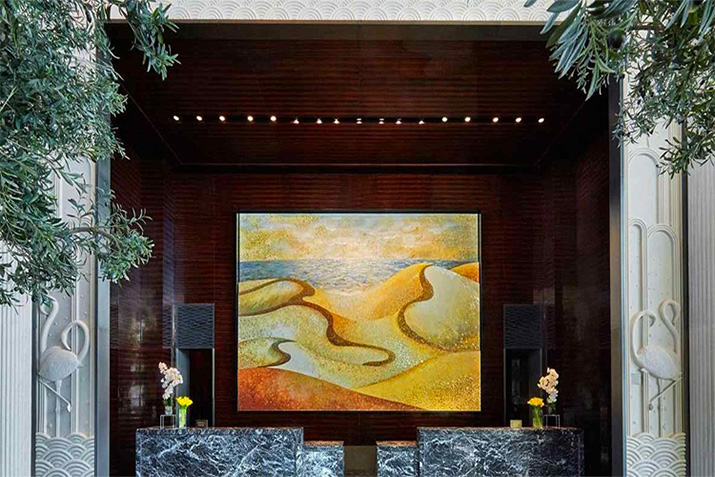 A large global construction company was under extremely tight scheduling constraints to complete a Five Star hotel. The project required several complicated designs that included custom developed patterns, mirror polished grilles, a large complete radius floor grille and geometrically shaped lobby center piece grilles.
---
January 16, 2019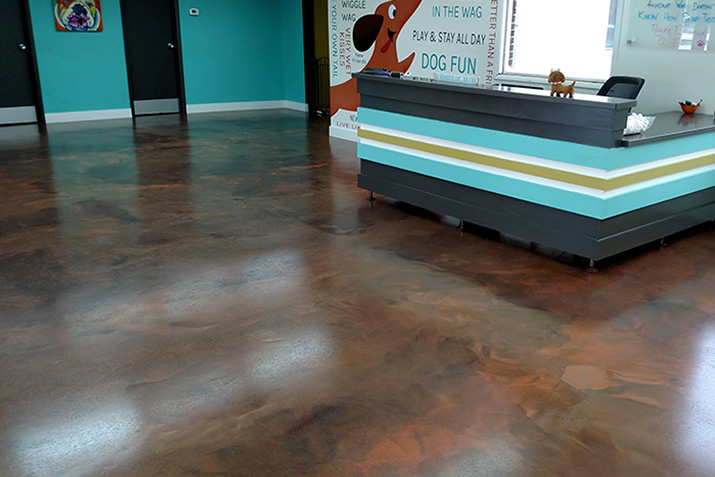 The REFLECTOR™ Enhancer Flooring System is a specialty, high build, self-leveling, fluid-applied floor coating. Engineered for commercial, industrial and residential applications where a durable, long-lasting, aesthetically unique, easy to maintain and completely custom floor is required. Due to the unique and unrepeatable nature of these flooring systems, consult with a technical representative before installing or specifying.