architecture - engineering - construction

Interior Design
---
March 17, 2021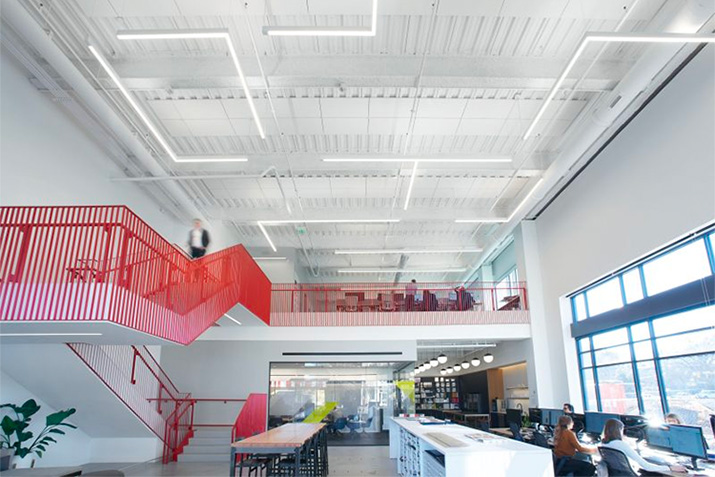 LYRA PB Direct-Apply Acoustical Ceiling and Wall Panels provide sustainable and acoustical options for a wide variety of applications and install direct-to-structure using adhesive.
---
March 10, 2021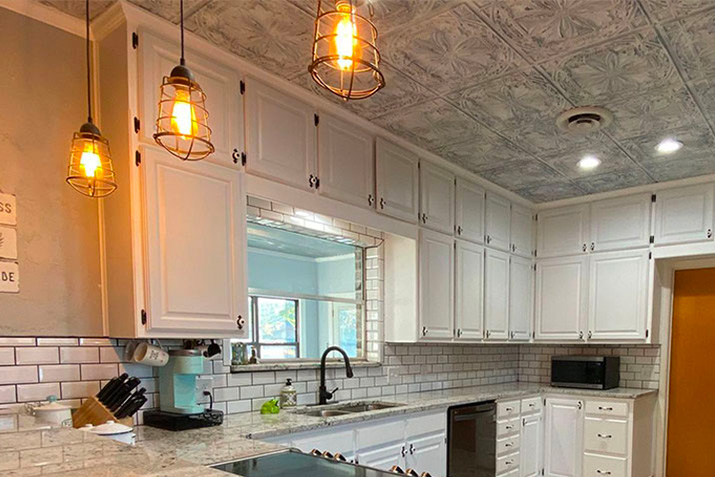 Faux tin ceiling tiles – thanks to their plastic composition and look of real tin - have distinct advantages for your home. However, that doesn't necessarily mean they're the best choice for your ceiling. Here, we'll focus on real tin tiles and explain why you should invest in this ceiling material.
---
January 29, 2021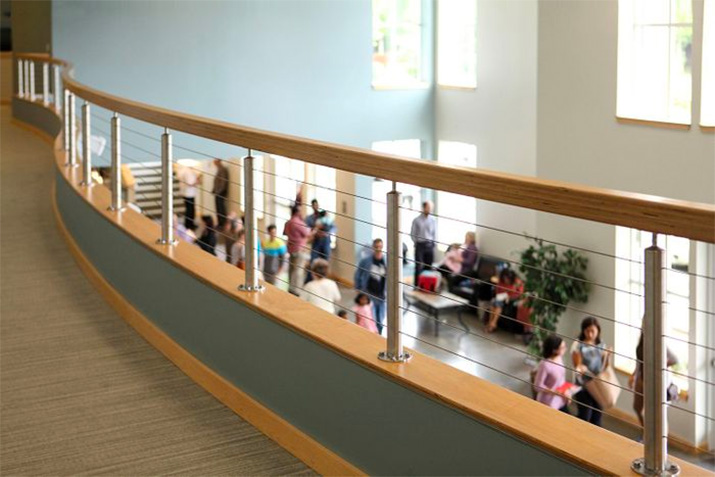 Stainless steel cable railing systems are revered for their beauty and longevity. The brushed finish, subtle curves and bold lines of the round stainless steel cable railing systems give them modern eye appeal and class that exceed anything on the market today.
---
January 25, 2021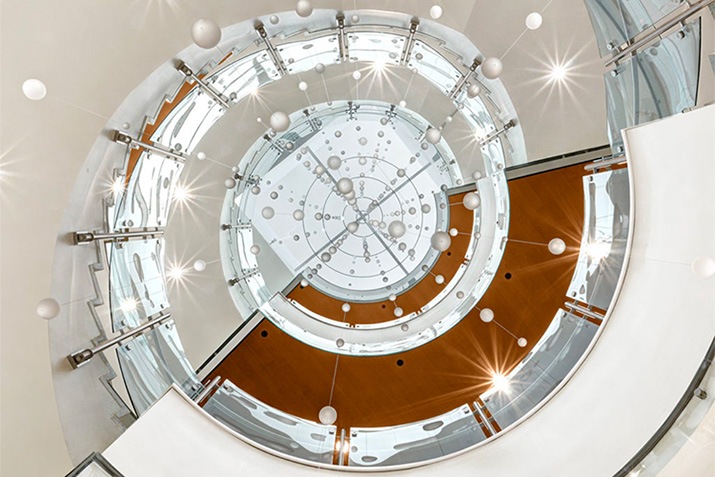 Today's commercial designs are all about organic, open concepts, which means glass elements are in high demand. In addition to enhancing views and creating a sense of openness, glass also promotes daylighting, which delivers health benefits and contributes to energy savings. The growing popularity of glass is great news for glaziers, but it can also be daunting – especially when it comes to specifying railings. While glaziers know glass, a high-performance glass railing system requires specialized engineering that may fall outside of their comfort zone or realm of expertise.
---
January 20, 2021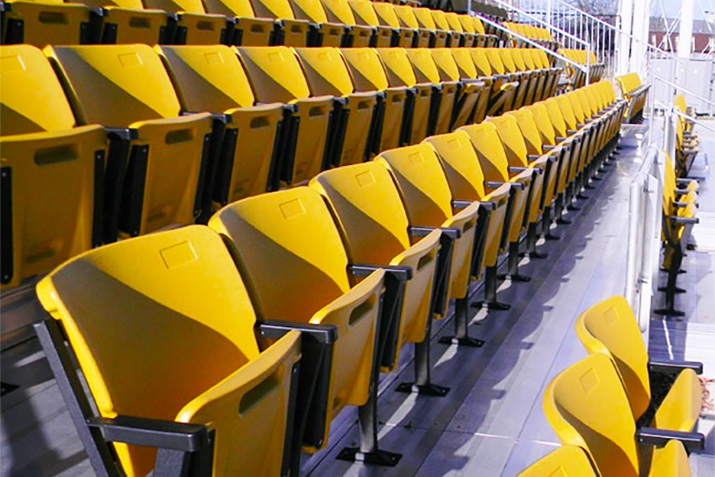 The popularity of bleachers in football stadiums, high school gyms and fire stations can be explained by pure economics. Businesses that rely on high attendance and accessibility to concessions use bleachers to increase their profits. Aluminum and steel bleachers may not be as comfortable as padded chairs, but they allow sports teams to drive up attendance numbers.
---
January 1, 2021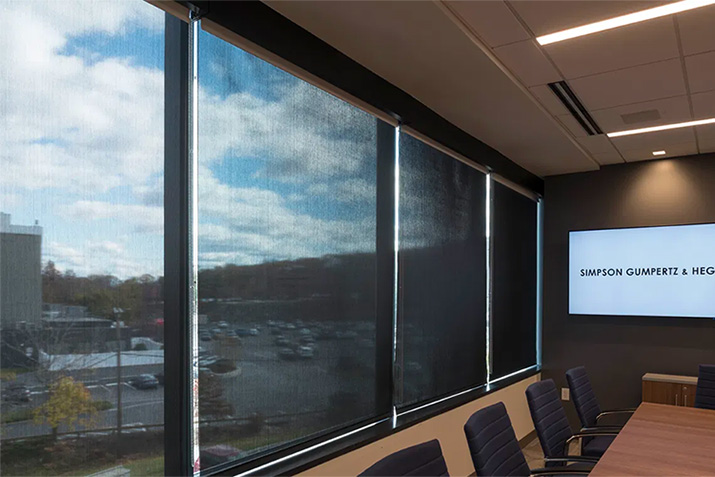 Shade automation helps improve productivity by reducing glare and solar heat gain, while still allowing natural daylight and views to the outside. When we introduced our IntelliFlex® I/O scalable, automated shade control system, we knew we were onto something good. IntelliFlex I/O is highly customizable and can grow and adapt as needs change without replacing existing hardware and wiring, providing a scalable automation solution ideal for projects no matter how big or complex.
---
December 28, 2020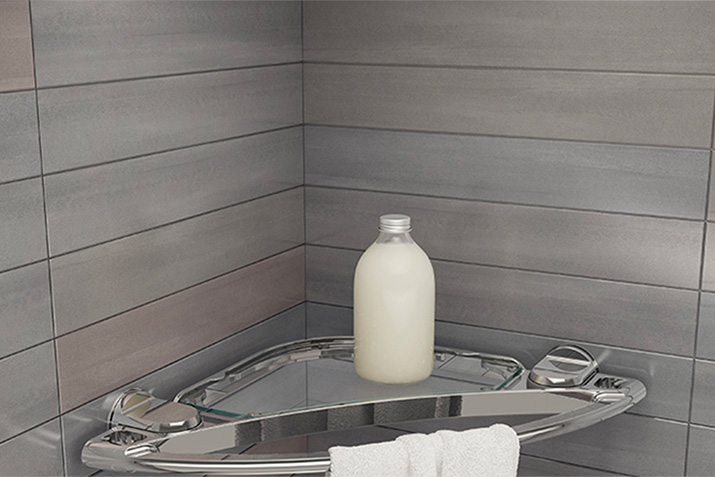 So, you're sick and tired of cleaning tile shower grout and are determined to buy a shower wall panel system to eliminate the hassle of moldy and dirty joints once and for all. You said to yourself, "How difficult can it be buying shower wall panels?" Of course, you said this BEFORE you got down to the task at hand. Then you found soooo many different products, sizes, thicknesses, and installation methods it made your head spin. Suddenly, the simple – I'm buying shower wall panels – wasn't simple any longer. Different manufacturers making different claims. You don't know what to believe. It started sounding as one-sided as cable news channels reporting on the political candidates – ha! ha!
---
December 16, 2020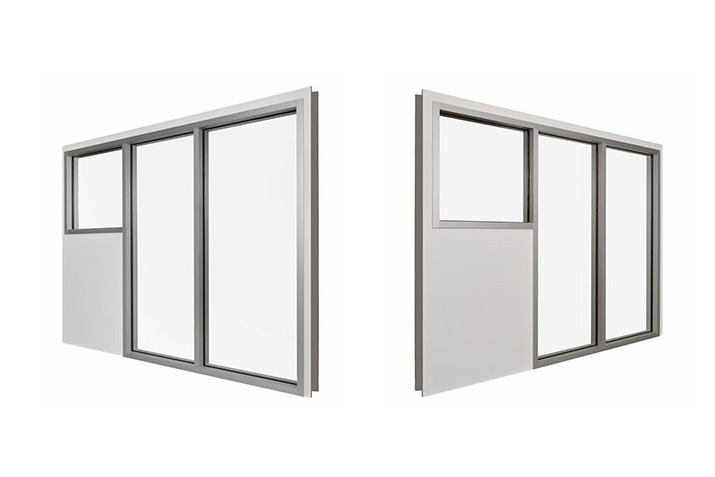 Open space is very popular in commercial buildings. Our InFrame® Interior Framing System opens up interior spaces and allows more light inside. Ideal for several building applications, the system is sturdy yet adaptable, bringing beauty inside.
---
November 2, 2020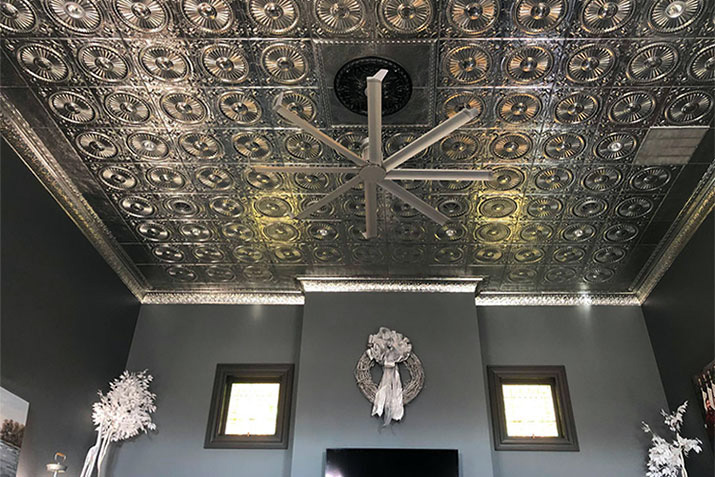 If you're looking to give your home some extra flair, investing in tin ceiling tiles is one way to go about it. By opting for this design, you'll have a choice of various materials and installation systems. Furthermore, you could either purchase authentic tin tiles or choose faux tin tiles as a cheaper alternative. Either way, installing these will give your home that look of vintage charm.
---
September 21, 2020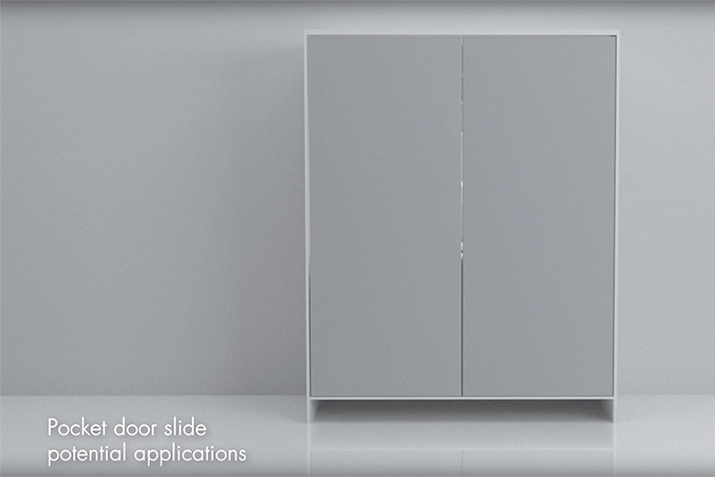 Searching for a solution to household clutter? #Accuride pocket doors can help create a more peaceful, organized home with clean, concealed storage for kitchen cabinets, media centers and so much more. Find the right #pocketdoor for your next project:
---
September 2, 2020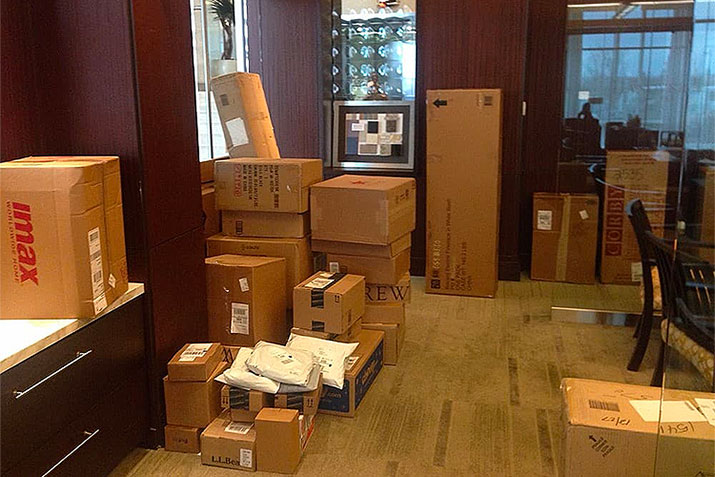 Residential deliveries have been on the uptick for several years, but the COVID-19 pandemic has blown the lid off the box. An analysis of April Package Concierge transaction data shows an increase of nearly 28% YOY and is rivaling that of the past holiday season.
---
August 24, 2020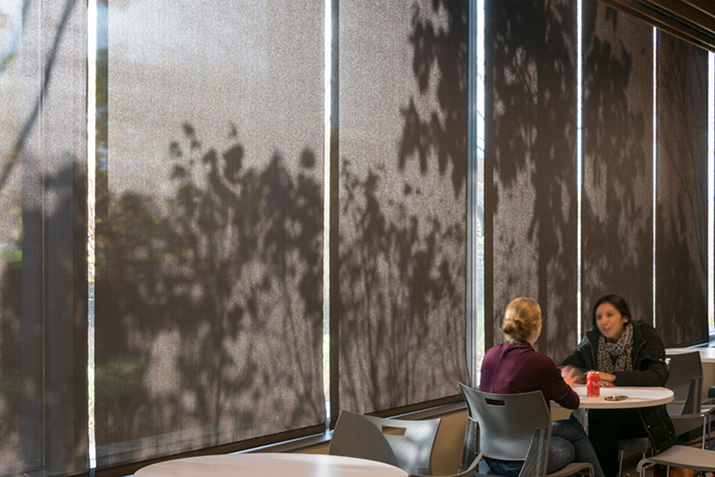 Modern architecture relies more on windows than ever before. Glazing advances in modern windows lower heat loss, cut air leakage, and improve comfort and minimize condensation. However, glare, solar heat gain, and direct sunlight still can diminish the comfort of interior spaces. This makes it more difficult to perform basic work functions and endangers occupant comfort.
---
August 3, 2020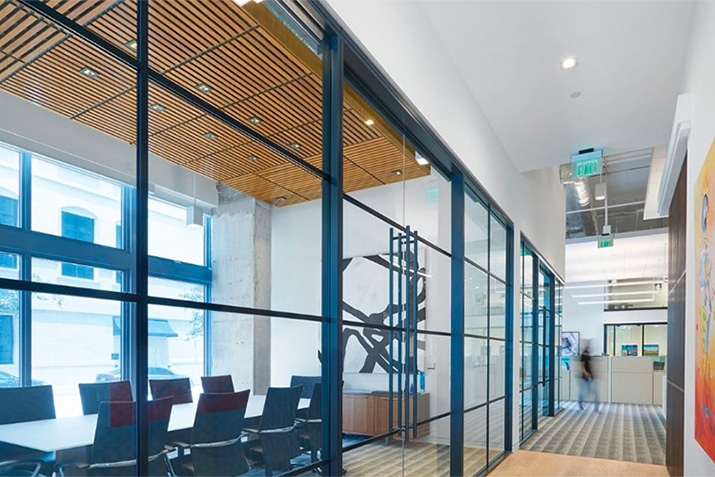 Create flexible spaces that accommodate change. Ensure speech privacy that meets industry standards. Reduce noise and keep it from traveling to adjacent spaces. How to quiet every space >
---
July 17, 2020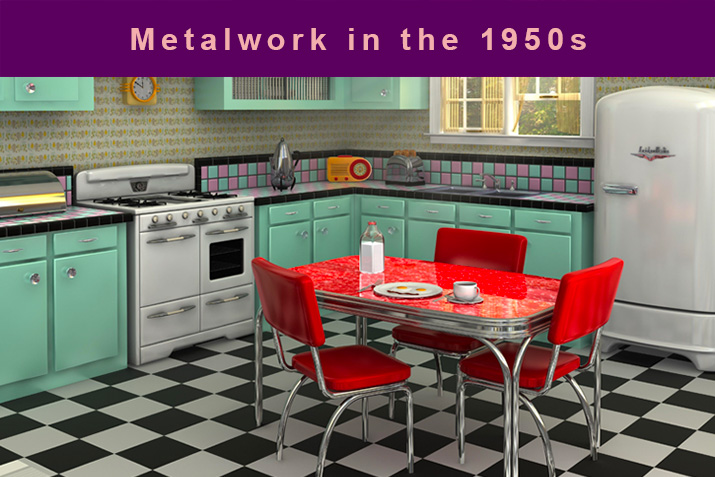 By the time World War II ended in 1945, the United States had established itself as a global force on many fronts, including the metalwork industry. That surge of momentum spilled over into a new decade, as the midway point of the 20th century saw the introduction of new machinery and applications. Below, we'll dive into what you need to know about 1950s metalwork.
---
June 12, 2020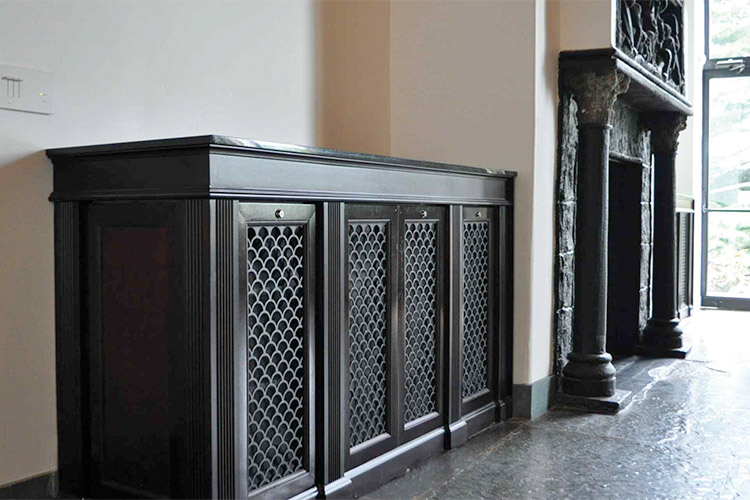 This stately fieldstone mansion, built in the mid-1800's, was a vacation home to famous Presidents and Authors. Custom Period-Matched Perforated Grille PatternsCustom fabricated bronze perforated grilles blended nicely with the rich mahogany woodwork that has stood for over 100 years.
---
June 8, 2020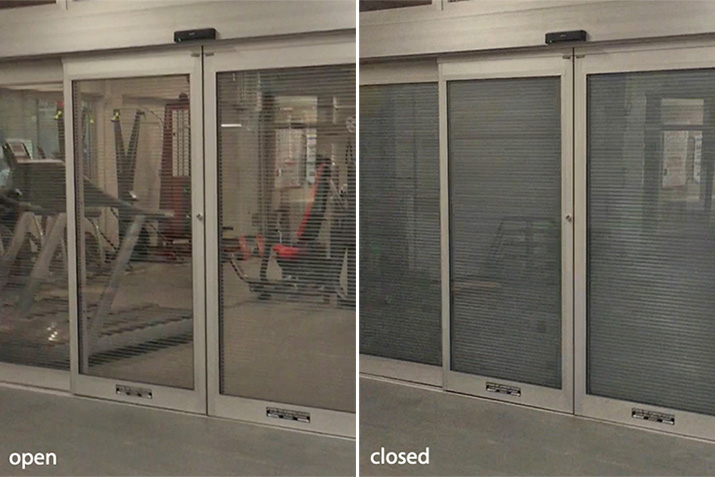 Vision Control® XS enables easy and automatic louver operation from a remote control, tablet or smartphone. Windows, doors and other openings in busy healthcare, commercial and educational environments can now be easily adjusted for vision, light, heat and noise with 'smart' louver control.
---
May 15, 2020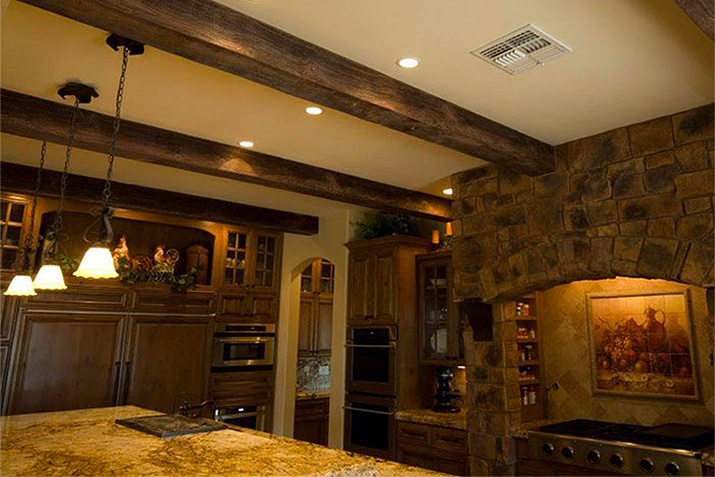 Tray ceilings, also known as a recessed ceilings or inverted ceilings, are simple and versatile and work well with all styles of architecture and design. They convey a feeling of openness that benefits small rooms and add detail to the stark ceilings that fill expansive rooms. As they're often accompanied by other details, like contrasting colors, ornate molding, and special lighting effects, tray ceilings work well in open living areas and formal dining rooms where most people relax and linger - and can truly appreciate their appeal.
---
May 8, 2020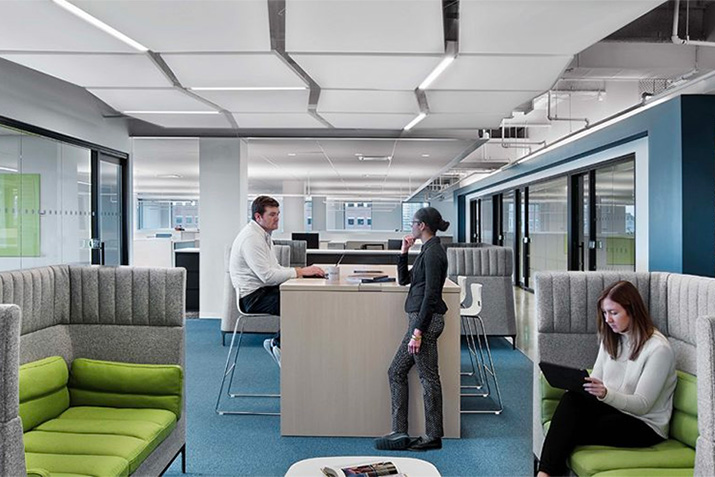 Whether you are retrofitting an existing building or designing a new, modern space, acoustic clouds are the ultimate tool for design freedom. Different colors, shapes and sizes give designers hundreds of options – and that's just the product itself. Consider positioning, angles, stacking and layering, and the possibilities are as open as the spaces.
---
April 24, 2020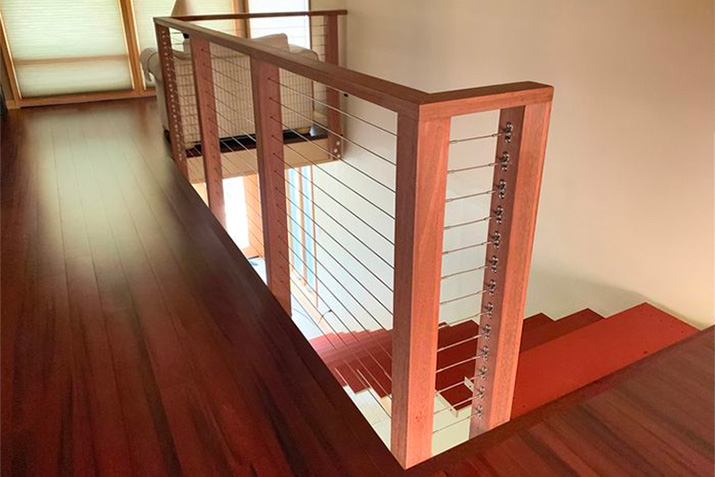 Exuding elegance, this stairwell and living area in Angwin, CA combine creamy walls with richly colored hardwood. The red balau railing frame fits in perfectly, while cable infill keeps the area open and spacious.
---
April 22, 2020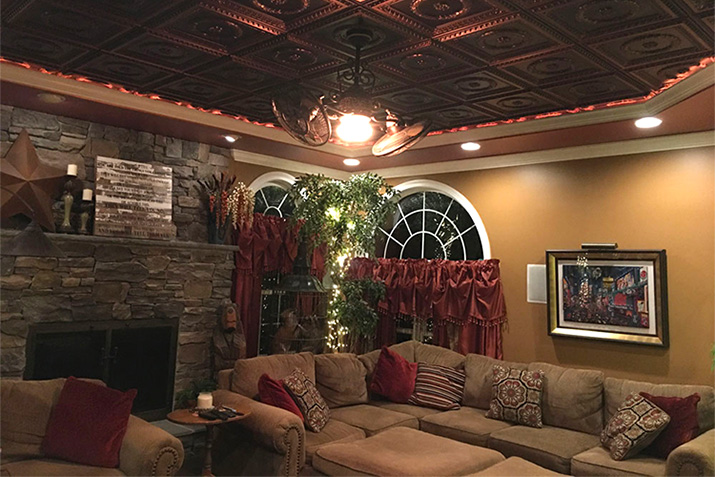 What makes drop ceilings a popular option is that they are easy to fit, completely affordable, and surprisingly creative. The evolution of drop ceilings has changed the way decorators visualize their plans of revamping their ceilings. Drop ceilings are no longer considered a convenient cover-up for hideous basement wires or a popcorn ceiling. They are now a way to add highly-styled patterns and textures and express your personal taste. With a wide array of modernized decorative options, it's simple to create a look you'll instantly fall in love with. Here are several ideas for selecting a style right for you.