architecture - engineering - construction

Bike Parking
---
March 15, 2023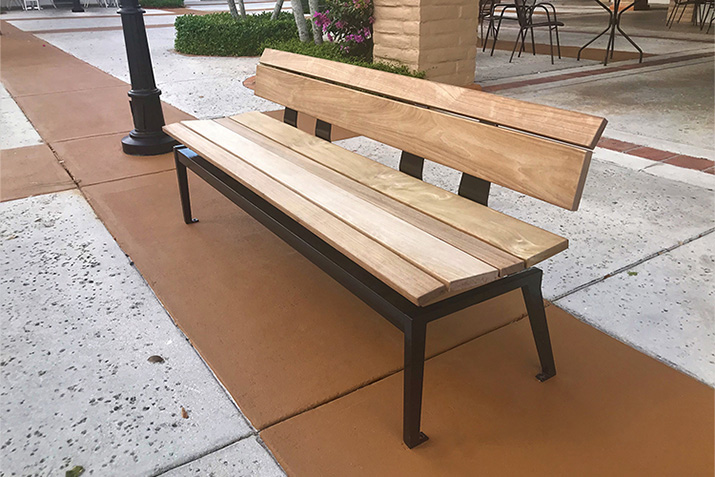 The exclusive Thomas Steele Lofty™ Series is a modern wood design that combines a sleek look and charming character for a luxury feel.
---
December 23, 2022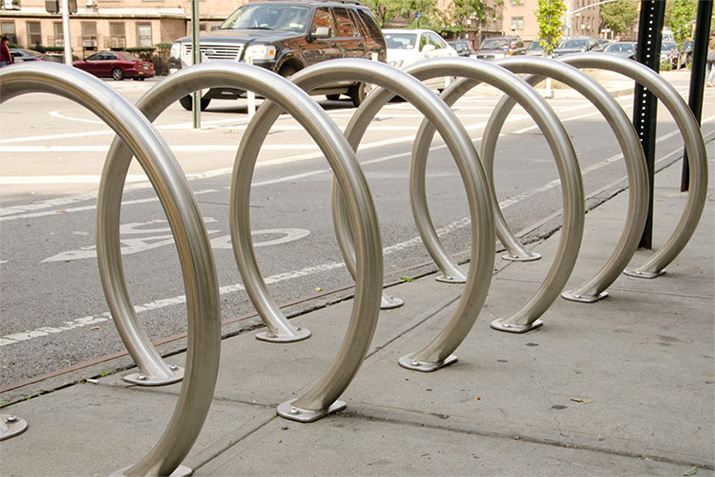 ---
November 26, 2022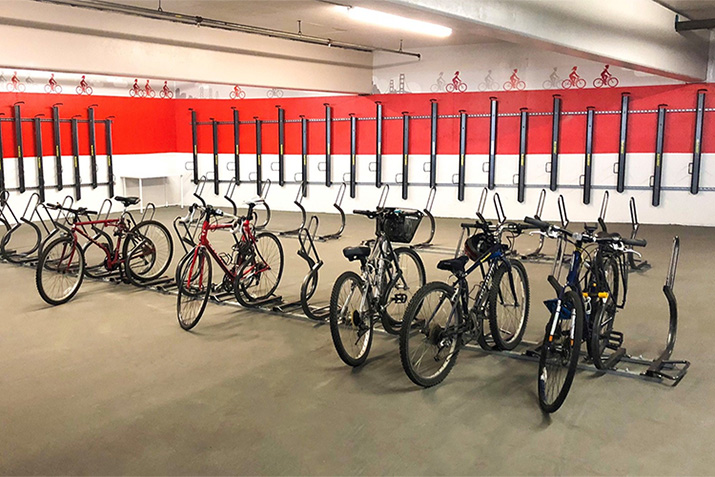 ---
October 26, 2022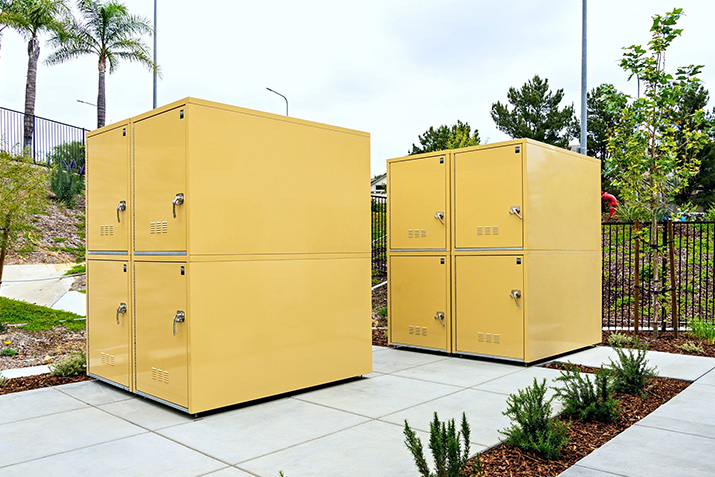 A Bike Locker is the most secure way to store a bike outdoors. Madrax offers several different BikeLocker designs that have different applications and excel in different spaces.
---
August 10, 2022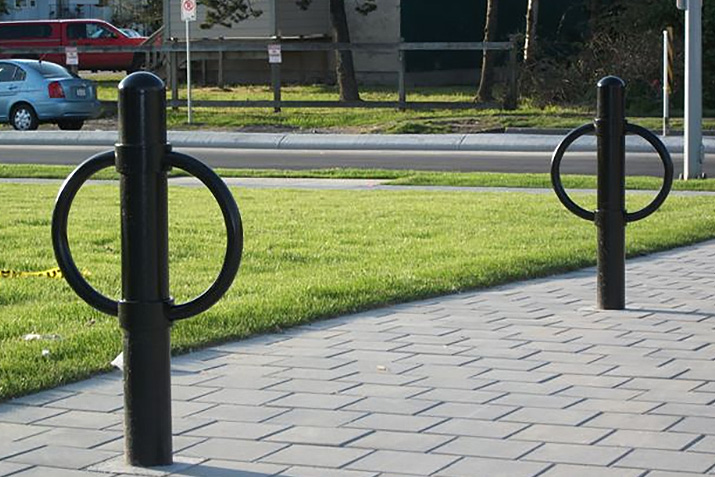 Looking for a small-footprint, stylish outdoor #bike rack? Post and ring racks are cyclists recommended because they secure two bicycles with two points of contact against the frame. See how #sustainability can be a design feature at your site.
---
July 22, 2022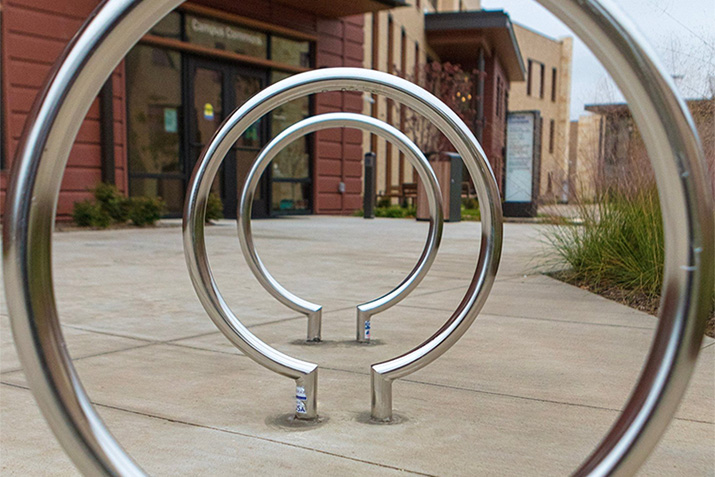 Trying to find a safe, durable bike rack? Look no further than Madrax Opal bike racks! These racks are easy to lock onto, provide two points of contact, and are available in a variety of colors!
---
May 27, 2022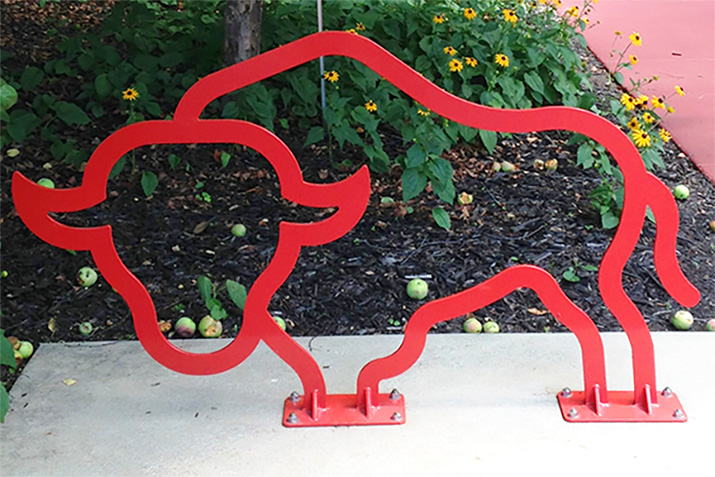 See different examples and get inspired for how you can customize bike racks with your logo.
---
March 17, 2022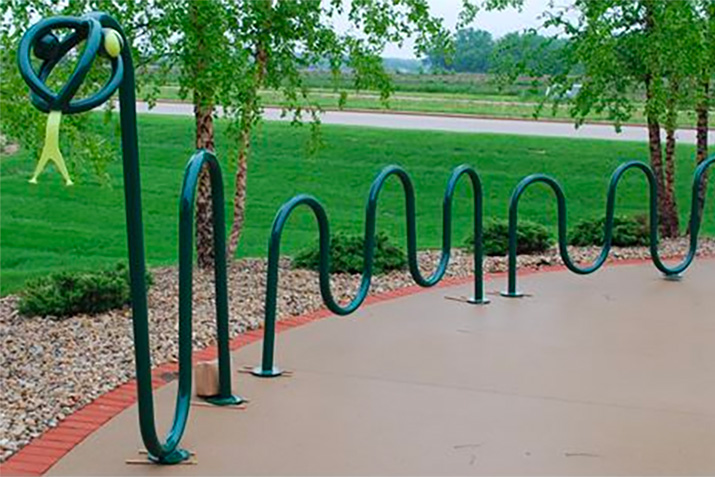 Who said bike racks had to be boring? When it comes to finishing up your outdoor space, often times that includes a few additional bike racks to cater to your visitors. While often times, the classic U Racks, Winder, or Gridrac bike racks do the trick, why not add a little fun to your project?
---
February 23, 2022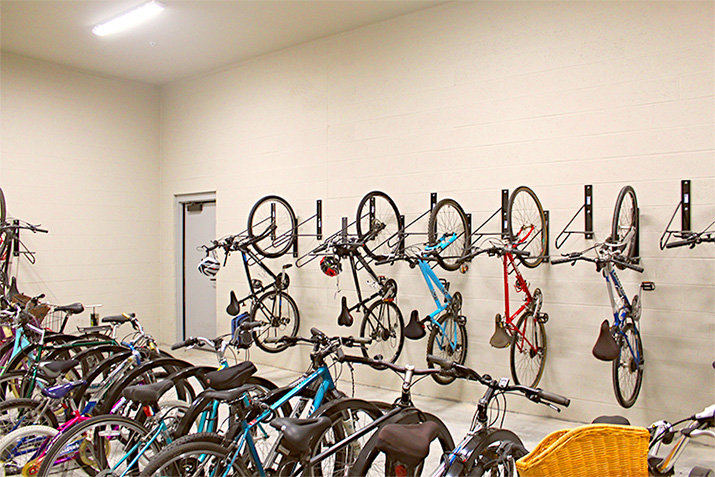 Garages and basements at home make for great storage for bikes when not being used, but what about all the space taken up by one or multiple bikes? We need a place to store our bikes at home when we are not off riding them right? Que Madrax bike racks and bicycle security. If you are new to us, Madrax manufactures a range of indoor bike storage from commercial usage in bike rooms and apartment-like complexes to residential usage where you see most fit. Read on to get the inside scoop on all things compact and easy to use residential bike storage. We have hand-picked a few we think you'll like.
---
May 12, 2021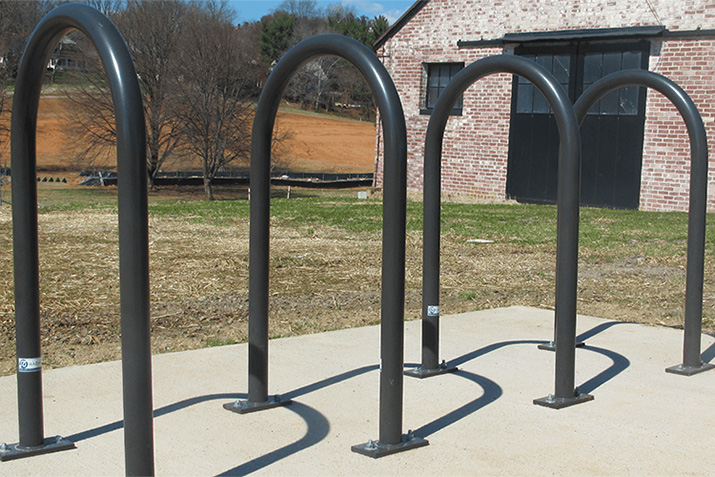 Often, once a bike rack is installed, it becomes a permanent fixture. And the only way to remove it is to break up the surface it is installed in. There are options for removable bike racks, however, that not only allow you to easily remove or replace the rack, but still offer the same standard of bicycle security. Why Remove a Bike Rack?
---
August 28, 2020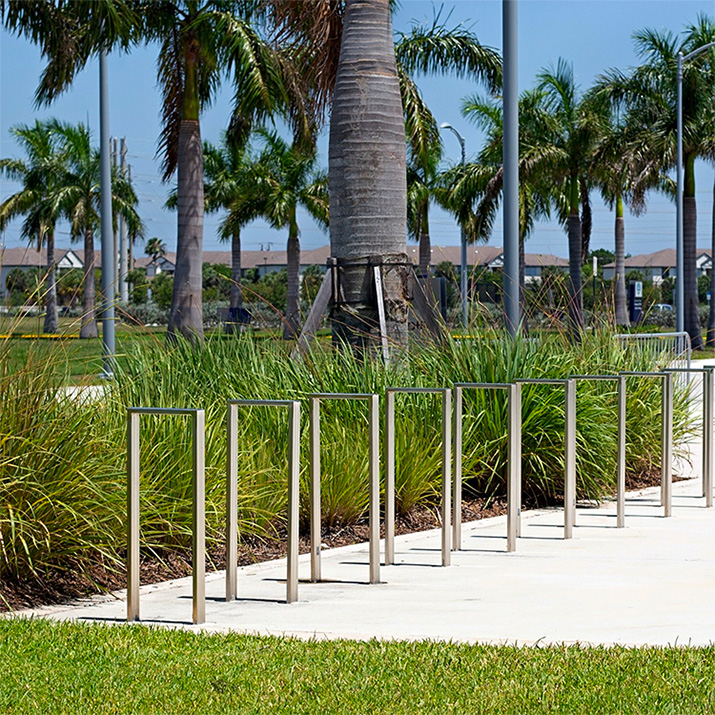 Modern bike racks add style to this facility - more importantly they are quality, hand-crafted units offering secure bike parking. Learn more about Metro:
---
August 17, 2020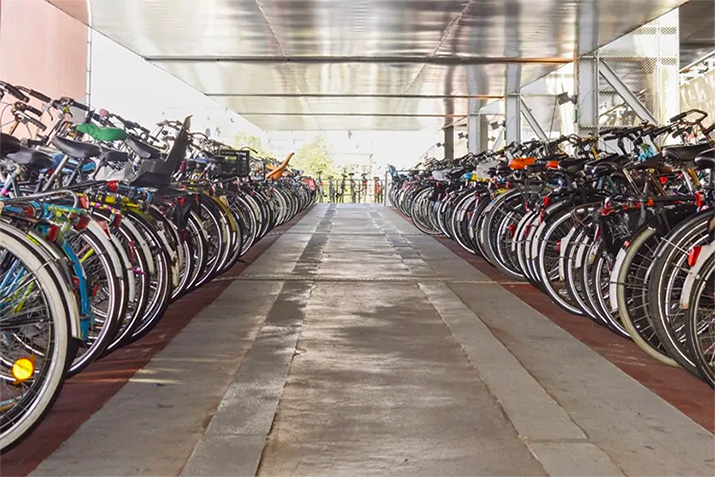 Here's our complete guide to setting bike parking on your construction site: what type, what materials, how much parking, and how to space them.
---
June 1, 2020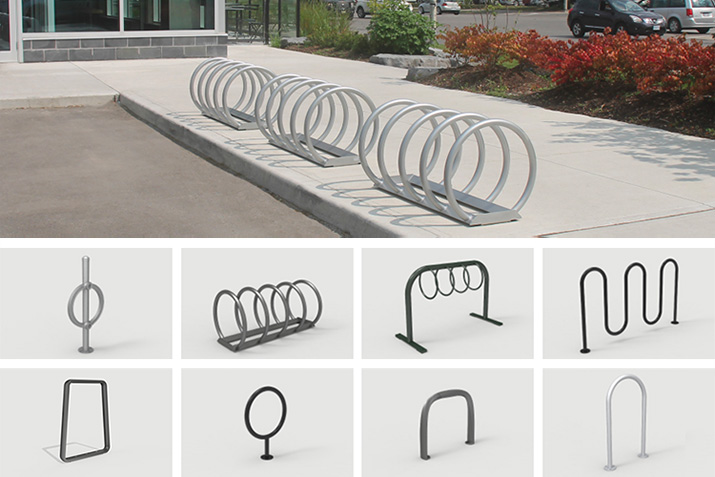 Support peddle power. Encouraging people to choose healthy, green alternatives can be as simple as installing a well-placed bike rack. Our simple designs take up very little space, ensure easy use for the daily cyclist and manage the chaos of wheels and pedals. Personalize your site or promote your business with custom lettering available on the MBR200 Series.
---
March 23, 2020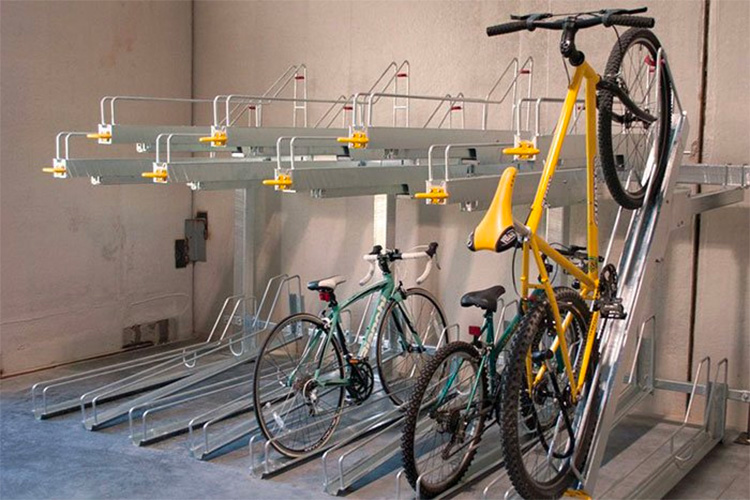 Maximizing bike parking or bike storage space doesn't have to be complicated. Check out our this video on spacing recommendations so you can make the most of your bicycle storage.
---
December 11, 2019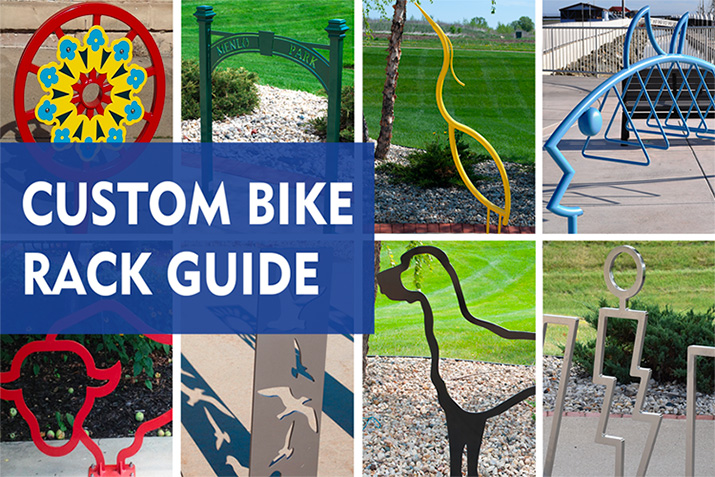 If a custom bike rack has been something you've been considering, you're in the right spot. We're taking our dozens of years of custom bike rack design and creation and sharing what you need to know to make it a smooth process.
These insights will help you take a concept and turn it into a custom rack that will stand as a proud embodiment of your business, community, school or other organization.
---
February 13, 2019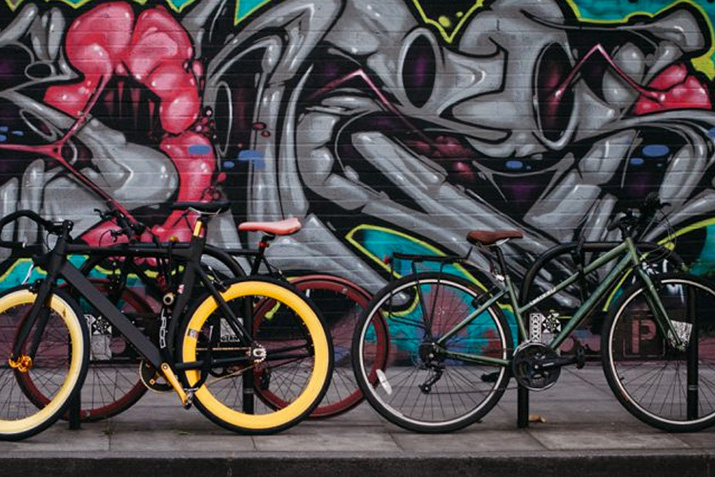 There are a lot of commercial bike racks to choose from. But not all bike racks are created equal. There are key features that make certain types of bike racks better options for securing and properly supporting bicycles than others. In this guide you'll learn what those key features are, other considerations for bike racks, as well as examples of good bike racks, and bike racks to avoid.
---
January 4, 2019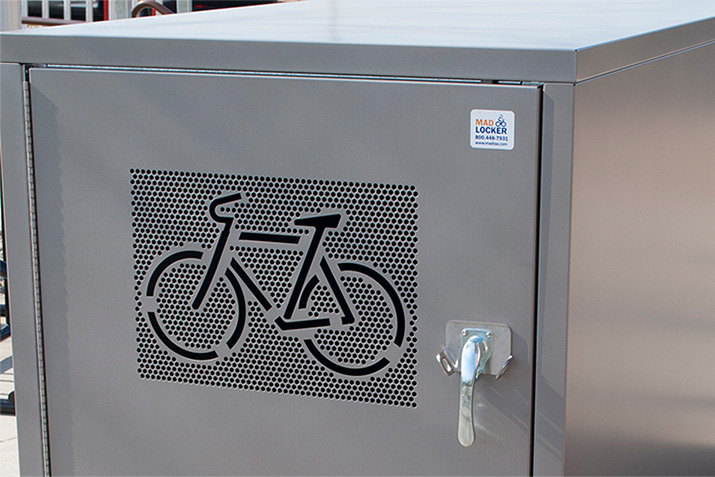 A bike locker will be one of the best bike security options for bike storage, as these units provide a completely enclosed, individual area to store bicycles. To select the best bike locker for your situation, there are a variety of options and decisions to consider.