architecture - engineering - construction

Planters
---
There are two fundamental reasons TerraCast Products is known for making one of the most durable custom outdoor planters on the market: 1) Materials, and 2) Process.
Stone, concrete, metal—there are many different materials used to create planters. Most of these materials are prone to cracking, staining, or rusting in a matter of one to several years. There's one material that rules supreme in terms of long-term durability, and that's our unique Resin-blend.
Custom Outdoor Planters Made From LLDPE
We use a type of resin known as Linear Low Density Polyethylene (LLDPE). It's a form of plastic that is lightweight, durable, and recyclable. Additionally, it offers a more eco-friendly and cost-effective alternative to other materials. Resin is pretty much a superhero—it doesn't rust, corrode, or stain, and it's not prone to cracks caused by freeze/thaw cycles.
What is a Freeze/Thaw Cycle?
Freeze and thaw cycles can impact everything from brick walls to stone planters—in fact, it can impact any solid porous material. Porous materials absorb water through the first layer, which means water can get trapped beneath the surface. When the temperature dips below 32 degrees F (the freeze point), moisture freezes into a solid—expanding and pushing on surrounding materials, say for instance the inner walls of a planter. When the weather heats back up again, the ice thaws back into a liquid, reducing its mass and subsequent pressure. This happens repeatedly each winter and over the course of years, and ultimately leads to the development of cracks and breaks.
How to prevent the freeze/thaw cycle from ruining your custom planters
You need a planter made from a non-porous material that does not readily absorb moisture. By keeping moisture out from the get-go, our planters proactively prevent freeze-thaw cycles from happening in the first place.
Not only are TerraCast's resin-based planters non-porous and non-hydroscopic, but they can withstand temperatures ranging between -40 degrees and 140 degrees F.
The issue with dense non-porous materials
Many non-porous (and porous) materials used to create planters are dense—and dense things break easily upon impact. The great thing about our resin-based planters is that they are flexible enough to withstand a surprising impact load without breaking.
Other benefits of our non-porous and non-hydroscopic planters:
More resistant to stains from dirt and debris and graffiti, just about anything can be cleaned off using at home cleaning products. In the most extreme cases, a pressure washer will remove the stain.
Less prone to leaks
Helps keep moisture and nutrients necessary for plants to thrive inside of the planter
Boosted by the addition of UV-12 inhibitors to maintain longer lasting colors
Our Process Matters Too
Our roto-molding process is proven to offer procession from rims to corners, and all around. Planters start off as two mirror-image metal molds that are fit together with a hollow center. Before being turned into a powder, resin begins in pellet form of Linear Low Density Polyethylene.
Once in powder form, it gets its coloring in a blend machine. Pick from a range of solid colors, from white to black, or custom order any shade. During this process, we add UV inhibitors into the resin to maintain long lasting color for many years to come. We also offer six unique faux stone blends so you can enjoy the look of stone planters without the drawbacks. Want a planter that looks like granite? We know just how to mix and match the right colors.
Next, it's time to pour the resin into a clamshell mold and bake it. The closed and locked mold is placed in one of our natural-gas powered ovens. It rotates 360-degrees the entire time it cooks to give it an even coat. The resin melts and solidifies into the shape of the mold.
When the mold is done, it is rinsed with reclaimed water for 15 minutes so that it cools at the right rate for long term durability.
It's Not Just About High Quality Products, We Care About America Too
From reclaimed water to natural gas, we do whatever it takes to produce materials with as little impact to the planet as possible. We also care about supporting local Americans, which is why we produce our products right here in the USA using locally and sustainably sourced materials whenever possible. Depending on color choice, some colors, such as black, can be made using up to 100% post-consumer recycled material.
Company: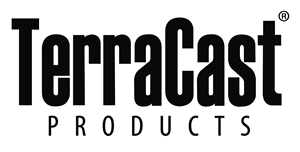 TerraCast Products LLC
Product: Planters
Source: http://www.terracastproducts.com/custom-outdoor-planters-durable-market-find/
Tags: Landscape Design | Planters
---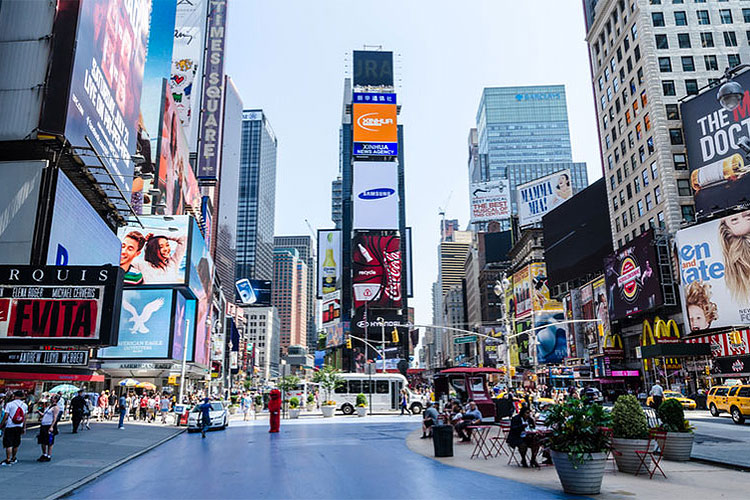 Innovative public square design can improve neighborhood morale, increase home values, generate more retail sales, plus so much more. No space needs to go wasted, not with these great public square design ideas implemented in some of the world's most highly trafficked locations, such as Times Square in New York City.
TerraCast played a role in the development of all projects listed below. TerraCast durable planters were used to complete each picture-perfect public square. There's a reason our planters are continually chosen for high traffic areas:
They are impervious to the elements.
They can withstand impact damage, drastic temperature fluctuations, and just about anything else thrown their way.
Thanks to their resin-based non-porous material, graffiti does not stain planters. You can wipe surfaces clean using a little elbow grease and a Mr. Clean® Magic Eraser® Wipe.
They are lightweight + easy and affordable to transport.
Our products are made right here in the USA using sustainably sourced materials and earth-conscious manufacturing processes.
5 Pedestrian Plazas Created With Our Planters
1. Times Square Plaza in Manhattan, New York
Times Square is one of the most popular tourist destinations on the planet and as a result it's congested with people every single second of every single day. The famous Square's previous design left it highly crowded with cars and pedestrians. The redesigned Times Square is a much more functional space with wider pedestrian walkways and a plaza complete with seating.
"We saw retail sales soar along the corridors where we put bus lanes and bike lanes and pedestrian plazas," Janette Sadik-Khan, New York City's transportation commissioner between 2007 and 2013, told NPR station KCR. Shortly after renovations were complete, Times Square was awarded as one of Crain's Top 10 Retail Locations around the globe.
TerraCast planters are used throughout Times Square to beautify the space. Our planters were specifically chosen for their durability—you can hit, throw and even mark our planters with graffiti, and yet still, they remain in supreme condition.
2. Pearl Street Triangle Plaza, in Brooklyn, New York
Pearl Street was the first public square redevelopment project Ms. Sadik-Khan worked on in NYC. The success of this project helped fuel the redevelopment of other sections of New York, such as Times Square. Back in the day, Pearl Street contained small sidewalks, roadways and an awkward collection of parking spots. Post renovation, Pearl Street offers a nice public square for people to congregate, hail an Uber, jump on the bus, or just enjoy the neighborhood.
Our planters are proudly featured at this public space, because what's a square without some pretty pops of color from plants and trees?
3. 6 ½ Avenue in Manhattan
This revamped public square earned itself a street marker that reads 6 ½ Avenue, a tribute to Harry Potter's Platform 9 ¾. The renovation included the expansion of pedestrian space and the addition of large TerraCast planters overflowing with greenery.
4. Baruch College
Baruch College had a largely unused road running between campus buildings and so they decided to turn it into a public square for students. The renovated student plaza includes TerraCast commercial planters, which are used as a beautiful barrier to outline the space.
5. Sunset Triangle Plaza
In Los Angeles, the City Planning Commission turned a generic street in Silver Lake into a pedestrian plaza that features TerraCast step planters. The planters provide a barrier between Sunset Boulevard and the people walking and dining outside.
What Do These Successful Public Squares Have in Common?
1. Public Square Planters
First and foremost, we are proud to point out they all include TerraCast planters!
2. A Place to Sit
If a public square is large enough, add at least one or two areas where people can sit and enjoy the space, wait for a friend or the next bus. This will encourage people to congregate here, as opposed to just passing through.
3. Something Worth Talking About
Maybe it's a unique name like 6 ½ Avenue, or a fun installation people can climb inside of, whatever is, the best public squares have something unique to offer. Give people something worth talking about, something that sets your square apart from the rest.
4. Sustainability
A successful public square must pass the test of time. It's important to consider the longevity of each feature and product used to outfit public squares. Maintenance is something else you want to avoid as much as possible. Go with native plants, rust-free furniture and no-maintenance planters– or else run the risk of spending a fortune on maintenance all the time.
Sustainability also relates to how products, labor and materials are sourced. Public squares are all about brightening areas for everyone, we believe this level of care should be engrained into everything about a project. That's why we make all our planters right here in the USA using sustainable materials and earth-conscious manufacturing processes.
5. New Opportunities
Most importantly, public squares should breathe new life to a location. For instance, Baruch College turned a hardly-used street into a popular student plaza. Utilize every inch of space to your advantage and watch the benefits pour in. We are here to help any way we can; shop our vast selection of planters: http://www.terracastproducts.com/our-shop/planters/
Company: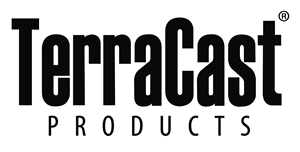 TerraCast Products LLC
Product: Planters
Source: http://www.terracastproducts.com/5-innovative-public-square-design-ideas/
Tags: Furniture | Landscape Design | Planters | Sustainability