architecture - engineering - construction

3 Common Misconceptions About Epoxy Floor Coatings
November 2, 2015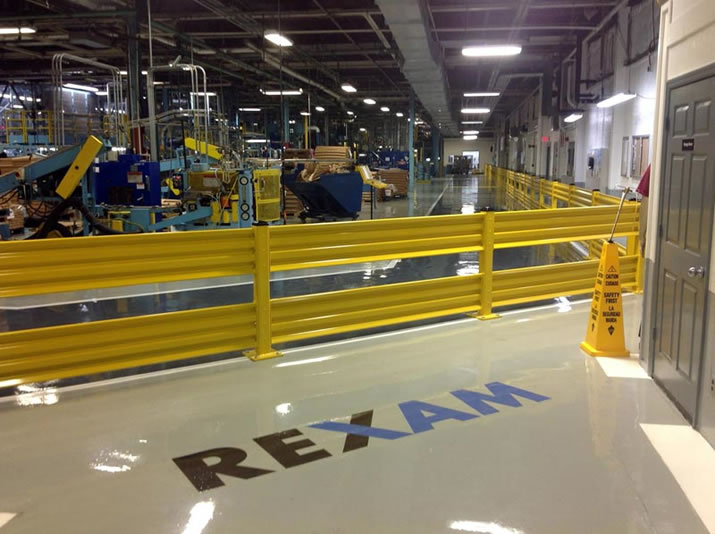 Epoxy floor coatings are an incredibly strong, durable and long-lasting flooring solution used by a wide range of businesses and facilities. The versatility of epoxy floor coatings and their infinite designs make them the top flooring solution for both industrial and commercial spaces. They are commonly used in retail stores, automotive showrooms, industrial warehouses, and restaurants and can be applied to both existing and new concrete floors.
Let's take a look at some of the common misconceptions surrounding epoxy floor coatings:
Misconception #1: Epoxy Floor Coatings Have to be Reapplied Every Few Years
A professionally installed epoxy floor is incredibly durable and will last for many, many years. Epoxy floor coatings from Elite Crete Systems are very strong and can withstand heavy foot and vehicular traffic and resist wear and tear from heavy machinery and equipment.
Misconception #2: Epoxy Floor Coatings Are Expensive
While getting a professional epoxy floor coating may seem expensive, it's a cost-effective and long-lasting option. If you opt for a cheaper concrete coating or choose to install epoxy on your own, you will end up paying more money in repairs and maintenance in the long run. Epoxy floors also save you money because they require very little maintenance. They are resistant to abrasions and chemical spills, and you can simply use a mop to wipe up any that falls on the floor. An epoxy floor is definitely worth it.
Misconception #3: Paint Is Just as Good as an Epoxy Floor Coating
While epoxy can resemble paint before it's applied, they are two very different substances. A coat of paint will not protect your concrete floor from residue or chemical stains, nor will it resist wear and tear. Unlike paint, epoxy bonds with the concrete surface to create a seamless, durable resin coating that will protect your concrete floor from damage.
Company:

Elite Crete Systems, Inc. (Headquarters)
Source: http://elitecrete.com/3-common-misconceptions-epoxy-floor-coatings/
---
Tags:
Concrete Resurfacing (August 19, 2015), REFLECTOR™ Enhancer Floors (June 19, 2015), Composite, Synthetic Decking and Deck Railing Materials (June 1, 2015), Reasons You'll Love Your Residential Pool Deck Coating (May 25, 2015), Concrete repair, resurfacing and epoxy flooring by Super-Krete Products (May 4, 2015), Would you step out on this glassfloor? (April 10, 2015), Beautiful, High Performance Finished Floor Solutions (April 1, 2015)
Advanced Arch Grilles brings Artistry to historical projects (October 28, 2015), They're here! Glass countertops from Innovate Building Solutions (October 14, 2015), As Cooler Weather Approaches, National Home Expert Danny Lipford Launches Satellite Media Event Offering Tips for Seasonal Improvements and Healthy Homes (October 7, 2015), Color of the Month: Get inspired with Black Magic SW 6991 (October 2, 2015), Hanging baffles substantially quiet this LAPD firing range - this benefits everyone who works there (September 30, 2015), Ventilation for you the music fan: brilliant audio performance concealed behind your fan grille (September 23, 2015), Log home meets contemporary (September 16, 2015), Style Squared (September 11, 2015), Bank Security: Balancing the Priorities of Security Managers, Architects, and Facilities (August 31, 2015), Modern Living with Kathy Ireland Discusses the Importance of Indoor Air Quality with Broan-NuTone (August 28, 2015)