architecture - engineering - construction

5 Things Nobody Tells You about Shower & Tub Wall Panels
August 26, 2015
If you've ever been subjected to an in-home sales presentation from a hard-selling acrylic shower or tub wall salesmen – you know some of the "facts" surrounding grout free shower and tub wall panels "spun" quite a few ways. These reps may tell you their system is the only right one for your bathroom, or they have the only "one-piece" system or that it's not possible to install grout free shower and tub wall panels yourself. As the owner of Innovate Building Solutions (we wholesale and install 5 different lines of tub and shower wall panels) I can tell you choosing the right system for your project is not a "one size fits all" situation. There is no one product which is "the best" (note – if there was one best solution we would not offer 5 lines ourselves!).
My goal in this article is to shatter some of the myths and half-truths being told by high pressure sales people who have one goal in mine for your project….their commission! Read on to uncover some of the mysteries regarding grout free wall panels.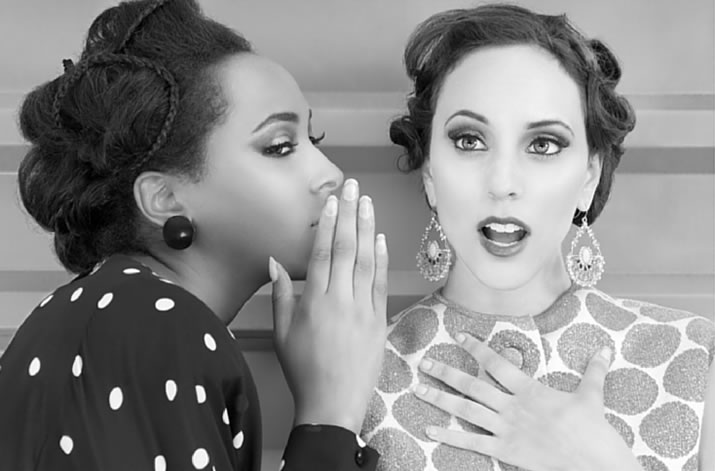 Myth #1 – Grout free panels must be professionally installed
This is a half-truth if there ever was one! While it's best to have standard acrylic shower and tub wall panels professionally installed (the reason for this is the material can dimensionally change due to expansion and contraction and the black butyl tape installation adhesive is difficult to work with) there are 4 other systems I'll outline below which are quite DIY friendly and can be cut and drilled with common woodworking tools:
• PVC backed composite faux stone walls – These walls look like natural stone and are the easiest to cut.
• Solid surface walls – Although they are the thickest at 3/8" they are not tough to cut and are available with a large array of accessories.
• Serica composite walls– Offering a natural look and textured wall options this system offers innovative storage and pattern designs.
• Optical grade high gloss wall panels – Offering the look of back painted glass (without the cost) these panels are popular for those wanting a sleek contemporary Euro style bathroom.
Myth #2 – The only panels worth using is a "one piece" system
While it is true you can buy (and home builders often use) inexpensive one piece shower and tub surrounds in-home companies who sell "one piece" acrylic shower and tub panels systems are frequently deluding the general public. The "one piece" is not one piece at all – it includes trim pieces around shower and tub surrounds. The other problem with these "one piece" systems is if your shower/tub is not dimensionally square (which most are not) the caulk joints around the one piece section will be inconsistent. The best systems we've seen are those with unique panels for each wall (which can be fit or trimmed to your exact size) and have sound waterproofing methods to ensure a tight fit and seal at the seams and corners.
Myth #3 – Thickness matters
While it's certainly not bad to have thicker wall panels (the thickest ones we use are the 3/8" solid surface panels) in most cases once the wall panels are properly adhered to a wall backer the thickness of the material will have little bearing on long term performance (note – if the wall panels are not adhered with the right adhesives all bets are off. From our experience it is critical to use the adhesive recommended by the wall panel manufacturing company).
Myth #4 – You can only do standard sized showers and tubs with grout free panels
This is a myth you might hear in a big box store which only inventories stock sized enclosures. It is possible to get large panels for custom showers (in solid surface walls you can actually get a panel as big as 144" x 100") or there are easy to cut and seam systems in the PVC and Serica composites which can be designed to work with any sized shower stall. You are not limited to a grouted tile shower even if you have a custom size anymore.
Myth #5 – You need custom tools to do the installation
The facts is in most cases (with the exception of some intricate acrylic wall projects where a custom bending tool can be helpful) you can use standard woodworking equipment (like jig saws, routers, table saws and drills) for a DIY wall panel project.
Which of these myths have you heard before? If you want more information, or a free estimate on materials or the installation of grout free tub and shower wall panels comment or call us on one of the numbers below.
For regional installation service call The Bath Doctor in Cleveland (216-531-6085), Columbus (614-252-7294) or for nationwide material supply Innovate Building Solutions (877-668-5888).
Company:

Innovate Building Solutions
Of: Mike Foti
Source: http://blog.innovatebuildingsolutions.com/2015/06/20/5-tells-shower-tub-wall-panels/
---
Tags:
University Housing 101 (August 21, 2015), Specialty Glazing (August 20, 2015), Concrete Resurfacing (August 19, 2015), Healthcare Color Palettes (August 12, 2015), Projection Versus Flatscreens (August 6, 2015), Delivering ultra-thermal performance in a unitized curtain wall system (July 31, 2015), Case Study: Sustainability without Sacrificing Beauty - the Linstroth Residence (July 22, 2015), Tectum Panel Art Wall Panels (July 20, 2015), Larger Optically Seamless TecVision Surfaces (July 8, 2015), Sealed Blinds from Unicel Offer Flexibility, Low Maintenance (June 24, 2015)
Tectum Panel Art Wall Panels (July 20, 2015), Will Your Walls Face Abuse Or Impact? (April 8, 2015), Create an accent wall with faux-leather wall panels (February 17, 2015), Nothing says cool quite like high gloss WallPanels (January 16, 2015)