architecture - engineering - construction

A Complete Guide to Attractive Security Perimeters
March 15, 2021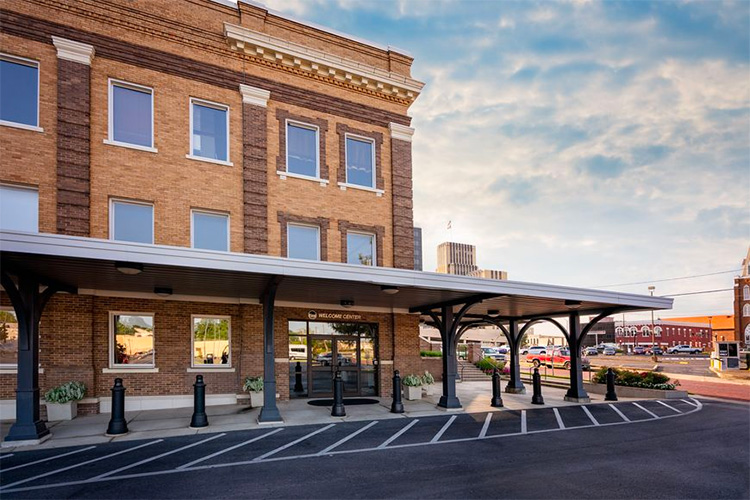 Security perimeters protect people and property and create separated areas.
How to merge security with aesthetics
Have you ever seen stories of drivers losing control of their vehicles and driving into storefronts, homes, or even high-traffic public spaces like parks? Without attractive security perimeters to block vehicles from careening out of control, these accidents can damage buildings, infrastructure, and cause human injury or death. Smash-and-grab robbery and other forms of direct attack can also be a risk at some locations.
Thankfully, you don't need to sacrifice aesthetics for protection in these situations. An ugly solid iron wall between the road and your building is not the only option. A fence creates the feeling of living in a bunker and can drag complexity and interest out of the landscape. Similarly, solid lines of bollards or planters that provide very little visual variance can make residents complain about the sacrifice of streetscape for security.
By using a variety of protective strategies, you can create a dynamic perimeter that does not bore the eye. Using a mix of security furnishings and approaches can offer places to sit and chat, lighting, artistic flourishes, or greenery, as well as offering functions like variable access or safe pedestrian pass through. There are many attractive security perimeter options that not only look great but work well too.
What are security perimeters?
Security perimeters prevent unauthorized access (ie: people or vehicles) to a property. Best practices in security perimeter design includes 2 things:
a perimeter barrier (which prevents access to the site)
at least one access control point (where vehicles and pedestrians can be screened, if necessary, and pass through.)
Security perimeters will either be passive (fixed in place) or active (can be removed to allow access when needed).
Passive barriers include walls, beams, and ha-ha barriers, engineered planters, fixed bollards or heavy objects, water features, and fences.
Active barriers include rotating-edge systems, rising-wedge barricades, retractable bollards, crash beams, crash gates, and surface mounted wedges and plates.
When you install attractive security perimeters, you can match your building or community aesthetics, while managing unauthorized access to a public or private property. This helps to create a more uniform, seamless transition from the street.
Other, more functional features of well-designed security perimeters include:
Allowing for natural pedestrian flow and access
Not unnecessarily blocking or impeding vehicular traffic in the area
Providing emergency evacuation access
Providing access for emergency vehicles
Here are some options for practical and attractive security perimeters:
Security perimeters are more attractive with many elements including bollards, planters, walls, seating, and art.
Bollards
We're the bollard people, with an eye on the incredible range of function and form available in this niche. Bollards are a popular choice for commercial buildings, government sites, parks, and storefronts because they protect without impeding pedestrian flow. This is especially important for risk management in the case many people need to exit a building at once. Unlike fences or jersey barriers, bollards allow a permeable perimeter in the case of fire or other on-site risk.
To use bollards as attractive security perimeters, and prevent them from becoming an eye sore, break up long rows of bollards with other security items like trees, planters, benches, or retaining walls. We usually recommend breaking up long lines of bollards if they exceed 100 continuous feet in length.
In some cases, bollards can be removed to allow passage for vehicles. This is a popular choice in parks where you want to discourage visitors from driving on an access road but need to allow park maintenance vehicles to pass. They are also a great choice for blocking the entrances to buildings and parking garages when they're closed (retractable bollards are common for these uses). Crash-rated removable bollards are available for places that may need access but also need to prevent attack at all points.
Where you need a more permanent solution, a fixed bollard can be installed in security or crash-rated impact resistances. These are secured in place and deeply set in concrete (typically 48 inches deep or more). They are designed to stop a vehicle and its cargo quickly, without allowing subsequent vehicles to pass through.
When choosing a bollard to be used as a functional and attractive security perimeter, you can choose from a variety of materials including ductile iron, steel, aluminum, and plastic. Often these can be customized or finished to match the aesthetic in your community or nearby buildings. Corrosion protection is offered through choice of material, like passivated stainless steel, or can be offered with a final finish like powder-coating or IronArmor. Removable fittings can be made of stainless steel or galvanized to provide protection against corrosion where a coating is inappropriate.
You can increase site safety for pedestrians and drivers by using lighted bollards. These create a calmer, more community-park ambiance. They can act as path or perimeter lighting too.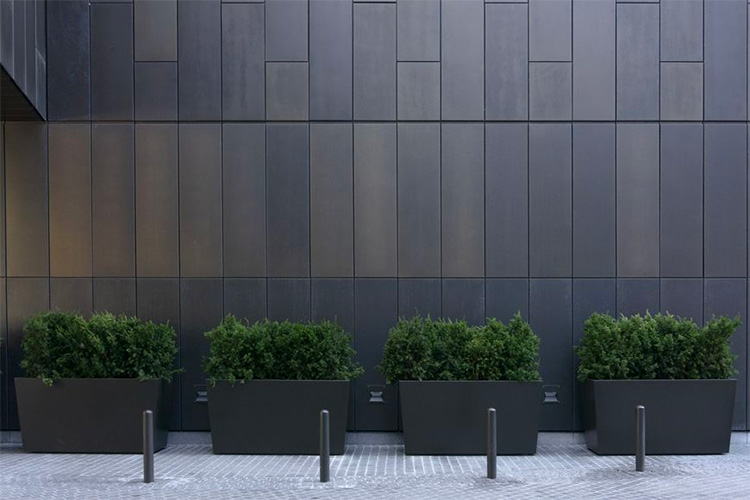 Security planters can be found in many different aesthetics from modern to colorful and bright.
Continue reading on reliance-foundry.com >
@reliancefoundry #reliancefoundry #bollards
Company: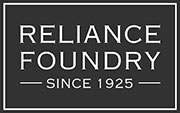 Reliance Foundry Co. Ltd.
Product: Decorative Bollards
Source: https://www.reliance-foundry.com/blog/attractive-security-perimeters
---
Tags: