architecture - engineering - construction

Anodize Nickel Test
August 17, 2017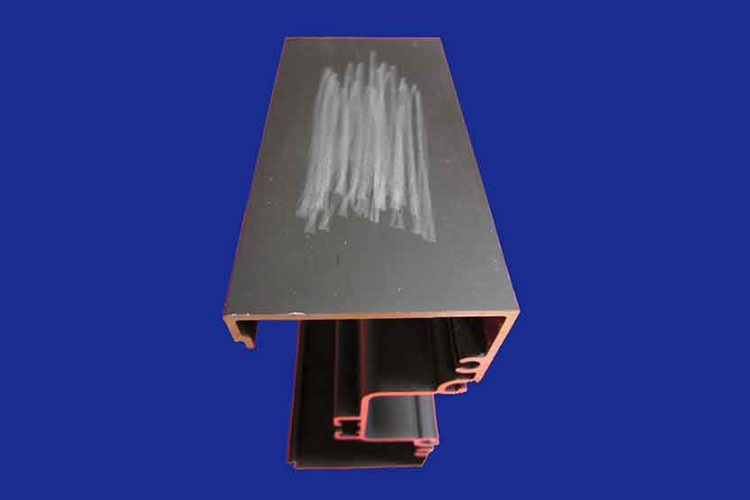 When extreme hardness is required for aluminum building components, such as in high-traffic areas, like entranceways and railings, an AAMA 611-14 anodized aluminum finish should be specified.
The hardness of anodized aluminum rivals that of the diamond.
This "Nickel Test" demonstrates why a Class I high-performance anodize coating is the perfect choice for exterior architectural applications.
LINETEC'S ANODIZE
Architectural Class I Anodize
Class I anodize is used on the exterior of architectural projects. It has a higher mil thickness than Class II anodize; it is more resistant to salt spray and the sea coast; and it is more durable in high traffic areas.
Class I anodize, with a minimum mill thickness of 0.7 (18 microns), can be a suitable choice for coastal climates as it possesses exceptional resistance to corrosion, discoloration and wear; however, its natural beauty can be marred by harsh chemicals, rough conditions or neglect. These conditions may only affect the surface finish and not reduce the service life of the aluminum, but mortar, cement, and other alkaline materials will quickly corrode an anodize finish if allowed to dry on the metal surface.
Class I anodize meets or exceeds all requirement of AAMA 611 "Voluntary Specification for Anodized Architectural Aluminum.
Linetec utilizes a more eco-friendly etching method within the anodizing process. Eco friendly anodize improves the finishes ability to hide small defects in the the aluminum and works exceptionally well with recycled billet. ;
Read more
Copper anodize offers the look of rich, real copper without such shortcomings as salt run-off stains, galvanic corrosion and patina. This unique and consistent process involves using actual copper to color the aluminum while isolating the copper in the coating.
Read more
Company: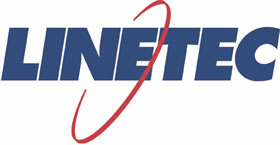 Linetec
Product: Anodizing
Source: https://linetec-blog.com/2017/08/16/anodize-nickel-test/
---
Tags:
ADA compliant aluminum walkway provides safe public tours at Harpoon Brewery (July 5, 2017), Durable skylight finishes by Linetec (July 4, 2017), CableView® Aluminum Cable Railing System by Stainless Cable & Railing Inc. (June 23, 2017), Designed for resiliency and acoustic performance (May 17, 2017), Custom Period-Matched Perforated Grilles (April 26, 2017), Howe Green Access Cover provides the perfect antidote to access issue at hospital (March 14, 2017), Choosing the right finish for coastal projects (February 24, 2017)
How to deliver true color to your clients (August 11, 2017), An Award-Winning Project that Includes StoGuard® (August 1, 2017), Stenciled Concrete for your Pool decks, patios and driveways (July 11, 2017), Colormix® Forecast 2018 (June 14, 2017), HERMETIC Industrial Flooring (May 22, 2017), Decorative Concrete Can Be Gray or Colorful and is Ideal for Interior or Exterior... Take a Look (April 27, 2017), Decorative quartz flooring: choosing epoxy, urethane, or MMA resin? (April 13, 2017), Choosing the right finish for coastal projects (February 24, 2017), Navigating the wide selection of polymer overlays over concrete substrates (February 2, 2017), Introducing the 2017 Color of the Year (January 20, 2017)
Bike lockers: The right bike parking for your site (August 16, 2017), Global warming: how architects & building owners can prepare the world (July 27, 2017), You Deserve to be Delighted: 10 Essential Elements to Look for in a Security Entrance Manufacturer (July 25, 2017), Project Spotlight: Work-friendly Daylight (July 13, 2017), Stenciled Concrete for your Pool decks, patios and driveways (July 11, 2017), Transform your yard, patio, or outdoor cafe into majestic gathering places with these beautiful brick outdoor entertainment pieces (July 3, 2017), CableView® Aluminum Cable Railing System by Stainless Cable & Railing Inc. (June 23, 2017), Starlings And The Grain/Agriculture Industry (June 16, 2017), 5 Things to Know About On-Site Finishing Repair and Restoration (June 15, 2017), Econospan® Screen System (June 7, 2017)
Modular Seating - Volare™ (August 10, 2017), Slipnot® provides slip resistance and aesthetic display for Times Square spotlight on Broadway project (August 7, 2017), Blackened Steel for Architectural Design (July 19, 2017), 3135EC Eclipse Undermount: Sliding under the radar (July 9, 2017), FDOT Improving Bicyclist Safety with SlipNOT® (April 4, 2017), Railing Infill Face-Off: Cable vs. Glass (March 10, 2017), Brass clad & bronze clad doors & frames (January 30, 2017), The Dock Gate's custom gas struts make the vertical gate easy to open. Easy as 1, 2, 3! (September 21, 2016), Mirror polished stainless steel enclosure top and return grilles at New York City Hospital Lobby (August 26, 2016), Armortex Waterjet Cutting (August 24, 2016)