architecture - engineering - construction

"At Penetron, we're always talking about the weather"
March 23, 2016
Penetron crystalline materials, when mixed into the concrete, produce crystals or react with concrete components to generate a crystalline lattice that stops moisture and lowers permeability – increasing the strength and durability of concrete.
President and CEO of Penetron Group noted: "The professionalism and devotion of Penetron dealers worldwide played a large part in the continued growth that Penetron has seen in the past few decades – we are now represented in over 80 countries and still growing"
This crystalline technology helps concrete endure in all climates – from arctic tundra to wind-blasted deserts, and humid tropical jungles to pounding railways. Here are just a few projects that count on Penetron: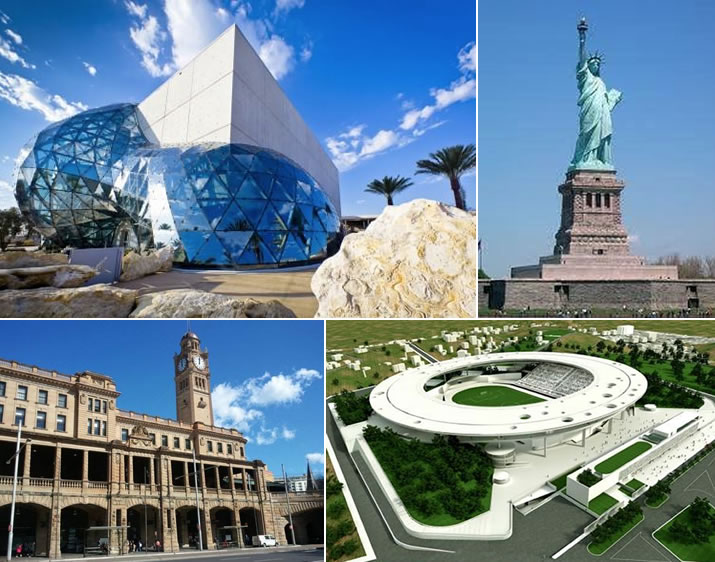 Magadan Wastewater Treatment Plant in western Siberia above the Arctic Circle, where soil is permanent frozen; Penetron was used to repair damaged concrete and provide much-needed resistance to the brutal climactic conditions.
http://www.penetron.com/…/Siberia-Wastewater-Treatment-Plant
Water Reservoir in the Namib Desert, an almost uninhabited and arid wasteland in South Africa; Penebar SW waterstop was used to permanently seal all joints in the concrete reservoir structure to prevent any water losses.
Corinthians Soccer Stadium in Sao Paulo, Brazil was newly constructed for the FIFA World Cup 2014 with seating capacity for up to 68,000 fans; Penetron Admix was used to waterproof all concrete structures in the stadium.
http://www.penetron.com/projec…/…/Itaquera-Arena-Corinthians
Sydney's Central Railway Station is the largest and busiest railway station in Australia; PENETRON technology was used in all new and renovated concrete structures, including new rail beds, underpasses and underground structures.
http://www.penetron.com/projec…/view/Central-Railway-Station
Not only places with extreme weather conditions, but also popular American tourist sites benefit from Penetron technology:
Statue of Liberty in New York Harbor had the deteriorated pedestal repaired and strengthened with Penetron materials that eliminated the moisture from all the concrete structures in the foundation.
http://www.penetron.com/projects/view/Statue-of-Liberty
Salvador Dalí Museum in Florida is only 200 feet away from Tampa Bay and five feet above sea level, with thick concrete walls built to withstand a Category 5 hurricane; Penetron Admix helps eliminate water infiltration during Florida's rainy season and protect a priceless art collection.
http://www.penetron.com/projects/view/Salvador-Dal-Museum
There are hundreds of other buildings, plants, dams and bridges that added Penetron to their concrete. These projects give you a good idea of where and why our crystalline technology is found virtually everywhere in the world.
Company:

Penetron International
Source: http://www.penetron.com/projects
---
Tags:
Masonry stains can make historic restoration easier (February 24, 2016), Prefab is expanding and growing in popularity (February 12, 2016), The Test of Time: 10,000 N. Central Expressway, 30 Years Later (January 20, 2016), Green architecture key to nationwide energy savings (January 18, 2016), Free TotalFlash takeoff service (December 29, 2015), Hands Down: Hand Safety Tips You Need to Know (December 21, 2015), 3 buildings that balance aesthetics and performance (December 16, 2015), Making History: The National Constitution Center (December 11, 2015), LEED-ing The Way in Sustainable Building (November 6, 2015), Feeding the Planet, Energy for Life (September 21, 2015)
Better than real wood planks (March 9, 2016)