architecture - engineering - construction

Better than real wood planks
March 9, 2016
Better than real wood planks, this surface is a polymer modified cementitious overlay applied to existing concrete and made to look like wood.
Stronger + Stain Resistant + Weather Resistant = Better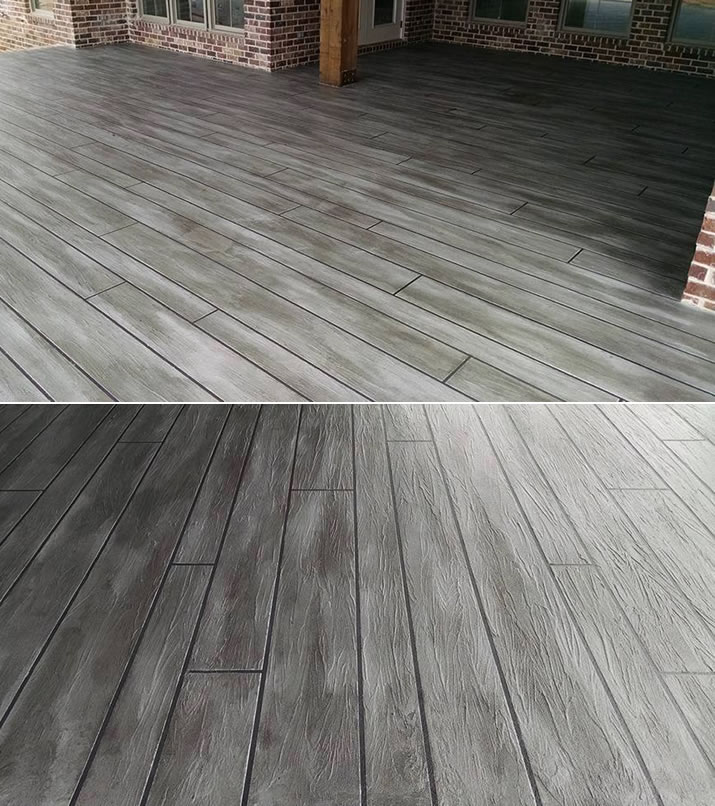 When unsightly, old and damaged concrete is no longer acceptable the option for concrete resurfacing should be your top choice. Concrete floors over time will often develop cracks, show surface spalling, stain, and begin to deteriorate. Typically the structural concrete slab will be fine but its surface is in need of repair and concrete resurfacing. Elite Crete Systems has been leading the concrete resurfacing industry for decades and has a wide variety of products and systems to choose from.
Company:

Elite Crete Systems, Inc. (Headquarters)
Source: http://elitecrete.com/concrete-resurfacing/
---
Tags:
The Plan to Turn NYC's Turnstiles Into Musical Instruments (February 29, 2016), 2016 Color Forecast (February 22, 2016), Maximize views with generous exterior glazing, while ensuring privacy and thermal efficiencies (February 19, 2016), Great Glazing: Rogers Memorial Hospital Brown Deer (February 8, 2016), Partnering with Architects to Make BulletProof Beautiful (February 3, 2016), Online Color Selection and Specification Tool (January 11, 2016), Kalwall Featured: Guide Dogs for the Blind New Student Residence (December 30, 2015), Designing Outdoor Public Spaces is Vital to the Future of our Cities (December 28, 2015), Active Design Guidelines for Walkable Communities (December 23, 2015), 3 buildings that balance aesthetics and performance (December 16, 2015)
High Performance Coatings (March 7, 2016), Massive retail shopping mall (February 5, 2016), Decorative Spray-Texture Concrete Overlays (January 29, 2016), Colored/Stained Conventional & Polished Concrete (November 20, 2015), 3 Common Misconceptions About Epoxy Floor Coatings (November 2, 2015), Concrete Resurfacing (August 19, 2015), REFLECTOR™ Enhancer Floors (June 19, 2015), Composite, Synthetic Decking and Deck Railing Materials (June 1, 2015), Reasons You'll Love Your Residential Pool Deck Coating (May 25, 2015), Concrete repair, resurfacing and epoxy flooring by Super-Krete Products (May 4, 2015)