architecture - engineering - construction

Bird B Gone Offers Widest Variety of Bird Spikes - Made in the USA!
September 7, 2015
Bird B Gone Bird Spikes have been recognized worldwide as an effective anti-perching, anti-roosting bird deterrent. Bird B Gone Bird Spikes are ready to use; feature a built-in glue trough and pre-drilled mounting holes to simplify installation. Blunted at the tips so they won't harm birds, curious pets or installers, our bird spikes have been approved by a number of humane groups—including the U.S. Humane Society. Bird B Gone's ever-growing selection of bird spikes now includes: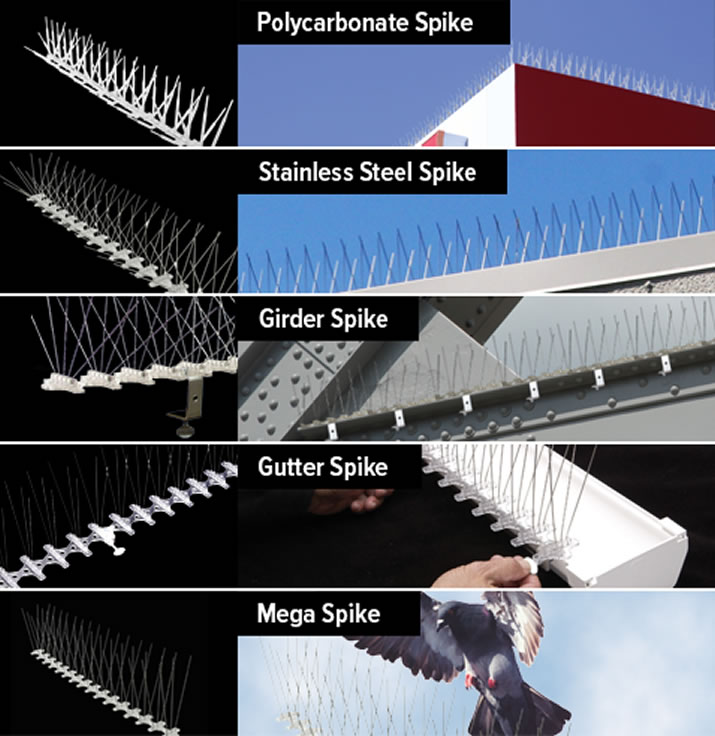 How to choose the right bird spike for your bird problem
Learn which bird spike is the best for your bird problem with the new Bird Spike Comparison Guide. Bird B Gone offers the widest variety of bird spikes of any bird control product manufacturer. All of our spikes are made in the USA ensuring quality and availability. Our spikes come with the industry leading guarantees.
Company:

Bird-B-Gone, Inc.
Source: http://www2.birdbgone.com/bird-spike-types
---
Tags:
Home Free - the Reality Show with a Heart - features Feeney CableRail (September 3, 2015), Glass 'sky pool' coming to London (August 27, 2015), Staying dry – and wet – with PENETRON Technology (August 24, 2015), Concrete Resurfacing (August 19, 2015), Introduction to Flashing/Talking Interactive Signs (August 13, 2015), Par-Kut parking booth (August 3, 2015), Case Study: Sustainability without Sacrificing Beauty - the Linstroth Residence (July 22, 2015), Enhance the beauty of ‪stucco (July 17, 2015), The FGP Collection by Francisco Gomez Paz (July 6, 2015), Birds and Buildings: A How-to-Guide for Bird Control (June 26, 2015)