architecture - engineering - construction

Black Aluminum Cable Railing
July 10, 2019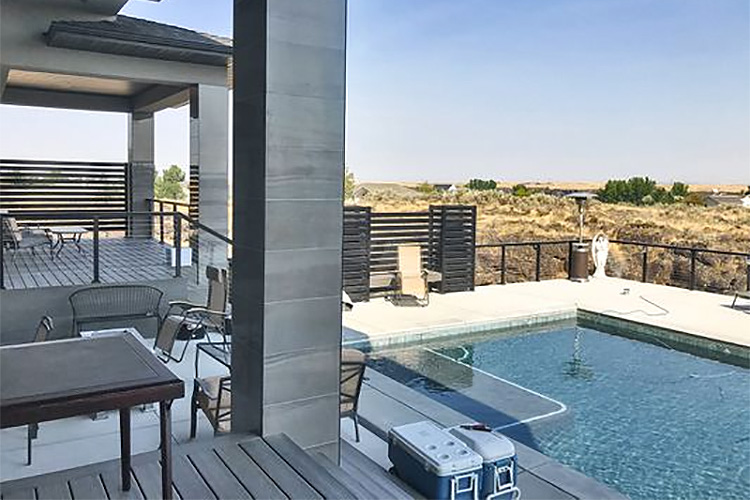 This customer from Twin Falls, ID used the black aluminum cable railing.
With mirror-finish columns, geometric shapes, and dark rails, this backyard patio and pool area has a strong contemporary presence that stands out dramatically against fields of grass and stone.
| | | | |
| --- | --- | --- | --- |
| Color & System | Top Rail | Mounting Style | Fitting Hardware |
| Black CableView™ Aluminum | Rectangular Aluminum | Deck Mounted Posts | Field Swaged Assemblies |
Unlike most other aluminum posts on the market, which are too small and thin-walled to withstand the tension of cable infill, Stainless Cable & Railing™ products are uniquely engineered specifically for cable railing applications. Available in five powder-coat colors with three cap rail options, there's sure to be the right color and style combination for any given project.
Features & Benefits:
Reinforced aluminum system withstands the tension of cable infill without bending.
Black powder-coat provides a dramatic and high-contrast look while protecting the aluminum from the elements.
Post-to-Post Handrail supports customer's wood top rail.
Deck mount posts are easy to install.
Field assemblies have a low-profile look with no bulky turnbuckle.
Angled Stair Washers allow the field assemblies to properly handle the stair sections of this railing.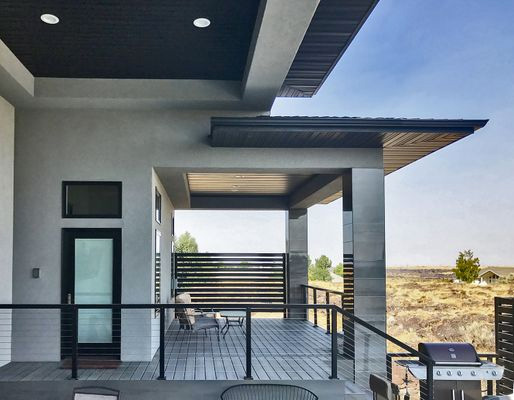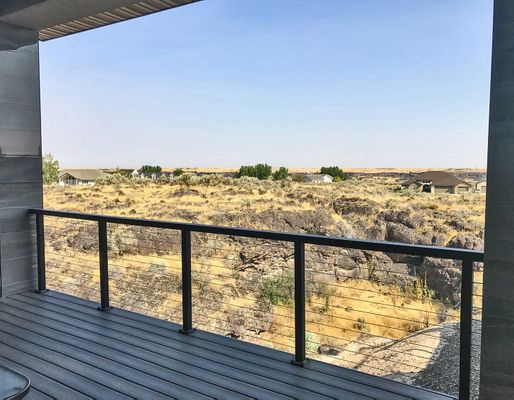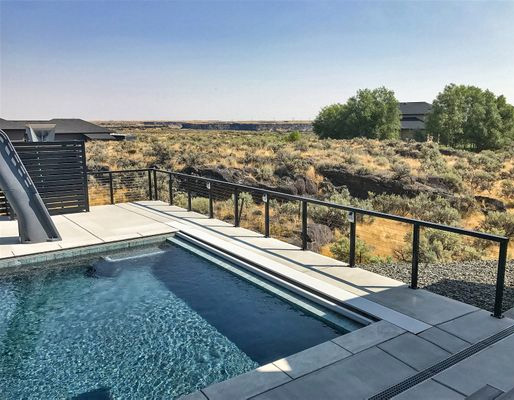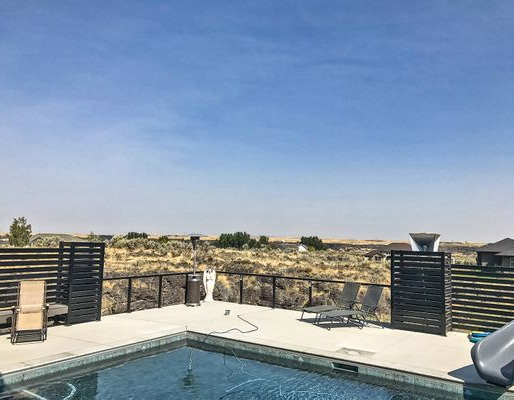 @SCRrep #stainlesscablerailing #cablerailing #remodel #railings #patio
Company:

Stainless Cable & Railing Inc.
Product: CableView® Aluminum Cable Railing System
Source: https://stainlesscablerailing.com/cable-railing-twin-falls-idaho.html
---
Tags:
How e-Steele™ improves durability and appearance of commercial site furnishings (June 25, 2019), Maintenance Free Planters (June 24, 2019), Hotel X Toronto (May 27, 2019), Self-watering planter reservoirs (May 10, 2019), What types of planters are safe to grow vegetables and fruit? (April 12, 2019), Ogden Collection offers flexible backed and backless curved, circular and straight bench options to configure a style that you visualize (March 13, 2019), Commercial trash receptacles to reduce litter and promote recycling (March 11, 2019), Trellises… Another way to beautify outdoor spaces with Feeney (February 18, 2019), Selecting the Best Commercial Bike Rack (February 13, 2019), Material Highlight: High-Density Polyethylene (February 11, 2019)
Case study: Fast Tracking the Canadian Grand Prix (June 7, 2019), Transform ordinary spaces into stunning spaces with railing infill options (April 29, 2019), Start your summer renovation plans and customize the railing system of your dreams (April 5, 2019), Taking it public with CableRail cable railing (March 20, 2019), Trellises… Another way to beautify outdoor spaces with Feeney (February 18, 2019), Bronze Aluminum Cable Railing (January 18, 2019), Why Choose Glass Deck Railing? (November 26, 2018), Round stainless steel railing systems (November 5, 2018), Traditional + Contemporary = Transitional Design (October 4, 2018), 'Megadeck' transforms outdated home into vacation retreat (August 29, 2018)
Bollard installation onto uneven surfaces (June 14, 2019), The importance of a fire safety plan in high occupancy buildings (June 6, 2019), T-Flex® – A Non-Lead Shielding Alternative (May 6, 2019), Transform ordinary spaces into stunning spaces with railing infill options (April 29, 2019), Aluminium security windows from Armortex (April 17, 2019), Start your summer renovation plans and customize the railing system of your dreams (April 5, 2019), Spring forward with basement door maintenance: after rough winter, take steps now to evaluate and tend to your entryway (April 3, 2019), Taking it public with CableRail cable railing (March 20, 2019), Implementing Routine Fire-Risk Assessments in the Workplace (December 28, 2018), New safety standard for shades keeps kids safe (December 17, 2018)