architecture - engineering - construction

Outdoor benches: choosing the right wood
November 18, 2022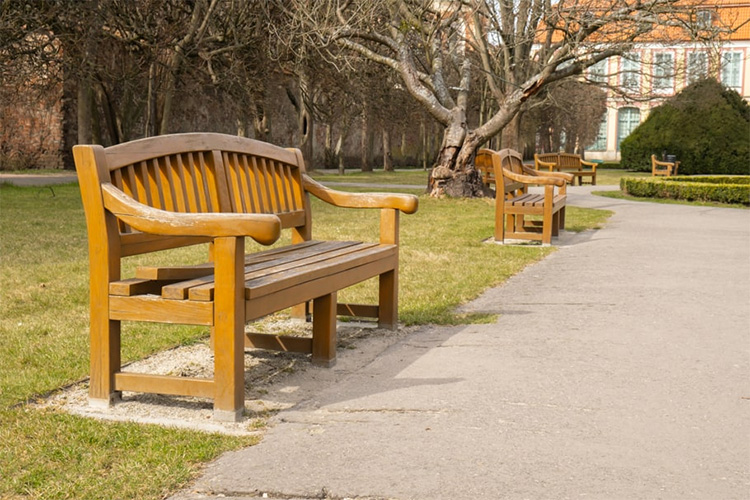 Wooden benches help create a welcoming space where people want to linger.
As a renewable natural resource found in plentiful amounts across the globe, wood is a suitable material for a wide variety of building applications. While cheap and quick to build with, many types of wood have great durability and resilience, leaving it simultaneously as desired as it is effective. Further, as a biodegradable and recyclable resource that stores carbon, wood has an extremely small environmental footprint when compared to other typical building materials.
However, not all woods are created equal. Softwoods, such as cedar or pine, have a grain structure that tends to absorb water, and have less natural resistance to rot and decay, thus requiring regular (typically yearly) treatment. Hardwoods, on the other hand, have an increased level of durability and resistance to weather and other elements.
When it comes to building wooden benches and other site furniture, the ideal piece is not only durable, but inviting to people using your space. While all wood will require some degree of maintenance, choosing certain species during construction can drastically reduce the amount of time and effort needed to preserve its aesthetic value and structural integrity.
Considerations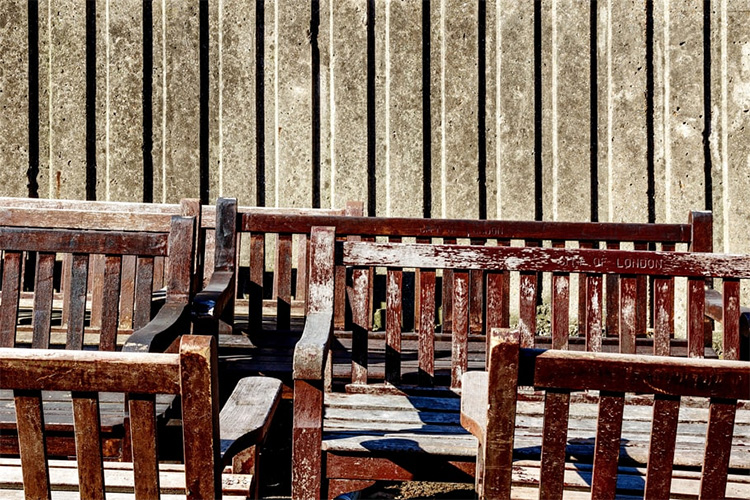 Choosing a less durable species of wood for your bench can lead to faster decay unless the bench is properly maintained.
When selecting which wood to use for your seating, there are a few important factors to consider:
Resistance to rot and insects
As susceptibility to rot varies between species of trees, any wood chosen for outdoor use should have a high degree of resistance and avoid water absorbency. Additionally, though wood is never impervious to insects, some species are highly unattractive to bugs and are unlikely to be eaten. Selecting a wood with a lesser resilience to decay will require more upkeep and maintenance work, along with finding a quicker need for repairs or even replacement of the wood used.
Climate resistance
As your local climate may change depending on your location, your selected wood should relate to the climate of your area. For example, if your bench is to be placed in a wet area where it is likely to come into contact with lots of rain or snow, water and moisture resistance are an extremely important factor that will affect your choice.
Aesthetics
Although a less important factor for the longevity of your bench, wood is extremely diverse as a building material, with a variety of colors, textures, and finishes available that can drastically modify the appearance of the bench.
Selecting a Wood
With the above in mind, certain woods are better fit use in outdoor furniture due to innate properties, such as density and hardness, that vary between different species. For building wooden benches, some of our favorite types of wood include:
Continue reading on reliance-foundry.com >
@reliancefoundry #reliancefoundry #benches #outdoor
Company: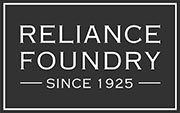 Reliance Foundry Co. Ltd.
Source: https://www.reliance-foundry.com/blog/outdoor-benches-choosing-right-wood
---
Tags: