architecture - engineering - construction

Bottom-Up FlexShades Offer Privacy
February 2, 2015
When you have a lower floor apartment in a big city with nice street views, privacy is a concern. But when that apartment is part of a well-designed, beautiful building, the last thing you want is to have the integrity and beauty of the space compromised by ugly, intrusive products. This was the dilemma faced by one New York City couple who wanted to redecorate their recently-purchased apartment.
"They wanted to have privacy without losing the architectural beauty of the space. And of course they still wanted to allow in a lot of natural light," according to Marc Chelnik, a Draper dealer who was approached by the building's architect to help solve the dilemma. Standard roll down shades were not the answer, nor were mini blinds; the customers needed an aesthetically appealing solution that would keep the space well-lit yet private.
"Draper's Bottom-Up FlexShades ™ worked the best because with the second floor location, when they are used on the lower half of the nine foot high windows, they provide privacy and light simultaneously," Chelnik says.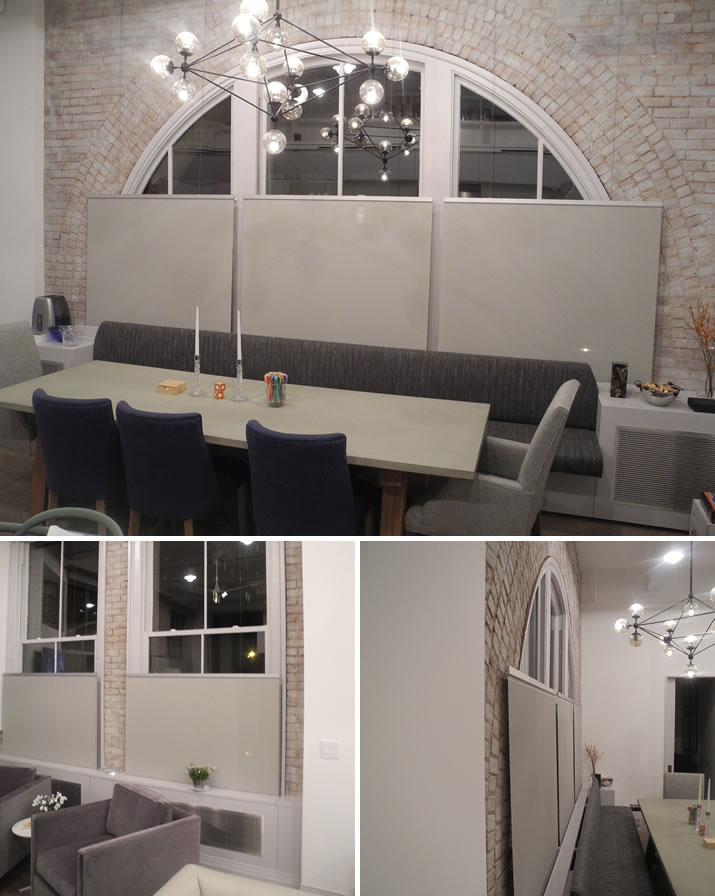 Draper's Bottom-Up FlexShades™ are exactly what they sound like—window shades where the fabric rolls "up" on a spring roller located at the bottom of the window. Depending on the model, either a clutch-operated or motorized second roller, or two pulleys, are secured at the top of the window, and thin, unobtrusive cables lift the fabric up into position. Chelnik went with the system which utilized two cable pulleys, Draper's Dual Roller Bottom-Up FlexShade™, so called because it features both rollers in the headbox at the bottom of the window.
To make control simple, Draper provided remote-controlled radio-operated motors, with a multi-channel remote to allow control of single shades or all of them as a group.
Company: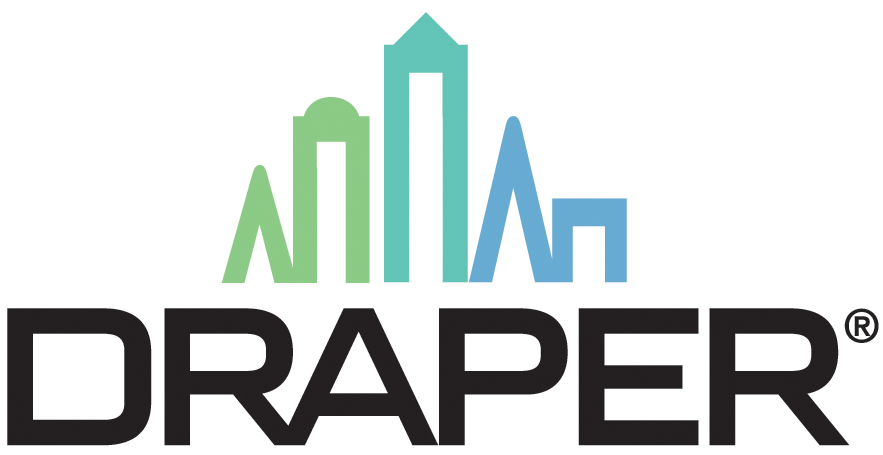 Draper, Inc.
Source: http://blog.draperinc.com/2015/01/bottom-up-flexshades/
---
Tags:
Nothing says cool quite like high gloss WallPanels (January 16, 2015)