architecture - engineering - construction

Commercial Grade Soft-Close Undermount slide
July 27, 2016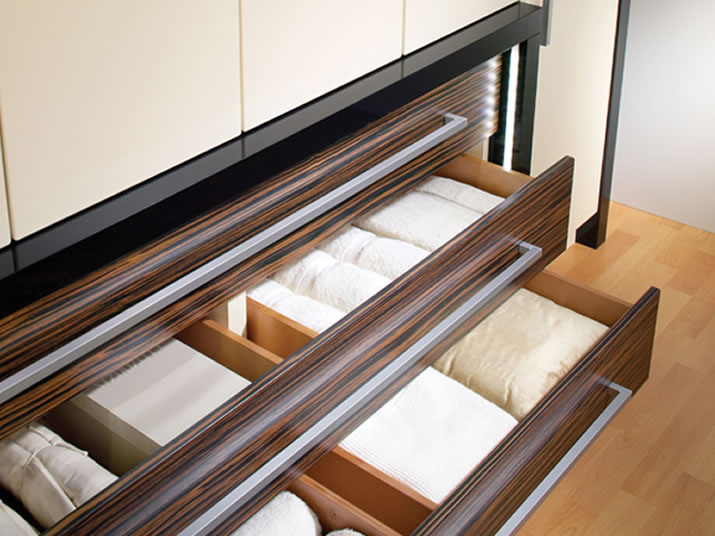 Tough enough for commercial use, model 3135EC Eclipse Undermount Easy-Close slide delivers flawless movement, easy adjustment, and superior soft-close action for jobs up to 30" wide.
Reliable soft-close action
Multiple drawer front adjustment make installation easy
Up to 100 lb. load rating
ADA compliant with 4.8 lbs. of pull force
Quiet and smooth operation
Robust design prevents drawer sagging and dragging for better movement
Even lengths 12"–28", 15" and 21"
This product creates exciting new possibilities for retail, commercial, medical, and high-end residential customers. Learn more using the links below:
Company:

Accuride International
Product: Medium Duty Slides (140 to 169 lb.)
Source: https://www.accuride.com/en-us/products/3135ec-eclipse-easy-close
---
Tags:
Benefits of Decorative Metal Ceilings (July 22, 2016), Designer John Gidding on Finding Color Inspiration (July 18, 2016), Restaurant Ceiling Tiles (July 1, 2016), Sotheby's 2016 Designer Showhouse + Auction (June 8, 2016), The Sir John A MacDonald Building (June 3, 2016), How to "Future-Proof" Your Bathroom (May 13, 2016), Custom shade brackets solve big headache (May 11, 2016), Custom Pocket Headboxes (April 20, 2016), Decorative Panels & Screens (April 4, 2016), Consider Glass Flooring Systems for Dramatic Design (April 1, 2016)
Smart Ways to Upgrade Your Deck (July 8, 2016), Why We Love Ipe and You Will Too (April 18, 2016), Home Free - the Reality Show with a Heart - features Feeney CableRail (September 3, 2015), Composite, Synthetic Decking and Deck Railing Materials (June 1, 2015), Mid-century modern design in Los Angeles (April 27, 2015), Aluminum Railing Frame Systems (January 28, 2015)