architecture - engineering - construction

Create custom fixtures with Dos Curve LED modules
August 21, 2019
MODULAR SHAPES & CONTOURS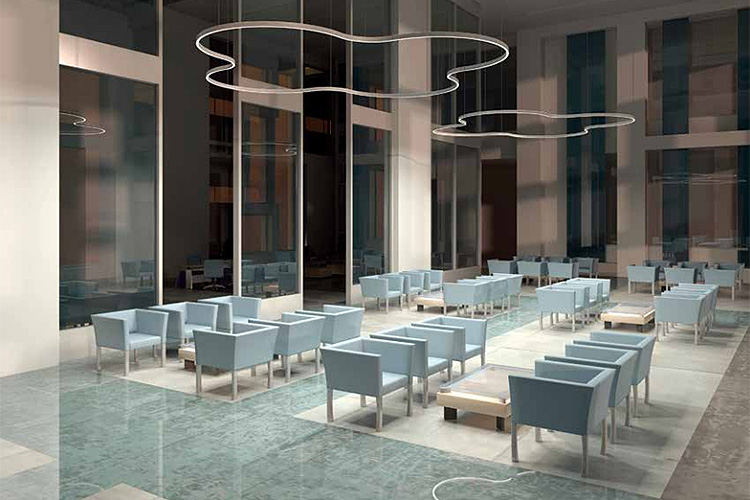 CURVED & LINEAR MODULES – OVAL
CURVED MODULES – SERPENTINE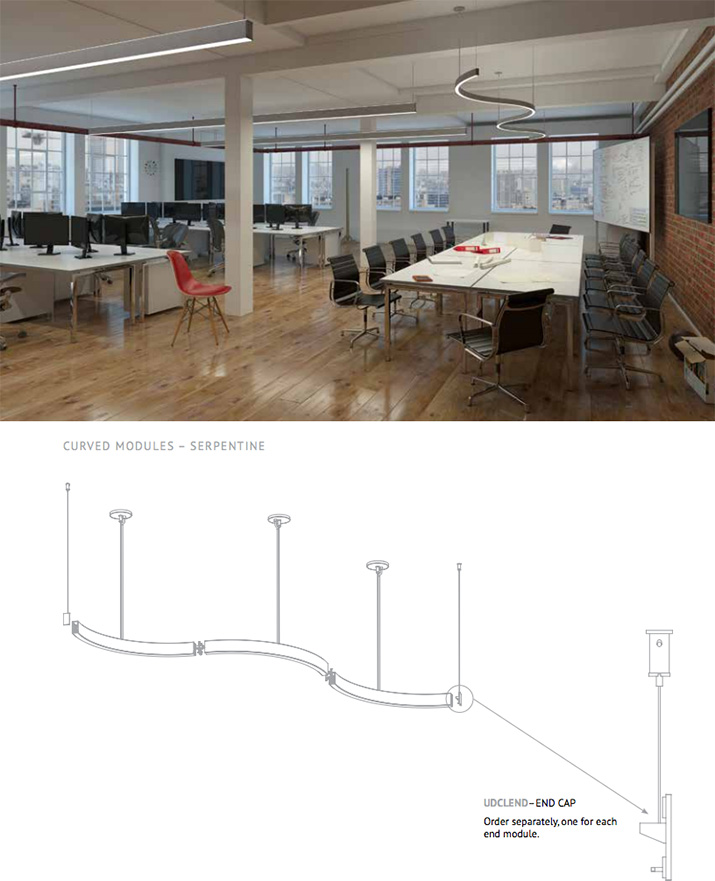 DOS CURVE
Create custom luminaires by combining the modules shown below.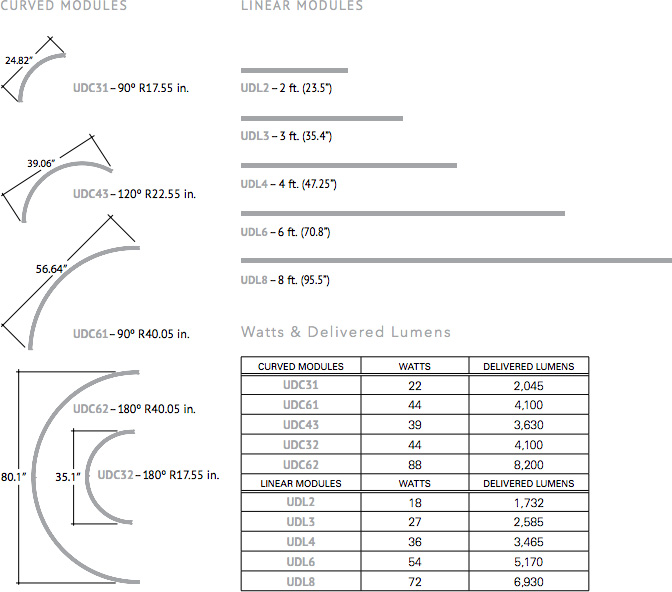 LED specifications + options
WHITE LEDS
Nichia Corp. NFSL757 tight bin chips on aluminum boards. Specify color:
W30–3000º Kelvin, W35–3500º Kelvin, or W40–4000º Kelvin. 90 CRI.
DRIVERS
Remote install only.
D–Standard 0–10V, programmable, 1% dimming, 120/277V, 50/60 Hz.
BDIM-W11–Lutron EcoSystem LDE14 Series, 1% dimming, fade-to-off.
CUSTOM LUMEN REDUCTION
Factory-set custom reduced lumen output. Order XL.
Specify lumens.
EMERGENCY BATTERY PACK
For 4' through 8' fixtures only. Ignites LEDs for 90 minutes. Adds additional length to driver housing. Voltage must be specified.
EM7–7W for 90 minutes.
EM12–12W for 90 minutes.
Delray is a Burbank, California based manufacturer of energy efficient retrofit and new construction commercial lighting fixtures, in business since 1991. Delray distributes through a nation-wide network of regional sales representatives located in nearly all 50 states and Canada. For additional information, please visit www.delraylighting.com.
#delraylighting #lighting #ledlighting #lightingdesign
Company:

Delray Lighting
Product: Uno/Dos Circular and Linear LED Fixtures
Source: https://delraylighting.com/product/dos-curve-modular-2/
---
Tags:
Interior applications for finished architectural aluminum (August 9, 2019), Decorative Wall Paneling (August 7, 2019), Help protect against mold and wood damage with Sherwin-Williams new moisture vapor barrier interior coating (June 19, 2019), 6 Ideas to rock a small minimalist bathroom design (without breaking the bank) (May 29, 2019), Solving its noise problem lets a township get back to work (May 22, 2019), Bring copper ceiling tiles into your home easily with these installation tips (May 20, 2019), Painting a Bedroom to Look Like Polished Silver (May 2, 2019), Extend wood ceiling designs outdoors with new WoodWorks® linear exterior solid wood panels from Armstrong Ceilings (April 8, 2019), Color Secrets Revealed: Author Kassia St. Clair dishes on the historical twists and turns that continue to shape our charged relationship to color (April 1, 2019), Custom Laser-Cut Decorative Metal Panels (January 28, 2019)
Commercial landscape lighting (July 20, 2018)
Lighting integration made easy: pre-cut panels for trimless downlights (December 31, 2018), 'Tis the Season (December 12, 2018), An alternative to union metal light poles: resin-based lampposts (November 2, 2018), Landscape lighting solutions: 7 signs your business should upgrade lighting systems (September 13, 2018), Design Spotlight: Controlling Summer Sun (August 3, 2018), Using controls to personalize shading systems (July 23, 2018), Commercial landscape lighting (July 20, 2018), LuxCore FRP Fusion Wall Panels by Decorative Ceiling Tiles (May 1, 2018), Kalwall in the Manufacturing Market (April 10, 2018), How Ambient Light Rejection (ALR) works: clearing the confusion (March 21, 2018)