architecture - engineering - construction

Daylighting Design Guide: Athletic Facilities
November 29, 2019
Belief in the sun's power to influence physical performance dates back to the first Olympic athletes of ancient Greece who were required to routinely bathe in the sunlight in preparation for competition; and as more studies on the subject emerge, it is becoming increasingly evident how based in fact this belief really is. Recent research has now confirmed the sun's role in everything from reducing the risk of sports-related injuries and regulating the release of muscle-building hormones like testosterone to developing healthy sleep habits and improving reflexes. And as more athletic competitions move to indoor gymnasiums, arenas, and practice facilities, it is more important than ever that athletes have access to the abundant advantages of natural daylight during indoor workouts as well.
Bringing diffused daylight into athletic facilities not only contributes to the health and physical performance of the athletes, but also improves the viewer experience by illuminating the playing area in soft, even light. With translucent daylighting systems, fans can enjoy the game without the glare or hot spots that often accompany standard glass systems. Click HERE for more information on how translucent daylighting can benefit athletes, make a positive statement on attendees, reduce operational costs, and more!
@majorindustries #majorindustries
Company: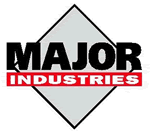 Major Industries Inc.
Product: Guardian 275® - Translucent Panel Skylights & Curtainwall
Source: https://majorskylights.com/wp-content/uploads/2018/11/designguide_athletic.pdf
---
Tags:
2019 Innovation Awards - Performative Millwork: The Coca-Cola Stage at Alliance Theatre (November 1, 2019), Glass house with load-bearing timber curtainwalls (October 25, 2019), Sustainable architecture: how to help prevent bird strikes (October 7, 2019), Daylighting Systems Project Spotlight: Carver Public School (August 5, 2019), To lead with climate action, architects can start by reducing emissions (July 19, 2019), Giving new life to historic buildings leads to happier, healthier cities (June 17, 2019), What's the best strategy for solar-hungry homeowners? (May 24, 2019), Influx in healthcare and senior living means big opportunities for architects (April 22, 2019), Inclusive communities need to be designed that way (March 18, 2019), Architectural Trends for 2019 (February 21, 2019)
Hurricane Protection Systems (November 4, 2019), The Daylighting Difference: Biophilic Design (October 4, 2019), Is glass going out of style? (September 6, 2019), The daylighting difference: student health & learning (September 4, 2019), Daylighting Systems Project Spotlight: Carver Public School (August 5, 2019), Incorporating the metallic look into your daylighting strategy (March 25, 2019), Privacy and daylighting in the same window (February 25, 2019), Visual Blog: Kalwall in the Retail/Commercial Market (February 8, 2019), Skylights: bringing out the best in art (November 16, 2018), 3 Reasons to consider solar heat gain in architecture (October 19, 2018)
Aluminum Cable Railing (November 11, 2019), 6 Discrete Designs Using Accuride Slides (October 19, 2019), The Daylighting Difference: Biophilic Design (October 4, 2019), Techstyle® Ceilings: redefining what's possible (September 18, 2019), Floor access doors for finished flooring (July 30, 2019), What to Look for to Find the Best Poolside Planters and Plants (July 26, 2019), How Laser Cutting Works (July 25, 2019), Package volume increase means greater need for automated lockers (July 23, 2019), Acoustical design for open spaces with creative alternatives to suspended ceilings (July 22, 2019), Custom bollards for function and form (July 17, 2019)