architecture - engineering - construction

Delivering ultra-thermal performance in a unitized curtain wall system
July 31, 2015
Think limitless
Your vision is unique and complex. It pushes boundaries. It takes design to a new level. It personifies aspirational performance and expansive aesthetics. It demands respect and inspires awe. Your vision doesn't come in a box.
Introducing Kawneer's 2500 UT Unitwall™ System. Delivering ultra-thermal performance in a unitized curtain wall system.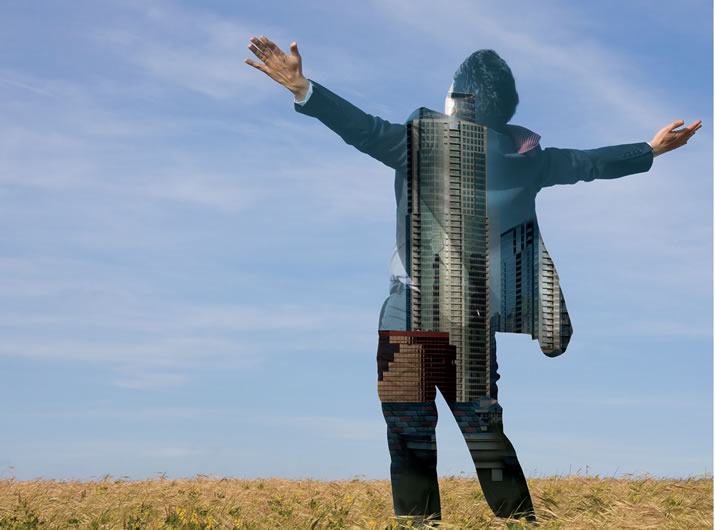 Thermal Performance
The 2500 UT Unitwall™ System employs a continuous polyamide thermal break vertically and horizontally, providing ultra-thermal performance levels in a cost effective unitized curtain wall system. In addition, the one-piece polyamide thermal break eliminates pressure plates and fasteners, reducing the amount of metal used and time required to assemble the system. And ultra-thermal performance allows architects and designers to take their vision to a new level, regardless of climate or location.
Economy & Flexibility
2500 UT Unitwall™ System provides options that allow architects and contractors to meet tough project timelines, while delivering enhanced thermal performance and lower overall operating costs for building owners. Unitized construction accelerates installation while minimizing disruption to the surrounding area or existing tenants, making it an exceptional choice for new or retrofit applications, particularly in urban areas or where space is limited.
Aesthetics
The 2-1/2" profile of the 2500 unitized curtain wall system allows for maximum design opportunities from the base chassis. The four-sided captured system allows for crisp sightlines, while the four-sided SSG option delivers a seamless transition between units, or the combination of captured horizontals with vertical SSG mullions offers a design accent.
The 2500 UT Unitwall™ System marries the elegant aesthetic of a gleaming glass unitized curtain wall with ultra-thermal performance built into the design, allowing you to think limitless.
A cost-effective, unitized framing system that reduces the time to fabricate, assemble, glaze and install, 2500 UT also offers ultra-thermal performance. With a variety of flexible options – from four-sided captured exterior covers to structural silicone glazed (SSG) configurations – this sturdy, high-performance system is ideal for commercial applications, mid- to high-rise projects and more.
Company:

Kawneer Co., Inc.
Source: http://www.kawneer.com/kawneer/north_america/en/products/2500_UT_Unitwall.asp
---
Tags:
Case Study: Sustainability without Sacrificing Beauty - the Linstroth Residence (July 22, 2015), Tectum Panel Art Wall Panels (July 20, 2015), Larger Optically Seamless TecVision Surfaces (July 8, 2015), Sealed Blinds from Unicel Offer Flexibility, Low Maintenance (June 24, 2015), REFLECTOR™ Enhancer Floors (June 19, 2015), 7 Cool Uses of Glass for Contemporary Luxury Homes (June 12, 2015), The Why of White (June 3, 2015), Find Your Color With ColorSnap Studio™ (May 20, 2015), Tectum V Acoustical Roof Deck (May 8, 2015), There's a new trend in the mailbox industry... (May 6, 2015)