architecture - engineering - construction

Design spotlight: daylighting for privacy
December 2, 2017
When we talk about daylighting, the first thing that comes to mind is often the image of natural light pouring into a space... but what happens when you need to bring light to a area that also demands privacy?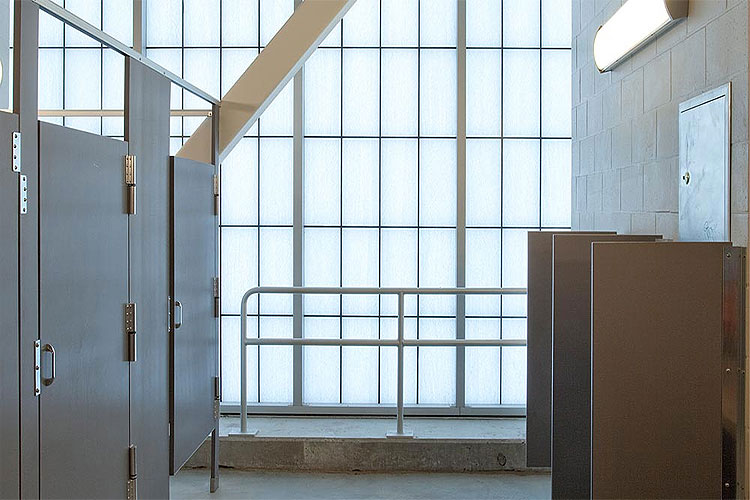 HDR/TD Ameritrade Park, Omaha, NE - Guardian 275® Wall System - Mix Natural Light and Privacy!
Translucent panel systems, like the Guardian 275® wall system above, allow for building occupants to enjoy controlled, glare-free light while eliminating direct lines of sight from the exterior and maintaining a feeling of safety and security. This can be a great asset to traditionally dark and window-less areas like public restrooms, hallways, in waiting areas in medical centers and hospitals (for patient confidentiality), or in secure facilities where it's of up-most importance to maintain a certain level of secrecy.
Translucent systems can also benefit schools as they allow students the advantages of natural light while affording them privacy from outside eyes. And while there are other options in the market such as fritted or channel glass, these systems are often on the higher end of the cost scale. Electrochromic glass options are also available, but can cost even more and may require additional maintenance and upkeep.
Their versatility, light weight and design flexibility make translucent panel systems a great choice for letting light in and keeping prying eyes out. From simple wall panels to curved systems to our Verti-Lite™ option that has an appearance similar to channel glass, we have a system that will fit your needs.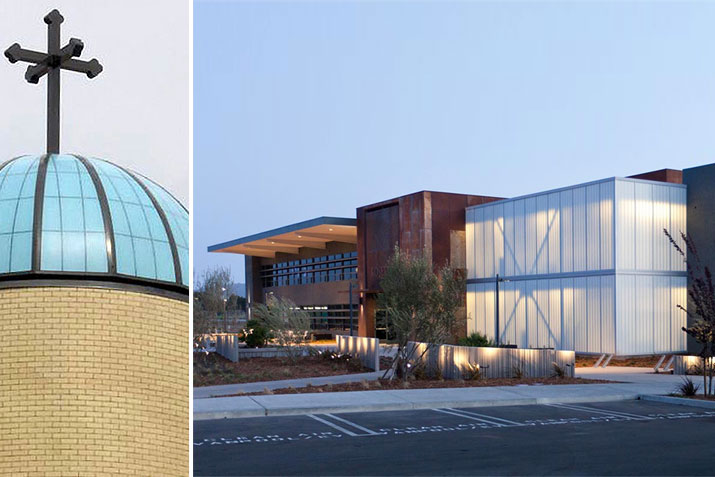 Bruns General Contracting/St. Mina and St. Abanoub Church/Miamisburg, OH - Guardian 275® TransCURVE® Dome; Garcia Architecture and Design/Rosetta/San Luis Obispo, CA - Guardian 275® with Verti-Lite™ Grid Pattern
For additional information on our full line of daylighting systems, as well as thermal performance and testing information, visit our website.
Company: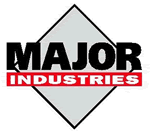 Major Industries Inc.
Product: Guardian 275® - Translucent Panel Skylights & Curtainwall
Source: https://majorskylights.com/products/wall-systems/guardian-275/
---
Tags:
Art Gallery of Ontario enjoys more space and comfort with BoonAssist TQ revolving door entrance (November 28, 2017), Architectural Wall Louvers (November 23, 2017), High Performance Insulated Wall System a Game Changer for Architects (November 22, 2017), Visual Blog: Kalwall Retrofit (November 15, 2017), Slate, Portland's new, LEED Gold, mixed-use, transit-oriented development features Linetec's paint, anodize and thermal improvement services (November 1, 2017), Translucent Panels | Chesapeake Boathouse, Oklahoma City (October 31, 2017), Sto Werkstatt features alternative glass architecture by Space Popular (October 20, 2017), Upscale GFRC (Glass Fiber Reinforced Polymer) at Caesar's Palace on the Vegas strip (October 19, 2017), Distinctive dual towers built on Penetron (October 12, 2017), Armstrong® Ceilings Taps Broad Range of Capabilities To Bring One-of-a-Kind Ceiling Ideas to Life (October 4, 2017)
Architectural Wall Louvers (November 23, 2017), Fast-Fold NXT Screen System (November 16, 2017), Visual Blog: Kalwall Retrofit (November 15, 2017), Builder Spotlight: Jordan Iverson - Pride of Eugene, Oregon (November 13, 2017), Custom outdoor furniture that reflects your vision (November 10, 2017), Not all access covers are created equal (November 6, 2017), Lines, grids & aesthetics in translucent panel systems (November 3, 2017), Translucent Panels | Chesapeake Boathouse, Oklahoma City (October 31, 2017), Draper takes new angle to solve glare and heat gain (October 30, 2017), Sto Werkstatt features alternative glass architecture by Space Popular (October 20, 2017)
Translucent Panels | Chesapeake Boathouse, Oklahoma City (October 31, 2017), LumiSplash™ Decorative Laminates with LED Edge Lighting (October 23, 2017), Stagescreen Portable Projection Screen® (September 12, 2017), Visual Blog: Kalwall in the Cultural Market (August 22, 2017), Lake Avenue light poles restoration - Pasadena, California (August 2, 2017), Global warming: how architects & building owners can prepare the world (July 27, 2017), Finally a Hands Free Solution to Stop Bathroom Mold with the New Enhanced Broan® InVent™ Series (July 14, 2017), Creating the perfectly flat viewing surface (July 11, 2017), Great thermal performance + corrosion resistance = Clima-Tite™ translucent wall systems with fiberglass framing (June 29, 2017), UNO Helix / Spiral large scale LED fixtures (May 23, 2017)
High gloss acrylic wall panels - back painted glass alternative (November 30, 2017), Now from Armstrong ceilings: Tectum wall & ceiling panels (November 9, 2017), Lines, grids & aesthetics in translucent panel systems (November 3, 2017), Kawneer Project Profile: Heifer International World Headquarters (November 2, 2017), Translucent Panels | Chesapeake Boathouse, Oklahoma City (October 31, 2017), LumiSplash™ Decorative Laminates with LED Edge Lighting (October 23, 2017), Which Metal Ceiling Tile Finish Is Right For You? (October 11, 2017), Sustainable Single-Family House (October 5, 2017), New facility at Dupage Airport in Chicago features Extech's systems (September 21, 2017), Design A Better Shaftwall System (August 29, 2017)
Lines, grids & aesthetics in translucent panel systems (November 3, 2017), Draper takes new angle to solve glare and heat gain (October 30, 2017), Artistry in Architectural Grilles Custom Laser-Cut Decorative Metal Screen (September 28, 2017), New facility at Dupage Airport in Chicago features Extech's systems (September 21, 2017), Visual Blog: Kalwall in the Cultural Market (August 22, 2017), Little things make a big difference (August 14, 2017), Draper Launches Acoustical Shading Solution (May 29, 2017), Four new ways to think about solar control (May 10, 2017), Solar shading systems: fixed & motorized louvers (May 3, 2017), Use of louvers-between-glass can contribute up to 31 LEED certification credits (April 5, 2017)
Bullet Proof Barriers For Utility And Electric Co-Op Offices (November 21, 2017), Visual Blog: Kalwall Retrofit (November 15, 2017), Thermal breaks in aluminum framing: not just a cold-weather friend (November 7, 2017), ViuLite® insulating glass with integrated premium quality blinds (October 17, 2017), Skylight guarding with SRC - Skylight Screens (October 10, 2017), Glass Block with Etchings (September 9, 2017), Removable storm shutters & panels (August 30, 2017), Blast protection and pressure relief systems (August 24, 2017), Visual Blog: Kalwall in the Cultural Market (August 22, 2017), Getting Contractors The Right Bullet Resistant Barrier For Their Clients (August 3, 2017)