architecture - engineering - construction

Draper Launches Acoustical Shading Solution
May 29, 2017
Draper has announced EchoControl, an innovative acoustical treatment that improves the acoustics within rooms by utilizing sound-absorptive materials. Draper's EchoControl will "officially" debut at InfoComm 2017, June 14 – 16 in Orlando.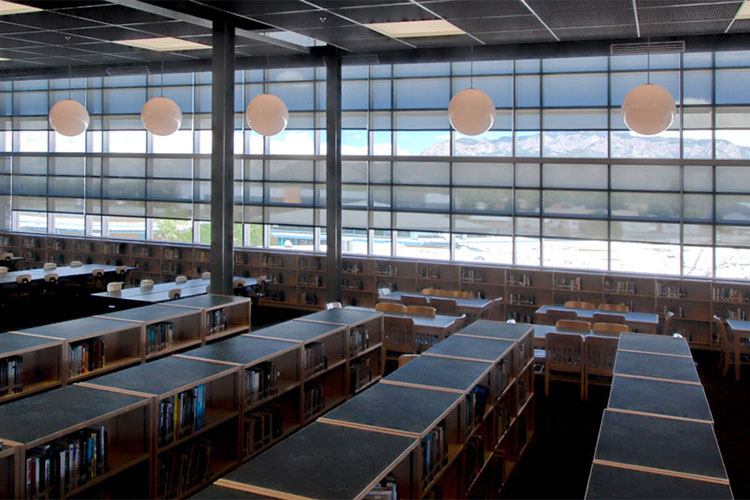 Draper is proud to introduce a new line of acoustical shading products
Draper's new line of acoustical shading, EchoControl, is designed to address one of the most pervasive pollutants we battle today – noise.
According to the Noise Pollution Clearinghouse, a national non-profit organization with extensive online noise-related resources, (www.nonoise.org), "Noise is among the most pervasive pollutants today…Noise negatively affects human health and well-being. Problems related to noise include hearing loss, stress, high blood pressure, sleep loss, distraction and lost productivity, and a general reduction in the quality of life and opportunities for tranquility."
As commercial design trends continue to lean toward the contemporary – open spaces and sleek surfaces with the use of more glass and exposed ceilings – and with LEED objectives in mind, architects have been met with new acoustical challenges. Draper's EchoControl addresses acoustical needs within the commercial and office environment. It has been shown to display increased absorption among human speech frequencies, making it even more effective at controlling sound in environments, such as office settings, in which privacy and noise reduction are key.
Why should we use sound absorbents?
To reduce reverberation inside a room (echo)
To reduce the overall level of sound
Acoustic treatments are used to improve the acoustics within a room by using sound-absorptive materials, like our EchoControl, to reduce echoing caused by sound reflecting off hard surfaces (like windows).
Walls, especially those with windows, offer good surfaces to install acoustic absorbers. This fabric offers a unique combination of acoustic and lighting control and comfort! Available on both motorized and manual shades.
Echocontrol fabric features:
Light-filtering – diffuses light, reduces glare
Controls solar heat gain
Reduces fading of interior furnishings
Certified to GREENGUARD GOLD standards
Infused with Micorban® antimicrobial product protection
NRC*: 0.60
*The noise reduction coefficient astm c423-90a (NRC) rates the effectiveness of a material to absorb sound. The NRC scale ranges between 0 and 1 (0 being completely reflective and 1 being completely absorptive). This is calculated by averaging the frequencies of 250, 500, 1000, 2000, and 4000 hz (rounded to the nearest multiple of 0.05).
Company: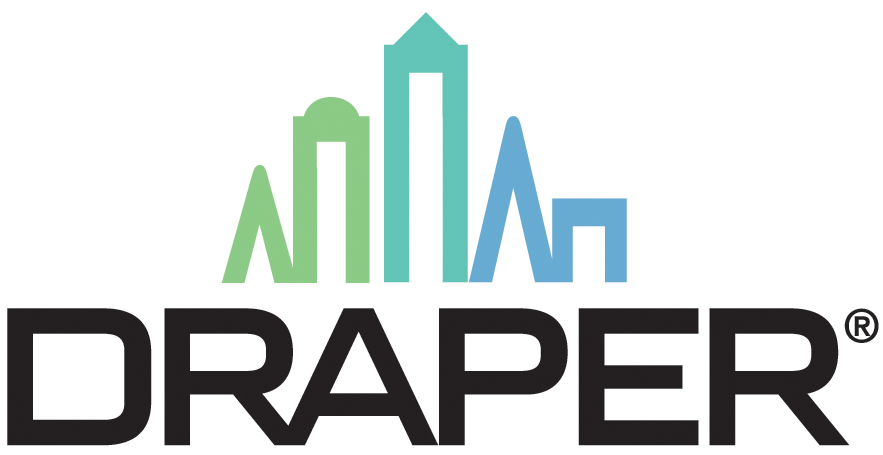 Draper, Inc.
Source: http://residentialtechnology.draperinc.com/acoustical-shading/
---
Tags:
Designed for resiliency and acoustic performance (May 17, 2017), Make rooms quieter with a little help from EchoControl acoustical shading (November 14, 2016), Acoustical Walls, Ceilings and Special Applications (November 11, 2016), Interior Acoustical Finalé Wall Panels (October 10, 2016), Architects Inspiration Handbook for Glass applications in commercial interiors (August 29, 2016), Isabel Bader Center (August 17, 2016), The Noise Control Solution - When Acoustics, Style & Toughness Are Required (March 11, 2016)
Rustic Meets Modern: Transitional Design Style (May 26, 2017), HERMETIC Industrial Flooring (May 22, 2017), Interior Corner Protection (May 18, 2017), 5 Compelling reasons you need to eliminate your shower pan threshold (May 16, 2017), What is a Drawer Slide and How Do I Choose the Right One? (May 12, 2017), Custom Period-Matched Perforated Grilles (April 26, 2017), Nystrom Launches 1 Inch Pan Floor Door (April 21, 2017), Bulletproof Systems and Accessories for Every Building (April 18, 2017), Decorative quartz flooring: choosing epoxy, urethane, or MMA resin? (April 13, 2017), Space Saving Solutions: Under the Staircase Storage (April 12, 2017)
Four new ways to think about solar control (May 10, 2017), Solar shading systems: fixed & motorized louvers (May 3, 2017), Use of louvers-between-glass can contribute up to 31 LEED certification credits (April 5, 2017), Make rooms quieter with a little help from EchoControl acoustical shading (November 14, 2016), New Unicel white paper provides guidance for specifying privacy and shading solutions (October 19, 2016), Architects Inspiration Handbook for Glass applications in commercial interiors (August 29, 2016), E2JS thin line louver used on Reptile House at the Cincinnati Zoo (August 22, 2016), Blackout & mesh shades in the same window? Dual Roller Shades are the solution! (July 5, 2016), Cut solar energy getting into buildings by up to 92% - stop it before it hits the glazing (June 17, 2016), Hurricane Roof Equipment Screens (June 10, 2016)