architecture - engineering - construction

Earn LEED Points With Florence Mailboxes
November 18, 2015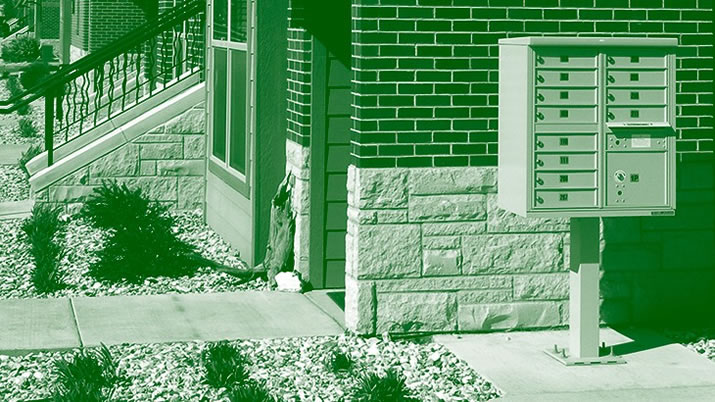 Whether you're looking for credit toward a project's Leadership in Energy and Environmental Design (LEED) certification or simply believe in the principles of green design, sustainability practices at Florence make our mailboxes a smart choice.
Earn LEED Points
By specifying Florence mailboxes, you may be eligible to earn points in the following LEED Green Building Rating System v3.0* categories:
Materials and Resources Credit 2: Florence products and packaging are 100% recyclable. This means that using Florence mailboxes may contribute to the Construction Waste Management credit.
Materials and Resources Credit 4: Florence mailboxes used for new construction are manufactured principally from aluminum, which contains approximately 20% pre-consumer and 30% post-consumer recycled content, according to conservative estimates. This means 40% of the total dollars you spend on Florence mailboxes may contribute to the Recycled Content credit.
Materials and Resources Credit 5: Florence is headquartered in Manhattan, Kansas. If you use Florence mailboxes for a project within 500 miles of Manhattan, you may be eligible for the Regional Materials credit.
Regional Priority Credit 1: Florence products may also contribute to Regional Priority bonus points, which are granted for geographically specific environmental priorities. For more information, check the LEED regional priority credits available in your project's area.
* When v4 takes affect in 2016, available LEED credits and requirements will be subject to change. We will update our documentation at that time.
Use Environmentally Conscious Products
We at Florence are proud of our commitment to preserving and protecting the environment. Through our conscientious manufacturing processes and operational practices, we create quality products with a minimal environmental impact:
Our recycling program includes reuse and/or reprocessing of:
Aluminum
Corrugate
Powder paint
Wood
Steel
Office waste
Our plant has also been presented with a Pollution Prevention Award and is an OSHA certified SHARP facility.
"We've taken extra steps not just to comply with the regulations that the state and local municipality require of us, but we've anticipated potential impacts and gone above and beyond requirements. At the end of the day, that makes us feel better about what we're doing."
- John Altstadt, President, Florence Manufacturing
Learn More
Specifying Florence is a smart choice for green design. We are an industry leader for environmentally friendly practices.
To find out how Florence's mailboxes can benefit your next project, contact Mike Travisano, Architectural Sales Manager, who is dedicated to your needs for all things green.
Company:

Florence Corporation
Source: http://www.florencemailboxes.com/wordpress/earn-leed-points-with-florence-mailboxes/
---
Tags:
Data Center HVAC Design Considerations (October 26, 2015), Helping to retrofit Bronx Community College (October 5, 2015), A perfect blend between revolving doors and transparent architecture (September 4, 2015), Custom Mill Work, Bullet Resistant Barriers, and Inconspicuous Perfection (July 24, 2015), Structural Acoustic Roof Deck (July 3, 2015), Revolving Doors and ROI for Retail (June 10, 2015), April Showers Bring May Flowers… And Eco-Friendly Smart Glass (May 18, 2015), Suitable for framing: Kalwall brings distinct lighting to award-winning design (May 15, 2015), Mid-century modern design in Los Angeles (April 27, 2015), 5 Tips For How To Fill Perfect Looking Large Planters (April 22, 2015)
LEED-ing The Way in Sustainable Building (November 6, 2015), Stadium Design Sustainability (November 4, 2015)
LEED-ing The Way in Sustainable Building (November 6, 2015), Stadium Design Sustainability (November 4, 2015), Data Center HVAC Design Considerations (October 26, 2015), Linetec mimics terra cotta's look and feel in new painted finish (October 21, 2015), They're here! Glass countertops from Innovate Building Solutions (October 14, 2015), Feeding the Planet, Energy for Life (September 21, 2015), Building Sustainability: The World's 7 Best Green Buildings (September 16, 2015), MultipliCITY wins a 2015 IDEA Goldaward (August 25, 2015), Case Study: Sustainability without Sacrificing Beauty - the Linstroth Residence (July 22, 2015), The FGP Collection by Francisco Gomez Paz (July 6, 2015)