architecture - engineering - construction

Enhance the beauty of ‪stucco
July 17, 2015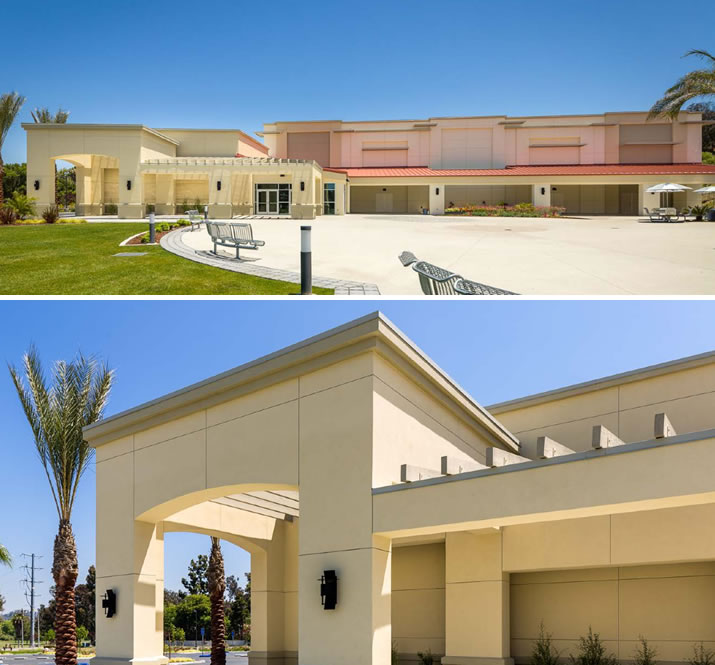 LaHabra FastWall 300 with Krak-Shield stucco assemblies are the solution to prevent stucco cracking
Enhance the beauty of ‪stucco‬ with FastWall Systems from ‪LaHabra‬. Featured on this building is the LaHabra FastWall 300 with Krak-Shield Assembly including:
LaHabra Fiber-47 Scratch & Brown Concentrate
Parex USA Stucco Mesh
Parex USA Primer
Parex USA Adacryl Admix & Bonder
LaHabra Insul-Bond Dry Base Coat & Adhesive
LaHabra Perma-Finish Fine in custom colors
The new 26,000 sq. ft. building of Bonita Valley Community Church complements the surrounding Spanish mission style buildings. Included inside this massive building in Bonita, CA is a 3,000 sq. ft. performance stage, administrative offices, a choir room and 1,400 sq. ft. of lobby space. The state-of-the-art building is also home to cutting edge LED and theatrical lighting, dressing rooms and a high-tech audio/video recording room.
The building's exterior, completed by E.L. Hobbs, Inc. of El Cajon, CA included LaHabra's FastWall 300 Krak-Shield Stucco Assembly. With its extra layer of fiberglass mesh, which reduces cracking, Krak-Shield helps reduce the number of call-backs and helps reduce the building's maintenance costs over time.
Three custom colors were also used on this project and matched to samples specifically requested by the architect. LaHabra's Perma-Finish in the texture Fine was the perfect choice for the finish because of its ease to work with, which allows for a better quality application.
Company: LaHabra
Source: http://www.lahabrastucco.com/projects-profiles.shtml
---
Tags:
The Why of White (June 3, 2015), Find Your Color With ColorSnap Studio™ (May 20, 2015), Coral Reef! Jackie Jordan on the 2015 Color of the Year (February 6, 2015)
The FGP Collection by Francisco Gomez Paz (July 6, 2015), Birds and Buildings: A How-to-Guide for Bird Control (June 26, 2015), Sealed Blinds from Unicel Offer Flexibility, Low Maintenance (June 24, 2015), Watch the Kinetic Facade in Action (June 17, 2015), Introducing a whole new personalized approach to site furnishing... (June 15, 2015), Composite, Synthetic Decking and Deck Railing Materials (June 1, 2015), Reasons You'll Love Your Residential Pool Deck Coating (May 25, 2015), Ruskin Architectural Products provide function and beauty to State Farm Insurance Company (May 13, 2015), Why You Should Have A Green Roof (May 11, 2015), There's a new trend in the mailbox industry... (May 6, 2015)