architecture - engineering - construction

Feeding the Planet, Energy for Life
September 21, 2015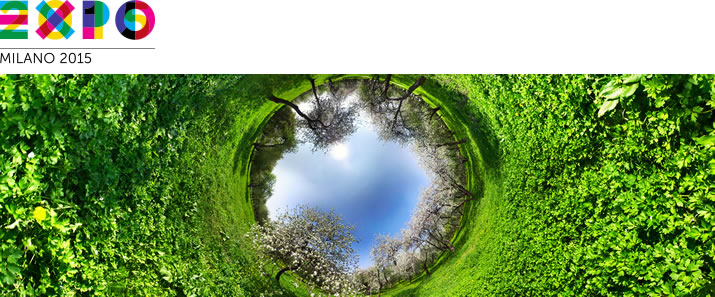 EXPO Milano 2015 will close its doors on October 31, 2015. The Universal Exhibition is showcasing achievements that societies have made and share new technologies as well as promote creativity and engagement at a global level. By following the theme, "Feeding the Planet, Energy for Life", over 140 participating countries are showing their commitment to creating sustainable ways of producing and delivering food across the globe.
The United Nations (UN) is also participating in Expo Milano 2015 under the theme, "The Zero Hunger Challenge. United for a Sustainable World." The Zero Hunger Challenge is a call-to-action, based on the wish of the UN Secretary General Ban-ki Moon to encourage decision makers to focus their attention on hunger, nutrition and sustainable agriculture. An integral part of the Zero Hunger Challenge, the issue of women's empowerment and gender equality, is a key focus area for the UN at Expo Milano 2015.
PENETRON played a vital role in ensuring the timely completion and durability of some of the infrastructure for EXPO Milano 2015, and the city of Milan. Have a look at the case study 'ZARA EXPO Tunnel' under PENETRON Worldwide.
Company:

Penetron International
Source: http://www.penetron.com/newsletter/sep15-en.htm
---
Tags:
Building Sustainability: The World's 7 Best Green Buildings (September 16, 2015), 304 vs. 316 Stainless Steel: What's the Difference? (September 2, 2015), Future proofing your design approaches – webinar (August 29, 2015), Staying dry – and wet – with PENETRON Technology (August 24, 2015), Residential Application of StoGuard® with Sto EmeraldCoat® (August 14, 2015), Free eBook! The 12-Step Program to Avoid Water Intrusion in Homes (July 27, 2015), 3 Reasons to Choose Spray Foam Insulation (July 13, 2015), Architects turn to prefab materials (May 1, 2015), Three Secrets to Safety Management (April 17, 2015), Chase Birds Away with the line of Bird Chase Super Sonic units (April 13, 2015)
Exterior Wall Finish Offers Curb Appeal, Design Versatility and Cost Savings for School (September 14, 2015), Flexible Bollards: Traffic & Parking Lot Posts (September 9, 2015), Bird B Gone Offers Widest Variety of Bird Spikes - Made in the USA! (September 7, 2015), Home Free - the Reality Show with a Heart - features Feeney CableRail (September 3, 2015), Glass 'sky pool' coming to London (August 27, 2015), Staying dry – and wet – with PENETRON Technology (August 24, 2015), Concrete Resurfacing (August 19, 2015), Introduction to Flashing/Talking Interactive Signs (August 13, 2015), Par-Kut parking booth (August 3, 2015), Case Study: Sustainability without Sacrificing Beauty - the Linstroth Residence (July 22, 2015)
Building Sustainability: The World's 7 Best Green Buildings (September 16, 2015), MultipliCITY wins a 2015 IDEA Goldaward (August 25, 2015), Case Study: Sustainability without Sacrificing Beauty - the Linstroth Residence (July 22, 2015), The FGP Collection by Francisco Gomez Paz (July 6, 2015), Composite, Synthetic Decking and Deck Railing Materials (June 1, 2015), Architects turn to prefab materials (May 1, 2015)