architecture - engineering - construction

Fleur de Sel (SW 7666) invites comfort and luxury into contemporary Atlanta home
March 18, 2016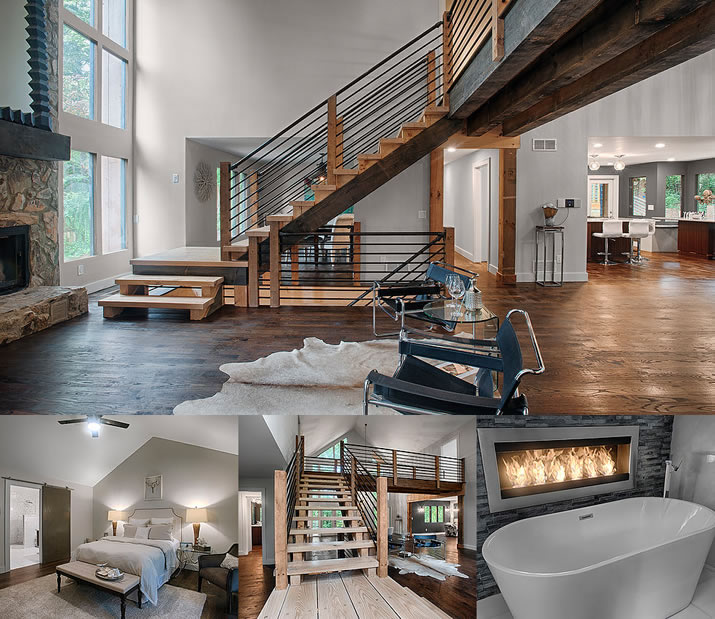 Luxury chalet reminiscent of the Blue Ridge Mountains. The Smokecreek Chalet is tucked away in a quiet cul-de-sac boasting 5 bedrooms and over 5,550 square feet. Fleur de Sel (SW 7666) invites comfort and luxury into this contemporary Atlanta home, designed by Her Cave Atlanta.
Jessica Murphy Owner/Designer Her Cave Atlanta :
My love of construction comes from dreaming about what it would look like to breathe new life into the dying downtown strip and old antebellum homes of Main Street – small town, USA where I grew up. At the University of Colorado at Boulder while studying Architectural Engineering my dreams began to take shape.

Style is a reflection of life experiences and as such my personal style is eclectic – contemporary, slightly industrial, with a touch of modern fascination and a pinch of classic elegance. I like it all. An interior designer once described it as 'old world traveler'".
Company:
The Sherwin-Williams Company
Source: http://www.smokecreekchalet.com/
---
Tags:
2016 Color Forecast (February 22, 2016), Online Color Selection and Specification Tool (January 11, 2016), NOVA Effects coatings provide rich color and vibrant sparkle (December 14, 2015), Protecting Industrial Flooring with Polyaspartic Coatings (November 30, 2015), Specialty systems improve on standing architecture (November 27, 2015)
High Performance Coatings (March 7, 2016), Masonry stains can make historic restoration easier (February 24, 2016), 2016 Color Forecast (February 22, 2016), Massive retail shopping mall (February 5, 2016), Online Color Selection and Specification Tool (January 11, 2016), NOVA Effects coatings provide rich color and vibrant sparkle (December 14, 2015), Stop unauthorized parking using Reliance Foundry's Fold-Down Bollards (November 16, 2015), Linetec mimics terra cotta's look and feel in new painted finish (October 21, 2015), Color of the Month: Get inspired with Black Magic SW 6991 (October 2, 2015), Style Squared (September 11, 2015)
The Noise Control Solution - When Acoustics, Style & Toughness Are Required (March 11, 2016), High Performance Coatings (March 7, 2016), Wisconsin Hospitals Use Boon Edam Revolving Doors in Special, Double Entrance Solution (February 15, 2016), Artistry in Architectural Grilles (February 10, 2016), Massive retail shopping mall (February 5, 2016), Decorative Spray-Texture Concrete Overlays (January 29, 2016), 2015 NJ DISCA Excellence in Construction Awards – Tin Ceiling Project (January 8, 2016), 7 Myths about One Level (Curbless) Showers (January 6, 2016), Commercial and Residential Ceiling Tiles (December 7, 2015), Print custom graphics on window shades (December 2, 2015)