architecture - engineering - construction

Great thermal performance + corrosion resistance = Clima-Tite™ translucent wall systems with fiberglass framing
June 29, 2017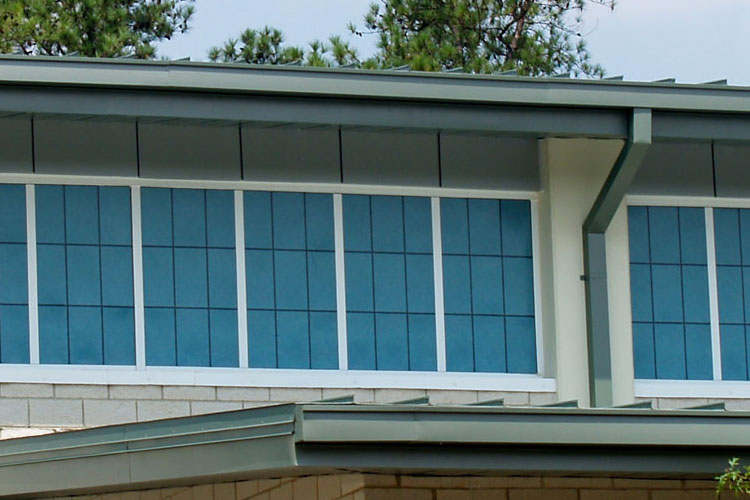 Clima-Tite™ is a unique – the only translucent panel system that features pultruded fiberglass framing for better thermal performance, including enhanced u-factors and better condensation resistance than similar aluminum-framed systems. Pultruded fiberglass also has other advantages over aluminum, including dimensional stability and increased corrosion resistance, making it a great choice for harsh environments like water treatment plants or aquatic facilities.
Utilizing fiberglass is also an environmentally sound choice, as the manufacturing processes require less energy compared to aluminum (about 80% less embodied energy). The main ingredient in fiberglass is silica sand, an abundant natural material. Once properly converted, the inherent thermal properties of fiberglass allow for reduced HVAC loads, which can reduce greenhouse emissions. The long lifespan and durability of pultruded fiberglass also delivers reduced costs over the lifetime of the system.
Company: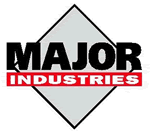 Major Industries Inc.
Product: Clima-Tite™
Source: http://majorskylights.com/products/wall-systems/clima-tite/
---
Tags:
Swedish hospital 'takes a chance' on Howe Green (June 21, 2017), Summer Birds Nesting on Your Property? (June 6, 2017), Glazing Over Global Trends: Larger Formats and Smaller Sight Lines (May 29, 2017), Door Access Control & Security Entrance Integration Techniques (May 24, 2017), UNO Helix / Spiral large scale LED fixtures (May 23, 2017), EXTECH offers LIGHTWALL 3440 translucent wall system with three new glazing options (May 15, 2017), Sherwin-Williams converts digital color into fresh coats of paint for a good cause (May 11, 2017), Solar shading systems: fixed & motorized louvers (May 3, 2017), Auburn® custom & pre-engineered skylights (May 1, 2017), Warwick Hotel Rittenhouse Square boasts unique, stylish lobby entrance with revolving door (April 24, 2017)
Designed for resiliency and acoustic performance (May 17, 2017), Solar shading systems: fixed & motorized louvers (May 3, 2017), 2017 COTE Top Ten - Setting the standard in design and sustainability (April 20, 2017), Global changes in construction: Kalwall's insights from BAU (March 1, 2017), Easily Earn AIA Learning Units | EXTECH, Inc. (January 6, 2017), Sun Control Sunshades (January 5, 2017), Architects empowered to drive positive change at SXSW Eco (December 5, 2016), Major announces new Auburn® skylight option (November 25, 2016), Make your buildings look good with uniquely designed polycarbonate products for building exteriors (September 19, 2016), Delray LED Circles: Uno • Dos • Cylindro I/II/III (September 14, 2016)
7 Hot 2017 Bathroom Design Trends You Need to Add Style to Your Space (June 13, 2017), Preparing Glaziers To Work With Bulletproof Glass (June 8, 2017), Energize your next daylighting design with Spectra-Grid™ (May 25, 2017), Designed for resiliency and acoustic performance (May 17, 2017), Auburn® custom & pre-engineered skylights (May 1, 2017), Use of louvers-between-glass can contribute up to 31 LEED certification credits (April 5, 2017), Railing Infill Face-Off: Cable vs. Glass (March 10, 2017), High-Function Custom Bullet Resistant Solutions for Banks (February 17, 2017), Architectural Glass Takes on a New Shape (December 23, 2016), Case study: Otterbein University's STEAM Innovation Center featuring Extech's Lightwall 3000 series curtain wall system (December 15, 2016)
UNO Helix / Spiral large scale LED fixtures (May 23, 2017), EXTECH offers LIGHTWALL 3440 translucent wall system with three new glazing options (May 15, 2017), Kalwall Panels featured in "Amoeba Wall," MIT design team's award-winning project (March 20, 2017), Global changes in construction: Kalwall's insights from BAU (March 1, 2017), Is polycarbonate the future of architecture? (February 2, 2017), Easily Earn AIA Learning Units | EXTECH, Inc. (January 6, 2017), How To Avoid The Most Common Problems With Commercial Lampposts (December 30, 2016), 5 Crazy Modern Glass Wall Partition Ideas for a Loft Apartment (October 17, 2016), Color Rendering Index: Why It's important in Outdoor Lighting (September 23, 2016), Make your buildings look good with uniquely designed polycarbonate products for building exteriors (September 19, 2016)
Preparing Glaziers To Work With Bulletproof Glass (June 8, 2017), Energize your next daylighting design with Spectra-Grid™ (May 25, 2017), Designed for resiliency and acoustic performance (May 17, 2017), Auburn® custom & pre-engineered skylights (May 1, 2017), High-Function Custom Bullet Resistant Solutions for Banks (February 17, 2017), Sun Control Sunshades (January 5, 2017), Case study: Otterbein University's STEAM Innovation Center featuring Extech's Lightwall 3000 series curtain wall system (December 15, 2016), Solutions for the entire building façade (December 9, 2016), Kalwall Featured in Major Award-Winning College Project (November 28, 2016), Major announces new Auburn® skylight option (November 25, 2016)