architecture - engineering - construction

Green: The Color that Became a Building Philosophy
September 5, 2017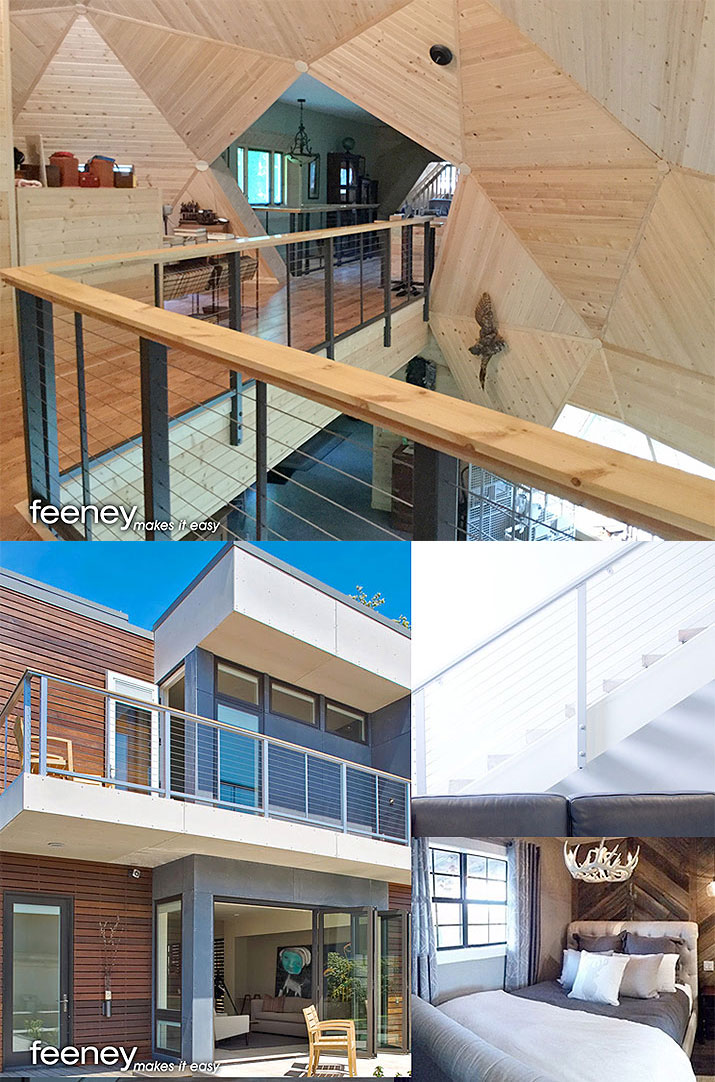 Solar panel arrays. Reclaimed wood. Ultra low-flow toilets. Smart thermostats. Continuous insulation. Volatile organic compound (VOC)-free paint. Recyclable railings. The list of ways American home designers, developers, builders, and owners slash energy expense, promote household comfort and health, and embrace green building practices grows by the day.
The U.S. Green Building Council (USGBC) is carefully monitoring these practices, too. The people behind the widely known LEED (Leadership in Energy and Environmental Design) certification program for commercial and residential structures say more than 121,900 residential units have now earned LEED certification worldwide.
USGBC research also indicates more than of half of consumers rank green and energy-efficiency as top requirements for their next home. Even renters say a LEED-certified property is topped only by a prime central business district location as a desirable feature, according to USGBC studies. Today the USGBC predicts a whopping 84 percent of all 2018 residential construction will have sustainable features.
High on that list of sustainable features are the Feeney's CableRail stainless steel cable infill and DesignRail® aluminum railing systems.
"All of our architectural products are made from stainless steel and/or aluminum which are among the most recycled materials on the planet," says Brad Adsit, Feeney's Product Development/Engineering Manager. "But that's just the beginning of how we support a green building ethic."
Feeney may have one of the most comprehensive, earth-friendly manufacturing programs in the architectural products business. Points of proof:
The grade 316 stainless steel cable used with Feeney CableRail products contains 70 percent pre-consumer recycled content.
The aluminum extrusions used in the DesignRail® railing system contain 40% pre-consumer and 30% post-consumer recycled content.
Low maintenance requirements mean no treatments, stains, solvents, varnishes, or preservative that may contain harmful chemicals.
CableRail fittings and cables use less raw material and allow easier handling, lower shipping costs, and less transit fuel consumption.
Feeney's California manufacturing facility is nearly energy self-sufficient thanks to an immense 5,000 square foot solar panel array.
Feeney's powder coating facility in Nebraska emits no V.O.C.s or heavy metal waste, uses a non-chromium pre-treatment wash, and reclaims 93 percent of the wastewater.
This is only a partial list. As you consider railing system options as part of a green homebuilding project, keep Feeney in mind as a LEED-friendly supplier.
"Feeney contributes points to the various LEED version 4 rating systems in the Materials and Resources credit category, by disclosing product ingredients to demonstrate raw material optimization," according to Adsit.
"We work hard to be thoughtful stewards of our natural resources," notes Adsit. "Improving our ability to deliver greener building solutions is a continuous, relentless priority."
To learn more, read the Feeney Environmental Statement and Feeney LEED info.
Company:

Feeney, Inc
Product: CableRail Stainless Steel Standard Assemblies
Source: http://media.feeneyinc.com/blog/the-color-that-became-a-building-philosophy
---
Tags:
Ogden by Maglin Site Furniture offers flexible straight, curved or circular bench options to suit any style (August 25, 2017), Visual Blog: Kalwall in the Cultural Market (August 22, 2017), Ruskin's acoustical louvers are AMCA licensed for water penetration and air performance (August 21, 2017), Little things make a big difference (August 14, 2017), How to deliver true color to your clients (August 11, 2017), Sustainable and small: The tiny house movement (August 9, 2017), Architectural Series Roof Guardrail System (August 8, 2017), Slipnot® provides slip resistance and aesthetic display for Times Square spotlight on Broadway project (August 7, 2017), Lake Avenue light poles restoration - Pasadena, California (August 2, 2017), SC Railing Company: Offering a View from the Top (July 31, 2017)
SC Railing Company: Offering a View from the Top (July 31, 2017), Auburn® custom & pre-engineered skylights (May 1, 2017), KINETICWALL wins 2017 Architizer A+ Award (April 19, 2017), Use of louvers-between-glass can contribute up to 31 LEED certification credits (April 5, 2017), The Original Orange Elevator Smoke Curtain (March 28, 2017), Sun Control Sunshades (January 5, 2017), Ruskin's Zone Control Solutions Brochure (October 5, 2016), Free Webinar Louver Selection & Application Using Ruskin's LEADS Software, 2nd Wednesday of every month (August 1, 2016), Green Building Tips: How To Create Eco-Friendly Landscaping (April 25, 2016), Earn LEED Points With Florence Mailboxes (November 18, 2015)
Anodize Nickel Test (August 17, 2017), Modular Seating - Volare™ (August 10, 2017), Slipnot® provides slip resistance and aesthetic display for Times Square spotlight on Broadway project (August 7, 2017), Blackened Steel for Architectural Design (July 19, 2017), 3135EC Eclipse Undermount: Sliding under the radar (July 9, 2017), FDOT Improving Bicyclist Safety with SlipNOT® (April 4, 2017), Railing Infill Face-Off: Cable vs. Glass (March 10, 2017), Brass clad & bronze clad doors & frames (January 30, 2017), The Dock Gate's custom gas struts make the vertical gate easy to open. Easy as 1, 2, 3! (September 21, 2016), Mirror polished stainless steel enclosure top and return grilles at New York City Hospital Lobby (August 26, 2016)
Architectural Series Roof Guardrail System (August 8, 2017), SC Railing Company: Offering a View from the Top (July 31, 2017), Top NYC architect selects Feeney for notable barn project (July 26, 2017), CableView® Aluminum Cable Railing System by Stainless Cable & Railing Inc. (June 23, 2017), Rustic Meets Modern: Transitional Design Style (May 26, 2017), Deck Railing Ideas (April 7, 2017), EnduraLine Mobile permanent warning line system (April 5, 2017), Railing Infill Face-Off: Cable vs. Glass (March 10, 2017), Backyard 2.0: 2017 Deck and Railings Forecast (February 8, 2017), Winner in NADRA 2016 Deck Competion (November 4, 2016)
Global warming: how architects & building owners can prepare the world (July 27, 2017), What the New Urban Agenda means for architects (July 21, 2017), Maglin Moves Manhattan (July 6, 2017), Durable skylight finishes by Linetec (July 4, 2017), Swedish hospital 'takes a chance' on Howe Green (June 21, 2017), Designed for resiliency and acoustic performance (May 17, 2017), EXTECH offers LIGHTWALL 3440 translucent wall system with three new glazing options (May 15, 2017), 2017 COTE Top Ten - Setting the standard in design and sustainability (April 20, 2017), New Design Tools to Meet Green Guidelines (March 30, 2017), Waterproofing One of London's New iconic Buildings (March 13, 2017)