architecture - engineering - construction

Historic Crossroads
November 20, 2020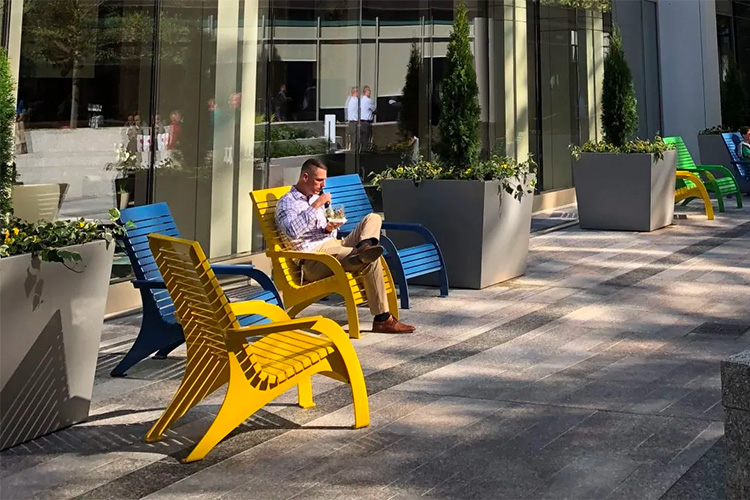 Bank of America Plaza, Charlotte, North Carolina, USA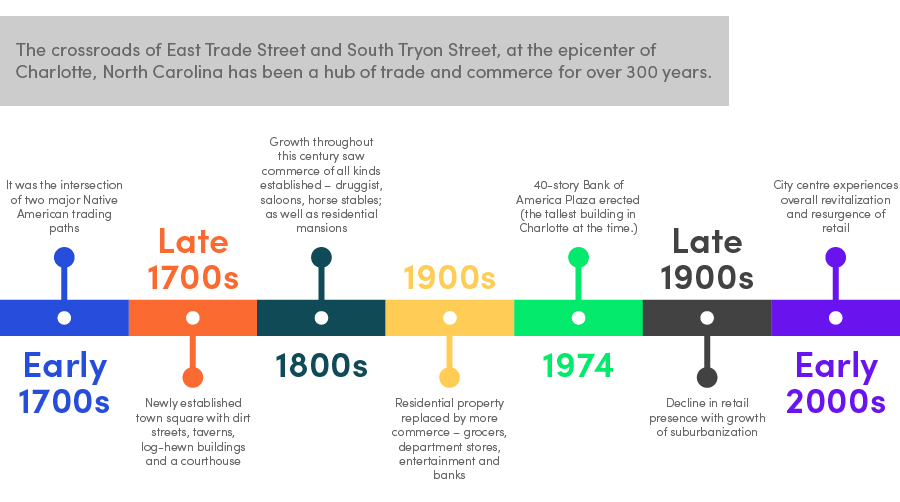 The owners of Bank of America Plaza wanted to offer their tenants even more than a prime location in an iconic building and so, beginning in 2016, they invested in a complete redesign of their street-level presence. "We have created a more pedestrian-friendly area with smaller shop fronts, outdoor seating areas, and a new, extended main building entry to engage the public plaza," 1 says Redline Design Groups lead designer Richard Boswell. One section of the exterior courtyard had an existing fountain but was largely under-utilized open space with no seating available. The initial vision to incorporate wall mounted curved benches into the fountain surround led to conversations between Architect, Richard Boswell and Maglin's CEO, Ian McAskile and Territory Manager, Andrew Coen. Bank of America Plaza owners, TIER REIT wanted a variety of table and seating configurations and embraced color to enliven the space.

The project specified café and bar height tables and chairs, relaxing chaise chairs, and curved benches – elements that would invite office residents to congregate in the fresh air and sunshine for their morning coffee, lunch break or informal meetings. Maglin's site furniture products were customized with chairs in fun bright colors, and stylish ipe wood top tables to provide the Bank of America Plaza with a unique and inviting outdoorscape.
TIER REIT's investment in the Bank of America Plaza has also been recognized by their peers, as they have been nominated as Finalists for the 2018 Heavy Hitters Commercial Real Estate Awards – Space Build Out category.2 One can only imagine what the evolution of the crossroads at Trade and Tryon will entail in the decades ahead. It would be safe to predict it will continue to involve the gathering of those who drive forward the vehicles of commerce for Charlotte, North Carolina.
Reference: http://www.charlottemagazine.com/Charlotte-Magazine/March-2014/Our-Roads-Our-Story-Trade-and-Tryon-Streets/
1 Source: https://www.charlotteobserver.com/news/business/biz-columns-blogs/development/article56461858.html
2 Source: https://www.bizjournals.com/charlotte/news/2018/11/08/heavy-hitters-take-a-stroll-through-the-projects.html#g/444340/17

@maglinfurniture #maglinfurniture #maglin #streetfurniture
Company:
Maglin Site Furniture
Source: https://www.maglin.com/historic-crossroads/
---
Tags: