architecture - engineering - construction

Human Bollard Campaigns - Advocating for cyclist safety through direct action
September 16, 2020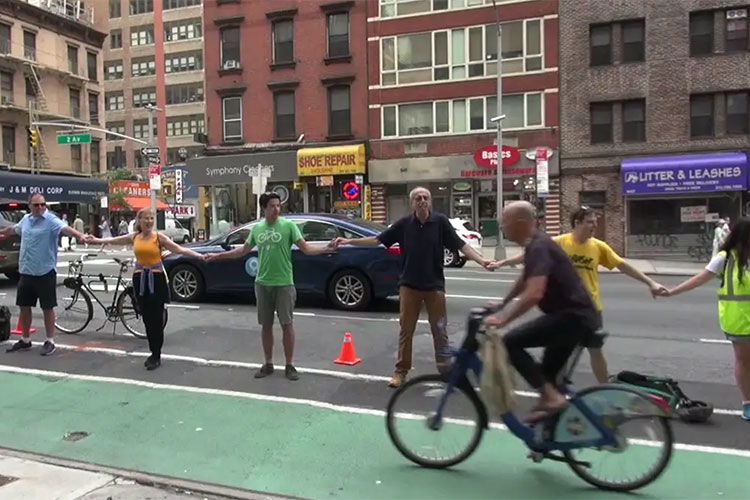 Human Bollard Campaigns Advocating for cyclist safety through direct action Cyclists Become "Human Bollards" to Protect 2nd Ave Bike Lane from STREETFILMS on Vimeo.
Cycling is increasing as a mode of transportation in North America. No longer just for leisure, bicycles are now being used to commute and run errands. People are getting out of their cars to build exercise into their daily routines, lower monthly costs, decrease their carbon footprints, and avoid urban traffic snarls.
Yet growth in this mode of transportation has created conflict over shared use of infrastructure. Sharing the road can create direct frustrations, but even marked bike lanes can lead to issues: where a culture of biking has not taken hold, bike lanes are sometimes ignored and are used as turning lanes, unloading zones, vehicle stands, or even as parking. Drivers who are primarily concerned with other drivers may think it's quite reasonable to pull into a bike lane to unload a passenger, and not realize the danger to cyclists. Some of this is due to a simple lack of awareness as rules and street markings change, and because driver training rarely focuses on car and bicycle interactions.
Cyclist groups have been stepping up to raise awareness and advocate for safer bike infrastructure for many decades, but recently have become involved in new "human bollard" campaigns. In these events, people stand along painted bike lanes, making the separation obvious. The riders are communicating the need for visibility and awareness, as well as advocating for physically separated bike lanes, which are safer for cyclists of all abilities and lead to less driver frustration.
> Continue reading on reliance-foundry.com/blog/human-bollard-campaigns
@reliancefoundry #reliancefoundry #bollards
Company: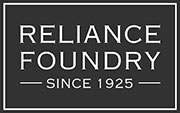 Reliance Foundry Co. Ltd.
Product: Decorative Bollards
Source: https://www.reliance-foundry.com/blog/human-bollard-campaigns
---
Tags:
The Essential Guide to Bike Parking - Site planning and installation for bike racks, lockups, and lockers (August 17, 2020), Several to one: removable bollards systems - why you might buy more than one receiver per bollard (or vice versa) (June 26, 2020), Removable Bollard Receivers - a comparison of removable mounting options (April 27, 2020), Bollard fencing? Perimeter security with bollards, fences, and walls (March 27, 2020), Steel vs. Stainless Steel - Consider the differences in corrosion resistance and cost (February 11, 2020), A Guide to Bollard Spacing and Site Planning (December 25, 2019), Flexible Bollards vs. Traffic Delineators: Which traffic safety equipment will provide best value for your application? (November 15, 2019), How to select parking bollards to increase driver awareness and pedestrian safety (October 16, 2019), Pathway Illuminance: Hard-Wired vs. Solar Bollard Light Fixtures (September 9, 2019), 8 Reasons why cities are installing bollards in high traffic areas - it's not just counter-terrorism (August 12, 2019)
Building Peace of Mind with Hurricane Resistant Solutions (September 11, 2020), How Safe Is Your Roof? The facts you need to know about rooftop safety (September 9, 2020), NC State University Upgrades Security with New Boon Edam Turnstiles (September 7, 2020), 5 Questions With Jim Edgeworth, Residential Sales Director for The BILCO Company (August 31, 2020), Feeney Project Showcase: Art Steedle's Container Bar (August 19, 2020), How façade elements are increasing health, safety, and sustainability in school design (August 14, 2020), See how new antibacterial products squash superbugs (July 6, 2020), Strategies for Fire Prevention in the Workplace (July 3, 2020), Several to one: removable bollards systems - why you might buy more than one receiver per bollard (or vice versa) (June 26, 2020), Cable Railing – Unencumbered Views for Your Treasured Spaces (May 29, 2020)