architecture - engineering - construction

Lines, grids & aesthetics in translucent panel systems
November 3, 2017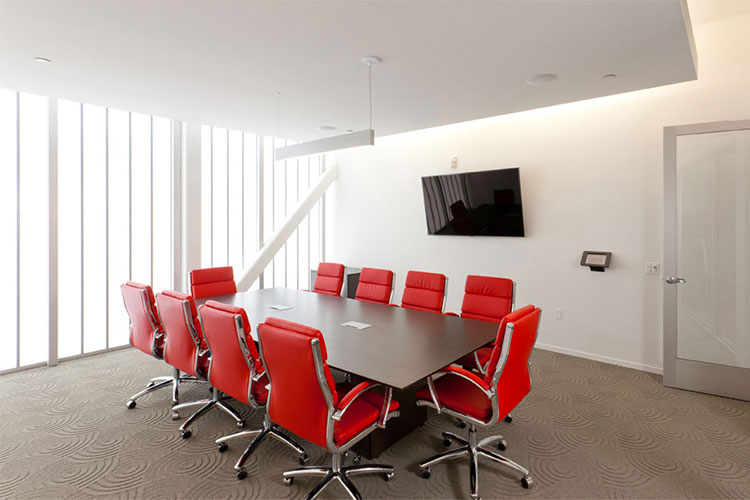 Major offers a wide range of glazing options, but even within translucent panel systems there are numerous ways to add customization to meet your project's needs.
In the shop recently was a project that utilized a 7″ x 7″ grid pattern (left side of image left), giving the panels a distinct geometric look. If you'd prefer to see less grid in the panel, choosing a white face sheet and opting for a larger grid pattern or our Verti-Lite™ option is the way to go. Verti-Lite™ (image) features vertical grids only, providing a channel glass look but with numerous insulation options as well as a lower cost.
Don't forget that we can also custom color insulation for a unique way to incorporate school colors into a building (or to mimic stained glass), and we can match finish colors as well if you're looking to tie the daylighting system into another part of the building. Contact our sales team today at 888-759-2678 to find out how we can customize your daylighting experience.
Company: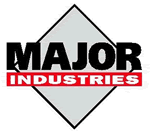 Major Industries Inc.
Product: Guardian 275® - Translucent Panel Skylights & Curtainwall
Source: http://majorskylights.com/2017/09/lines-grids-aesthetics/
---
Tags:
Translucent Panels | Chesapeake Boathouse, Oklahoma City (October 31, 2017), Draper takes new angle to solve glare and heat gain (October 30, 2017), Sto Werkstatt features alternative glass architecture by Space Popular (October 20, 2017), ViuLite® insulating glass with integrated premium quality blinds (October 17, 2017), Armstrong® Ceilings Taps Broad Range of Capabilities To Bring One-of-a-Kind Ceiling Ideas to Life (October 4, 2017), Special Brick Shapes (October 3, 2017), Linetec finishes Loewen windows for Canada's Windermere House (September 27, 2017), 4 Major Advantages of Decorative Concrete in Commercial Settings (September 25, 2017), New facility at Dupage Airport in Chicago features Extech's systems (September 21, 2017), Stagescreen Portable Projection Screen® (September 12, 2017)
Kawneer Project Profile: Heifer International World Headquarters (November 2, 2017), Attractive Bulletproof Barrier Design (October 27, 2017), Sto Werkstatt features alternative glass architecture by Space Popular (October 20, 2017), Skylight guarding with SRC - Skylight Screens (October 10, 2017), Using Glass Creatively In Office Interiors (October 2, 2017), Glass Block with Etchings (September 9, 2017), Blast protection and pressure relief systems (August 24, 2017), Getting Contractors The Right Bullet Resistant Barrier For Their Clients (August 3, 2017), SC Railing Company: Offering a View from the Top (July 31, 2017), Durable skylight finishes by Linetec (July 4, 2017)
Kawneer Project Profile: Heifer International World Headquarters (November 2, 2017), Translucent Panels | Chesapeake Boathouse, Oklahoma City (October 31, 2017), LumiSplash™ Decorative Laminates with LED Edge Lighting (October 23, 2017), Which Metal Ceiling Tile Finish Is Right For You? (October 11, 2017), Sustainable Single-Family House (October 5, 2017), New facility at Dupage Airport in Chicago features Extech's systems (September 21, 2017), Design A Better Shaftwall System (August 29, 2017), Blast protection and pressure relief systems (August 24, 2017), Tectum Panel Art (August 18, 2017), Global warming: how architects & building owners can prepare the world (July 27, 2017)
Draper takes new angle to solve glare and heat gain (October 30, 2017), Artistry in Architectural Grilles Custom Laser-Cut Decorative Metal Screen (September 28, 2017), New facility at Dupage Airport in Chicago features Extech's systems (September 21, 2017), Visual Blog: Kalwall in the Cultural Market (August 22, 2017), Little things make a big difference (August 14, 2017), Draper Launches Acoustical Shading Solution (May 29, 2017), Four new ways to think about solar control (May 10, 2017), Solar shading systems: fixed & motorized louvers (May 3, 2017), Use of louvers-between-glass can contribute up to 31 LEED certification credits (April 5, 2017), Make rooms quieter with a little help from EchoControl acoustical shading (November 14, 2016)