architecture - engineering - construction

Loss Prevention: Ramping Up Retail Security for the Holidays
December 21, 2016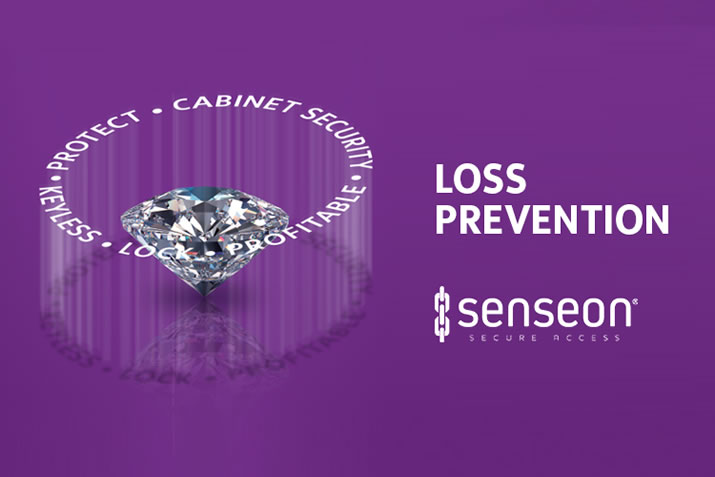 The season of giving is upon us, and with that comes an increase in sales–as well as an increase in shrinkage across the retail industry. Shrinkage is the loss of inventory often attributed to theft. That's especially so in the holiday season, as indicated by loss prevention specialist Ernie Deyle's holiday season forecast. As Deyle explains, the holiday season is a time when "people tend to rationalize immoral behavior like shoplifting. It's much easier to do so when a child's Christmas present is at stake rather than an extra bathing suit for the summer."
According to Deyle's research, shrinkage increases to about 38% during the holiday season from 22% the previous quarter. With that in mind, loss prevention managers and operations managers everywhere are constantly looking for solutions to reduce shrinkage and increase profit. Deyle's report advises retailers employ technology to stabilize inventory loss and ensure shelf availability while enhancing retail display security.
With how fast technology is advancing, it's no surprise that loss prevention technology is evolving at such an exponential rate. Even small convenience stores are capable of running facial recognition technology. According to Tyco Integrated Security's director of business development, Lee Pernice, "RFID is something else that is not new to retail, but it has come a long way in both cost and use cases."
How Senseon Can Help?
Senseon Secure Access is one of the ways RFID technology has evolved over the years. Senseon systems lock and unlock up to 15 doors or cabinet drawers simultaneously with the tap of an RFID card or fob. This inconspicuous, easy-to-install secure access system can be the solution to a wide array of retail shrinkage troubles.
Senseon Secure Access can be programmed to support up to 100 users, including five administrators. Employees thus have ready access to merchandise on the sales floor, rather than having to wait for a manager with a key to retrieve customer's items. In addition, a lost or missing key is no problem: an administrator can program or delete card/fob access instantly.
Loss prevention has the potential to move forward as a cost-saver and a time-saver for retailers across the world. With Senseon Secure Access retailers can be sure that all their inventory will be secure this busy shopping season.
For more information on how Senseon Secure Access System can be tailored to fit your needs, visit http://www.senseonsecure.com/ or call us at 800.688.8242.
Company:

Accuride International
Product: Senseon Secure Access Control
Source: https://www.accuride.com/senseon/loss-prevention-retail-security-for-the-holidays/
---
Tags:
New designs from Victor Stanley: Camille Table & Benches (November 29, 2016), 8 Questions You Need Answered Before Buying Commercial Grade Outdoor Furniture (October 24, 2016), Battery Life: introducing a new way to energize your outdoor space (October 12, 2016), Register for a FREE Senseon Secure Access webinar: transforming lock and key systems for commercial environments (October 7, 2016), Accuride's flagship 3800 series slides are now available from bisco (August 12, 2016), Sotheby's 2016 Designer Showhouse + Auction (June 8, 2016), Cochran Expands and Enhances Landscape Forms Lifestyle Furniture for Terrace Life (April 29, 2016)
Tips to Improve Indoor Air Quality This Winter (December 19, 2016), Make rooms quieter with a little help from EchoControl acoustical shading (November 14, 2016), AAG100 Plaster J-Bead™ Curved Linear Grille (November 9, 2016), New Unicel white paper provides guidance for specifying privacy and shading solutions (October 19, 2016), 5 Crazy Modern Glass Wall Partition Ideas for a Loft Apartment (October 17, 2016), Reflector Designer Metallic Epoxy Flooring (October 14, 2016), Interior Acoustical Finalé Wall Panels (October 10, 2016), Register for a FREE Senseon Secure Access webinar: transforming lock and key systems for commercial environments (October 7, 2016), 4 Tips to Plan for Packages (September 26, 2016), Delray LED Circles: Uno • Dos • Cylindro I/II/III (September 14, 2016)
4 'Gotchas' that could derail your front entrance security upgrades (December 16, 2016), Rigorous Testing Standards Ensure Effective Security (November 16, 2016), Register for a FREE Senseon Secure Access webinar: transforming lock and key systems for commercial environments (October 7, 2016), Critical Infrastructure Protection: U.S. Data Centers and Ballistic Barriers (October 3, 2016), Videoconferencing cameras and security: Is someone watching? (September 16, 2016), What if Someone is Determined to Get into Your Building? (September 12, 2016), GuardDog Self-Closing Gate uses two stainless steel torsion springs so the gate can open in any direction (September 9, 2016), Peace-of-Mind for Rural Utility Offices - Bulletproof barrier security tips & news (August 8, 2016), Balancing Bulletproof Security and Design (June 21, 2016), School Security and Access Control for Architects (May 9, 2016)