architecture - engineering - construction

Moving Interiors - Automotive Sliding Systems
January 16, 2017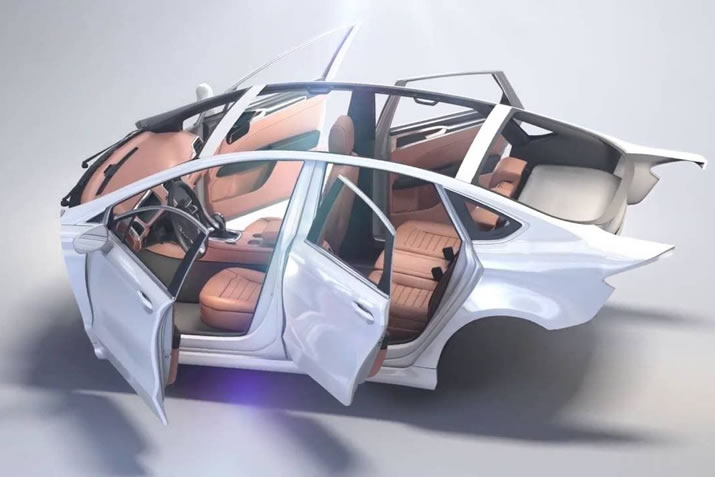 Accuride movement solutions can be found everywhere, but especially in automobiles. This video uses 3D modeling to show how those movement solutions are seamlessly applied into passenger vehicles. Accuride slide applications can be found in glove compartments, under-seat compartments, moveable armrests, and more.
Accuride International designs and manufactures precision ball-bearing drawer slides for industrial, commercial, or residential needs. All our slides are engineered in-house by our excellent R&D team so we can continue to develop innovative movement solutions.
GM • Nissan • Volvo • Mercedes-Benz • Skoda • Ford • BMW • Jaguar • and More
Accuride is a development partner and Tier 2 supplier of automotive and transportation sliding systems that are incorporated into millions of vehicles. We work closely with manufacturers, interior suppliers, and design and engineering specialists to develop solutions that enhance comfort, increase access, optimize space, and expand storage options. Applications are varied, including solutions such as:
Sliding armrests
Variable-height consoles
Seat cushion adjustment
Under-seat storage
Cargo trays
Loading platforms
Secured storage
Refined Functionality
Special features such as self-closing, soft-close, touch release, and electronic locking to control access add another layer of refinement to designs. Be sure to check out the automotive application solutions to find out more about the benefits Accuride products bring to designs.
Moving Interiors –Automotive Sliding Systems
See how Accuride slides can be used to add a sense of luxury throughout automotive interiors. Our slides stay secure even while in motion and hold up to daily use even in extreme conditions such as changes in temperature, vibration, and more.
Additional Automotive Solutions:
Company:

Accuride International
Source: https://www.accuride.com/en-us/markets-innovation/automotive-transportation
---
Tags:
Waldorf™ Benches (January 12, 2017), Loss Prevention: Ramping Up Retail Security for the Holidays (December 21, 2016), New designs from Victor Stanley: Camille Table & Benches (November 29, 2016), 8 Questions You Need Answered Before Buying Commercial Grade Outdoor Furniture (October 24, 2016), Battery Life: introducing a new way to energize your outdoor space (October 12, 2016), Register for a FREE Senseon Secure Access webinar: transforming lock and key systems for commercial environments (October 7, 2016), Accuride's flagship 3800 series slides are now available from bisco (August 12, 2016), Sotheby's 2016 Designer Showhouse + Auction (June 8, 2016), Cochran Expands and Enhances Landscape Forms Lifestyle Furniture for Terrace Life (April 29, 2016)
Loss Prevention: Ramping Up Retail Security for the Holidays (December 21, 2016), Tips to Improve Indoor Air Quality This Winter (December 19, 2016), Make rooms quieter with a little help from EchoControl acoustical shading (November 14, 2016), AAG100 Plaster J-Bead™ Curved Linear Grille (November 9, 2016), New Unicel white paper provides guidance for specifying privacy and shading solutions (October 19, 2016), 5 Crazy Modern Glass Wall Partition Ideas for a Loft Apartment (October 17, 2016), Reflector Designer Metallic Epoxy Flooring (October 14, 2016), Interior Acoustical Finalé Wall Panels (October 10, 2016), Register for a FREE Senseon Secure Access webinar: transforming lock and key systems for commercial environments (October 7, 2016), 4 Tips to Plan for Packages (September 26, 2016)