architecture - engineering - construction

Ogden Collection offers flexible backed and backless curved, circular and straight bench options to configure a style that you visualize
March 13, 2019
Think you can handle unlimited curves? We're talking curved to virtually any radii in one-inch increments! The Ogden Collection offers all this flexibility with four mounting options, gorgeous & durable seat material options, and it's a standard product!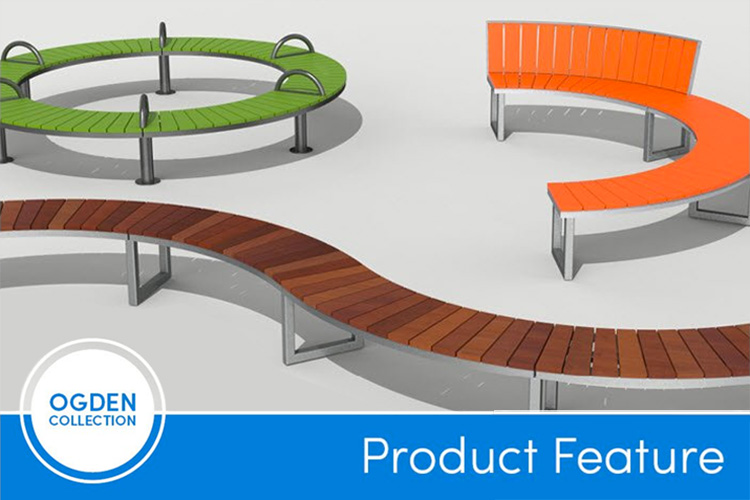 Ogden Collection
Arcs, straight lines, circles, closed loops
Ogden offers flexible backed and backless curved, circular and straight bench options to configure a style that you visualize. Available in a variety of radii, various seat material and leg options for you to design your individual creation.
Ogden is available in Wood (Ipe, Thermally Modifed Ash), High Density Paper Composite (HDPC - Charcoal, Sandstone), High Density Polyethylene (HDPE) Orange Peel Appearance (Grey, Green, Orange, Brown, Black) as specified.
Choose from a variety of radii and straight seat options, and pair with four mounting options to create your own design or refer to Maglin's gallery below for some pre-defined layouts.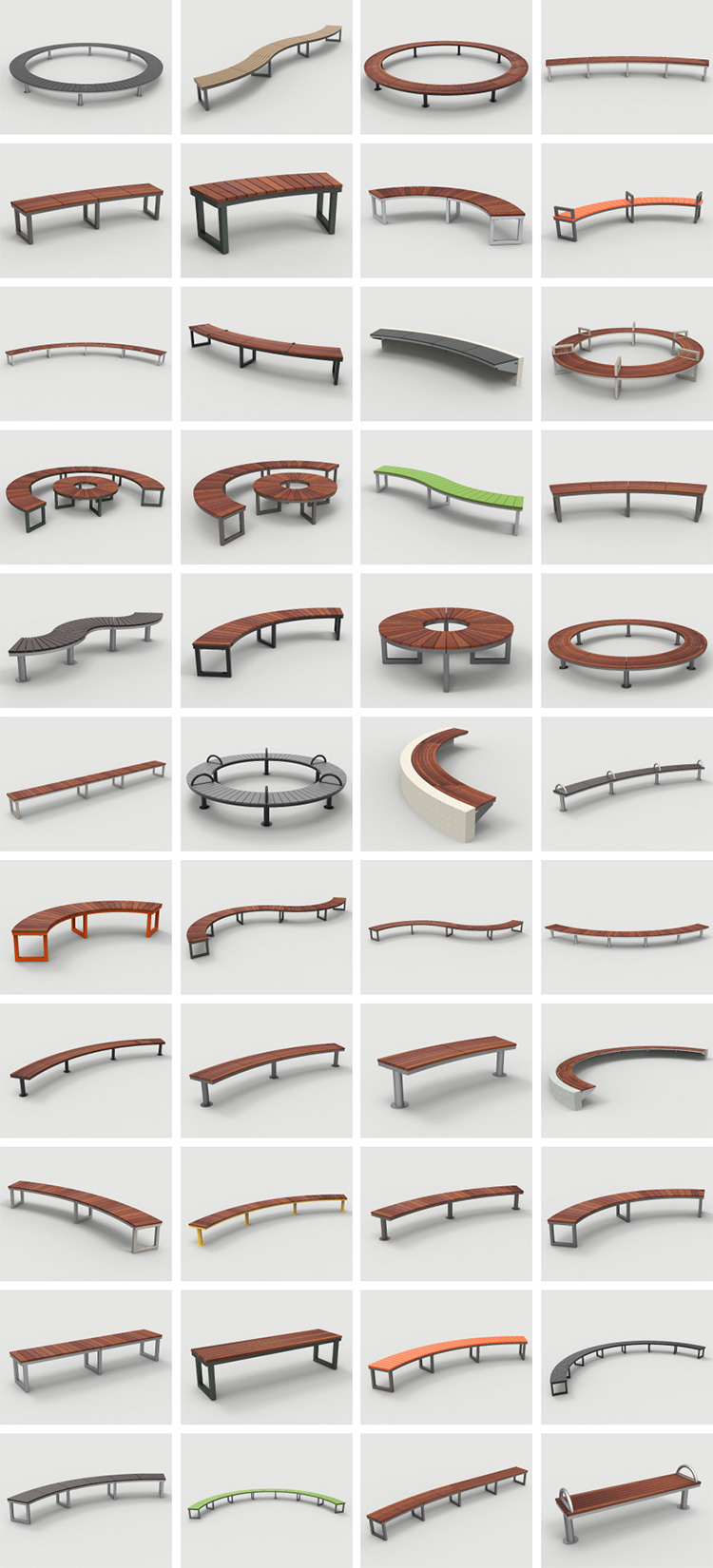 @maglinfurniture #maglinfurniture #maglin #streetfurniture
Company:
Maglin Site Furniture
Product: OGDEN
Source: https://www.maglin.com/products/OGDEN/
---
Tags:
Commercial trash receptacles to reduce litter and promote recycling (March 11, 2019), Material Highlight: High-Density Polyethylene (February 11, 2019), What Is Fixed Theater Style Seating? How to Calculate Fixed Theatre Seating (December 24, 2018), Whistler's Cultural Connector (December 19, 2018), Working Inside Out (November 14, 2018), Modern Heirlooms - Historic Urban Mixed-Use Developments (June 25, 2018), Connect with Ancora (June 4, 2018), Flipper & Pocket Doors: What's the Difference? (March 29, 2018), Educational design: Connecting people and place (March 28, 2018), Custom outdoor furniture that reflects your vision (November 10, 2017)
Commercial trash receptacles to reduce litter and promote recycling (March 11, 2019), Trellises… Another way to beautify outdoor spaces with Feeney (February 18, 2019), Selecting the Best Commercial Bike Rack (February 13, 2019), Material Highlight: High-Density Polyethylene (February 11, 2019), How Lightweight Planters Can Lower Your Costs (January 25, 2019), Bronze Aluminum Cable Railing (January 18, 2019), Whistler's Cultural Connector (December 19, 2018), 'Tis the Season (December 12, 2018), Why Choose Glass Deck Railing? (November 26, 2018), Working Inside Out (November 14, 2018)