architecture - engineering - construction

Penetron project: Melaka Harbour City, Malacca, Malaysia
June 11, 2018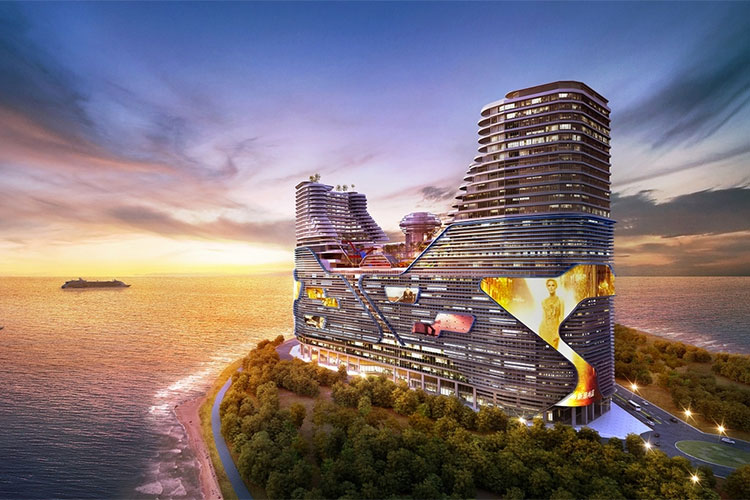 Located on Pulau Malacca, a tropical man-made island at the gates of Malacca, Malaysia, Harbour City brings together a Theme Park, shopping mall and hotel, making it a unique holiday destination for the entire family. Developed by Hatten Group, this RM 800 million (USD 206 million) is expected to open its doors to guests and visitors in 2019.
Built on a total area of 2.2 million square feet (204,000m²), Harbour City will be home to an extensive shopping mall spanning over six floors and more than 800 retail stores. A cruise-themed hotel, with 780 rooms and 14 suites, will be located adjacent to a giant 500,000 sq ft. (46,000m²), world-class indoor and outdoor water theme park that features a man-made sky beach. The two towers (18-30 floors each) will be occupied by a Hatten Chain Hotel and an international 5-star hotel brand.
In order to protect the substructure from the ingress of seawater, CHY Architects specified PENETRON ADMIX to treat approx. 4,500m² of concrete for the basement slab, water tanks and swimming pools.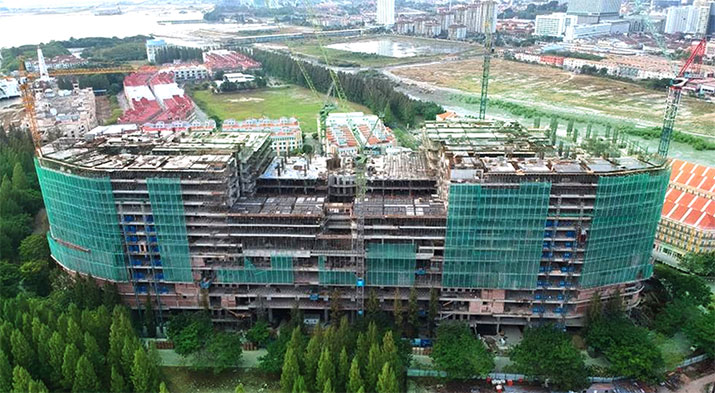 Developer: Hatten Group
Consultant: SNA Consultant Sdn Bhd
Architect: CHY Architects Sdn Bhd
Contractor: China Construction Third Engineering (M) Sdn Bhd
Concrete supplier: Buildcon Concrete Sdn Bhd
Company:

Penetron International
Product: Penetron Admix
Source: https://www.penetron.com/projects/view/Melaka-Harbour-City
---
Tags:
Paint vs. Stain: know the difference (April 6, 2018), How to Fluid-Proof Circular Joints in Concrete (March 26, 2018), An introduction to waterstop (February 28, 2018), Color underfoot: new design possibilities with concrete (January 17, 2018), Polished Concrete Flooring (December 13, 2017), Modern & Seamless Custom Flooring Systems (November 14, 2017), Distinctive dual towers built on Penetron (October 12, 2017), 4 Major Advantages of Decorative Concrete in Commercial Settings (September 25, 2017), Concrete Resurfacing (August 23, 2017), Stenciled Concrete for your Pool decks, patios and driveways (July 11, 2017)
How to Fluid-Proof Circular Joints in Concrete (March 26, 2018), An introduction to waterstop (February 28, 2018), Stainless Steel Waterstop for High Heat Applications (October 18, 2017), Distinctive dual towers built on Penetron (October 12, 2017), An Award-Winning Project that Includes StoGuard® (August 1, 2017), Xypex in London (May 8, 2017), Decorative Concrete Can Be Gray or Colorful and is Ideal for Interior or Exterior... Take a Look (April 27, 2017), Protecting concrete against freeze-thaw damage (March 29, 2017), Waterproofing One of London's New iconic Buildings (March 13, 2017)