architecture - engineering - construction

Plastic Bollard Covers: Security Post Sleeves
August 7, 2015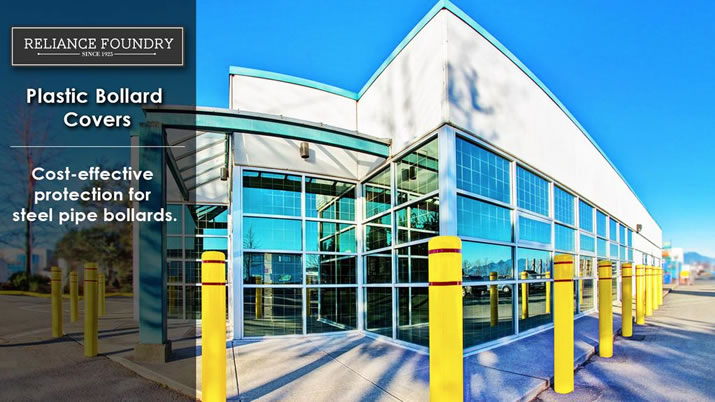 Protect steel pipe bollards from weathering and corrosion—while improving visibility and appearance.
Plastic bollard covers (also referred to as "sleeves" or "bumper post covers") provide cost-effective protection for steel pipe bollards. Plastic bollard covers keep security posts in their best condition, extending their service life and replacing the need for regular painting. Plastic bollard covers are available in a range of colors and styles to ensure the best visibility and design for existing buildings and landscapes.
Aesthetic design
Plastic covers ensure perimeter security doesn't detract from site aesthetics. Standard steel-pipe security bollards offer minimal visibility or decorative appeal and require regular painting to protect from weathering and rust—especially in areas with regular exposure to moisture and high-saline conditions where bollards are exposed to salt-water spray or de-icing salts.
A range of colors and styles are available in sizes designed to fit all steel pipe diameters. Choose from utility or decorative designs to enhance visibility or match existing building and landscape decor.
Traffic management
Security bollards perform best when they are highly visible—providing visual guidance as well as physical protection. When drivers can't see them, inconspicuous steel posts can do more harm than good.
Plastic covers increase safety by providing better visual presence for vehicles, bikes and pedestrians—clearly identifying roadways, parking spaces and off-limit areas. Plastic covers are especially suitable for industrial and high-traffic commercial areas. Due to their height and physical presence, bollards provide ideal traffic guidance to avoid collisions and maintain site walkability.
Reflective strips are available for utility covers to increase visibility in low-light and adverse weather conditions.
Durable and easy to install
Plastic covers are made from durable polyethylene and won't fade or chip. Covers resist physical marking from collisions and chemical wear from solvents and de-icing salts. They are fully recyclable and will last up to 5 to 15 years depending on the environment.
Easily install plastic covers with foam compression strips to ensure they remain securely fastened. Covers can be trimmed to suit individual bollard heights or surface gradients. Upon request, Reliance Foundry will trim plastic covers to specified lengths.
Company: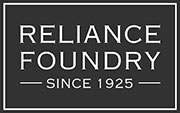 Reliance Foundry Co. Ltd.
Source: http://www.reliance-foundry.com/bollard/post-covers-plastic
---
Tags:
Benefits of Precast Concrete Bollards (July 10, 2015), The FGP Collection by Francisco Gomez Paz (July 6, 2015), How To Create The Best Large Flower Pots On The Block (June 22, 2015), Introducing a whole new personalized approach to site furnishing... (June 15, 2015), Must watch video! Landscape design and the history of ASLA-NY (May 22, 2015)
Custom Mill Work, Bullet Resistant Barriers, and Inconspicuous Perfection (July 24, 2015), Ergonomics: When Work Really Can Be Hazardous to Your Health (July 14, 2015)