architecture - engineering - construction

Protecting concrete against freeze-thaw damage
March 29, 2017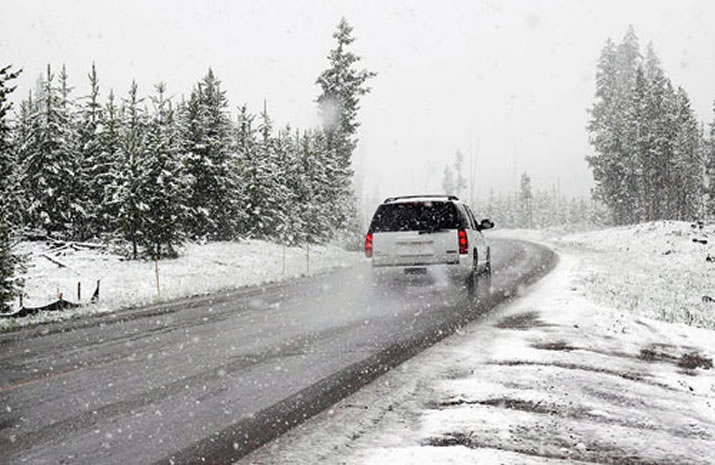 Concrete damage caused by freeze-thaw cycles is one of the main reasons for concrete deterioration. Water trapped in the capillaries and micro-cracks of concrete expands when it freezes. Without any free space to compensate for this expansion, internal pressure builds, slowly widening existing capillaries and creating new cracks in concrete. When temperatures rise, the frozen water in the concrete thaws and travels deeper into the capillary matrix, where the process is repeated during the next freeze cycle.

Freezing water in the capillaries and micro-cracks of concrete exerts an internal, expansive pressure; this leads to cracking of the concrete.
Freeze-thaw damage negatively affects durability and the service life of concrete since it increases permeability over the course of repeated freeze-thaw cycles.
Some symptoms of freeze-thaw damage include spalling and scaling of the concrete surface, exposure of the aggregates, parts of the concrete coming off as well as D-cracking. Such damage accelerates the penetration of additional water and harmful chemicals into the concrete matrix, increasing the deterioration of the concrete.
The problem is significant and costly. The United States alone spends tens of millions of dollars every year to repair and maintain concrete structures affected by freeze-thaw damage.
In order to enhance concrete's resistance against freeze-thaw damage, air entrainment additives are commonly applied. While these additives create additional voids in concrete to compensate for the expansion of freezing water, they also increase the concrete's permeability and subsequently, reduce its compressive strength and durability.
A more effective way to combat freeze-thaw damage is the inclusion of PENETRON ADMIX into the concrete mix. Not only does PENETRON ADMIX seal existing capillaries, voids and cracks, it also enables self-healing of future cracks once they occur. This prevents water from entering the concrete in the first place.
Recent durability studies have shown that PENETRON ADMIX-treated concrete samples (without air entrainment admixtures) significantly reduce the risk of freeze-thaw damage and stay well below the limits for concrete exposed to severe environments (see diagram below), which completely eliminates the need for air entrainment additives. Click here to read more.
Company:

Penetron International
Product: Penetron Admix
Source: http://www.penetron.com/newsletter/feb17/images/Freeze-Thaw.pdf
---
Tags:
Project profile: flooring installation for busy bank in El Paso exceeds tight turnaround expectations while delivering a functional masterpiece (March 27, 2017), Waterproofing One of London's New iconic Buildings (March 13, 2017), Three New Waterstop Profiles for Environmental Engineered Concrete Structures (February 22, 2017), Healthcare Center Gets the PENETRON Treatment (February 6, 2017), From Art Deco to Modernist with PENETRON (January 13, 2017), The Benefits of Water-Based Concrete Stains (January 2, 2017), Waterstop for concrete joints (December 31, 2016), What are the Flooring Options for a Food Facility Washdown Area (December 28, 2016), Brazil Takes PENETRON to the Hilton (November 23, 2016), Navigating the Wide Selection of Polymer Overlays Over Concrete Substrates (October 31, 2016)
Global changes in construction: Kalwall's insights from BAU (March 1, 2017), Despite economic uncertainties, healthy outlook for the nonresidential construction market (February 3, 2017)
Waterproofing One of London's New iconic Buildings (March 13, 2017)