architecture - engineering - construction

Slate, Portland's new, LEED Gold, mixed-use, transit-oriented development features Linetec's paint, anodize and thermal improvement services
November 1, 2017

Photography: Joshua Jay Elliott, courtesy: Works Progress Architecture, LLP
The 10-story, LEED® Gold certified, mixed-use, transit-oriented development known as Slate is helping revitalize the Burnside Bridgehead area in Portland, Oregon. Formerly a vacant lot called Block 75, the new building features window, entrance, unitized curtainwall and panel systems finished by Linetec. Contributing to the building's high energy-efficiency and sustainability goals, Linetec also provided the thermal improvement services for the glazing systems' aluminum framing.
Opened last year, the project spans 147,000 square feet and offers 75 market-rate apartment units on the upper six floors; 35,000 square feet of creative co-working office workspace on floors 2-4; and 7,800 square feet of retail space at street level.
Articulated Aesthetics
Designed by Works Progress Architecture for co-developers Urban Development Partners and Beam Development, the property conveys a "push and pull" theme exemplifying the location's vibrancy. The glass, metal and concrete façade consists of articulated, modulated, rectangular shapes, including some that are setback and some that project over the sidewalks below.
"The building adheres to a carefully considered, cohesive, unified design concept that promotes the building as a bold, permanent fixture of the Burnside Bridgehead, the larger Central Eastside Subdistrict, and the larger Central City Plan District," noted Portland's Design Commission.
"It creates the illusion of a shifting stack," describes Works Progress Architecture's Ian Roll. "On the North and South sides, the curtainwall has a flat, clean, crisp look that transitions to a sculpted, figural texture on the East and West elevations. The curtainwall is crucial in registering the intentional lines and visual elements."
Enhancing the aesthetics and durability of these elements, Linetec used six colors and two finishing methods. The aluminum framing members' for the curtainwall, window and entrance systems were fabricated by Wausau Window and Wall Systems, and finished in Slate Gray Fluropon® and Dark Bronze FluroponAAMA-2605 fluoropolymer paint coatings, plus AAMA-611 Class I blackanodize. In addition, Linetec painted the aluminum panel system from Firestone in AAMA-2605 fluoropolymer coatings of Stone White Duranar®, Gun Barrel Fluropon Classic II and Block 45 Silver Fluropon Classic II.
Leaders in Energy and Environmental Design
Supporting Slate, and other projects seeking the U.S. Green Building Council's LEED certification, Linetec's finishing and thermal improvement services can contribute to the building envelope's energy-efficiency, visual appeal and durability.
Supporting environmentally sound practices, Linetec's high-performance painted coatings are applied in a controlled facility that safely captures and destroys the VOCs present in liquid solvent-based paints before the finished products' arrival on the building site. Anodize finishes do not contain VOCs and process byproducts are recyclable.
The finished architectural aluminum components may be specified with recycled content and are 100 percent recyclable after its useful life on the building. The high-performance fluoropolymer painted coatings and anodize finish help protect against the intense sunlight, heavy rains, high humidity and salt spray, for a long product life cycle.
To match Portland's climate and the project's goals for energy efficiency and comfort, Wausau's anodized aluminum-framed products have beenthermally improved by Linetec using a polyamide barrier. Combining the thermal barrier with solar-control, low-e, insulating glass achieves the specified performance for low solar heat gain coefficient, low U-Factor, highcondensation resistance factor and high visible light transmittance.
There are numerous LEED credits that recognize the advantages and benefits of high-performance windows and curtainwall. Seasonal opportunities for natural ventilation also help reduce the demand on HVAC systems and associated energy use. Weather permitting, the operable windows on Slate allow tenants to enjoy fresh air, natural light and views.
Within sight are downtown Portland, the Willamette River, landmark bridges, the West Hills and Mount Hood. According to the City of Portland's Design Commission, Slate's design features floor-to-ceiling curtainwall "placed at the most important – in other words, the most visually prominent and functionally significant parts" and "aids in the success of the space by fostering a visually seamless relationship between the building's interior and the exterior environment."
Further improving the overall comfort for those living, working and shopping at Slate: Retail spaces with natural light have reported higher sales. Workplaces have documented lower absenteeism, higher productivity and greater job satisfaction . Access to light has shown to be important for biological circadian rhythm and lead to a more restful night 's sleep and daytime alertness. Having a view outside also helps people feel better connected to with their environment and their community.
Balancing Appearance and Performance
Works Progress' Roll credits the project's success, in part, to working closely with Wausau Window and Wall Systems from the project's earliest stages. He highlights Wausau's architectural sales representative Brad Glauser as his primary contact in working through the project's complexities.
"Brad assisted us with selecting the system, and fine-tuning it to achieve the building envelope's glassine openness and meet the energy code," says Roll. "With digital modeling, we were able to get inside the units before anything was built to balance where the glass and metal panels should be placed for the right performance and look."
Bringing the architectural vision to reality, Yorke & Curtis, Inc. served as the general contractor. They broke ground in Jan. 2015 and coordinated the phased construction schedule with Oregon-based glazing contractor Dallas Glass.
Dallas Glass began installing Wausau's products in April 2015 and was substantially completed by Jan. 2016. Wausau provided more than 40,000 square feet of INvision™ 7250i-HRX SSG Series unitized curtainwall and 7250 Series SuperWall™; 240 project-out awning 4250Z zero sightline windows; and 4250i-TD Series terrace doors and D5100 Series sliding patio doors. Smooth, Fast, Accurate Installation
The aluminum panels and frames, and bronze-toned and clear glass, were factory-fabricated as a unitized curtainwall helping ensure the intended appearance and performance, and to simplify and accelerate their installation.
"The curtainwall's interlocking frame design accommodates seismic, live load and thermal building movements. Low U-Factors allow broad expanses of vision glass to meet Model Energy Codes. Transmission of unwanted noise is reduced by heavy architectural glass and low air infiltration," adds Glauser.
Slate was the glazing contractor's first experience with a unitized curtainwallsystem. "We loved it," says Darand Davies, president of Dallas Glass. "I think it went really well for being our first time working with a unitized system. It was rather amazing that, on average, we have just five guys in field who were capable of completing a full floor every two weeks."
Now that Slate is open and leasing, Glauser concludes, "Along with the great location and comfortable interiors, tenants also are drawn to the building's attractive appearance. And building owners and property managers will appreciate the ease in maintaining the window systems' appearance and functionality."
Slate, 321 N.E. Couch St., Portland, OR 97232; http://www.udplp.com/slate
Company: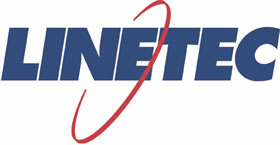 Linetec
Product: Thermal Improvement – Pour & Debridge and Thermal Strut
Source: http://www.linetec.com/Press_Release/LEED-Gold,-Slate,-features-Linetec-anodize-finish.html
---
Tags:
Translucent Panels | Chesapeake Boathouse, Oklahoma City (October 31, 2017), Sto Werkstatt features alternative glass architecture by Space Popular (October 20, 2017), Upscale GFRC (Glass Fiber Reinforced Polymer) at Caesar's Palace on the Vegas strip (October 19, 2017), Distinctive dual towers built on Penetron (October 12, 2017), Armstrong® Ceilings Taps Broad Range of Capabilities To Bring One-of-a-Kind Ceiling Ideas to Life (October 4, 2017), Special Brick Shapes (October 3, 2017), Linetec finishes Loewen windows for Canada's Windermere House (September 27, 2017), Visual Blog: Kalwall in the Transportation Market (September 15, 2017), Manchester Blend tan bricks a hot trend in the color world (August 28, 2017), Sustainable and small: The tiny house movement (August 9, 2017)
Linetec finishes Loewen windows for Canada's Windermere House (September 27, 2017), Achieving Sustainability and Luxury in a Multi-Family Project (September 22, 2017), Anodize Nickel Test (August 17, 2017), How to deliver true color to your clients (August 11, 2017), An Award-Winning Project that Includes StoGuard® (August 1, 2017), Stenciled Concrete for your Pool decks, patios and driveways (July 11, 2017), Colormix® Forecast 2018 (June 14, 2017), HERMETIC Industrial Flooring (May 22, 2017), Decorative Concrete Can Be Gray or Colorful and is Ideal for Interior or Exterior... Take a Look (April 27, 2017), Decorative quartz flooring: choosing epoxy, urethane, or MMA resin? (April 13, 2017)
Sustainable Single-Family House (October 5, 2017), Global warming: how architects & building owners can prepare the world (July 27, 2017), Great thermal performance + corrosion resistance = Clima-Tite™ translucent wall systems with fiberglass framing (June 29, 2017), Designed for resiliency and acoustic performance (May 17, 2017), Solar shading systems: fixed & motorized louvers (May 3, 2017), 2017 COTE Top Ten - Setting the standard in design and sustainability (April 20, 2017), Global changes in construction: Kalwall's insights from BAU (March 1, 2017), Easily Earn AIA Learning Units | EXTECH, Inc. (January 6, 2017), Sun Control Sunshades (January 5, 2017), Architects empowered to drive positive change at SXSW Eco (December 5, 2016)
Achieving Sustainability and Luxury in a Multi-Family Project (September 22, 2017), Concrete Resurfacing (August 23, 2017), How to deliver true color to your clients (August 11, 2017), Durable skylight finishes by Linetec (July 4, 2017), 5 Things to Know About On-Site Finishing Repair and Restoration (June 15, 2017), Colormix® Forecast 2018 (June 14, 2017), HERMETIC Industrial Flooring (May 22, 2017), New Design Tools to Meet Green Guidelines (March 30, 2017), Navigating the wide selection of polymer overlays over concrete substrates (February 2, 2017), Introducing the 2017 Color of the Year (January 20, 2017)
Andamar Lifestyle Center uses revolving doors to combat wind, air infiltration (October 25, 2017), 5 Innovative Public Square Design Ideas (September 29, 2017), Achieving Sustainability and Luxury in a Multi-Family Project (September 22, 2017), How health factors into green building rating systems: LEED v4 (September 13, 2017), Mitigating Protests, Smart Mobs and Crime with Manual Revolving Doors (September 6, 2017), Green: The Color that Became a Building Philosophy (September 5, 2017), Global warming: how architects & building owners can prepare the world (July 27, 2017), What the New Urban Agenda means for architects (July 21, 2017), Maglin Moves Manhattan (July 6, 2017), Durable skylight finishes by Linetec (July 4, 2017)