architecture - engineering - construction

Stop unauthorized parking using Reliance Foundry's Fold-Down Bollards
November 16, 2015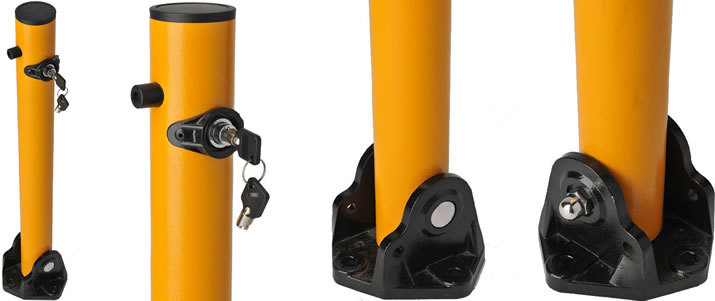 R-8430 Fold Down Bollard
Fold down bollards are great for controlling parking access, but can also be used for changing access applications.
Reliance Foundry's fold-down bollards are ideal for protecting reserved parking spaces, or to communicate access on laneways where entry regulations fluctuate. Folding bollards are suited for both residential and commercial use to reserve parking. Fold-down bollards can be unlocked by key and lowered flat to the ground, allowing cars to safely drive over. Installation is easy and can be completed relatively quickly on almost any concrete surface.
Easy lift and fold-down mechanism
Integral lock – no need for an additional padlock
Locks in both the vertical and horizontal positions
Comes with 2 keys
Simple installation with only 3 bolts
Powder coated yellow for high visibility
Company: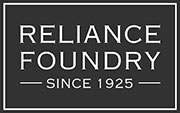 Reliance Foundry Co. Ltd.
Source: http://www.reliance-foundry.com/bollard/fold-down-bollards/R-8430-Bollard
---
Tags:
Linetec mimics terra cotta's look and feel in new painted finish (October 21, 2015), Color of the Month: Get inspired with Black Magic SW 6991 (October 2, 2015), Style Squared (September 11, 2015), Healthcare Color Palettes (August 12, 2015), Tectum Panel Art Wall Panels (July 20, 2015), Enhance the beauty of ‪stucco (July 17, 2015), The Why of White (June 3, 2015), Find Your Color With ColorSnap Studio™ (May 20, 2015), Coral Reef! Jackie Jordan on the 2015 Color of the Year (February 6, 2015)
Please be Seated: New York City expands its CityBench program and grows 'Street Seat' parklets in Brooklyn (October 23, 2015), Flexible Bollards: Traffic & Parking Lot Posts (September 9, 2015), MultipliCITY wins a 2015 IDEA Goldaward (August 25, 2015), Plastic Bollard Covers: Security Post Sleeves (August 7, 2015), Benefits of Precast Concrete Bollards (July 10, 2015), The FGP Collection by Francisco Gomez Paz (July 6, 2015), How To Create The Best Large Flower Pots On The Block (June 22, 2015), Introducing a whole new personalized approach to site furnishing... (June 15, 2015), Must watch video! Landscape design and the history of ASLA-NY (May 22, 2015)
Mid-Century Modern Principles Applicable in Today's Bulletproof Barrier Design (October 30, 2015), Seton's Project Packaging Service | Seton Video (October 12, 2015), As Cooler Weather Approaches, National Home Expert Danny Lipford Launches Satellite Media Event Offering Tips for Seasonal Improvements and Healthy Homes (October 7, 2015), The Industry's 1st Monitored Light Curtain - Now Available (September 25, 2015), Flexible Bollards: Traffic & Parking Lot Posts (September 9, 2015), Bank Security: Balancing the Priorities of Security Managers, Architects, and Facilities (August 31, 2015), Introduction to Flashing/Talking Interactive Signs (August 13, 2015), Plastic Bollard Covers: Security Post Sleeves (August 7, 2015), Custom Mill Work, Bullet Resistant Barriers, and Inconspicuous Perfection (July 24, 2015), Ergonomics: When Work Really Can Be Hazardous to Your Health (July 14, 2015)