architecture - engineering - construction

Sweet Dreams, Courtesy of AMBICO Products
June 30, 2015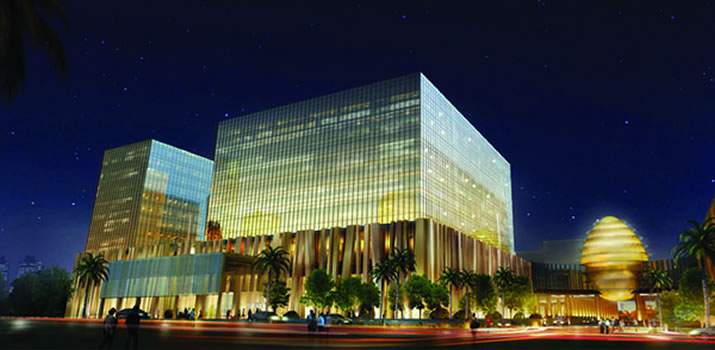 Casino. Entertainment. Shopping. Restaurants. Nightclub. Hotels. Spa. City of Dreams Manila is an endless feast of fun. Having come to the exotic locale of Manila (in the Philippines) last year, the resort boasts three award-winning hotels amidst a sea of alluring attractions. While enjoying this carefree experience, AMBICO products will be safeguarding you behind the scenes.
While you are busy chasing your dreams at the casino, shopping at world class boutiques, enjoying international cuisine or just relaxing by a pool, what will be protecting you? AMBICO door & frame assemblies! This is a wonderful example of a multi-faceted project, where performance rated AMBICO products were specified. We have provided many of the specialized door assemblies for this large scale development: bullet resistant doors; bullet resistant multi-blade vertical lift overhead doors; and in an exceptional application, AMBICO's NEW watertight doors were specified as well. These highly specialized door and frame products were installed in the room where fresh water is stored in large tanks. Should there be problems with these water tanks, AMBICO's watertight doors will prevent water leakage to other areas of the building.
These special use AMBICO bullet resistant door assemblies and watertight door assemblies have been successfully installed and ensure a safe and secure environment. City of Dreams Manila opened late last year. AMBICO is pleased to have played a critical role in the development of such an exciting project.
Company:
Ambico
Source: http://canada.ambico.org/index.php/en/news/22-news/114-sweet-dreams-courtesy-of-ambico-products.html
---
Tags:
Quick Ship Booths (June 29, 2015), Revolving Doors and ROI for Retail (June 10, 2015), Entrance possibilities are endless! See the 7 elements of revolving door design (February 23, 2015)
Quick Ship Booths (June 29, 2015), Optically Clear Aluminum Provides Bulletproof Protection (June 5, 2015), Will Your Walls Face Abuse Or Impact? (April 8, 2015), Design Meets Security: Launching New Revolutionary Access Control Barrier Series at ISC West (March 27, 2015), Unique and secure bicycle storage (March 18, 2015), Architecture and Design for Today's Schools: Secure and Inviting (February 10, 2015)