architecture - engineering - construction

The Art of Profitable Deck Building
April 25, 2017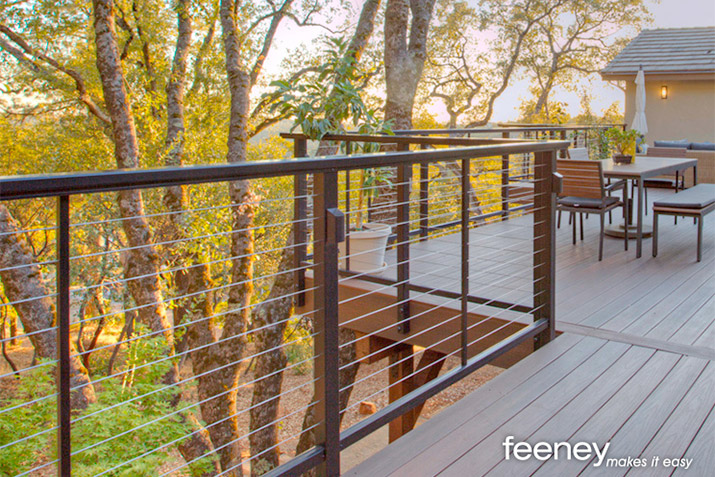 Bobby Parks loves decks and the people who build them. So much so, Parks sold Peachtree Decks and Porches, his successful suburban Atlanta-based deck-building business two and a half years ago to "live the dream" of helping fellow contractors succeed in the business too. Today he does that with his consulting company, BP Consulting and Design LLC.
Parks knows the deck trade like few do. He delivered $30 million in deck construction prior to his Peachtree days and has delivered $10 million in composite decks, including a $350,000 commercial deck project. Today he travels the country observing what's working from region to region, then presenting that winning, field-tested insight to fellow contractors.
What does Parks say to contractors looking to grow their business? "A homeowner doesn't expect a contractor to be a super-smooth talker or an Einstein," Parks says. "I was never a salesperson but I sold over a million dollars a year in deck projects from the get-go. You've got to want to do better." Here are some of Bobby Parks' thoughts on the art of doing better:
Creativity
"You can't just be a deck builder today. You've got to offer outdoor living areas. For us, it was offering some limited hardscapes. We did a lot of porches because I'm in the Southeast. Become more creative. Think about high value up-sells like outdoor kitchens, fire pits, and cable and aluminum railing systems like the ones Feeney makes."
Marketing
"I used to spend $40,000 to $50,000 a year on marketing. Then I got smart and started spending just $2,500 a year and generating far more leads than I could run down. I even charged $75 just to set an appointment. What changed? My website. I can't overstate how important the photo quality of your deck projects are. If you want to be in the top 10 to 20 percent of your market, you have to look like you belong there. That starts with your website."
Referrals
"I remember one of my first pro training trips. Some of the contractors said, 'Well, I don't need a website. I work from referrals.' Maybe so. But I saw what they parked out front. I know they're not getting rich off referrals. Yes, referrals can be great. But sometimes you need work, so the temptation is to low-ball to get it. You end just turning dollars and not a profit. It comes back to your website. If your website is done right, a contractor can expect a lot more proposals at fatter margins and with a higher close rate. A good website is a huge difference-maker."
Materials
"Wood is always going to be a factor. But the wood today, especially southern yellow pine, isn't what it used to be. Ask any builder. You might have to go through 40 studs to find two or three you'd actually use. I think there's a gradual turn to capstock composites as the southern yellow pine issues sink in.
"Low-maintenance aluminum railings provide design versatility with a variety of in-fill options like tempered glass, vertical pickets, and vertical or horizontal cables. Aluminum top rails can also be customized with a wood or composite cap rail."
Company:

Feeney, Inc
Source: http://media.feeneyinc.com/blog/the-art-of-profitable-deck-building
---
Tags:
Bicycle security solutions (April 14, 2017), Deck Railing Ideas (April 7, 2017), 6 Ways To Overcome Coastal Landscape Installation Challenges (March 3, 2017), The evolution of the educational landscape (February 17, 2017), New from Thomas Steele: Monona benches, chairs, side tables and litter receptables (February 13, 2017), Waldorf™ Benches (January 12, 2017), How To Avoid The Most Common Problems With Commercial Lampposts (December 30, 2016), New designs from Victor Stanley: Camille Table & Benches (November 29, 2016), 8 Questions You Need Answered Before Buying Commercial Grade Outdoor Furniture (October 24, 2016), Battery Life: introducing a new way to energize your outdoor space (October 12, 2016)