architecture - engineering - construction

The Reflector™ Enhancer Flooring System - a specialty, high build, self-leveling, fluid-applied floor coating
August 9, 2021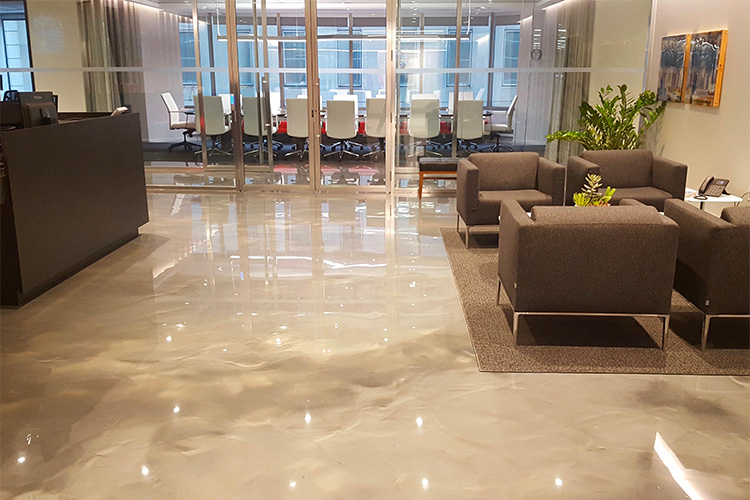 The REFLECTOR™ Enhancer Flooring System is a specialty, high build, self-leveling, fluid-applied floor coating. Engineered for commercial, industrial and residential applications where a durable, long-lasting, aesthetically unique, easy to maintain and completely custom floor is required. Due to the unique and unrepeatable nature of these flooring systems, consult with a technical representative before installing or specifying.
FEATURES & BENEFITS
Ease of maintenance
Aesthetic improvements
Hard and abrasion resistant
VOC free - CA 01350 air quality compliant
Stain and chemical resistant
Anti-microbial
Satin or gloss finish
Fast set available for quicker turnaround time
Special colors can match design or preferred colors
Meets or exceeds ADA, USDA & NFPA 'COF' requirements
COMMON USES
Retail stores
Shopping malls
Automobile showrooms
Restaurants & bars
Hotels & casinos
Fire, rescue & EMS
Marijuana dispensary, grow & retail
Art galleries & museums
Collegiate & professional sports complexes
REFLECTOR™ ENHANCER FLOORING GALLERY
These are just some of the ways our clients have used Reflector™ Enhancer Flooring.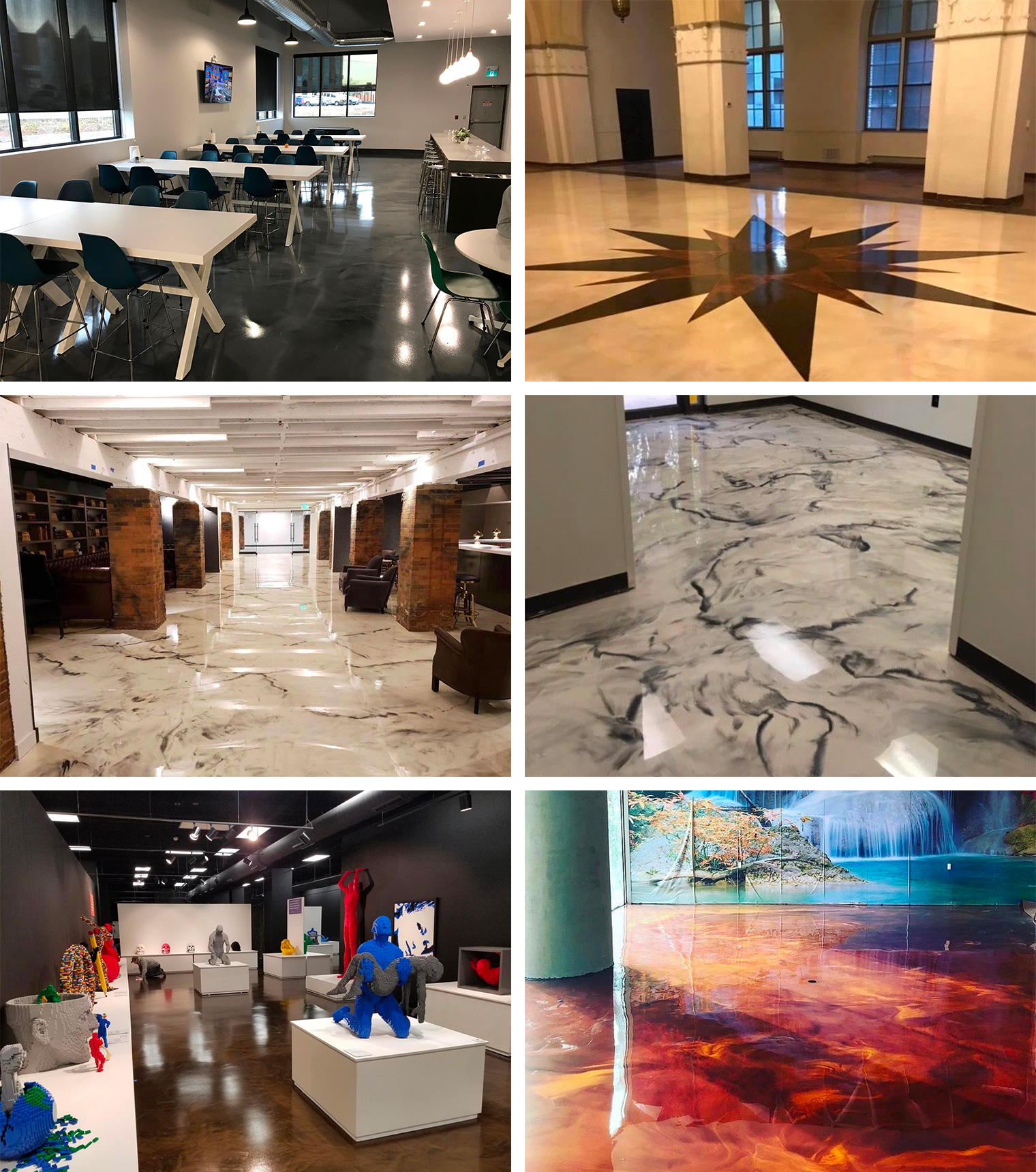 @elitecrete #elitecrete
Company:

Elite Crete Systems, Inc. (Headquarters)
Product: Reflector™ Enhancer Flooring System
Of: elitecrete.com
Source: https://www.elitecrete.com/products/reflector-enhancer-flooring/
---
Tags: