architecture - engineering - construction

Transform your yard, patio, or outdoor cafe into majestic gathering places with these beautiful brick outdoor entertainment pieces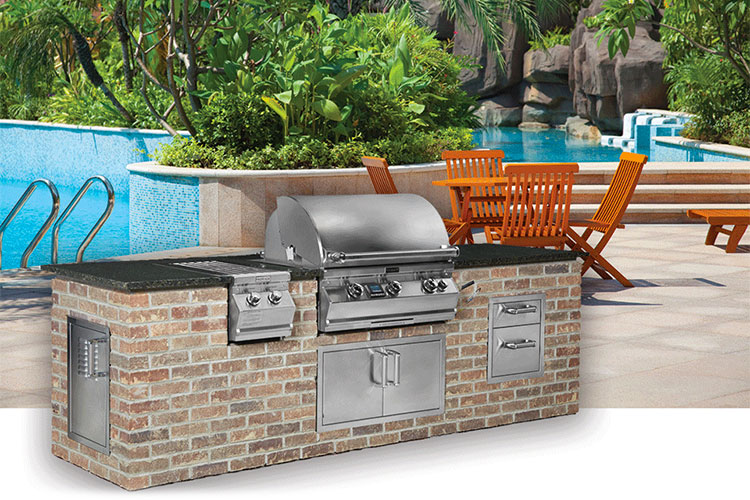 Transform your yard, patio, or outdoor cafe into majestic gathering places with these beautiful brick outdoor entertainment pieces. Crafted from quality and made to stand up to the elements, these distinctive furnishings are meant to be enjoyed season after season. Choose from a variety of rich-color tones and eye-catching textures for your uniquely manufactured outdoord living product.
Fire Pits
Mailboxes
Outdoor Grills
Trash Containers
Fence Posts
Pizza Ovens
Custom Laser Cut Signs
Fireplaces
Company: Belden Brick Co.
Product: BrickScapes Outdoor Living Products
Source: http://www.brickscapes.co/outdoor-living-products/
---
Tags:
CableView® Aluminum Cable Railing System by Stainless Cable & Railing Inc. (June 23, 2017), Starlings And The Grain/Agriculture Industry (June 16, 2017), 5 Things to Know About On-Site Finishing Repair and Restoration (June 15, 2017), Econospan® Screen System (June 7, 2017), Rustic Meets Modern: Transitional Design Style (May 26, 2017), Deck Railing Ideas (April 7, 2017), Railing Infill Face-Off: Cable vs. Glass (March 10, 2017), The evolution of the educational landscape (February 17, 2017), New from Thomas Steele: Monona benches, chairs, side tables and litter receptables (February 13, 2017), Waldorf™ Benches (January 12, 2017)
CableView® Aluminum Cable Railing System by Stainless Cable & Railing Inc. (June 23, 2017), Kalwall Featured In Winning 2017 RIBA London Award Project (June 20, 2017), Starlings And The Grain/Agriculture Industry (June 16, 2017), 2017 Excellence in Hardscape Awards Recognizes County Materials' Concrete Pavers, Slabs and Retaining Walls (May 4, 2017), The Art of Profitable Deck Building (April 25, 2017), Bicycle security solutions (April 14, 2017), Deck Railing Ideas (April 7, 2017), 6 Ways To Overcome Coastal Landscape Installation Challenges (March 3, 2017), The evolution of the educational landscape (February 17, 2017), New from Thomas Steele: Monona benches, chairs, side tables and litter receptables (February 13, 2017)