architecture - engineering - construction

[VIDEO] Ballistic Glass: What Are My Choices?
June 10, 2020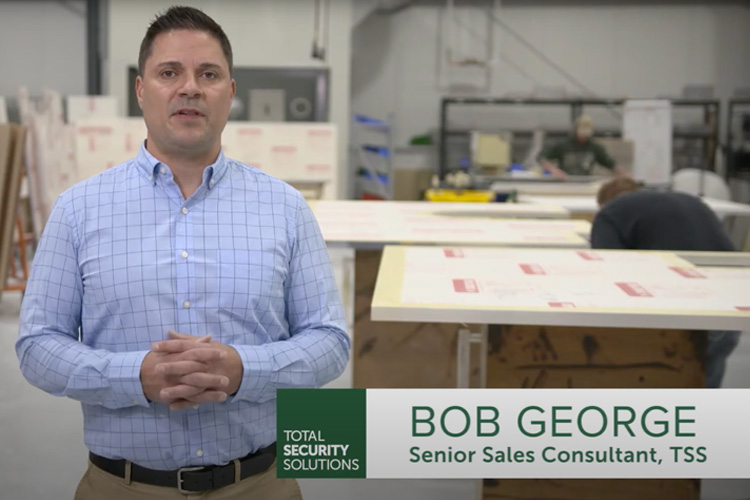 As Total Security Solutions CEO Jim Richards explains, "There are many different ballistic glass products out there, all of them are fit for different applications—and most people call all of them 'bulletproof glass,' no matter what they are." Specifically, there are five types of bulletproof glass commonly sold today. You see them everywhere: pharmacies, banks, shops, schools, government buildings, community centers, houses of worship, and so on.
The five most common types of bulletproof glass are:
traditional laminated glass
insulated ballistic glass
acrylic
polycarbonate
glass-clad polycarbonate
@TSSBulletProof #TSSBulletProof #bulletproof #ballistic #glass
Company:
Total Security Solutions Inc
Product: Ballistic Security Glass
Source: https://www.tssbulletproof.com/blog/video-ballistic-glass-what-are-my-choices/?utm_source=listing&utm_medium=referral&utm_campaign=aecinfo
---
Tags:
Bulletproof products: 3 things architects should bear in mind (April 17, 2020), Corporate Security: Trends For 2020 (December 30, 2019), 5-Minute Safety Topic: Corporate Active Shooter Training (November 25, 2019), Corporate Security Best Practices (October 28, 2019), How has active shooter response changed? (May 15, 2019), Aluminium security windows from Armortex (April 17, 2019), Integrating security into the growing smart building market (April 15, 2019), Uses and costs for security window film vs. bulletproof glass (March 6, 2019), The all-hazards approach to ballistic barriers and physical security (December 7, 2018), What industries should utilize bullet-resistant glass? (August 28, 2018)
Bulletproof products: 3 things architects should bear in mind (April 17, 2020), 5 Considerations When Installing Glass Skylights (March 16, 2020), Three glazing myths debunked - dispelling common concerns about specifying glass railing (January 29, 2020), 11 Shower remodeling mistakes you don't want to make (September 16, 2019), Is glass going out of style? (September 6, 2019), Daylighting Systems Project Spotlight: Carver Public School (August 5, 2019), Shielding solutions you can look through: leaded glass and leaded acrylic (July 5, 2019), 4-Sided Toggle Glazed Curtain Wall System (July 1, 2019), Case study: Fast Tracking the Canadian Grand Prix (June 7, 2019), How has active shooter response changed? (May 15, 2019)
How to select commercial bike racks (June 1, 2020), Safe Gate Systems Start with Safe Gate Designs (May 27, 2020), What's new in revolving doors: can you really teach an old door new tricks? (April 29, 2020), Spacing bike storage racks (March 23, 2020), Security Barriers: Finding the Balance Between Throughput, Safety and Security (March 20, 2020), Guard Booth Industrial Applications (March 2, 2020), Safe Rooms: A New Approach To Workplace Violence (February 17, 2020), 5 Reasons to Choose a Security Revolving Door for Your Physical Security Plan (February 14, 2020), Corporate Security: Trends For 2020 (December 30, 2019), Elevating Style and Security in Chic West Coast Dispensaries (December 27, 2019)