architecture - engineering - construction

Watch the Kinetic Facade in Action
June 17, 2015
Extech / Exterior Technologies, Inc. is proud to be collaborating with Arrowstreet on this kinetic facade.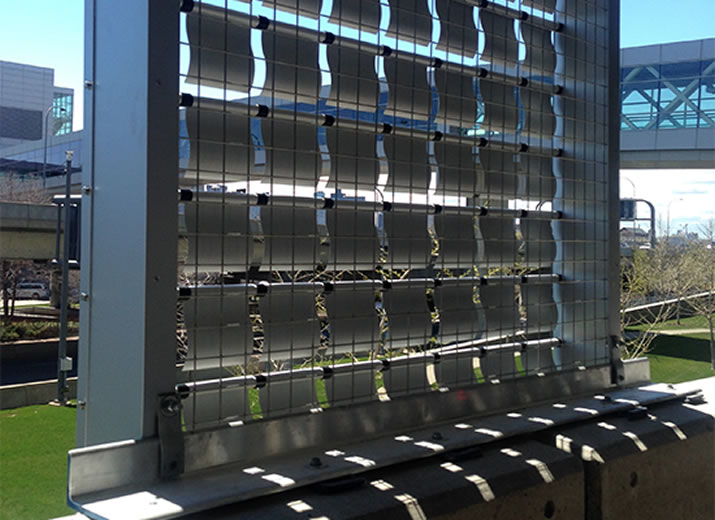 The flappers viewed from inside the garage
In East Boston, Arrowstreet has been working to deliver Massport an innovative and beautiful skin for the West Garage of Logan Airport. The design team has been working closely with Extech, out of Pittsburgh, on the 50,000 aluminum wind flappers which will show patterns of the wind across two façades of the new garage.
We were excited to see a full-sized mock up installed on an existing portion of the garage for review; the video clip illustrates how the flappers move and create interesting patterns and shapes across the façade. The wind wall system consists of over 300 of these 5 x 11-foot frames. This wind wall will be visible from the 9/11 Memorial and will function as elegant backdrop to screen views into the garage. It will also be visible from the Airport Hilton Hotel, the Highway, the East Boston waterfront, and the Seaport neighborhood.
Company: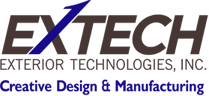 EXTECH/Exterior Technologies, Inc.
Of: Jordan Zimmermann
Source: http://arrowstreetlive.com/2015/05/watch-the-kinetic-facade-in-action/
---
Tags:
Introducing a whole new personalized approach to site furnishing... (June 15, 2015), Composite, Synthetic Decking and Deck Railing Materials (June 1, 2015), Reasons You'll Love Your Residential Pool Deck Coating (May 25, 2015), Ruskin Architectural Products provide function and beauty to State Farm Insurance Company (May 13, 2015), Why You Should Have A Green Roof (May 11, 2015), There's a new trend in the mailbox industry... (May 6, 2015), OGDEN flexible curved or circular benches (April 29, 2015)
Metal Makeup - Comparing Metal Compositions and Uses (June 8, 2015)