architecture - engineering - construction

Waterproof Laminated DIY Shower & Bathroom Wall Panels & Kits
October 22, 2018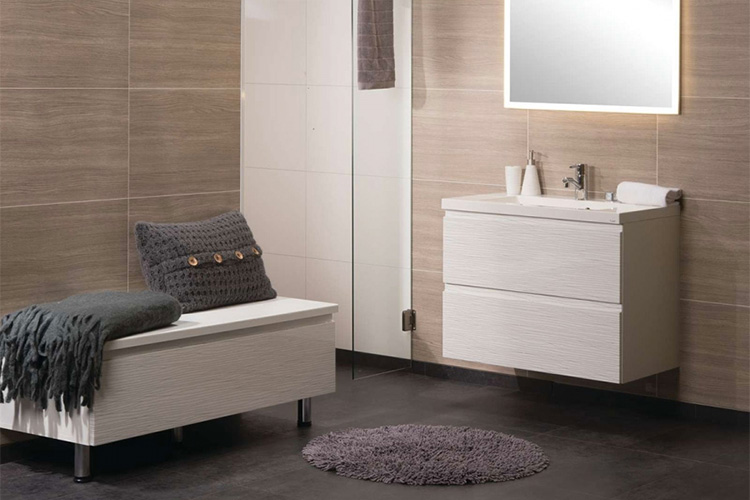 Eliminate the hassle of tile grout joints once and for all. These 100% waterproof laminated wall panels not only come in high-fashion styles like transitional, contemporary, modern farmhouse and shabby chic designs – but they are simple enough for a DIY homeowner or contractor to install who has never worked with the material before.
'Mix and match' wall panels for a contemporary styled shower, bathtub, bathroom walls or kitchen backsplash. You'll also get a product guarantee which will stand the test of time all at an affordable price. Don't put up with ugly, cheap and boring wall panels (or a moldy tile shower, tub or kitchen backsplash) walls ever again. The "No Tile, Tile Shower" is here.
Benefits of Laminated DIY Bathroom Wall Panels
The "No Tile, Tile Wall" – If you love tile, but hate grout you're not alone. With laminated wall panels you'll get the benefit of the look of a tile wall without worrying about dirty grout joints. The wall panels and the visible 'joint' are both laminate – so they you won't be scrubbing joints any more.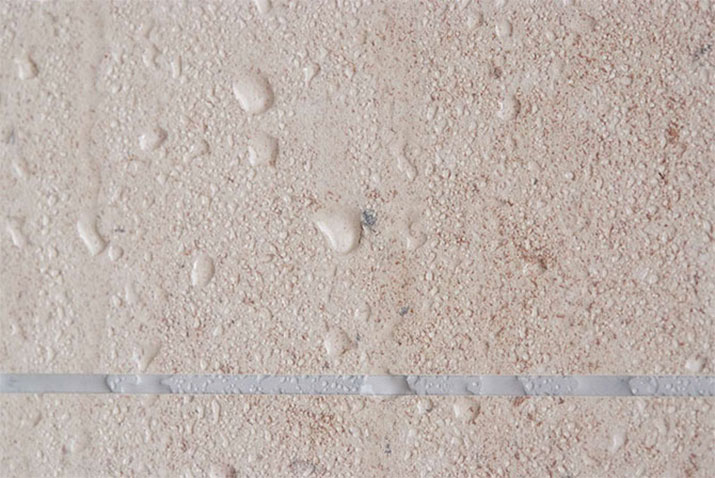 So simple to clean you can throw out your scrub brush – These panels can be cleaned with warm water and a clean cloth – or use a non-abrasive detergent. You can throw away your tile scrub brush - FOREVER.
Large 'tile' designs for a contemporary look – If you have old 4" x 4" tiles in your shower, tub alcove or bathroom walls you know how dated they are. Using laminated panels you can go for modern large-format faux tile designs in 24" x 12", 24" x 18", 24" x 24" and 12" x 16" sizes.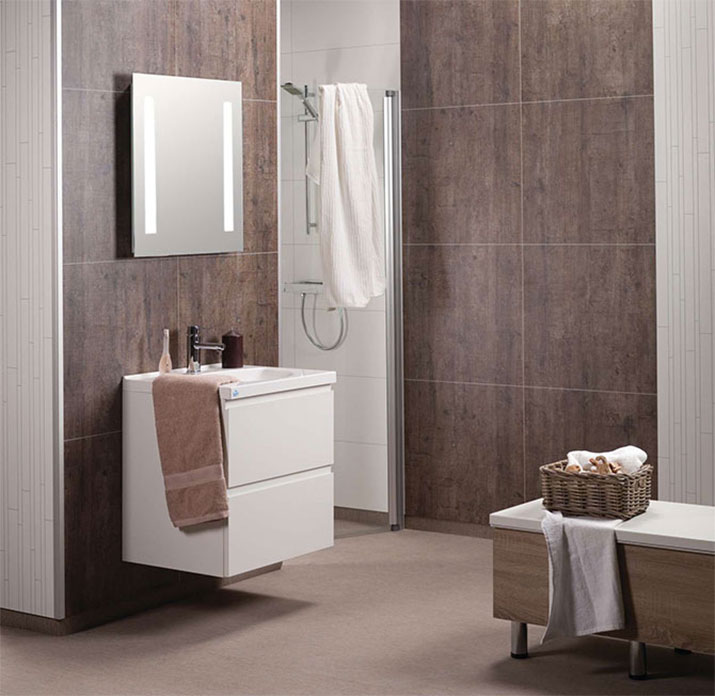 Design styles which fit today's bathrooms and kitchens – Don't settle for wall panels which look fake, behind the times and are made of a cheap plastic materials. With 21 different colors and patterns you can design a modern minimalist, shabby chic, modern farmhouse, contemporary high-gloss, traditional or transitional look. High style and grout free wall panels are not mutually exclusive.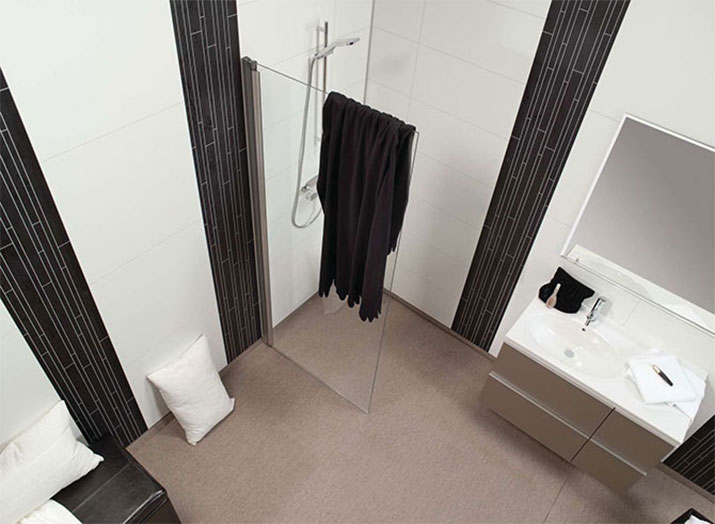 Multiple 'looks' to fit your individual uniqueness – Choose from 'tile' patterns (also known as 'The No Tile, Tile Wall), contemporary high-gloss panels or even wood or cracked cement looks. Your shower and tub walls do not need to look generic anymore!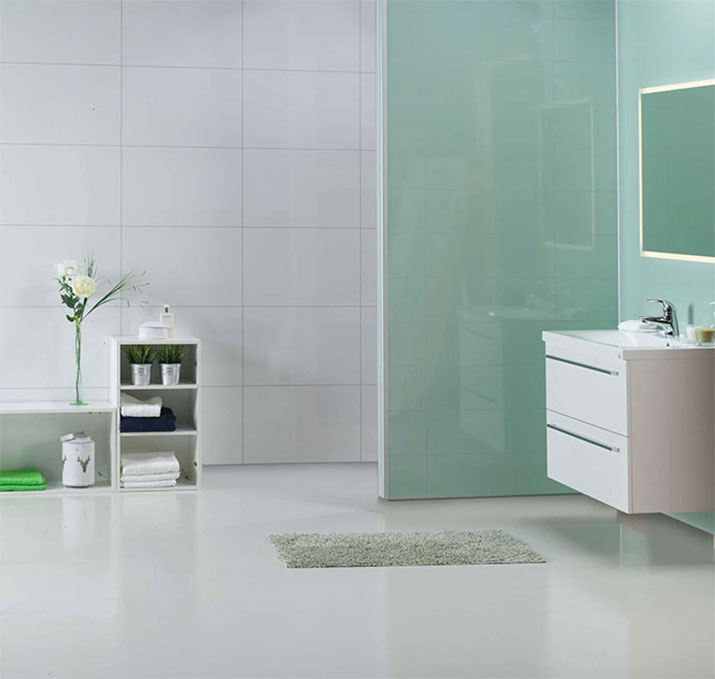 Prepackaged shower and tub wall surround kits – There's no need to run around town the find the right adhesives to make sure your shower, tub or kitchen backsplash is waterproof. Everything you need – including trim profiles, adhesives, wipes and screws will be included in your kit.
Save money and effort on installation – These panels save money during installation – and over the lifetime you own your home or business. First, you don't need a separate wall backer board (they are installed directly to wood strips attached to your studs). Second, you'll eliminate the time-hassle and costs of grout repair company fixing dirty, moldy or grout joints which are falling out.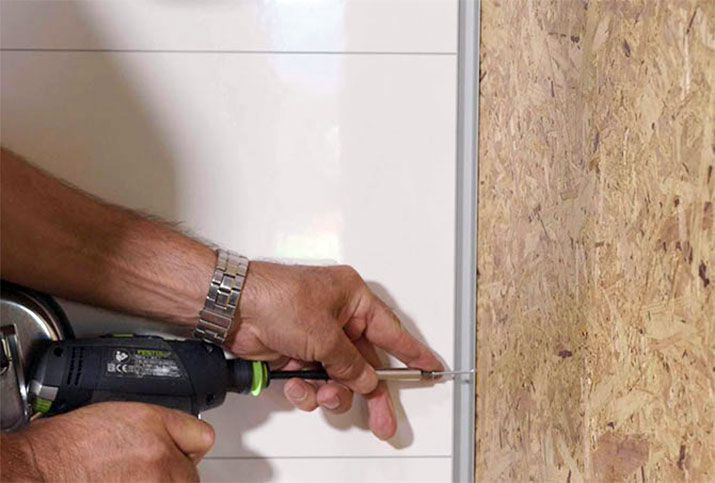 Hygenic for your family – With no mold build-up you won't have to be concerned about your family's health.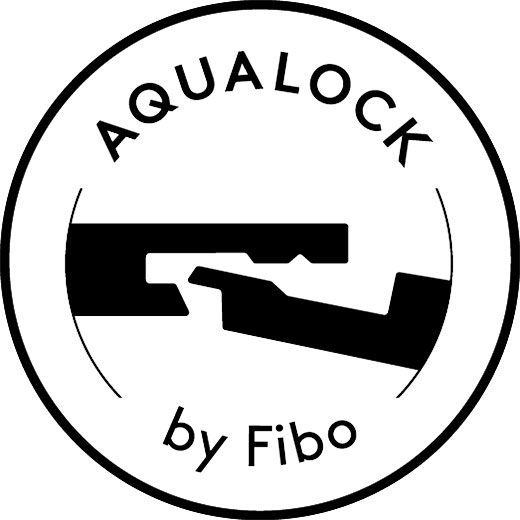 DIY friendly – Getting a contractor to install a tile wall or wall panels can be like finding a needle in a haystack. These DIY friendly 100% waterproof panels click together like a wood flooring system. They are simple to install whether you're a first-time DIY homeowner or a contractor. Since they come in 2' wide sizes they are simple for one person to install.
Free shipping – with our nationwide supply network you'll get your bathroom, shower and tub wall kit delivered directly to your home without extra transportation fees.
Get free design help from our wall panel experts - Since Innovate Building Solutions is not only an experienced nationwide wholesaler of wall panels – but also an authorized installer - we can help you through any design, installation or construction questions you may have. We can also help you choose the best shower pan for your wall panels as well.
Company:

Innovate Building Solutions
Product: Waterproof Laminated DIY Shower & Bathroom Wall Panels & Kits
Source: https://innovatebuildingsolutions.com/products/bathrooms/laminated-diy-shower-bathroom-wall-panels
---
Tags:
How to Choose the Right Perforated Grille for Your Project (August 9, 2018), Black Aluminum Cable Railing (June 15, 2018), Elevare™ Mullion High Wall System (May 16, 2018), LuxCore FRP Fusion Wall Panels by Decorative Ceiling Tiles (May 1, 2018), The benefits of motorized window shades (April 27, 2018), The allure of 'in-between' colors (April 4, 2018), Repair, replace or upgrade: what to do with an outdated mailbox system (April 2, 2018), Flipper & Pocket Doors: What's the Difference? (March 29, 2018), Ceiling tiles - what you need to know before you buy (March 23, 2018), Linear Grille Wall Cladding (March 14, 2018)
Meeting modern trends in multifamily construction (October 17, 2018), Daylight modeling services (September 10, 2018), Design Spotlight: Controlling Summer Sun (August 3, 2018), Morintegrated - Design Like a Kid Again (July 24, 2018), Design spotlight: enhancing the grid (June 3, 2018), Elevare™ Mullion High Wall System (May 16, 2018), LuxCore FRP Fusion Wall Panels by Decorative Ceiling Tiles (May 1, 2018), Varying perforation pattern technique provides sun shading system (April 30, 2018), Kalwall in the Manufacturing Market (April 10, 2018), Folded Zinc Panels in One Henry Adams, A Multi-Family Residence in Design District, South San Francisco (March 9, 2018)
Gateway Arch Expansion (September 22, 2018), Waterproof and protect below-grade slabs and perimeter walls (July 18, 2018), Penetron project: Melaka Harbour City, Malacca, Malaysia (June 11, 2018), How to Fluid-Proof Circular Joints in Concrete (March 26, 2018), An introduction to waterstop (February 28, 2018), Stainless Steel Waterstop for High Heat Applications (October 18, 2017), Distinctive dual towers built on Penetron (October 12, 2017), An Award-Winning Project that Includes StoGuard® (August 1, 2017), Xypex in London (May 8, 2017), Decorative Concrete Can Be Gray or Colorful and is Ideal for Interior or Exterior... Take a Look (April 27, 2017)