architecture - engineering - construction

Waterstop for concrete joints
December 31, 2016
From Design to Construction... Federally Mandated Guidelines clearly state that concrete vault systems must be "constructed with chemical-resistant water stops in place at all joints (if any)" (Quote is directly from EPA Title 40 CFR 265.193 [new construction] and Title 40 CFR 264.193 [retrofit]). Earth Shield® products have been helping industry comply with these regulations in the most efficient and cost effective manner. We can assist in all three key phases of major industrial projects.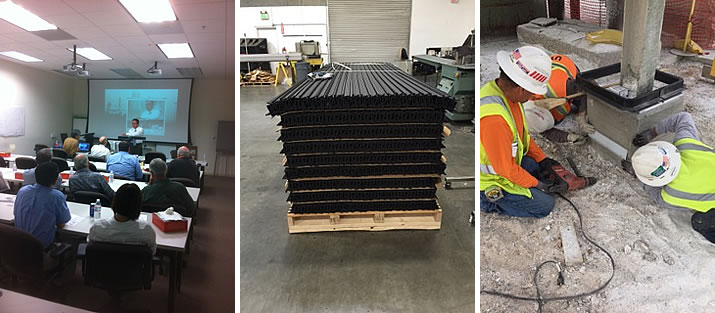 DESIGN — Seminars for Engineers and Owners
PRODUCT AVAILABILITY AND COMPETITIVE PRICING — Most orders shipped 1 to 3 days ARO
TECHNICAL SUPPORT FOR CONTRACTORS — On-site tech service and plastic welding schools
JP Specialties, Inc. is the leading manufacturer of chemical resistant waterstop and related concrete accessories. Our NSF 61 certified Earth Shield® line of chemical resistant waterstop is used throughout the world by major engineering firms and project owners for primary and secondary containment applications, as well as industrial wastewater treatment and ozone contactor structures. We invented and hold the patent on the technology used to mechanically weld thermoplastic waterstops. Services offered include free blueprint take-off and shop drawings, on-site welding certification, and individual corrosion resistance certification for the project owner.
We assist the Design Engineer and Project Owner with individual project and waterstop product specification and certification
Full takeoff service including shop drawings at no cost to customer
Waterstop Shop Drawings including 2-D CAD details and 3-D isometric
FAST job site delivery anywhere in the world
Company: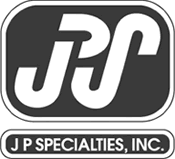 JP Specialties, Inc.
Source: http://www.jpspecialties.com/
---
Tags:
The Grand Louvre - Phase I - honored with AIA Twenty-five Year Award (December 22, 2016), Creating a Healthy, Safe, Age-Friendly Work Environment (December 7, 2016), Architects empowered to drive positive change at SXSW Eco (December 5, 2016), Brazil Takes PENETRON to the Hilton (November 23, 2016), Roman Brick: for architects and homeowners aspiring for a unique look (October 26, 2016), Images in Concrete: Reckli Artico® (October 7, 2016), The future of insulated wall panels has arrived (September 28, 2016), Make your buildings look good with uniquely designed polycarbonate products for building exteriors (September 19, 2016), Red, traditional brick color for traditional architecture (September 7, 2016), Armortex Waterjet Cutting (August 24, 2016)
What are the Flooring Options for a Food Facility Washdown Area (December 28, 2016), Brazil Takes PENETRON to the Hilton (November 23, 2016), Navigating the Wide Selection of Polymer Overlays Over Concrete Substrates (October 31, 2016), Images in Concrete: Reckli Artico® (October 7, 2016), 4 Reasons you should choose a resurfaced concrete floor (August 10, 2016), "At Penetron, we're always talking about the weather" (March 23, 2016), Better than real wood planks (March 9, 2016)